I hadn't finished the earlier piece but was ashore in Sibernik (more of that later) and was on my own, so took advantage of some free WiFi in a bar to download photos (which can take ages). The free WiFi was even slower than the ship, so I did what I could and published what I had achieved so far.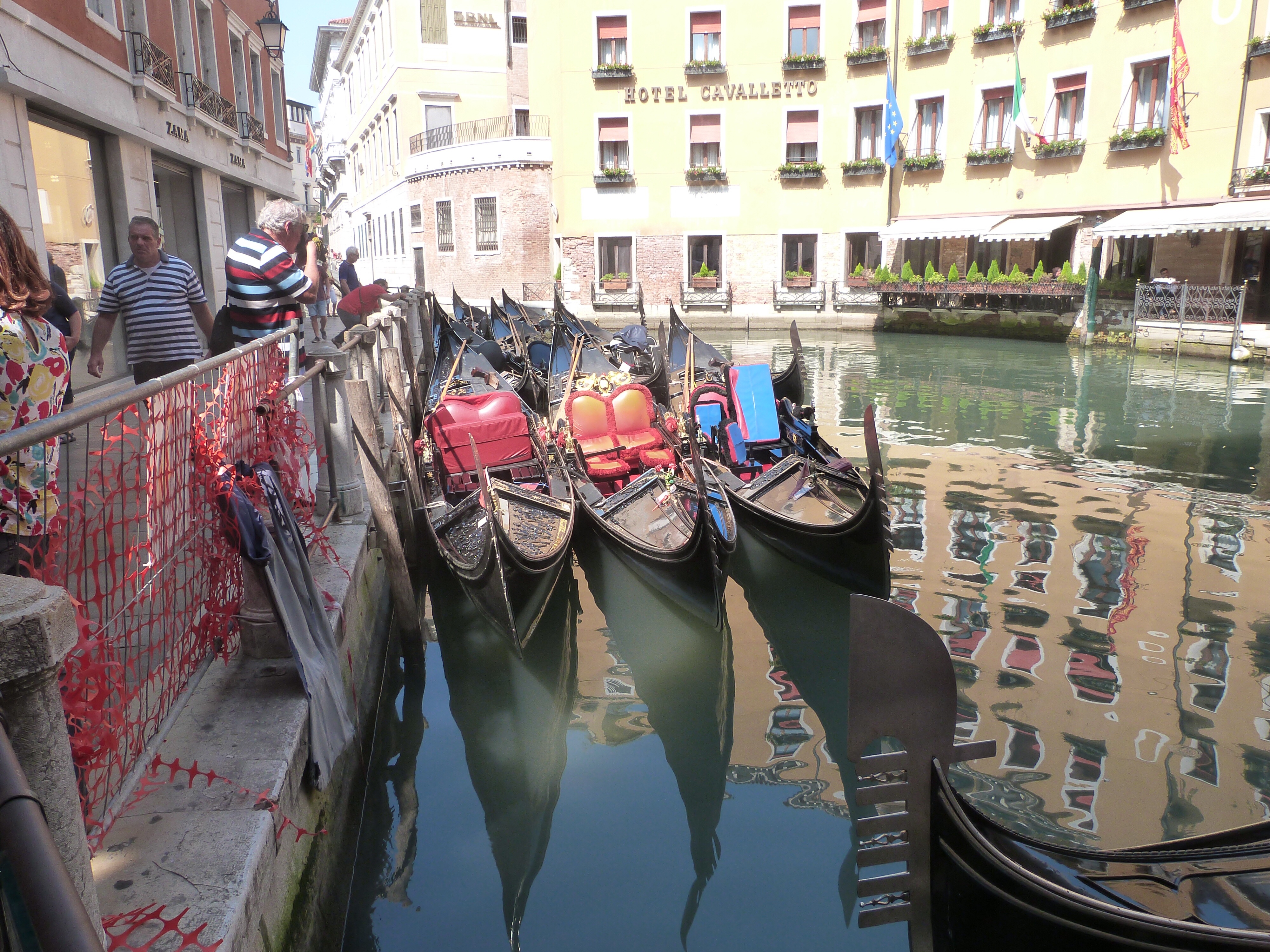 What I was going to say was that Jane and I first came to Venice on a Thomson City Break with the Gordons and the Wilsons many years ago – possibly 25+ years ago. Jane and I also came on a day trip when we were staying in a beach resort called Caorle, north of Venice. QE and QV have brought us here on 3 or 4 occasions since then. Without any doubt, Venice has to be high on the list of places to visit on a ship.
The approach and the departure are always magical. This was on our way back to the ship.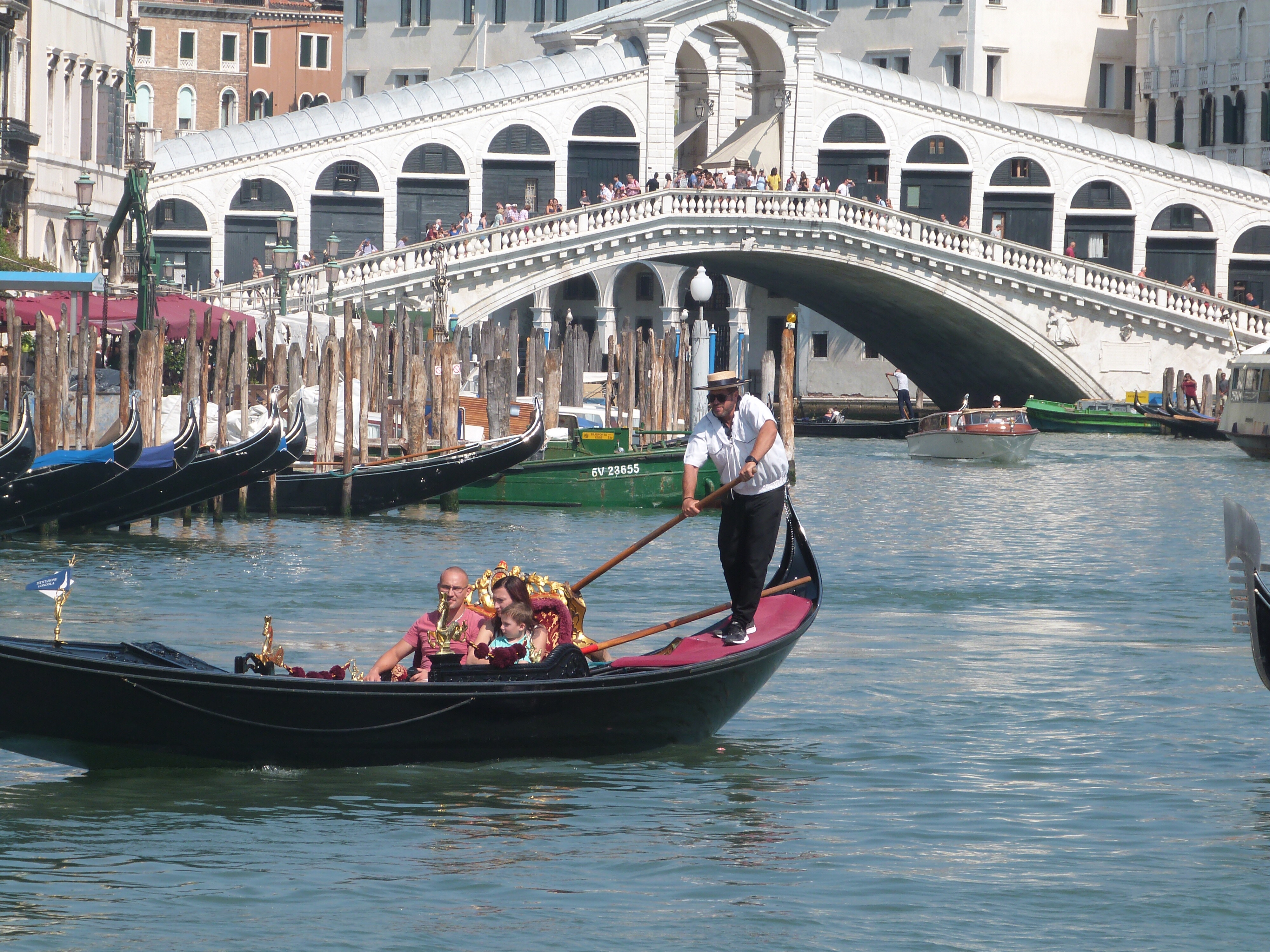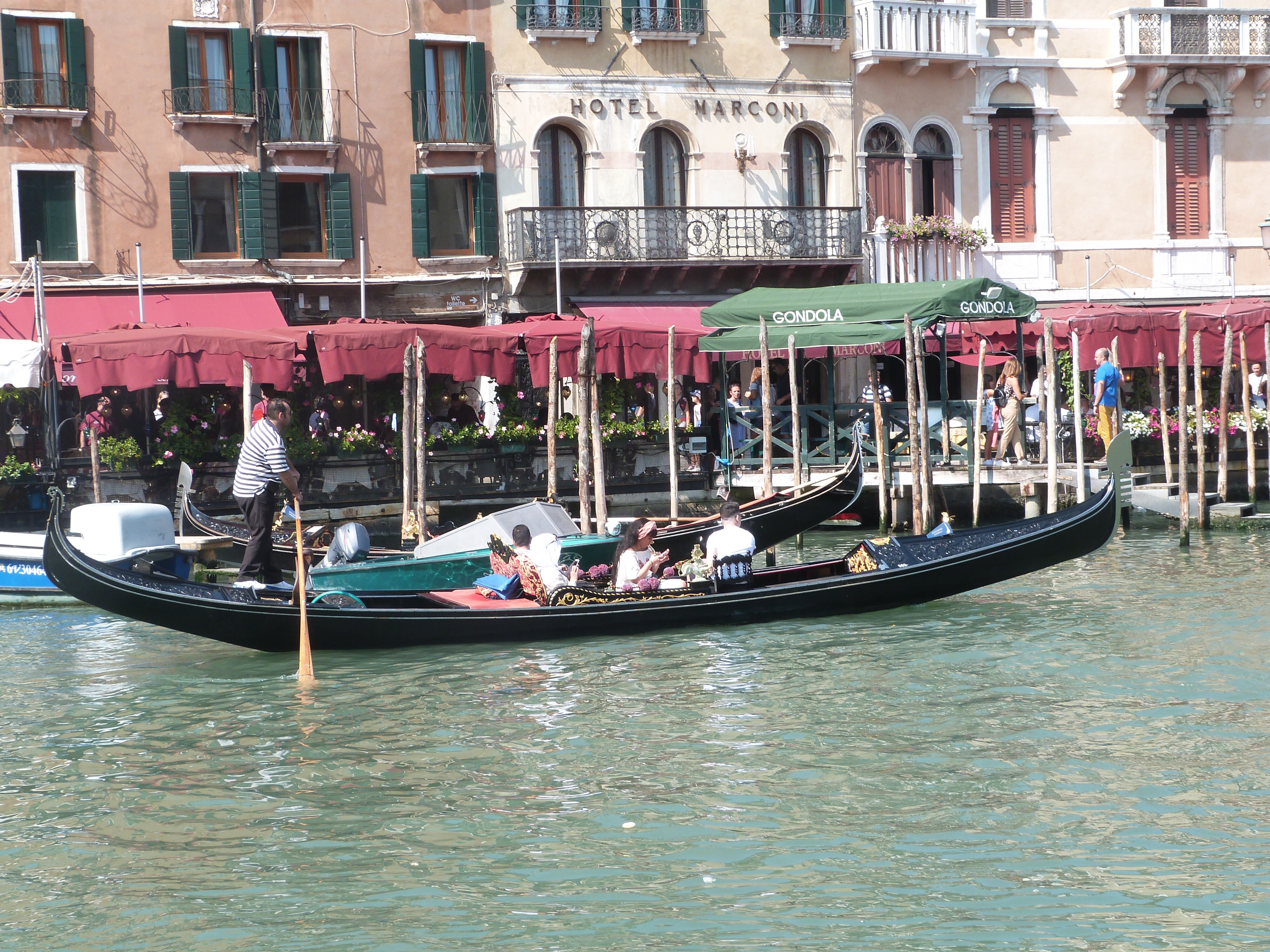 One of the strangest sights this time, just after we had left the Vaporetto was a bride in a long flowing white wedding dress with her man. He was buying her an ice cream from a kiosk! We all agreed it was very odd and Kim took a photo of them sitting down eating their ice creams.
It was only later that day when I was looking at the photos I had taken from the ship early in the day, that I spotted the same couple in one of my pictures. Possibly they do it every day as some sort of joke or promotion. Here they are just right of centre in the middle of the photo taken at about 7.15am!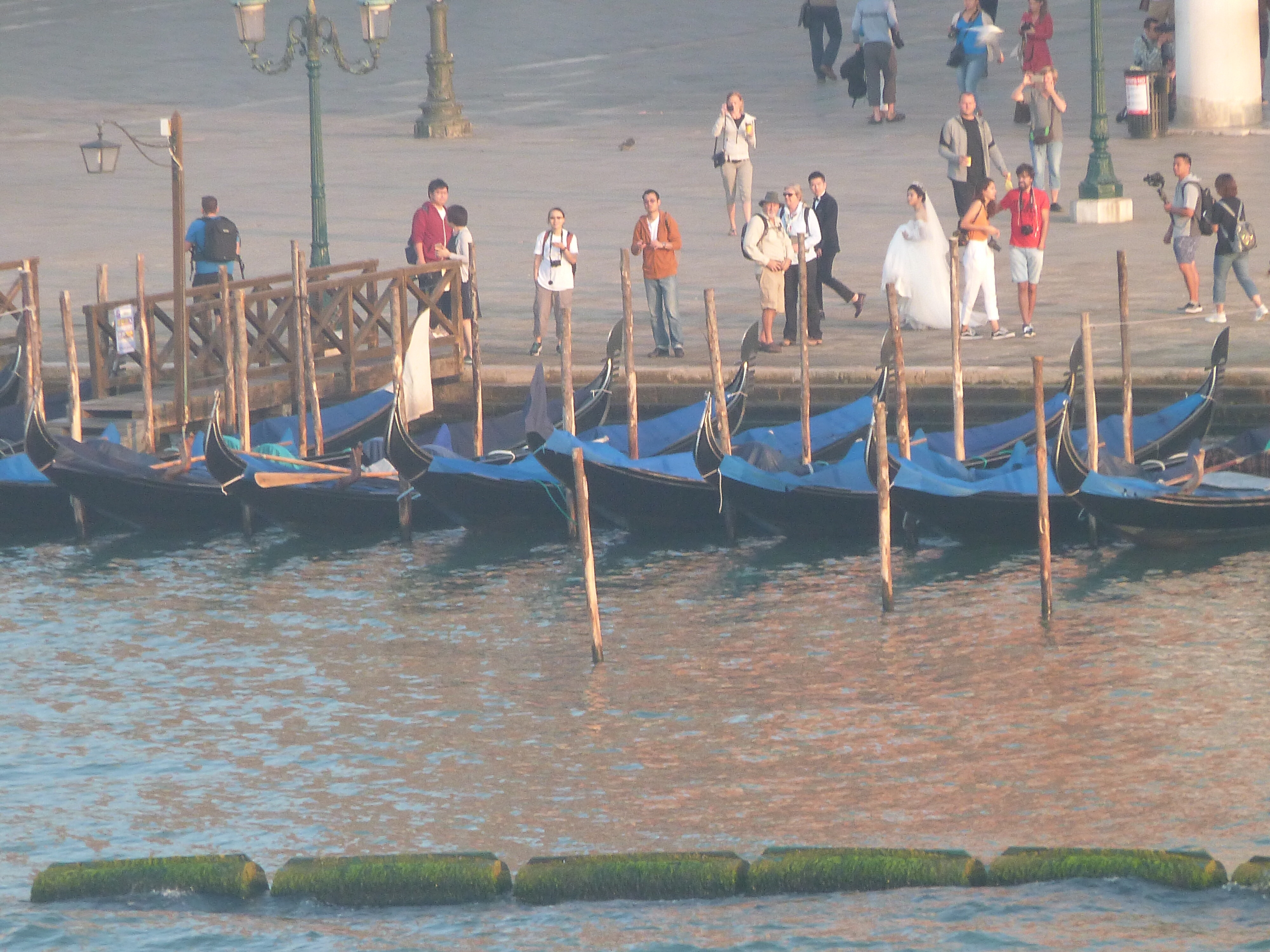 Even if CCTV misses you, if you are up to no good, Smithy's camera will pick you out, so beware.
When we arrived back at the ship a Silversea ship was just arriving. Can Ian or Carole Gordon identify which one it is?