I'd just like to thank you all for your good wishes and comments. I wish I could respond to them all but cannot because of the dearth of WiFi. It's an expensive commodity out here.
At 6.30am we were entering the lagoon. By 7.00am we were gently edging towards the Grand Canal.
These were taken from our balcony on the starboard side of the ship.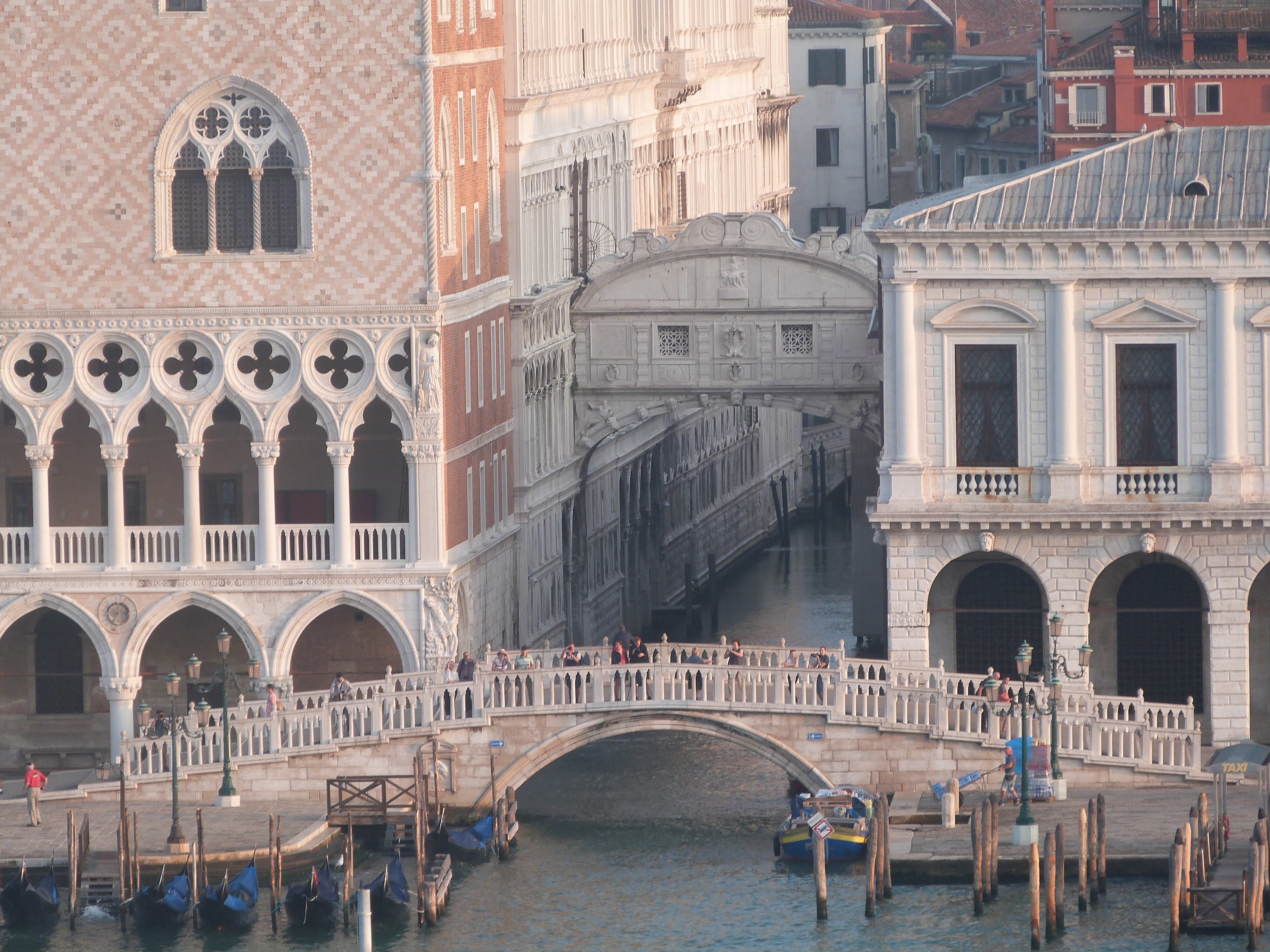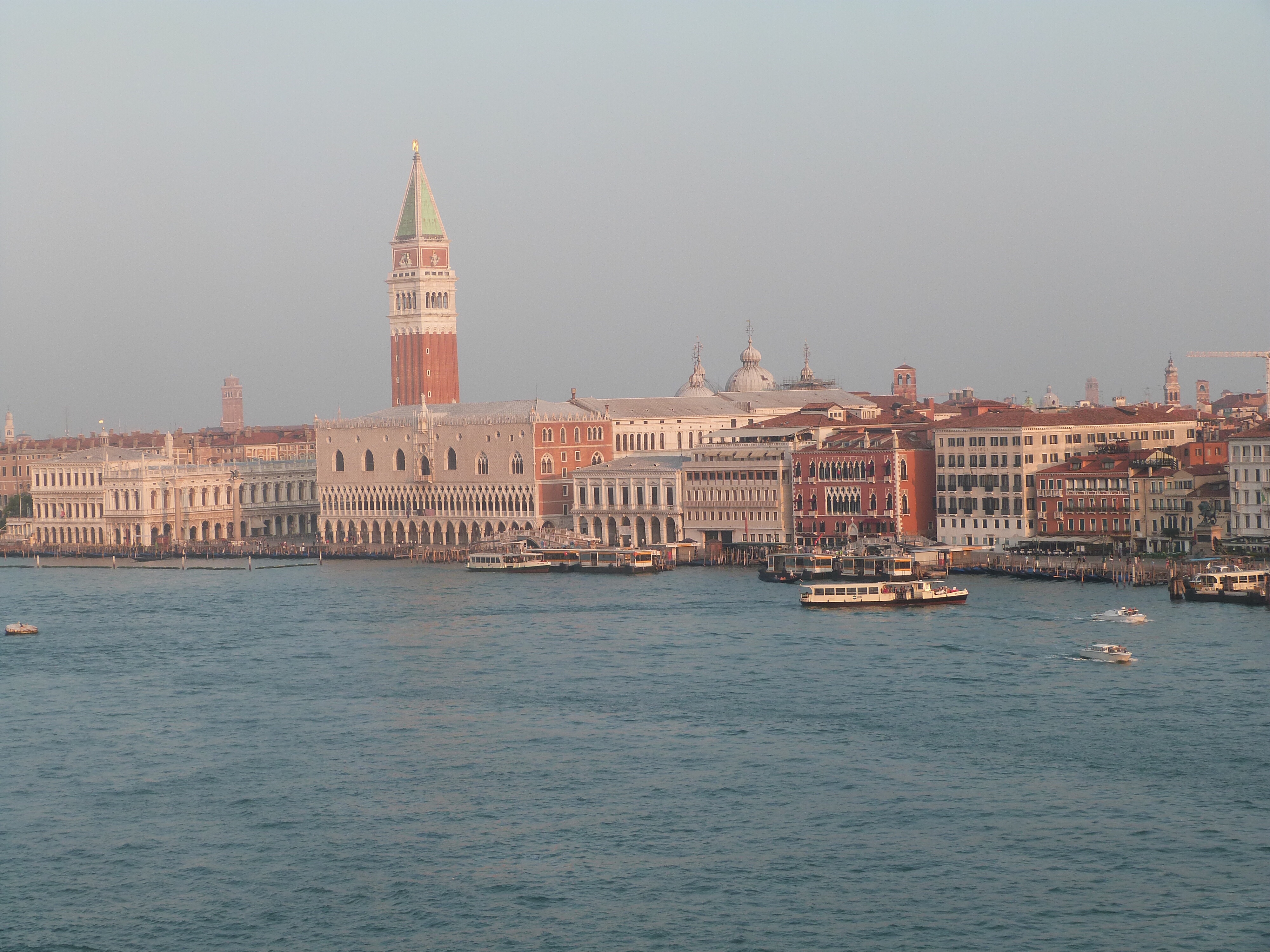 o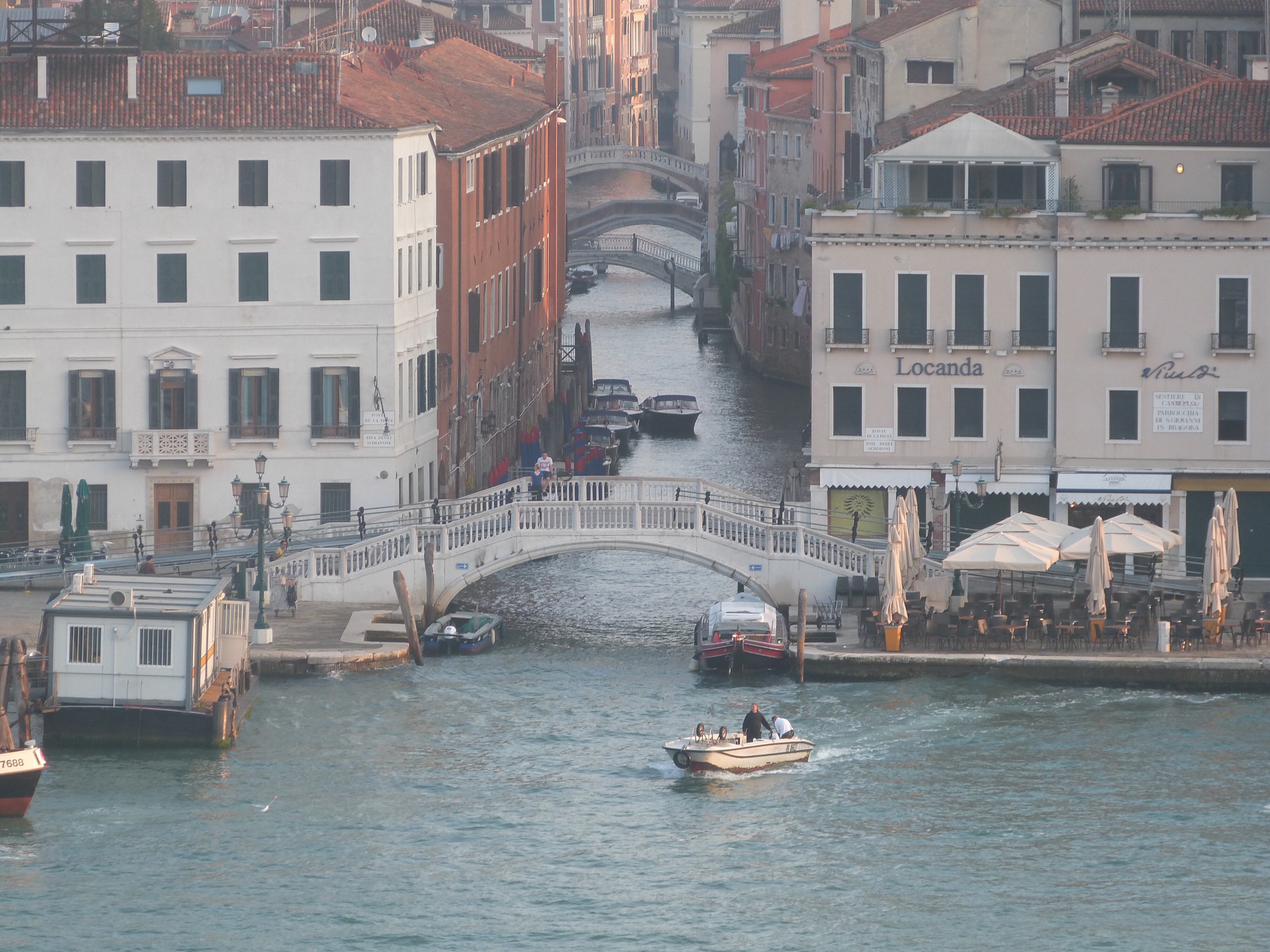 As the ship approaches the start of the Grand Canal, it has to veer to port and travel up the much wider and, presumably deeper, Canal Della Giudecca, on our way to the port. The buildings either side are just as beautiful as those alongside the Grand Canal.
As we arrived in the Port, Regent's Seven Seas Voyager was already moored. I think that is the ship in which the Trehernes and the Clarkes sailed last year on separate voyages. We had 2 voyages on Regent's Navigator, one in the Med and the other in the Caribbean 10 years ago. They are lovely ships.
After breakfast the three of us set off on the well tried route to St Marks. A shuttle to the Tronchetto Vaporetto station, then bullying our way onto the Vaporetto with the wheelchair, fighting for a vantage point for the blog photography and enjoying the mass of people getting on and off – tourists from all over the world as well a locals going about their daily business.
We are quickly on the Grand Canal which is bustling with ferries, water taxis and gondolas as well as working boats carrying building materials, food, booze – everything.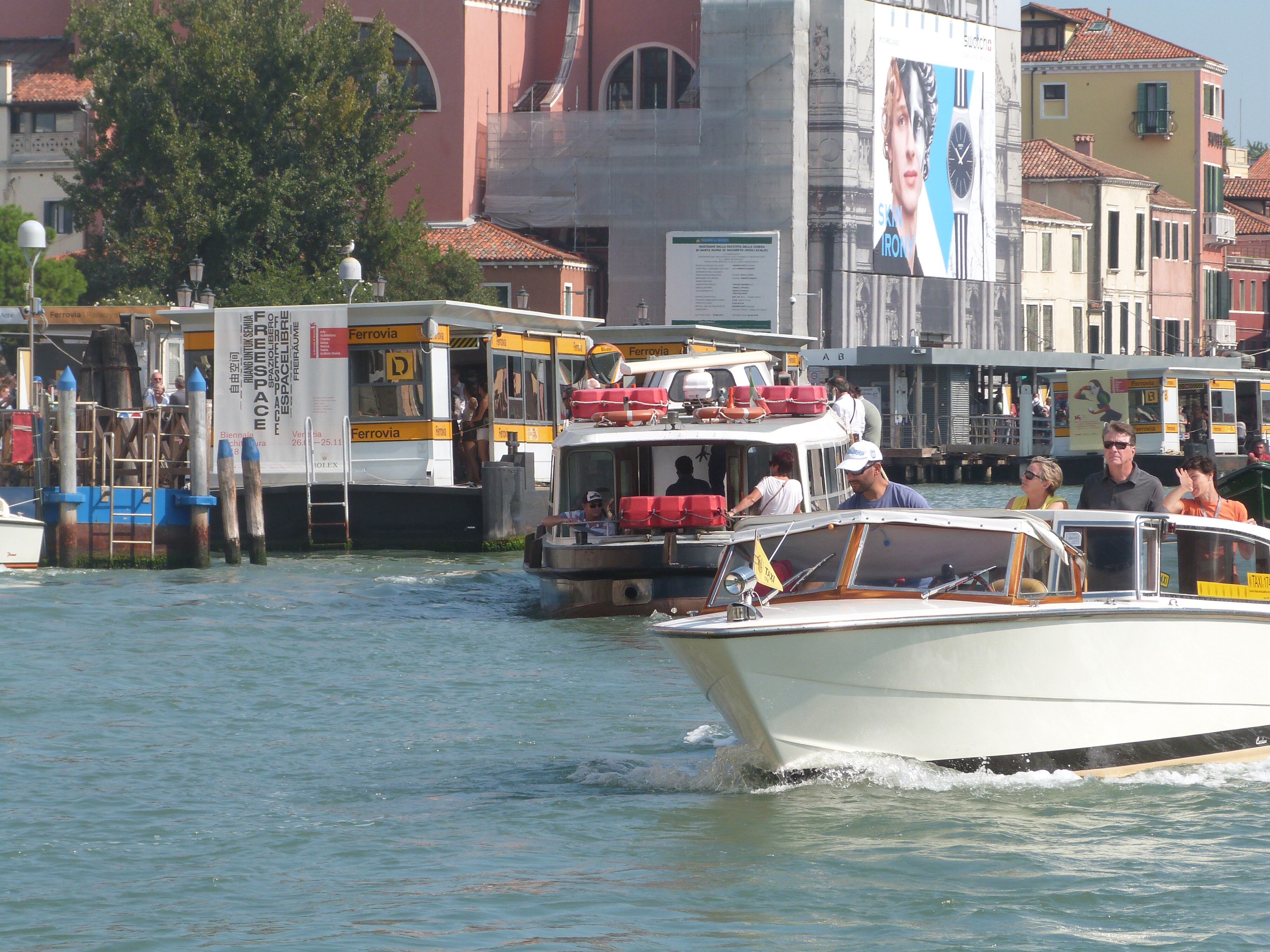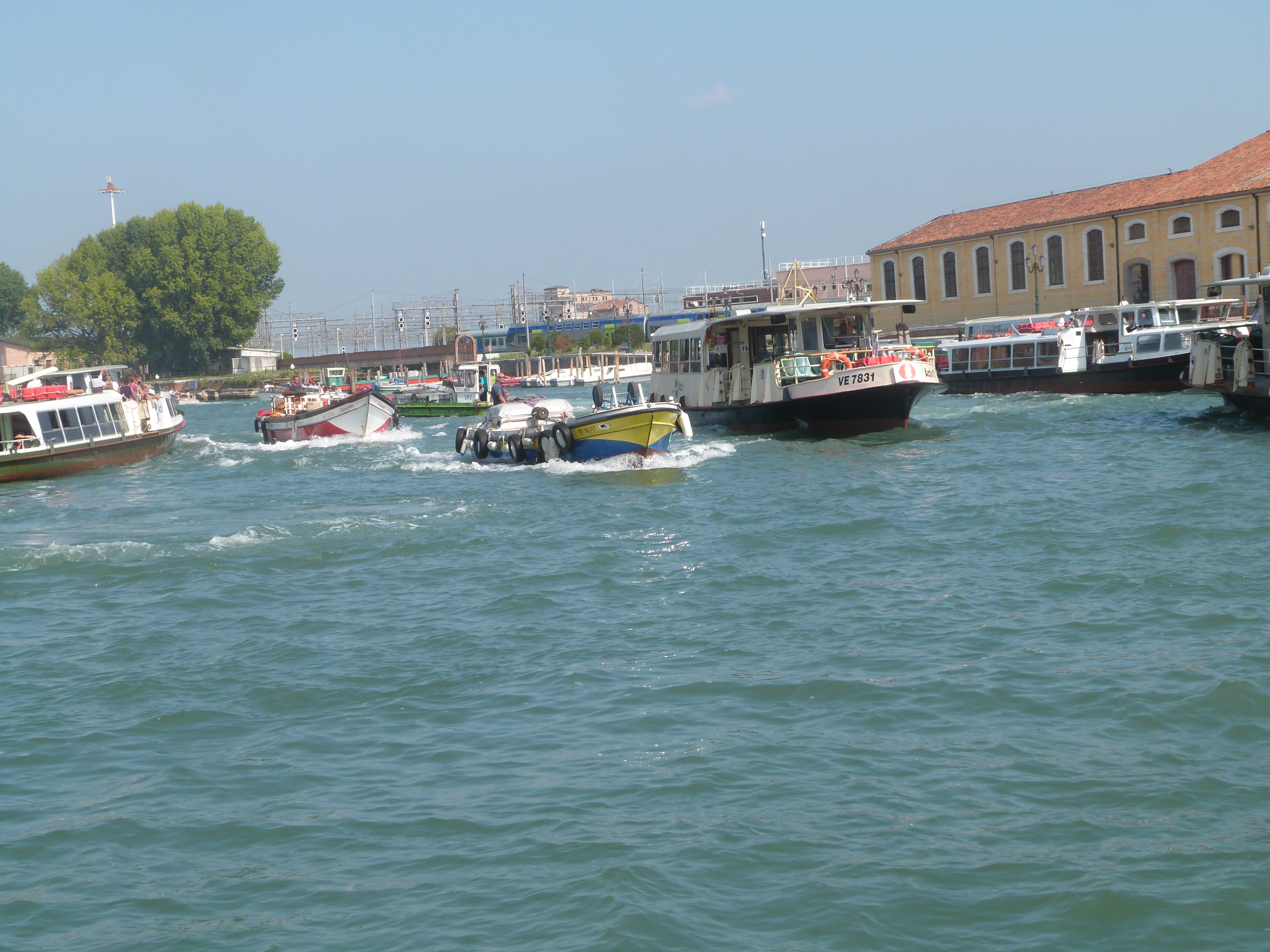 And then after 40 minutes we were in St Marks Square. Kim had not been to Venice for many years, so we reacquainted her with the main sights and then began the tour of the back streets. Often we are lucky with the back alleys when they lead to piazzas with hostelries occupied by locals rather than tourists. This time we found too many back alleys with little bridges which we had no hope of getting Jane over. But it was amusing.