51 years after completing her 3 year course at the Bedford College of Physical Education Jane has been awarded her BA.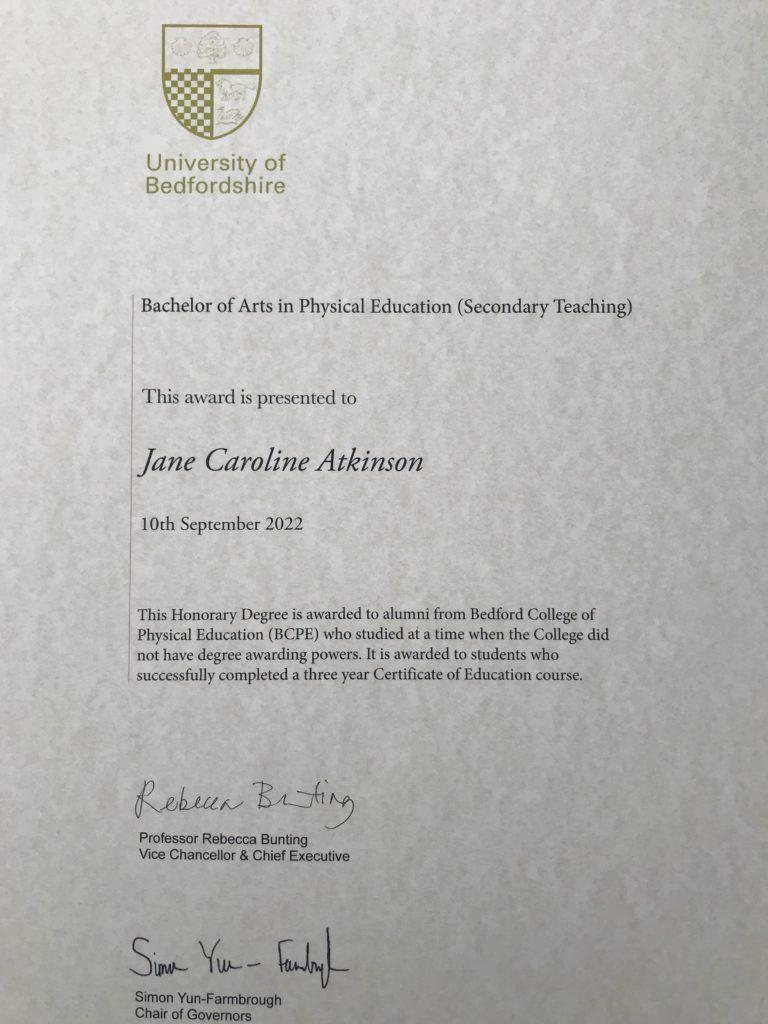 The degree was conferred at a ceremony at the University of Bedfordshire on the 10th September 2022. Unfortunately we were unable to attend as we were at sea.
The reason for the 51 year delay was that, at the time, the College did not have degree awarding powers, although it did gain those powers a few years later.