Jane and I first came here in the summer of 2004. It was our second cruise together. Earlier that year our first cruise was the Maiden Voyage of Queen Mary 2. We had enjoyed that first cruise so much, we decided that we must book on to the QE2 before she was retired from service.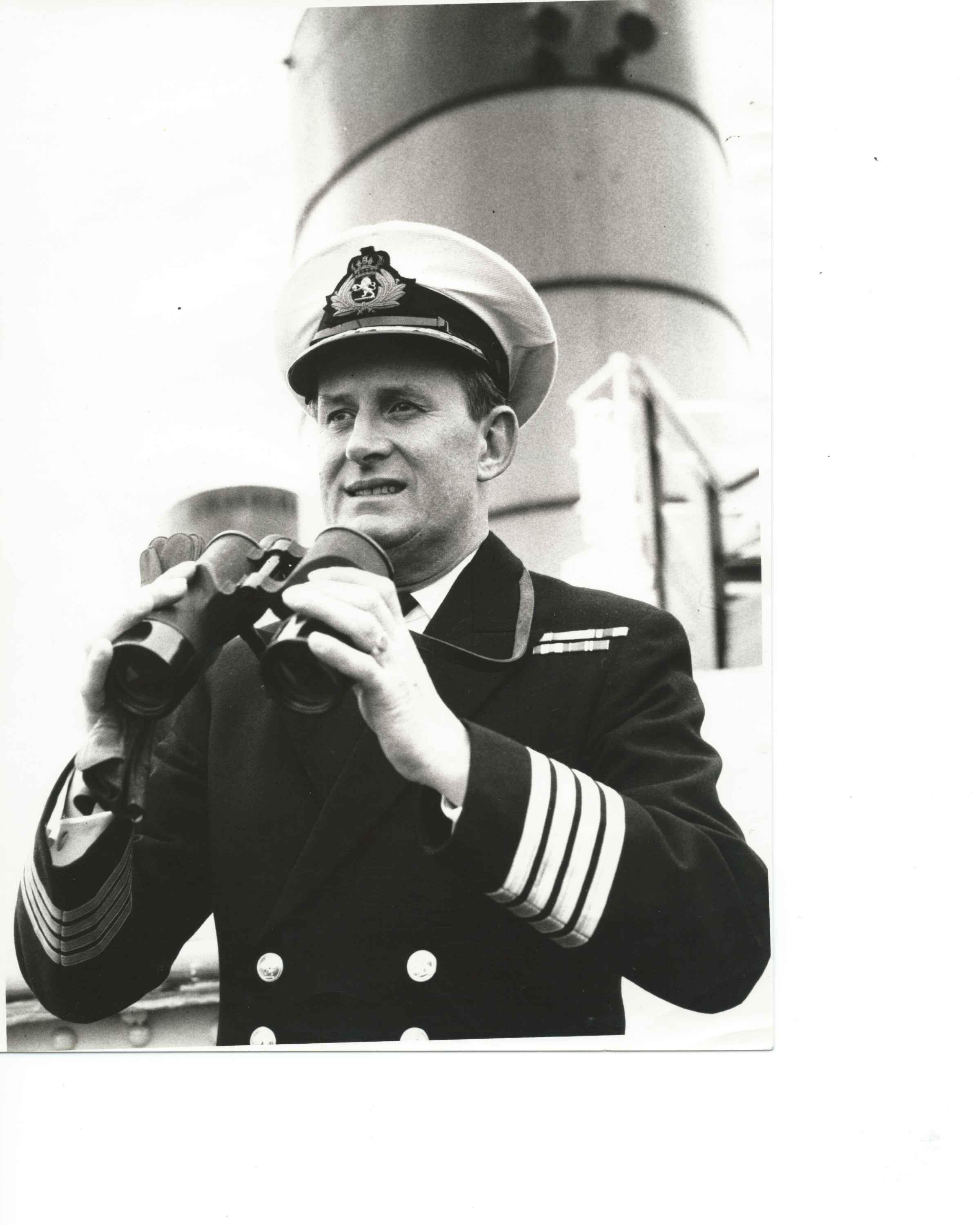 QE2 was important to me. For the benefit of new readers, my late father, Captain George E Smith was the second ever Captain of QE2 and was one of only 3 men who were Masters of both the original Queen Elizabeth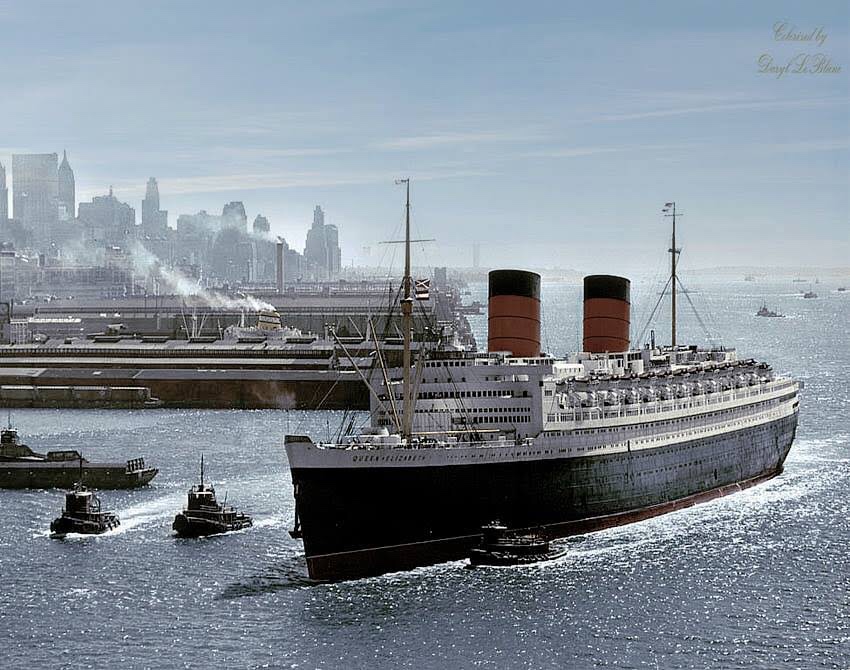 and the Queen Elizabeth 2 (QE2).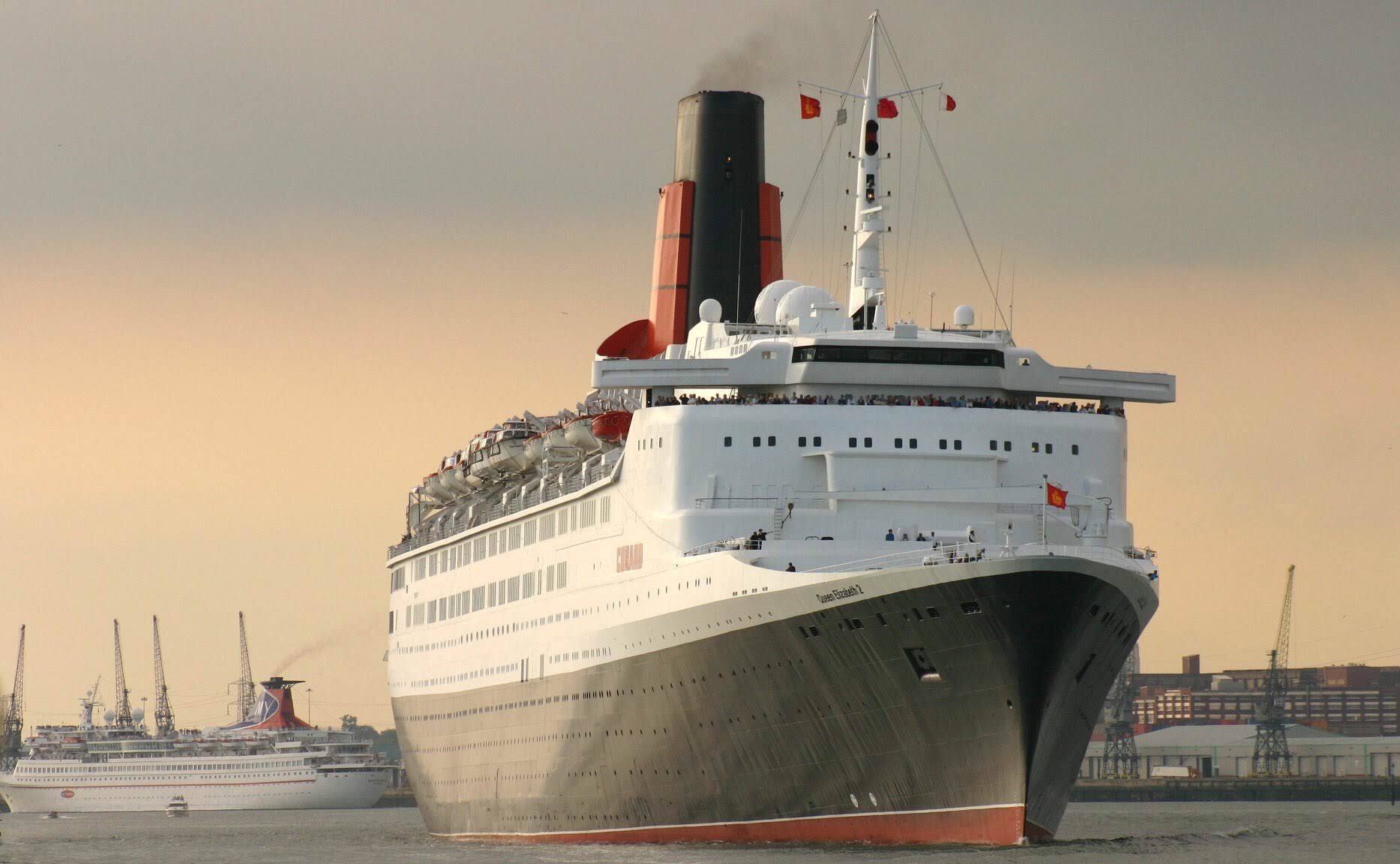 My first cruise was on QE2. After she was built, Cunard refused to accept her because her turbines were defective. After the problems had been sorted out, but before Cunard accepted the ship, a shakedown cruise was organised. Families of the officers and crew including "dependant" children were invited. I just qualified as a dependant child. £10 a week (less income tax) as a trainee meant that I was still dependant on my Dad.
We had a freebie cruise to the Canaries and back. To help we had to move cabins from time to time and write reports about defects. We were given a sheet each morning telling us where we had to eat and where we had to play. They would put pressure on staff by flooding particular areas of the ship (with people not water). It was a great 10 day trip for us as passengers.
As usual I have digressed. So it was on QE2 that Jane and I first came to Oslo. It was the first port of call on a 14 day voyage to the Norwegian Fjords. If you have not tried one, I can recommend a Fjords cruise.
Since that voyage we have been back to Oslo a number of times and have seen it changing. The dock area has expanded and Oslo has modernised. On our way into the port we passed this house built on a rock!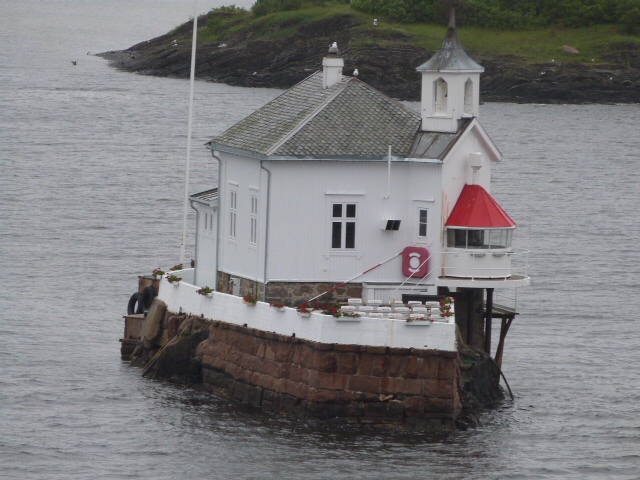 Inevitably our day started with a transport problem. No adapted shuttle was there to get us into the City. The Tour manager was located and admitted that the vehicle had been stood down after delivering one person! Sounded a bit unlikely, but an adapted taxi soon appeared and we were then in town. Although it rained, it was a Saturday and Oslo people were out enjoying themselves. Kim was given the map (which on reflection was a bit unfair of me) and we set off in search of Cathedrals and Museums!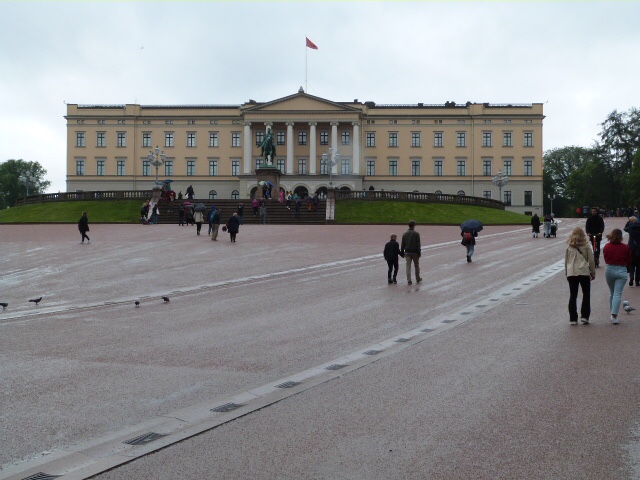 We found that a music festival was taking place in the main Central Park.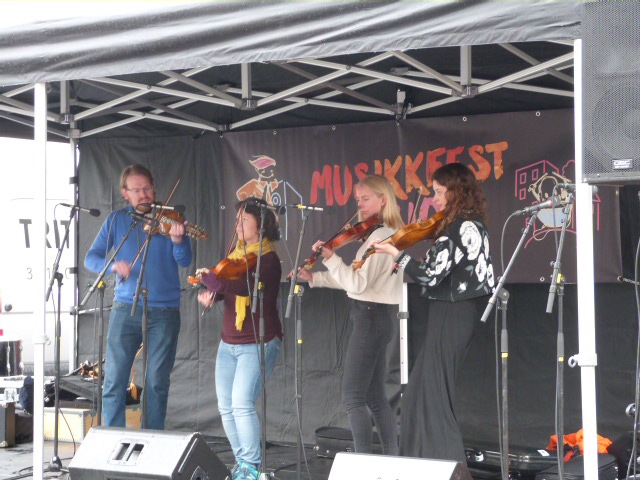 We heard a Bagpipe band while we were having coffee. There were dressed as if they were Scots but we didn't manage to hear them speak so were not sure whether or not they were Norwegian imitators. They had kilts, sporrans and dirks!
There were blues bands and folk groups as well, but the rain inevitably put the dampers on proceedings.
On our way down the fjord, after leaving Oslo, these are just a few of the homes we passed – in the main holiday or weekend homes apparently.