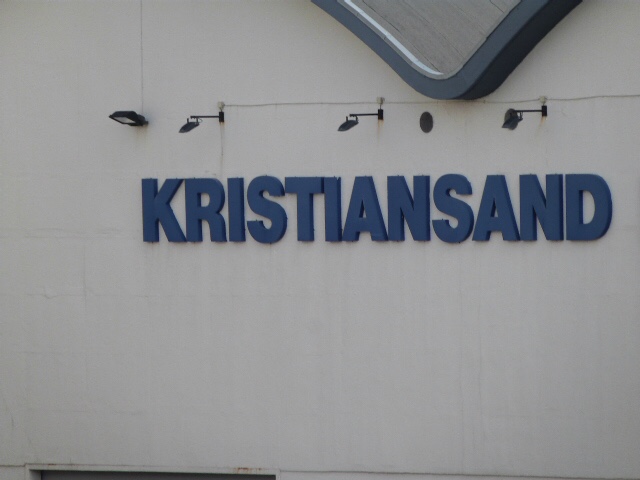 Sunday 2 June 2019 and it's the last port for this voyage. Another new place for us. Yet again the Captain's weather forecast was pretty accurate. Not very warm and the possibility of some rain.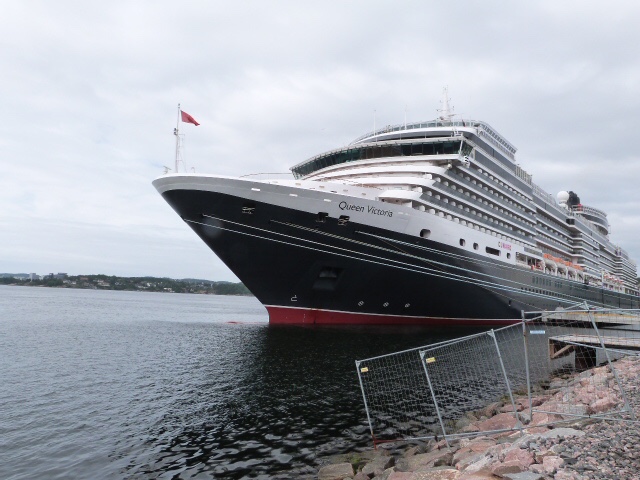 We knew that access into the city would be easy and shuttle buses were not necessary (although there was a Noddy train which toured the city and some of Cunard's more elderly customers eagerly boarded it).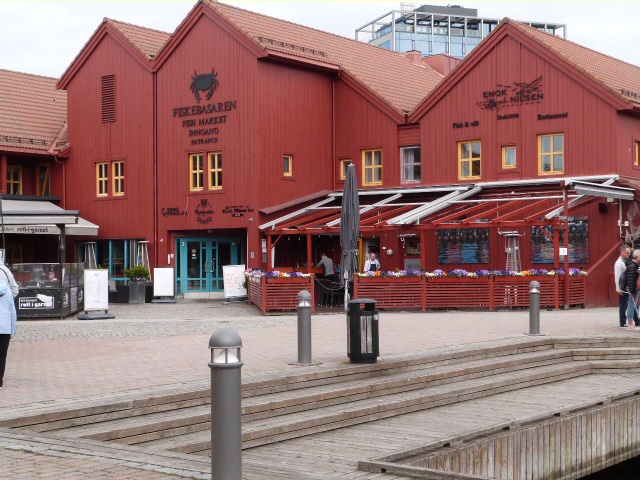 I don't suppose that many of the 87,432 readers of this blog know a great deal about this place. Briefly, the city is the 5th largest in Norway and was founded and named after King Christian IV of Denmark and Norway in 1641. (No one has explained to me why the name of the City starts with a K, but no doubt one of you will tell me). Norway was part of the Kingdom of Denmark then and remained so until 1814.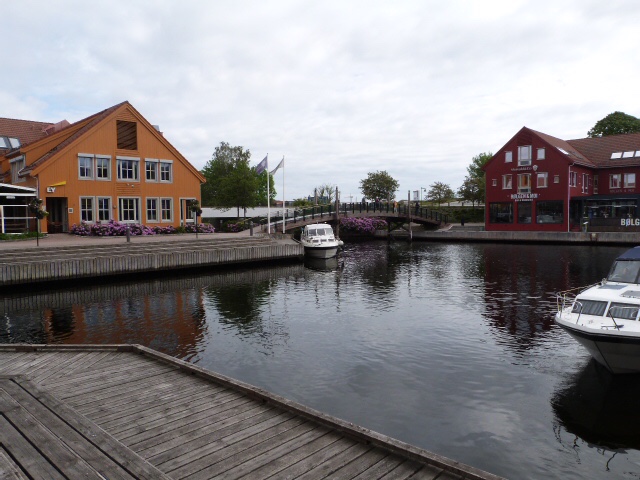 Kristiansand is a thriving port and commercial centre and is the favourite summer destination for many Norwegians. The city centre is laid out in a US style grid system which made it easy to locate the major sights. We mistimed our arrival at the Cathedral because morning service was underway and the sermon was being delivered.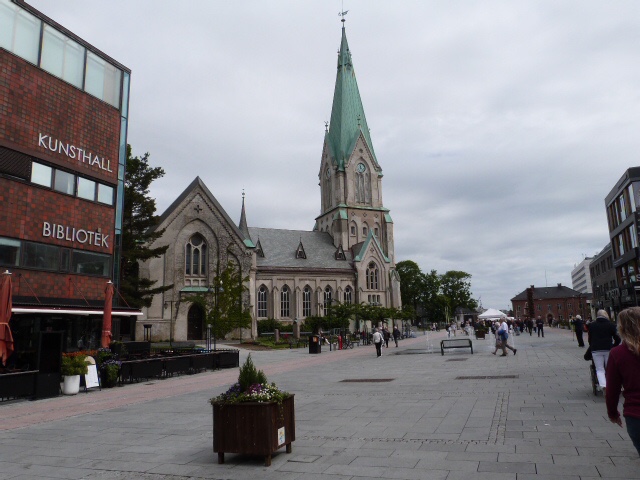 After the best cup of coffee of the whole trip, we moved across to the Christiansholm Fortress built in a prominent position in 1660 to protect the port. Its 15 foot thick walls were impressive but apparently rarely put to the test. It is said that the Fortress only saw active service once and that was when the British mounted an invasion in 1807. HMS Spencer attacked the port but was repulsed by massive cannon fire from these weapons.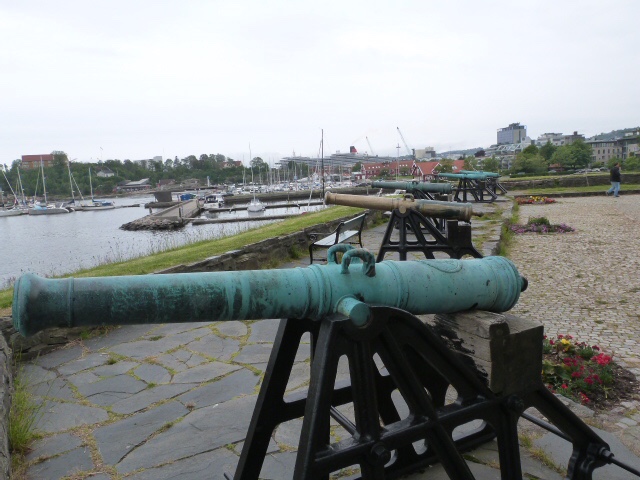 The city is delightful – clean and tidy. The roads and pavements are immaculate and it was a pleasure to visit and wander around the place.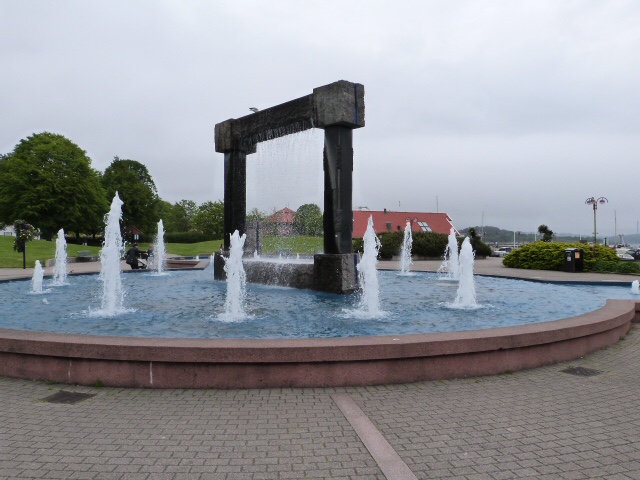 The cruise ship pier appears to be fairly new and accommodates just one ship. That is possibly all the city wants. It means they can cope with a thousand or two visitors for a day without causing too much disruption to their city.
Despite it being a Sunday, some shops opened and there were a few small market stalls near the ship and in the centre of the City. But the locals and the Norwegian tourists didn't appear to be disturbed at the arrival of a ship load of foreigners. And there was a McDonald's for some of our fellow passengers!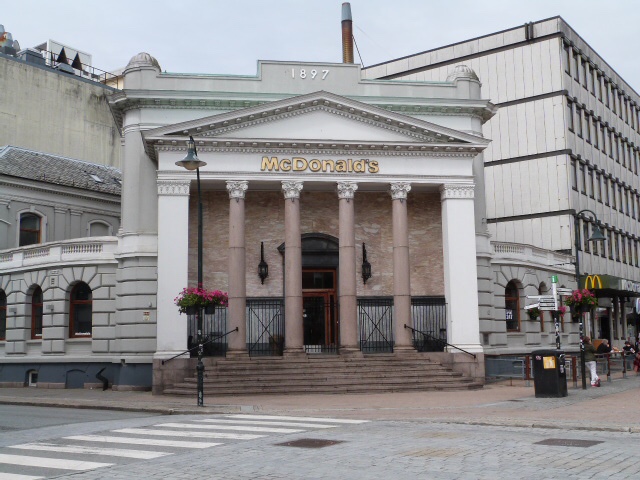 After we had returned to the ship we heard that one of our dinner companions, Maureen from Bishops Waltham, had tripped on a crossing during the day and had broken her wrist. The medical centre on the ship is looking after her, but whether or not we will see her at dinner, we will have to wait and see.
I am pleased to report that Maureen did arrive at dinner and was remarkably cheerful. She will need a fair bit of help to get herself packed and ready for our arrival in Southampton on Tuesday morning, but there appear to be plenty of volunteers.
This is our table in the Britannia.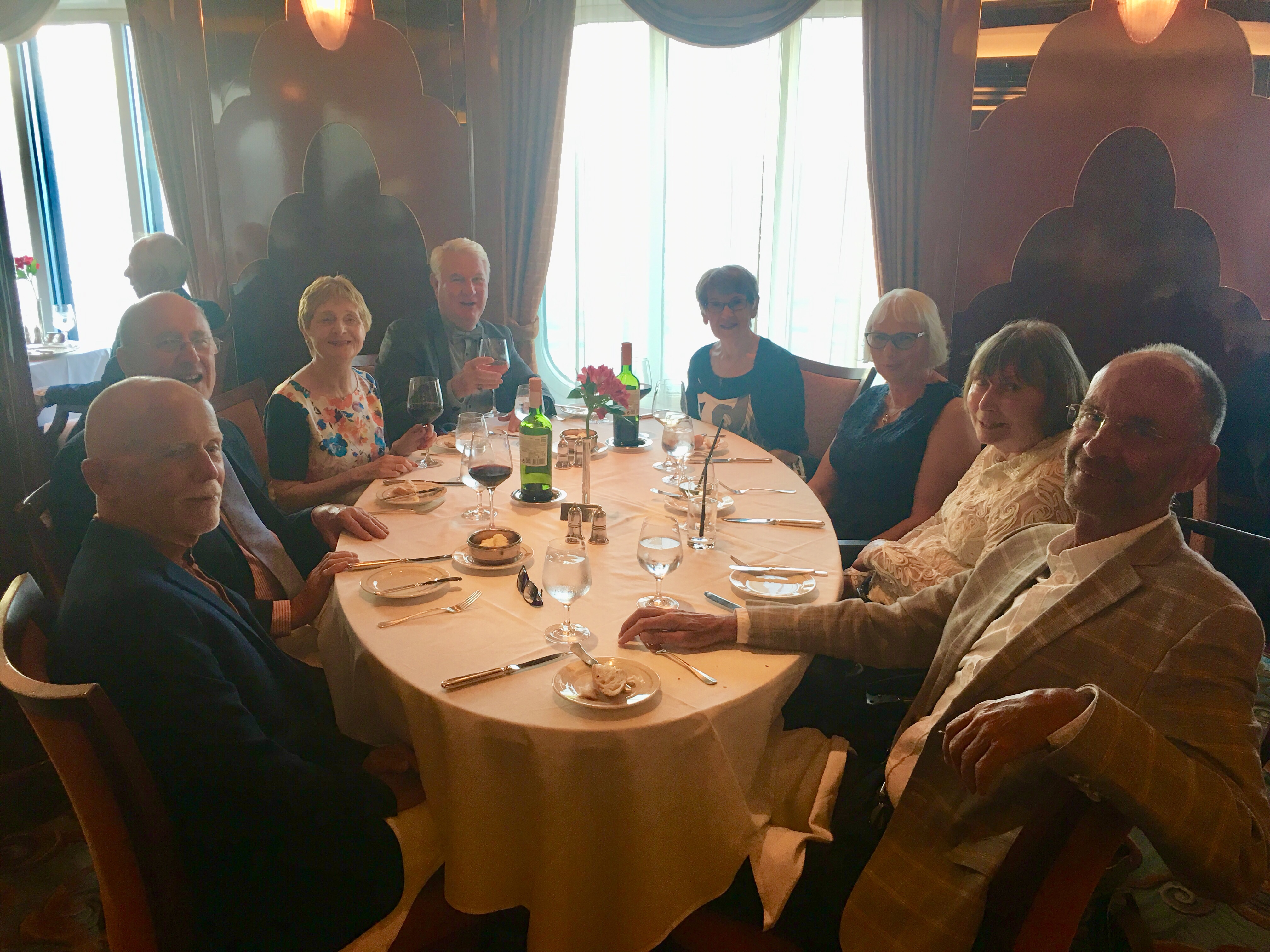 From left to right clockwise. Malcolm, Me, Diana, James, Maureen, Kim, Jane and Peter. All great fun and excellent table companions.