Just a week to go. Linda will be house sitting and Kim will be joining us again on a voyage from Southampton to Valencia, Sicily, Venice, Sibernik, Dubrovnik, Cagliari, Gibraltar and back to Southampton
This is a test run as it must be 3 months since my last blog. It's amazing how quickly those of a certain age forget how websites like this work. It would be great if you could reply to confirm that you have received this.
In the last week of July, our son Mike married his beautiful fiancée Gretchen in wonderful ceremonies in Dubai and at Little Bear, Pangbourne, England. As I write, the happy couple are honeymooning in the Maldives.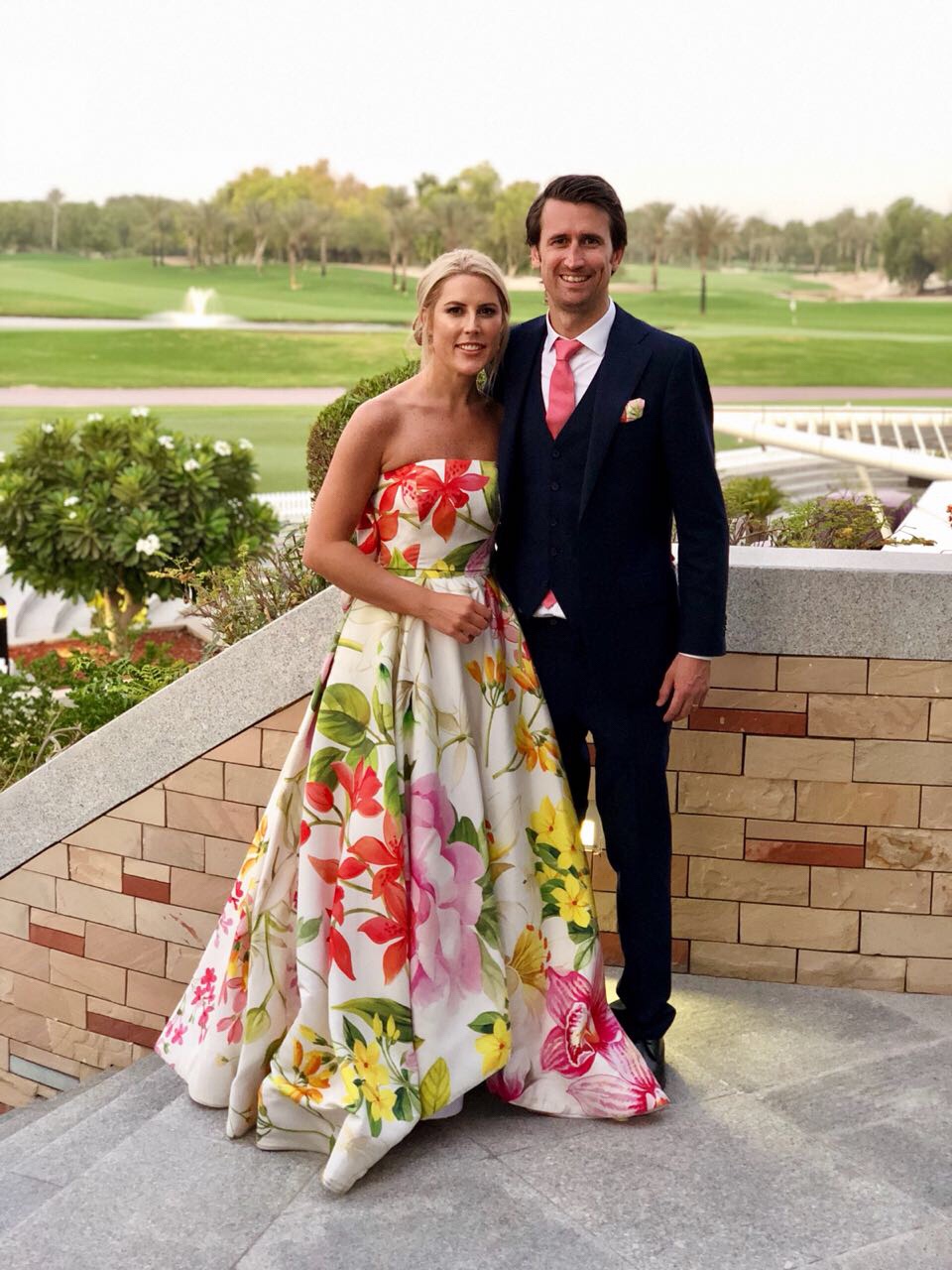 The Dubai wedding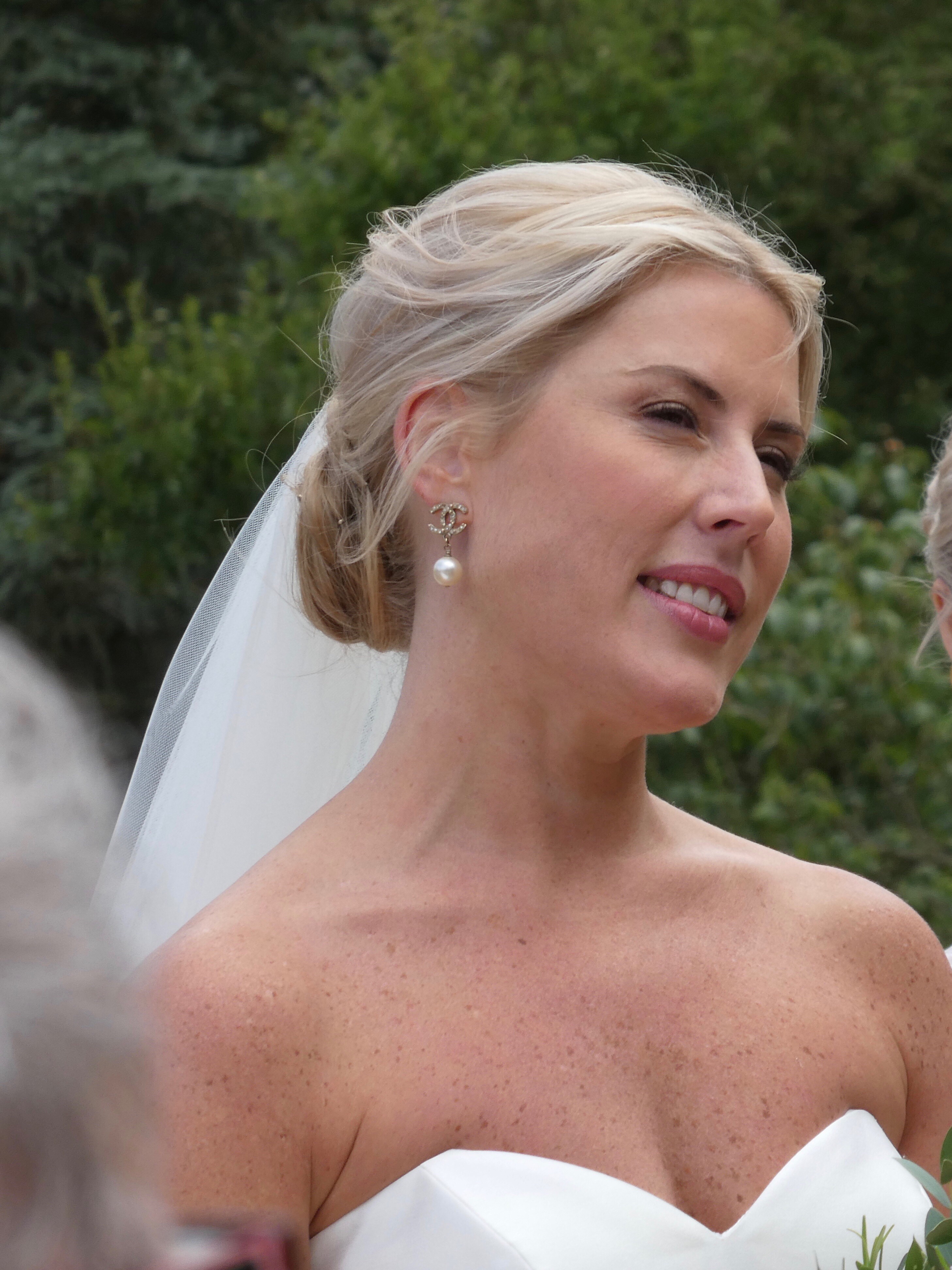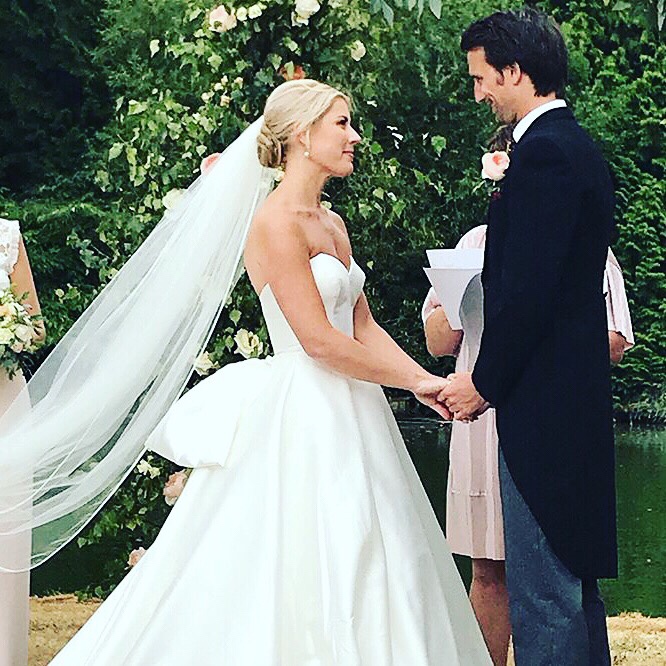 The ceremony at Little Bear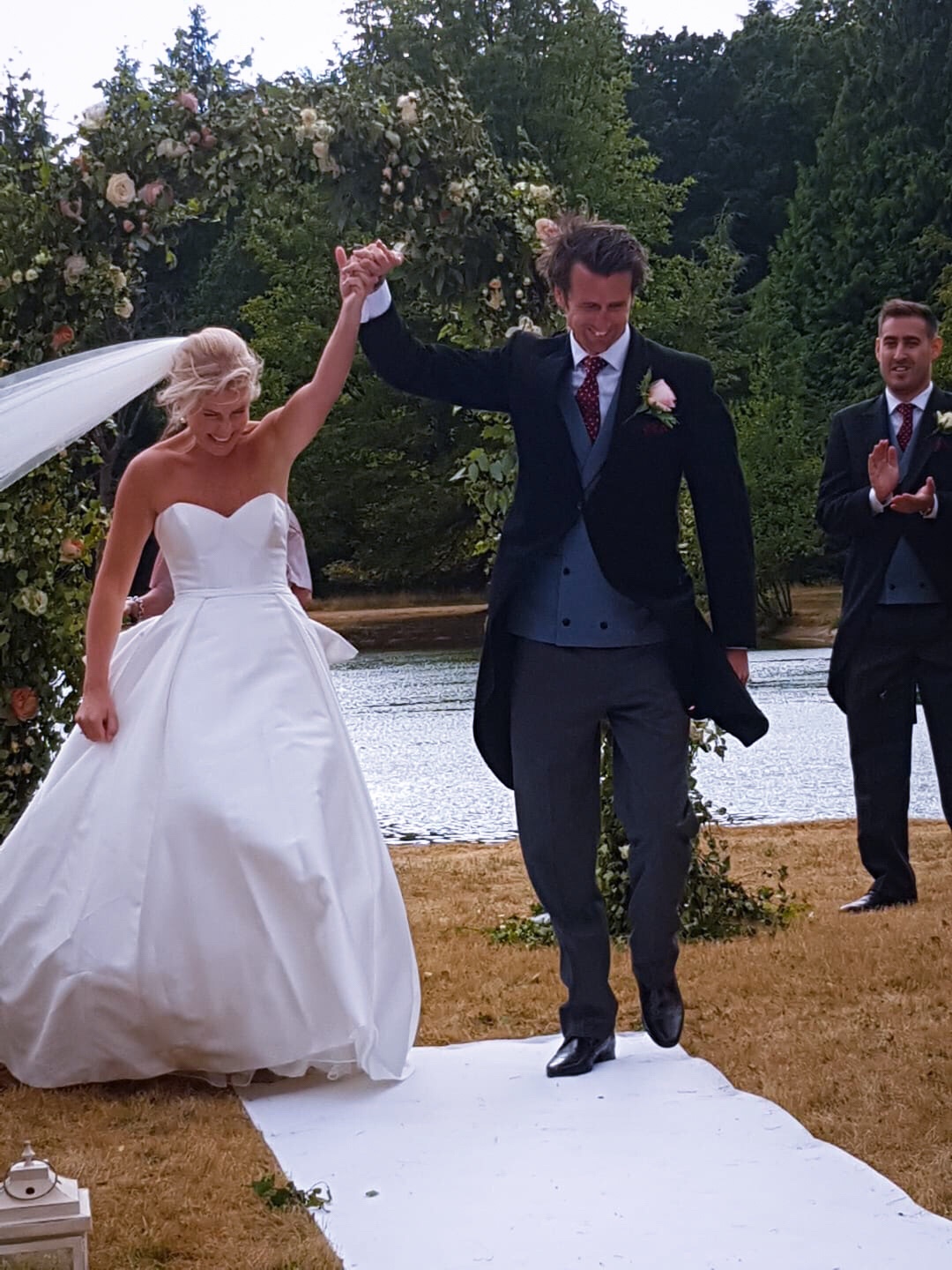 On Friday 10 August the 3 Queens were all in Southampton together. They left at about 6.00pm and headed for Cowes. It was the last day of Cowes week and as the Queens sailed along together, the Red Arrows carried out a magnificent display above.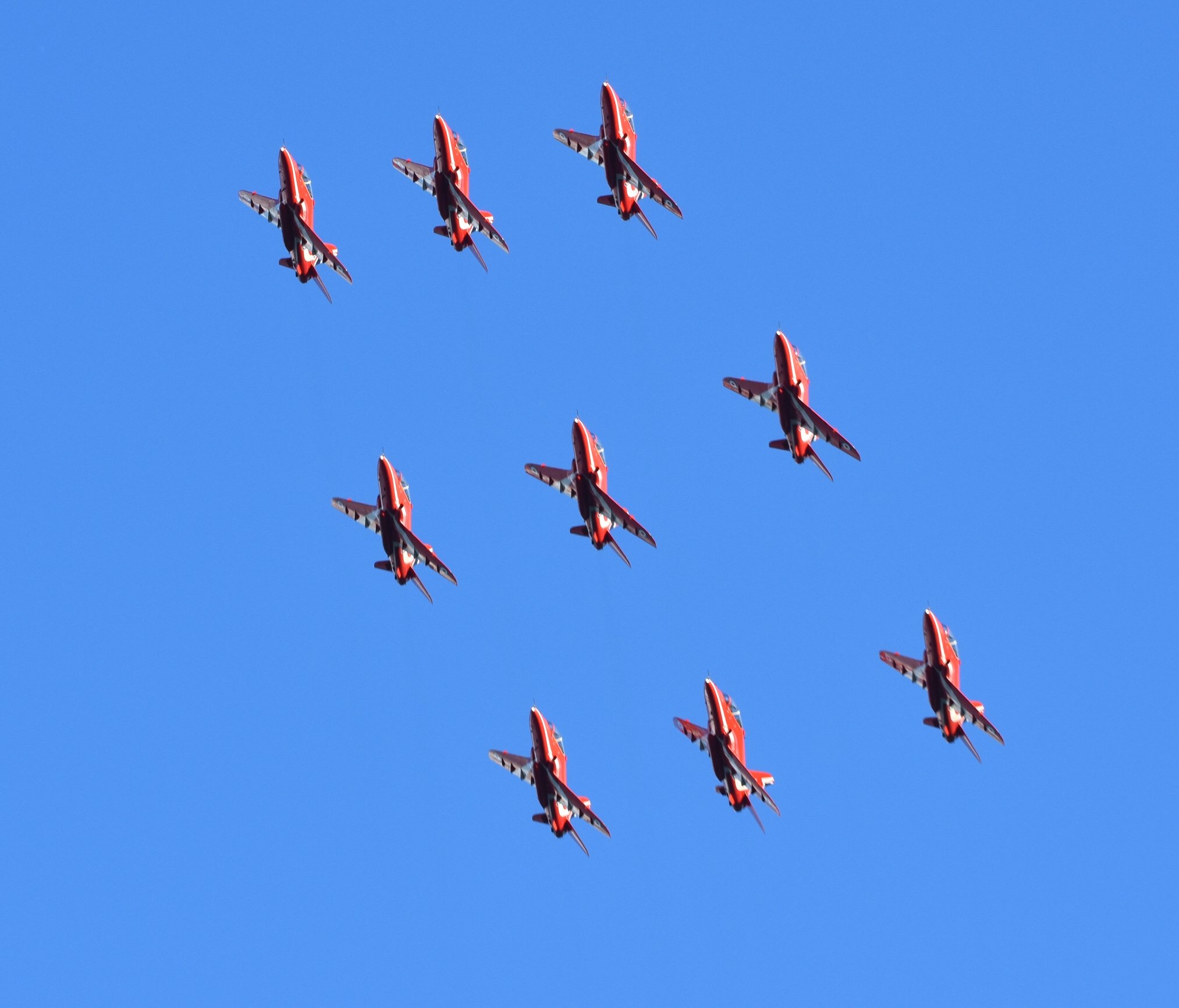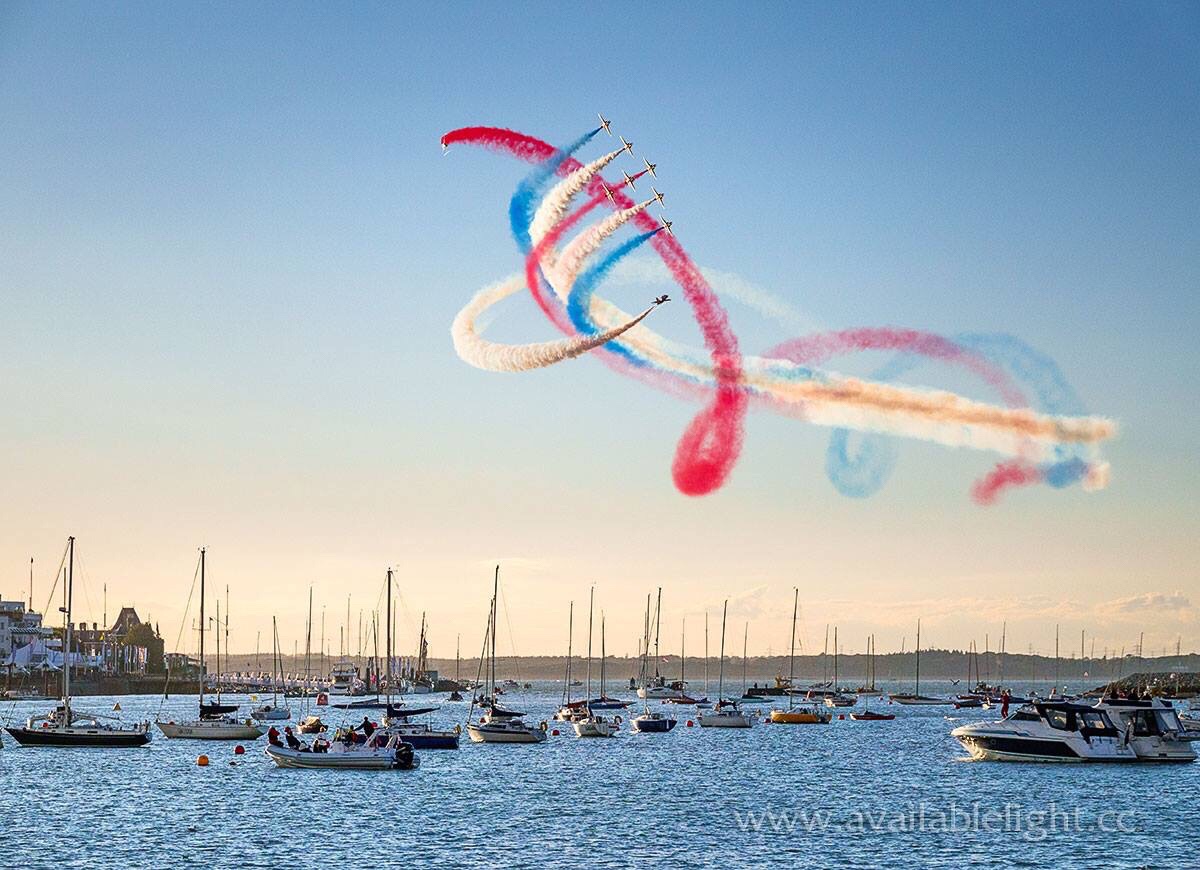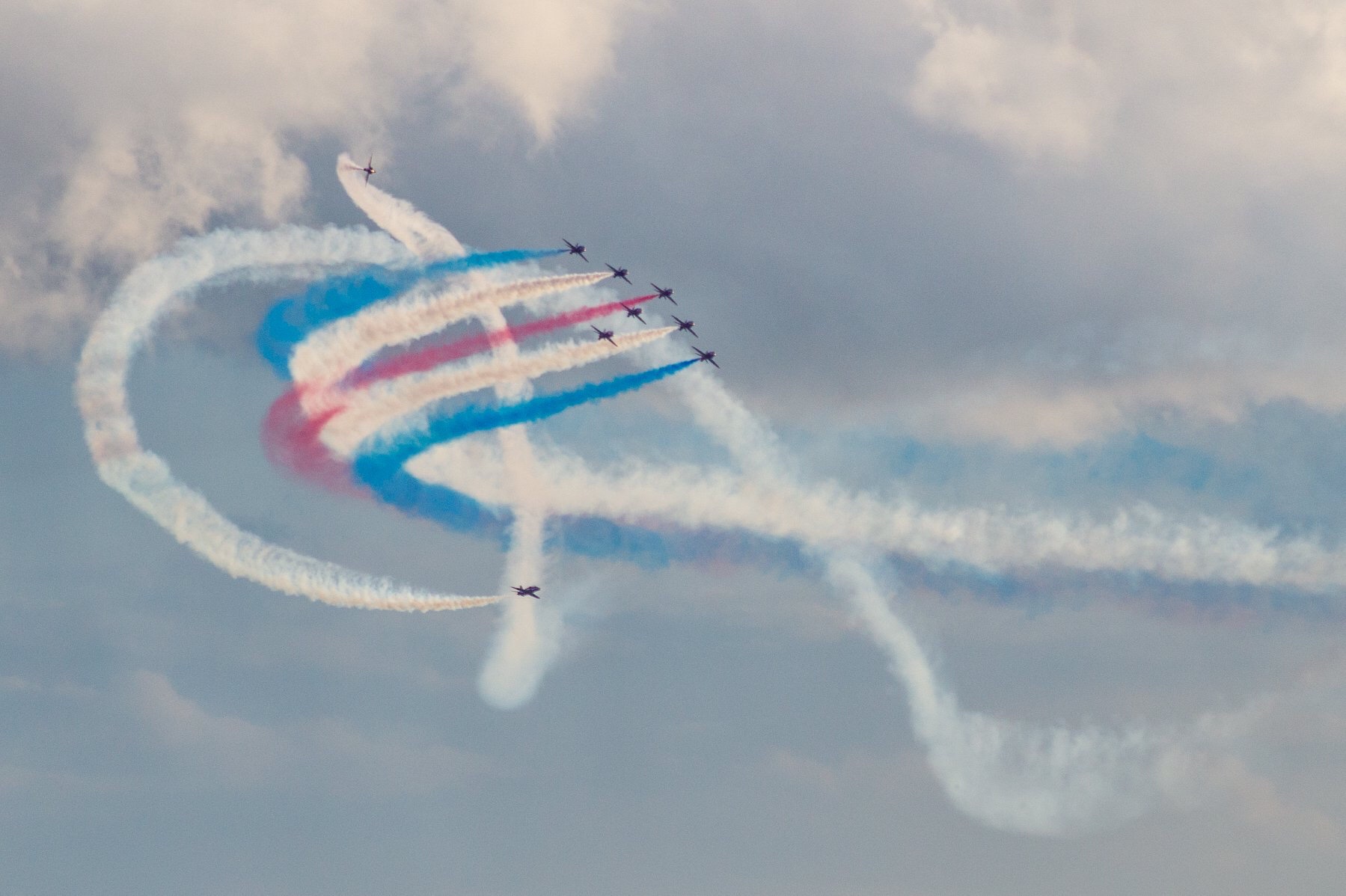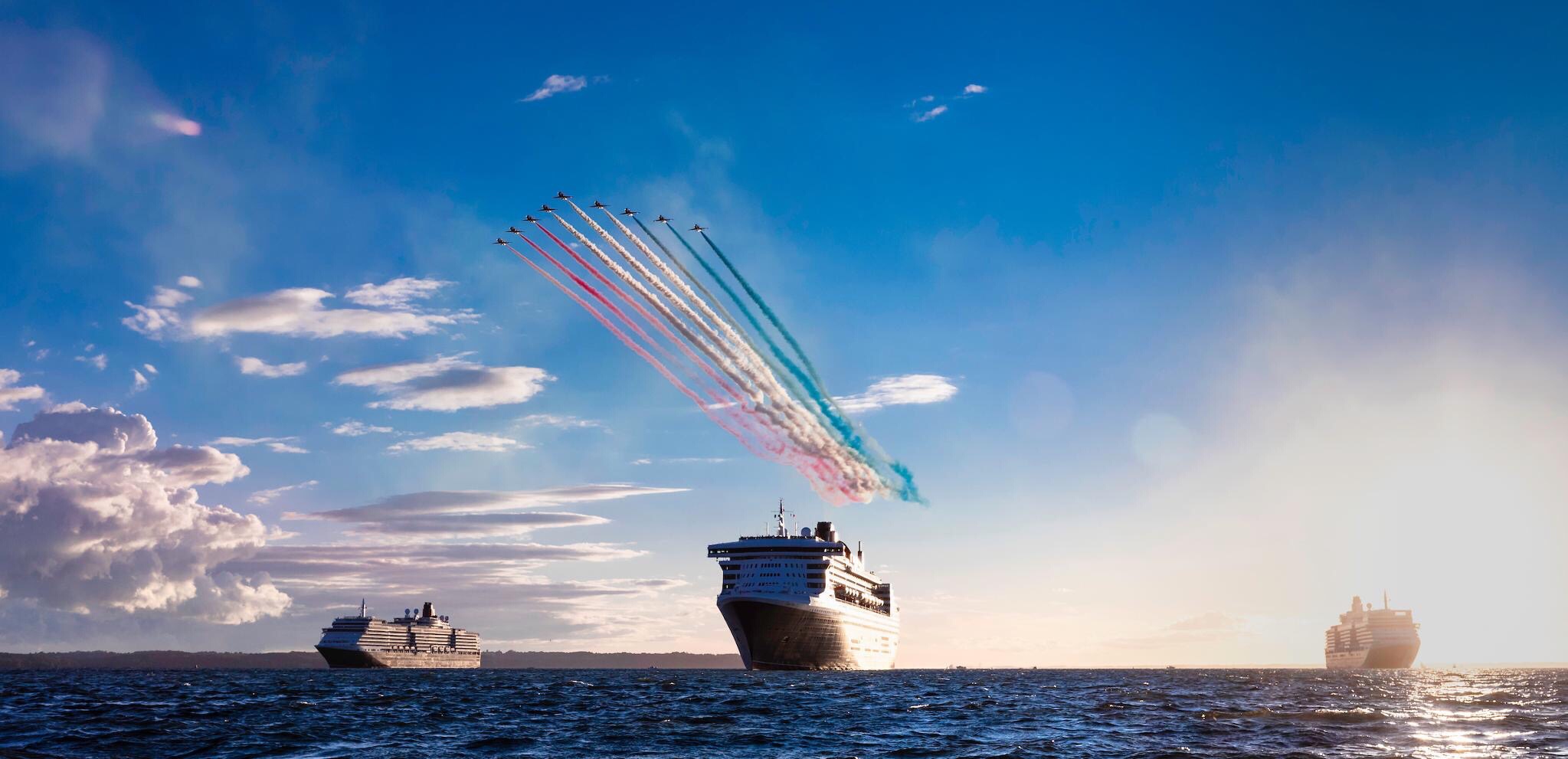 Our friends Terry and Jane Smart had, some time before, booked a trip on SS Shieldhall to watch the Cowes Week fireworks. It was to be a treat for one of their Canadian grandchildren who was staying with them. The Shieldhall is a preserved 2000 ton steamship based in Southampton.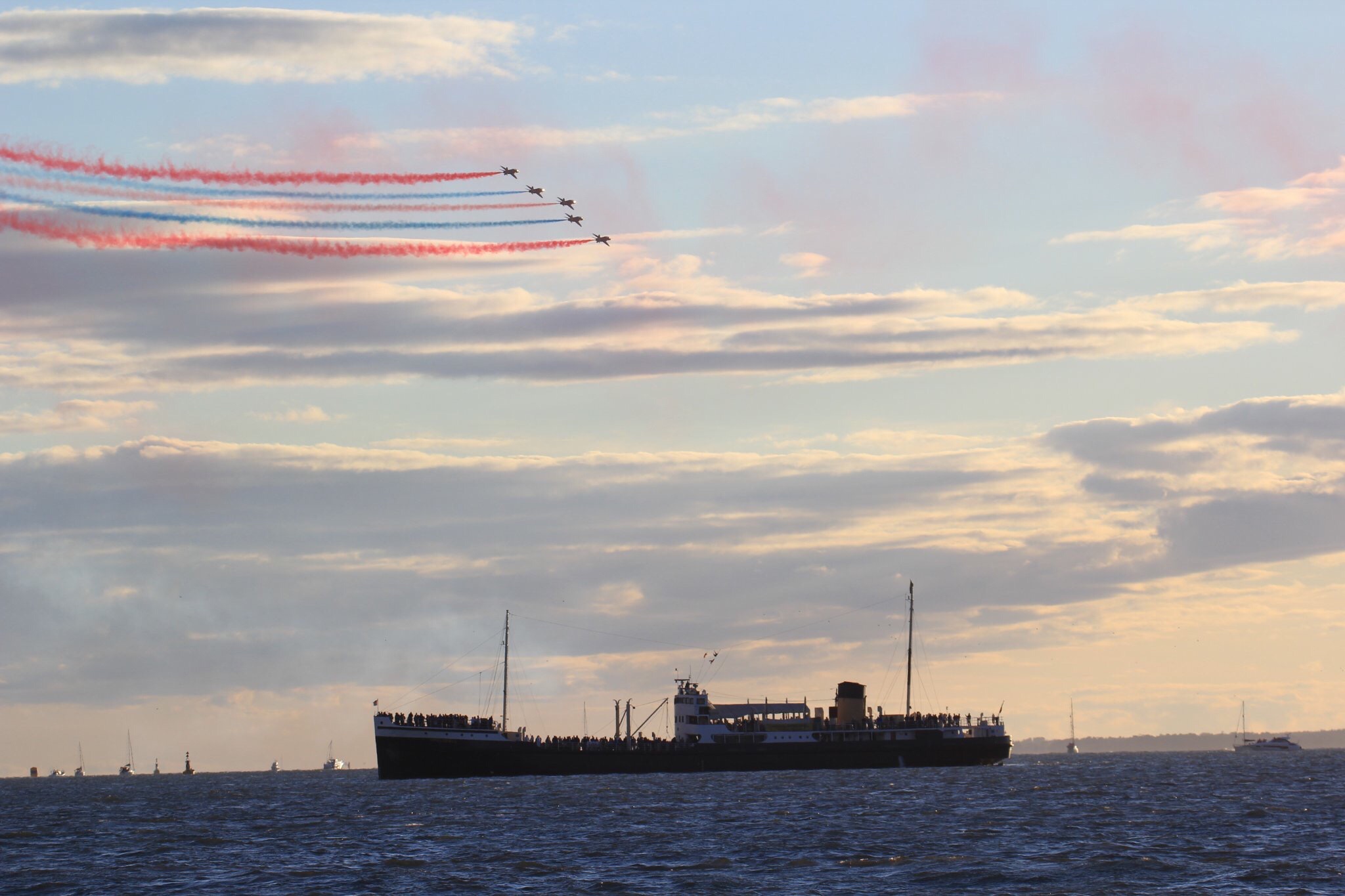 SS Shieldhall with the Red Arrows
When they booked they had not appreciated that the 3 Queens would be sailing out together, nor that the Red Arrows would be appearing overhead. They were so excited by the occasion that they have decided that now is the time for them to book their first cruise and not surprisingly they want it to be on one of the Queens!
I will of course be their advisor!