This naval vessel appeared to be protecting us as we left the Solent on Tuesday!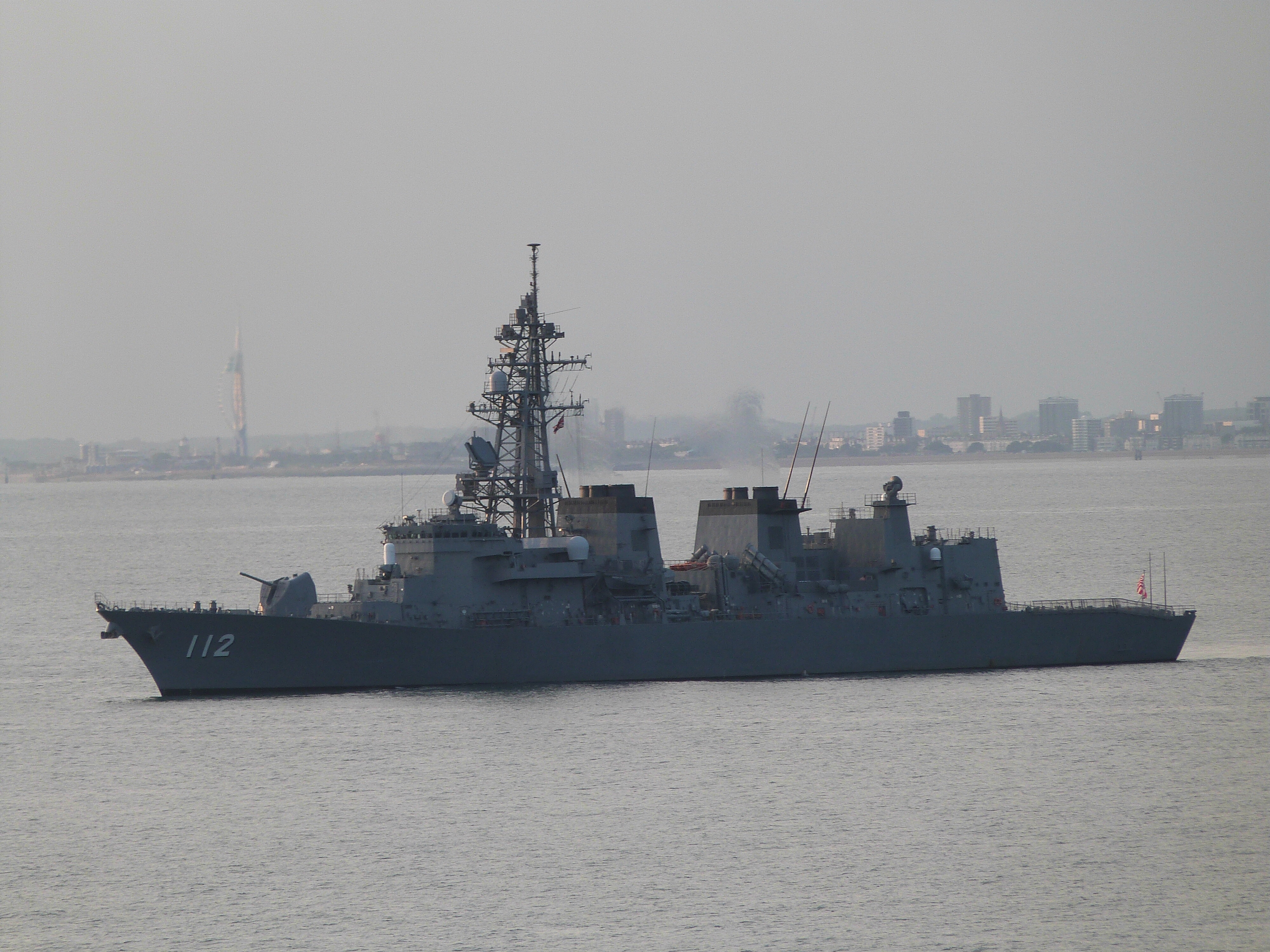 The third night was a Gala Evening (What used to be called a Formal evening). The Black and White Ball for those who still like that sort of thing.
First it was the Captain's Cocktail Party in the Queens Room. We joined the queue to shake hands with the Captain. We usually avoid that queue because it delays you getting in and that means the initial trays of drinks have been hoovered up.
But Kim had not met Captain Inger before and we had not been with her for a couple of years. The Captain remembered Jane and seemed pleased to see us. We had the standard photo (not very good of me so I haven't bought it!).
Then followed the usual bun fight to get a drink, but after finding a waiter who remembered us, we ended up with an excess of G and T's. Why do we go to these parties? They are always the same. Four each voyage. I suppose it's the fact that Cunard is giving us a free drink (or two if you work at it).
Then it was off to dinner. Would the 3 missing guests be there? Well two were there, meaning we were now up to 7. Two ladies from North America. Karol, who is the Art teacher aboard and her friend Karen who lives in Mexico. They are on the ship until October. I will find out more!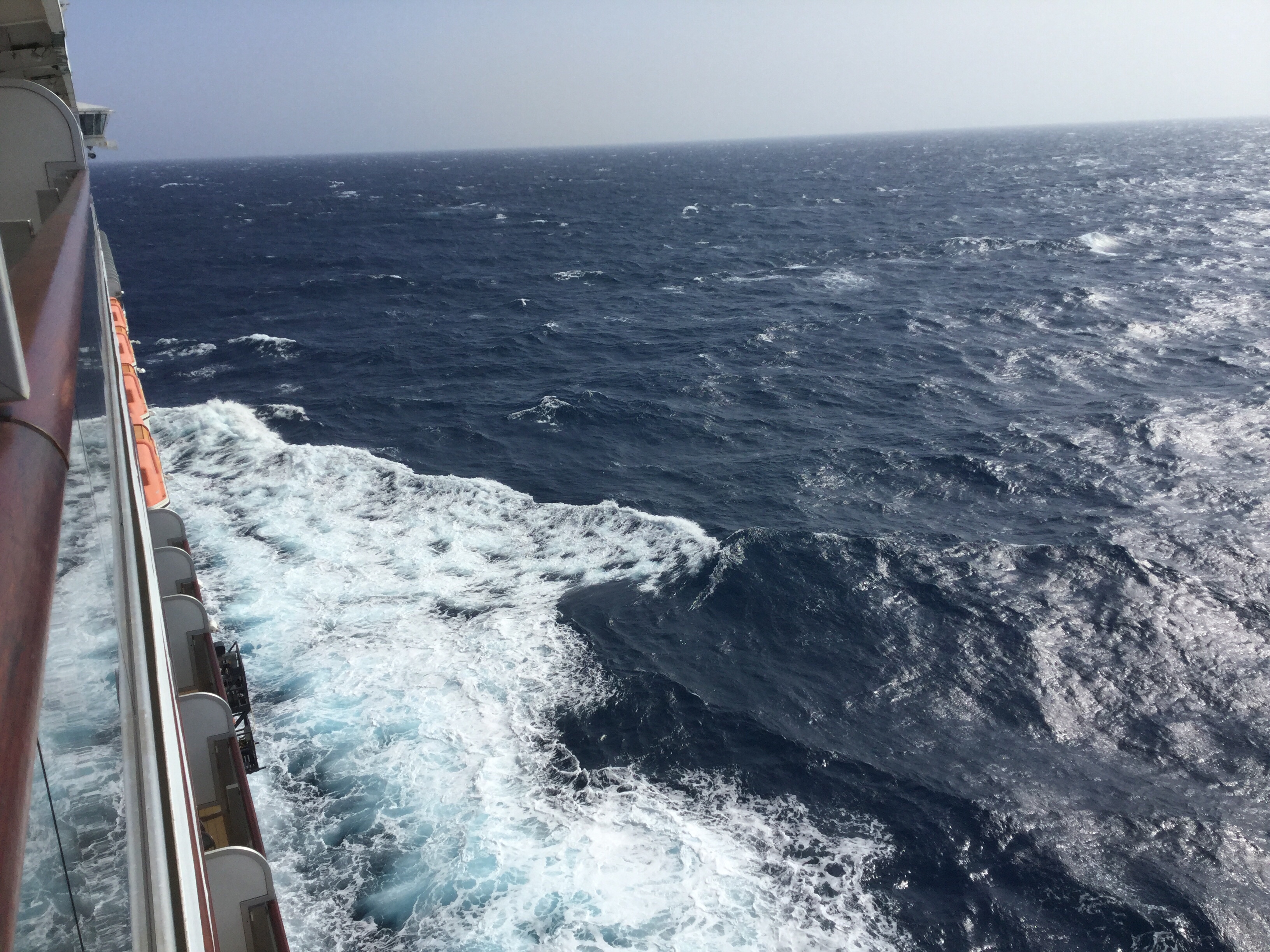 Today from the cabin. A beautiful day.