I'm not a great gambler. I don't mean that I'm not good at it – just that I rarely gamble. But for some reason, back in February 2019, I decided that I wanted to place a bet.
I probably hadn't been into a betting shop for 20+ years and back then it would have been to risk a few pounds on a horse in the Grand National.
In February 2019 I entered the Corals betting shop alongside Waitrose in Chandlers Ford. It was packed with punters watching a variety of race meetings on screens around the walls.
I asked the Corals man behind the counter if I could place a bet on the next Prime Minister. He looked blankly at me. He clearly hadn't heard of a horse with that name nor did he understand what I meant. I explained to him that I wanted to place a bet on someone I thought would be the next Prime Minister. He asked who I wanted to place the bet on. Rishi Sunak I said. "Never heard of him" he said. He rang Head Office who told him that they were not taking such bets at the moment.
That surprised me. I went home, found the Corals website and sure enough there was a Political category and an invitation to bet on the next PM. The odds on Rishi were, I thought, mean, bearing in mind that he was a virtual unknown and had only had a junior government position for a short time.
Nevertheless I placed the bet on line. Not a large sum.
But why did I place a bet on the outsider Rishi Sunak?
We first came across the Sunak family when our son Mike was at Oakmount School in Southampton. It was my old prep school. Mike and Sanjay Sunak were in the same class and Sanjay's older brother Rishi was also at the school. He was 2 years older. In 1989 Oakmount closed and many of the pupils including the Sunaks and our Mike moved to Stroud School, another prep school based in Romsey.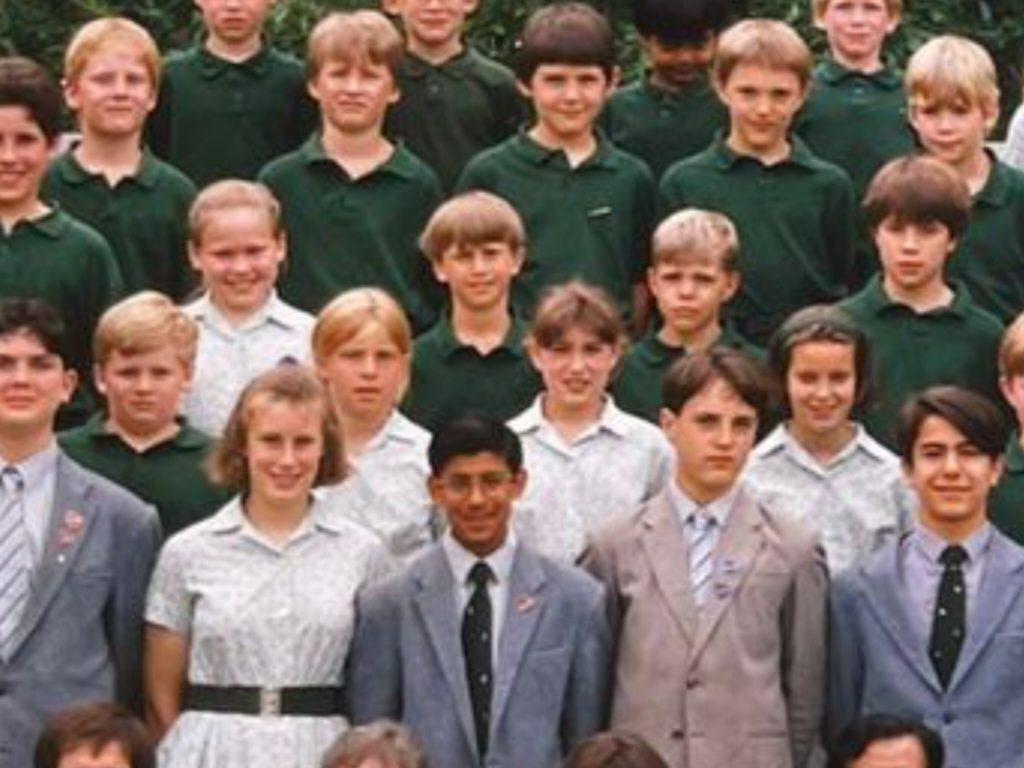 You will have read the story of the family and of Rishi's career. I remember a number of things about the family and their values. Mike and Sanjay were friends and I recall one particular day when I went to the Sunak home to collect Mike. Rishi was there and one of his young uncles (a young man in his twenties) was also there. Rishi was about 12 at the time and he and his uncle, with copies of the Times, were about to spend a couple of hours going through that days newspaper, discussing the stories and the articles in it.
That was the culture. Education and more education. Music, religion and education.
Many of the stories of the family talk about their wealth particularly when Winchester College is mentioned. The family were not wealthy. Rishi was head boy at Stroud and gained a place at Winchester College but, as I understand it, missed out on a scholarship. So massive fees. And Sanjay went there 2 years later. In the early days there I believe some fees were saved by the boys not boarding, but that meant the parents collecting them from the College late at night and returning them early next morning.
Rishi's dad Yash was a partner in a GP practice in Southampton. He worked every hour there was and in addition he was doctor to the local store of a major national chain. Rishi's mum also worked tirelessly as a pharmacist, in later years in her own pharmacy. I know nothing about their finances but I can only assume that after educating 3 children privately there was little money for anything else. I had not mentioned that the 2 boys had a younger sister Rakhi who was a pupil at St Swithuns in Winchester.
So back to the bet. This summer things were looking good except that the 1922 Committee came up with a ridiculously drawn out procedure to select the next PM. As we all know, the Tory Parliamentary party voted for Rishi. There were then a series of televised hustings where, in my view, Rishi came came out well in front but the process then enabled the Tory party members to vote. From the reports I received many decided it was a choice between a blonde English lady and an Indian man; many didn't bother with the hustings. And those same people who were clearly wrong in voting for the blonde English lady were upset this week that they were not given the opportunity to vote under the new rules devised by the 1922 Committee. Had the bar been lower and had the members been able to get involved in the process this week and vote, no doubt the new PM would be a dark haired English lady.
The bet was of course lost, but that didn't matter. I was 7 weeks out with my prediction, but I am sure that our new Prime Minister is the right man for the job. He has some major hurdles to jump but I have great faith in him.
I congratulate the Sunak family. Their work ethic is a great example to us all. They have all contributed to Rishi's success and they should all be very proud.