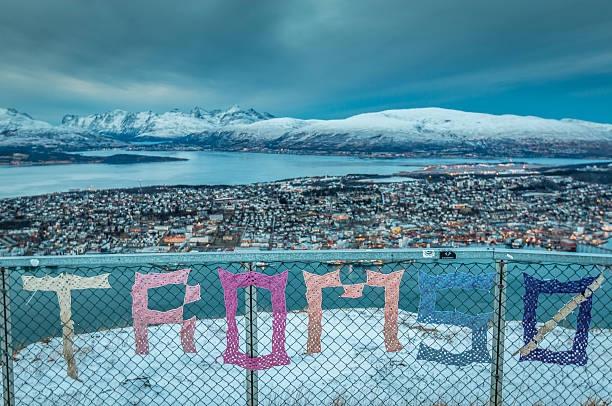 Wednesday 1st November 2023. In the Arctic Circle. We sailed into the port just before 9.00am. It had clearly been snowing and all the hills and mountains surrounding us were covered in snow. No sign of the Northern Lights yet but fingers crossed for later today!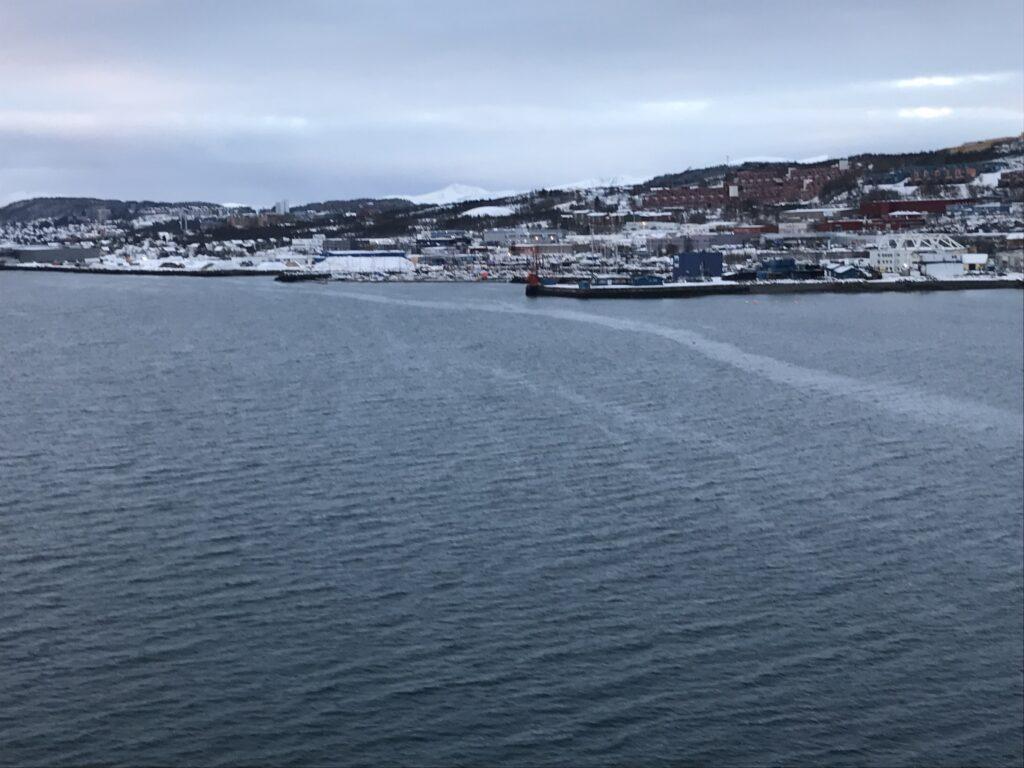 After breakfast, we all made sure that we had layers of sweaters, scarves, hats and coats on and then ventured down the gangway. It was minus 5 degrees!
I had organised an adapted taxi from Tromsotaxis which we couldn't find initially, but the driver found us. He quickly loaded us up. The vehicle had a lift at the rear to get Jane aboard. He was an excellent driver and again, very careful and courteous.
We were quickly in a tunnel which took us under the fjord for about a mile, and then, ahead of us was the Arctic Cathedral.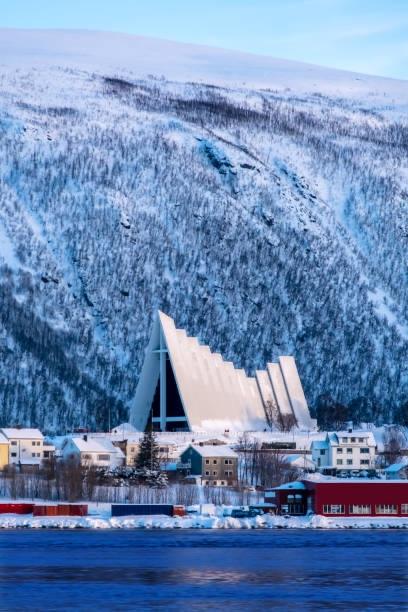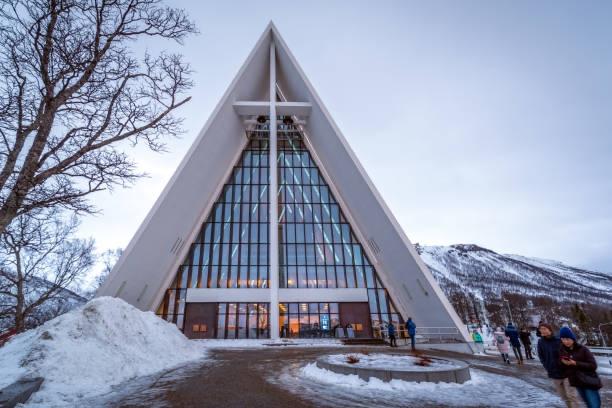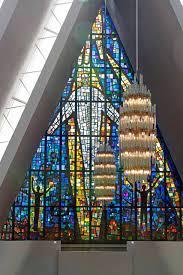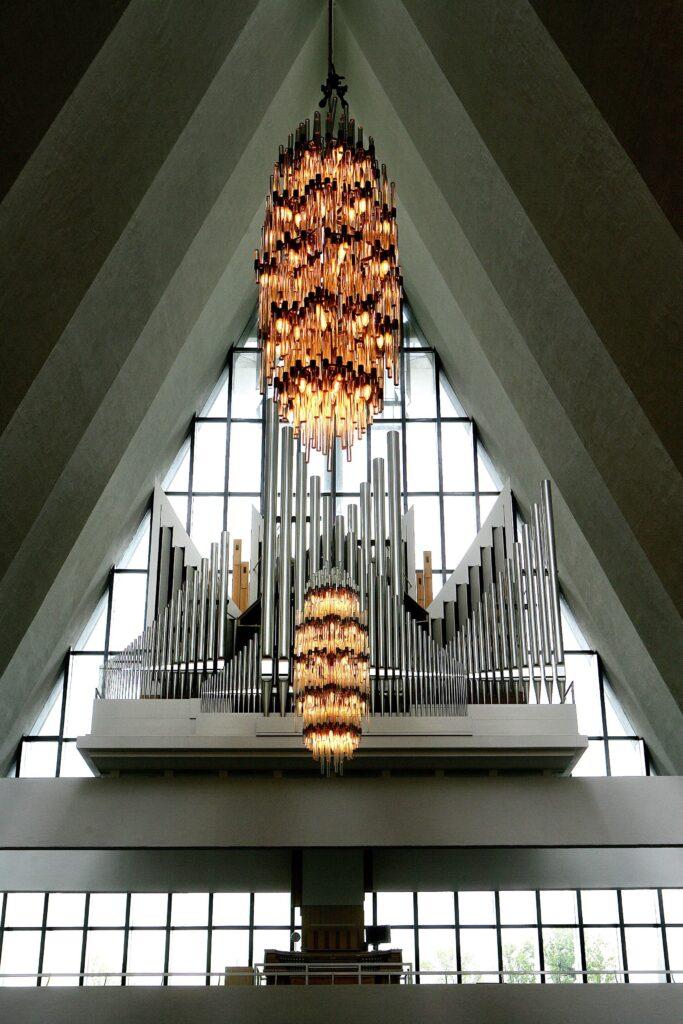 It was impressive, but it is not the only Cathedral in Tromso.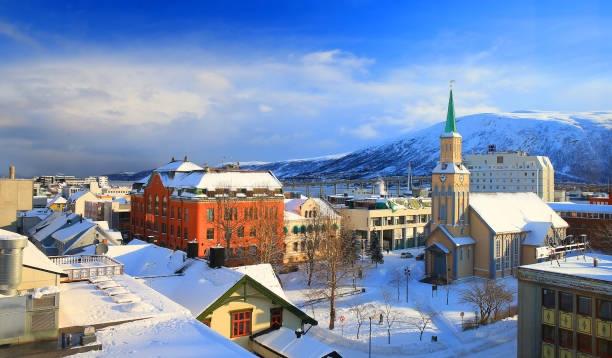 We then travelled in a circle along one side of the fiord where, in the main, it appeared to be a series of residential areas.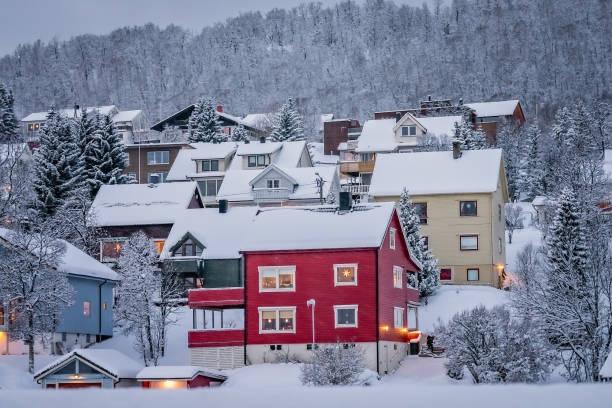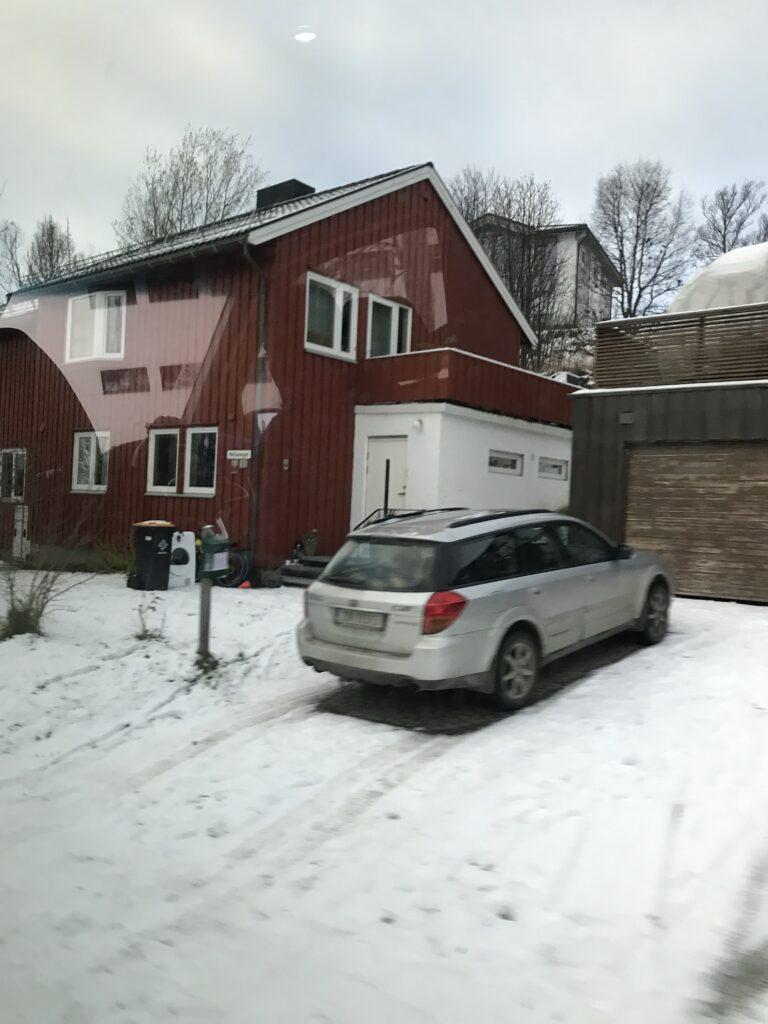 He then took us across a modern bridge

to the other side which was less developed.
Suddenly the driver turned right from the main road into what appeared to be the drive of a private house.
He drove a short way down the drive and to our right was a field with reindeer grazing.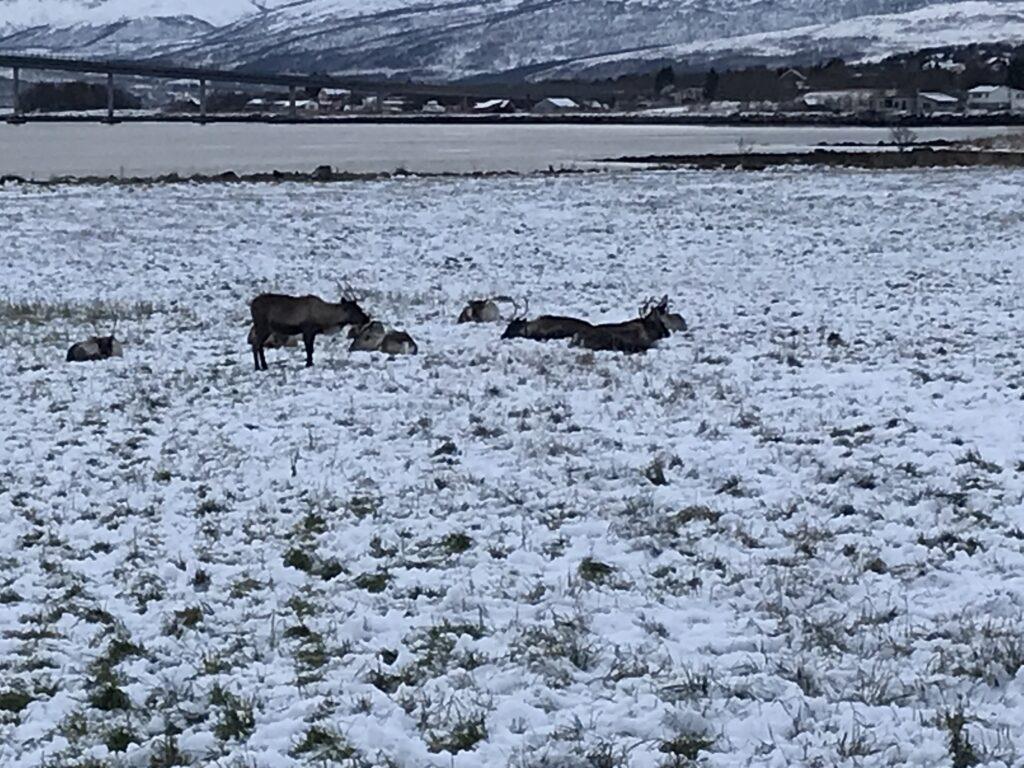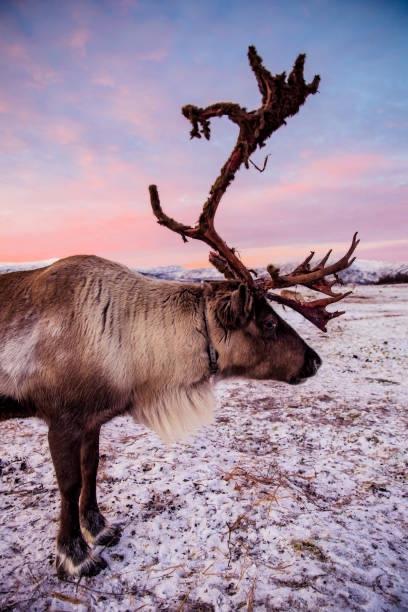 He said the reindeer grazed in that field until the middle of the day and wandered off up the hill in the afternoon. It was clearly a regular stop on his Tromso tours.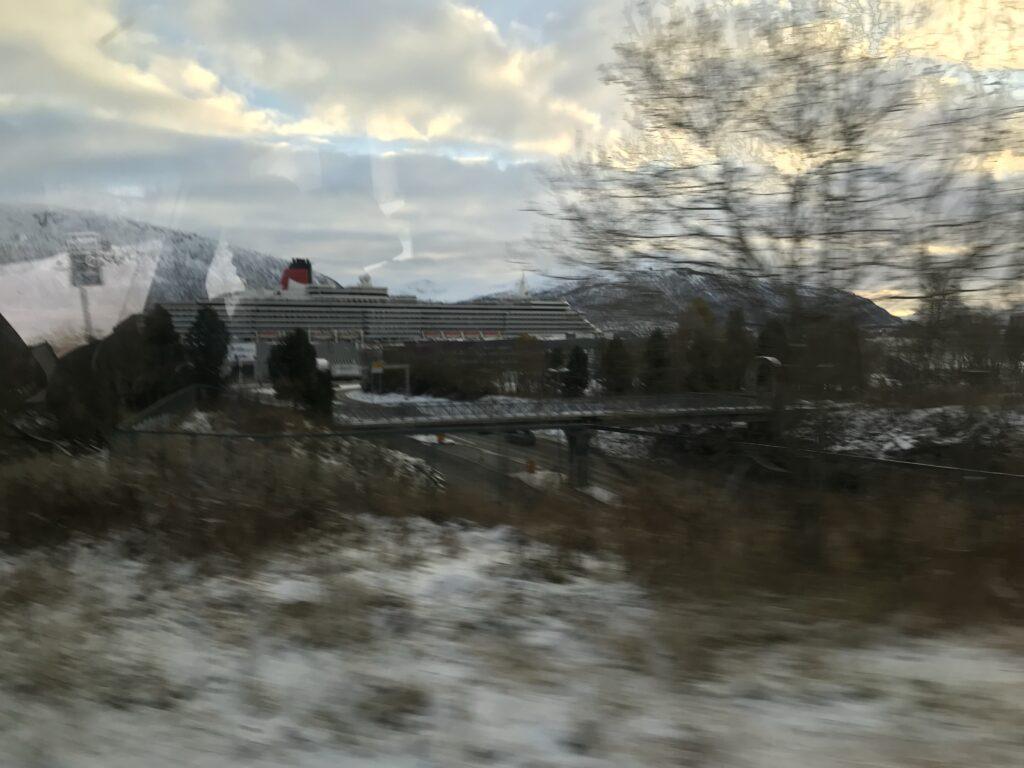 By the time he had returned us to the ship it was lunchtime.
Of course for many the reason for joining this cruise was the possibility of seeing the Northern Lights. As I write, some people are leaving the ship to go on tours that might give them a better chance of seeing the Lights. It appears to be a cloudless sky which is a good sign. The locals think the chances are good (but they would say that wouldn't they?).
We are going to dinner on 3 deck in the main dining room at the aft end of the ship at 8.15pm tonight and taking our warm kit with us. If it is announced that the Lights are in the sky we will rush up six decks in the lift to the open 9 deck where the ships lights will be dimmed. Fingers crossed.