The dining room was half empty. Hundreds appeared to have chosen the Northern Lights ahead of food. We knew that Casey and Nadia were on an evening tour in search of the Lights. The two Marks were with us. I've just found a copy of the photo of them in their masks taken the night before (the Masquerade Ball on Halloween).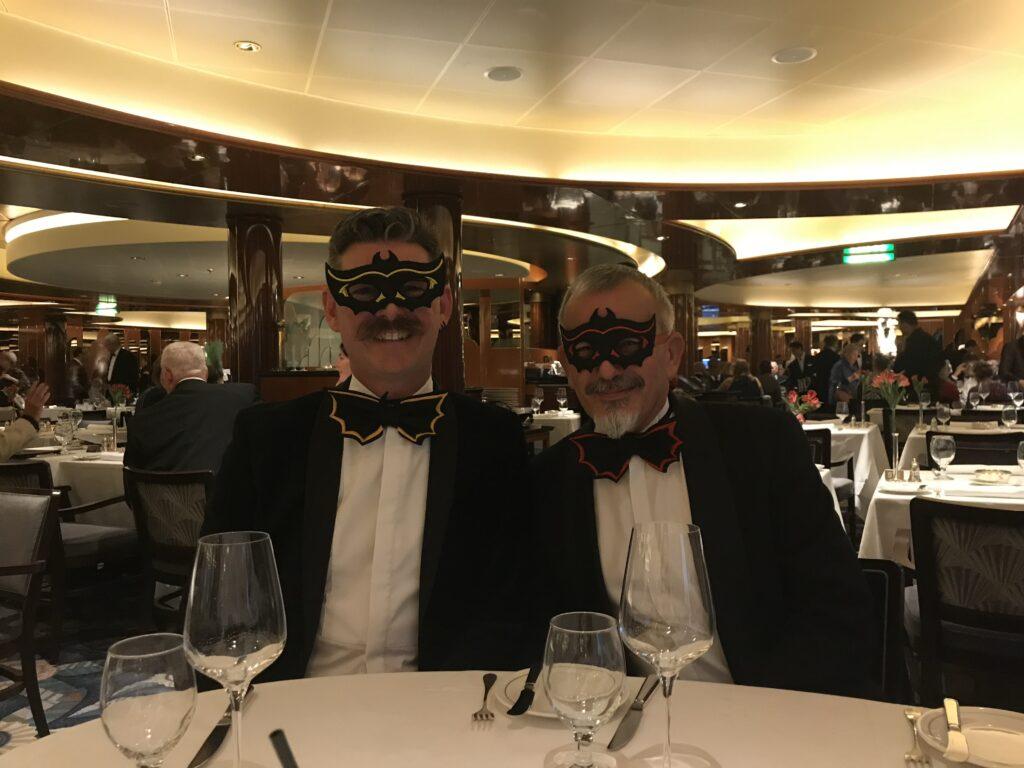 But back to Tromso. At about 10.00pm, after dinner, we moved up to 9 deck which was dark. All the ships lights were turned off. The decks were salted and we were all looking to the sky. From time to time Ian Redpath, from the Royal Astrological Society, would tell us where to look and after a time this was spotted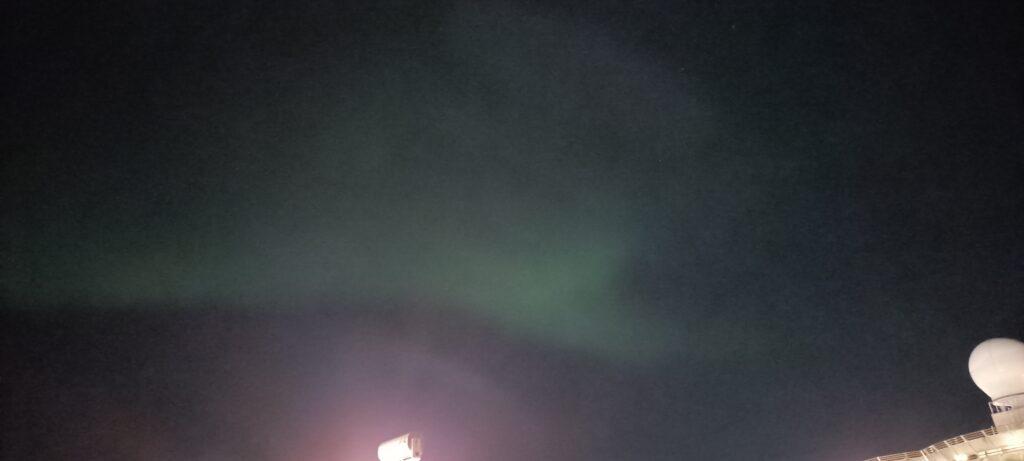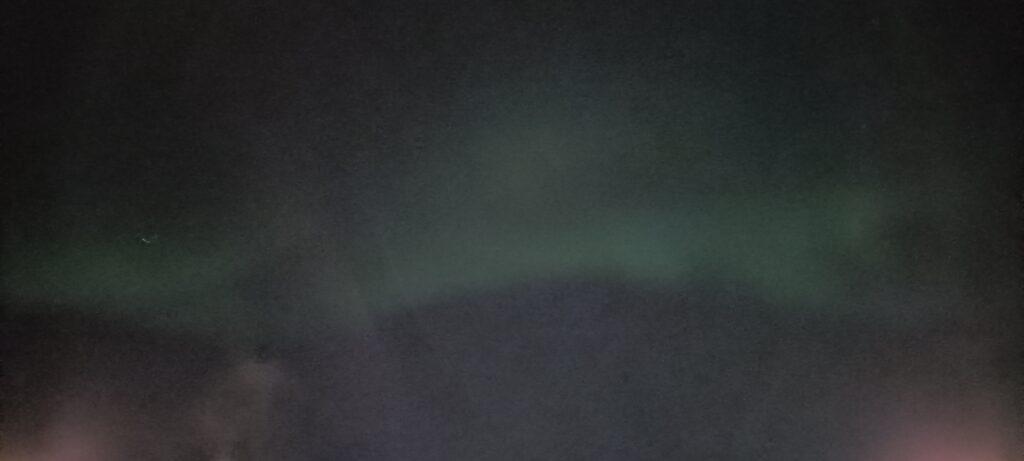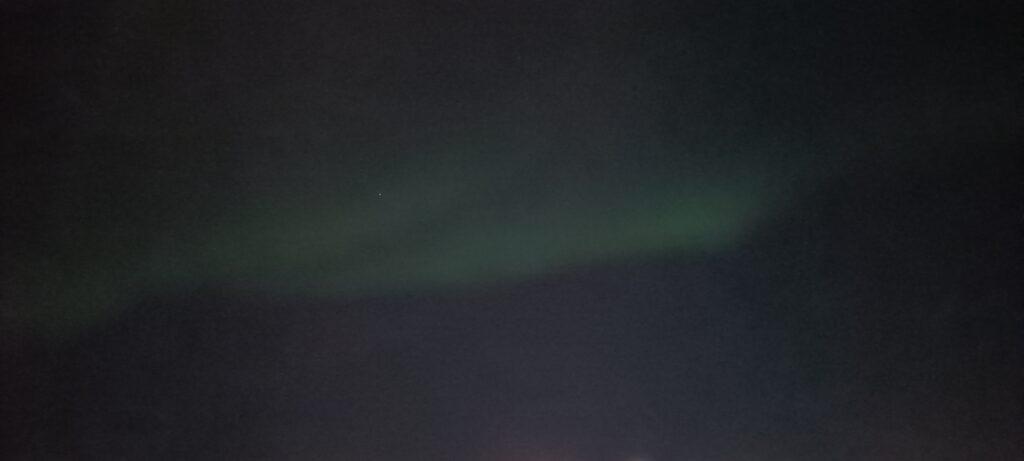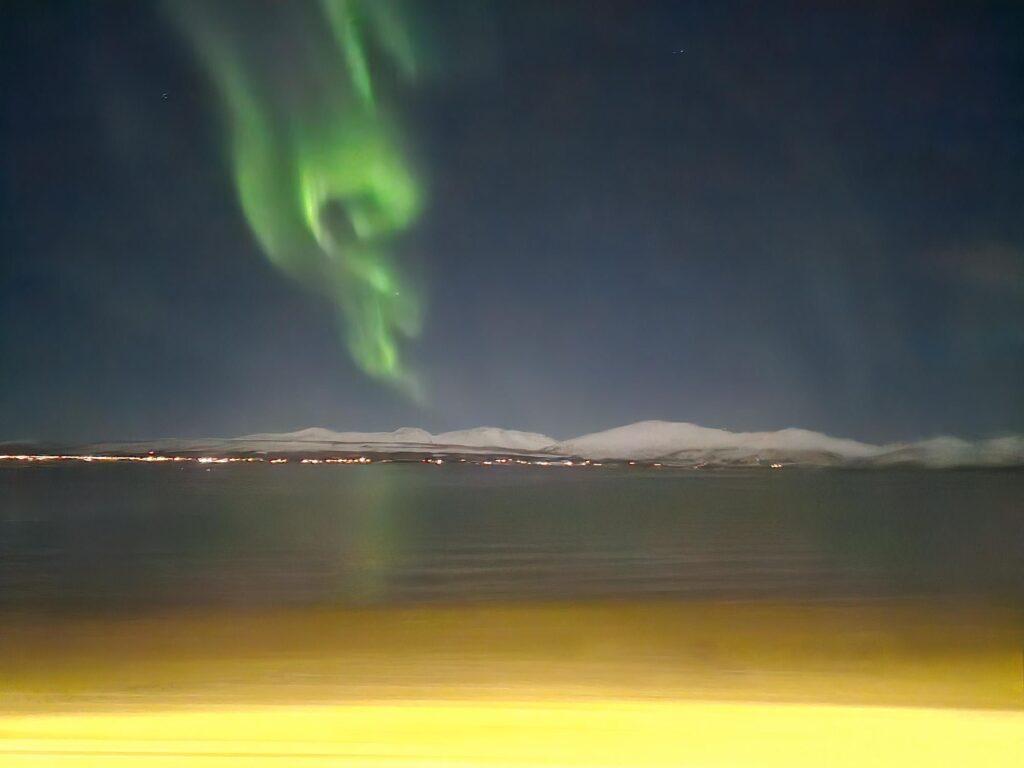 There may be more tomorrow. We are still inside the Arctic Circle.