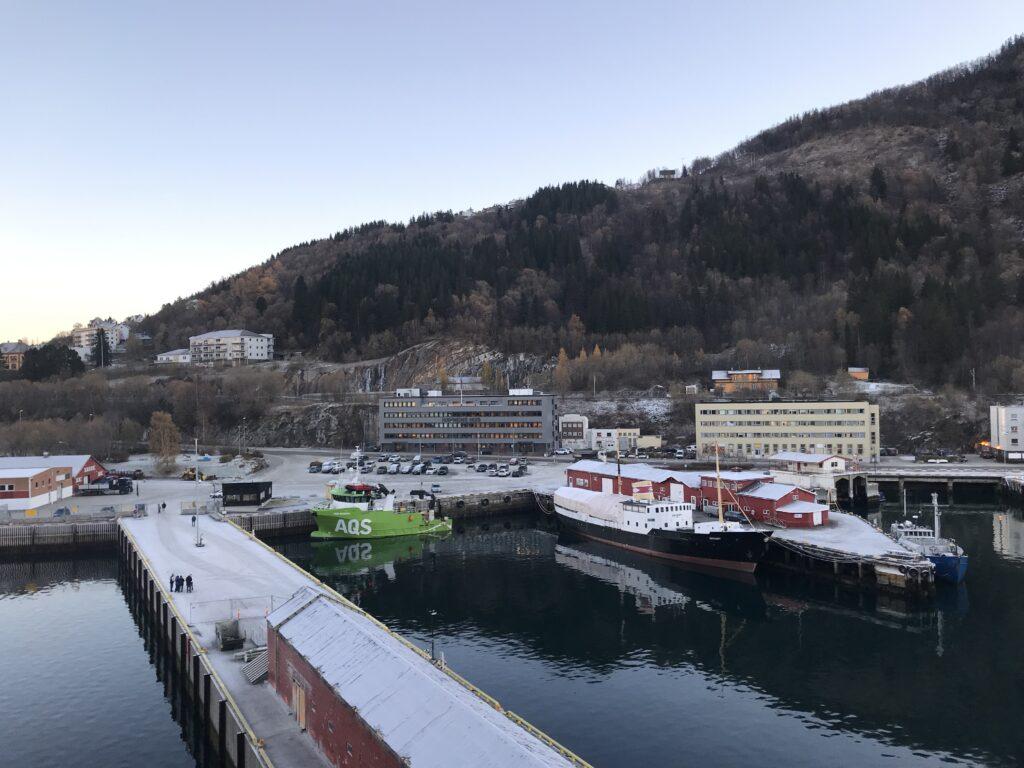 Our visit here didn't start too well. I had booked adapted taxis at all four Norwegian ports back in September and had confirmed the bookings on line a few days before each visit.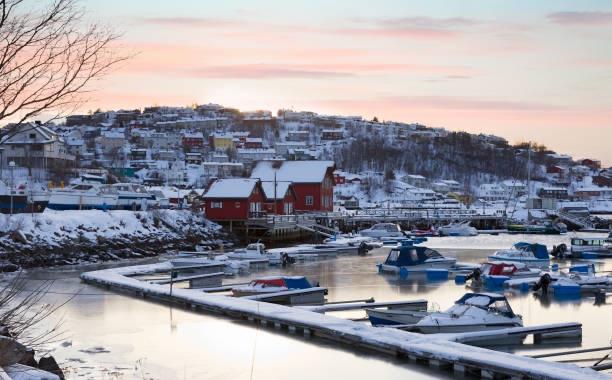 In Narvik on Friday it was very cold (minus 6). Jane was well bundled up and we set off along the pier to the spot where coaches, buses and taxis were assembling. There was no sign of our taxi. After 15 minutes we managed to contact the taxi company to be told that the taxi had gone to the wrong port. Classic.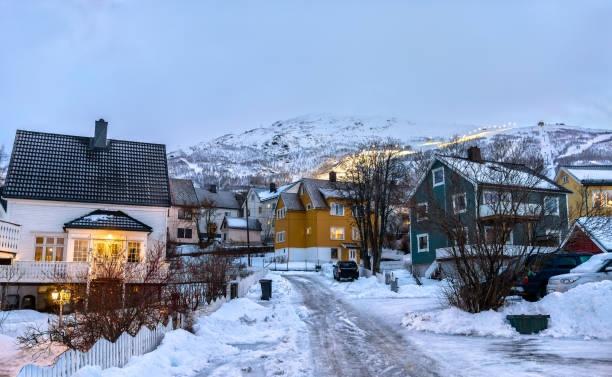 We went back to the ship for a coffee. Jane and Kim decided to stay aboard. The town was up a steep hill and there were no adapted shuttles (in fact no shuttles at all, it would appear) so pushing Jane up the hill was not an option. We always take a manual wheelchair ashore because of the risk to the electric one from cobblestones and a lack of dropped kerbs.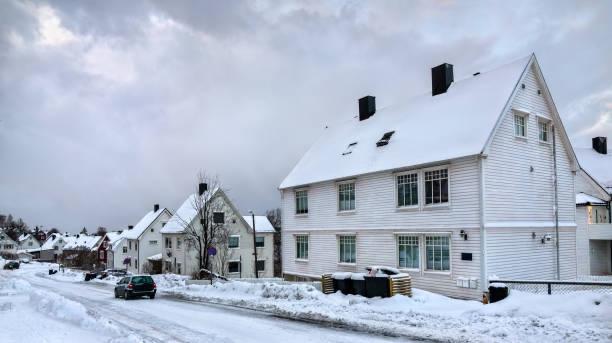 I decided to venture up to the town. It was a long hard climb. By then it was getting dark (3pm!). I bought a few items from my list and had a look at the Museum which was about to close. The walk back to the ship was easy.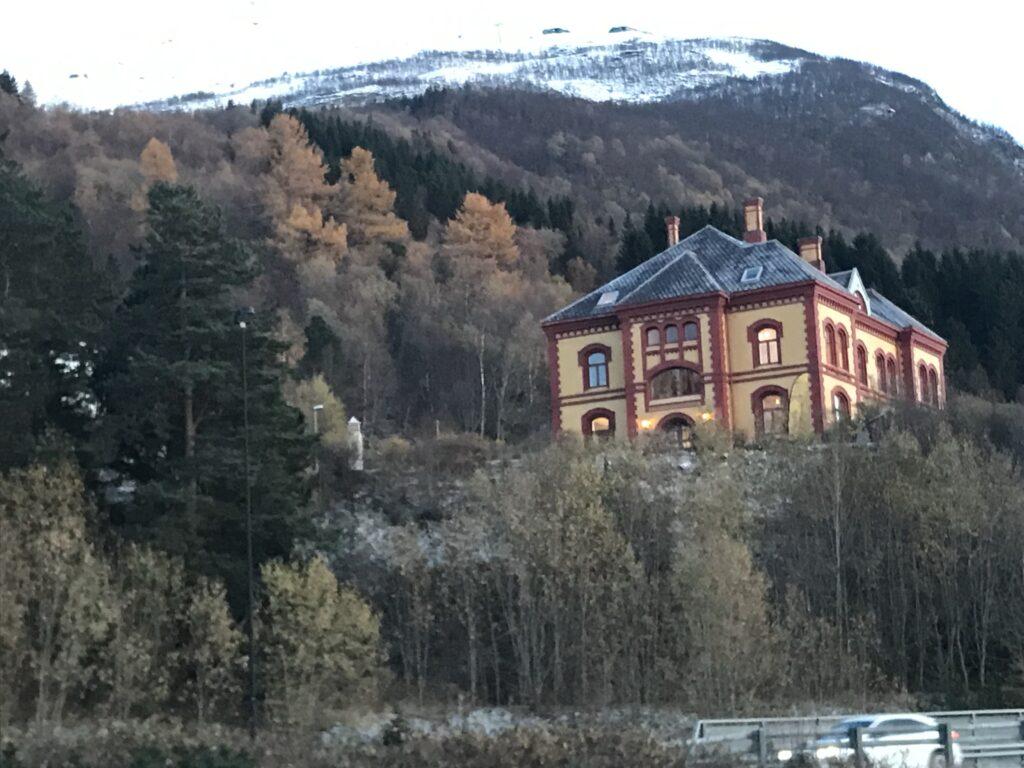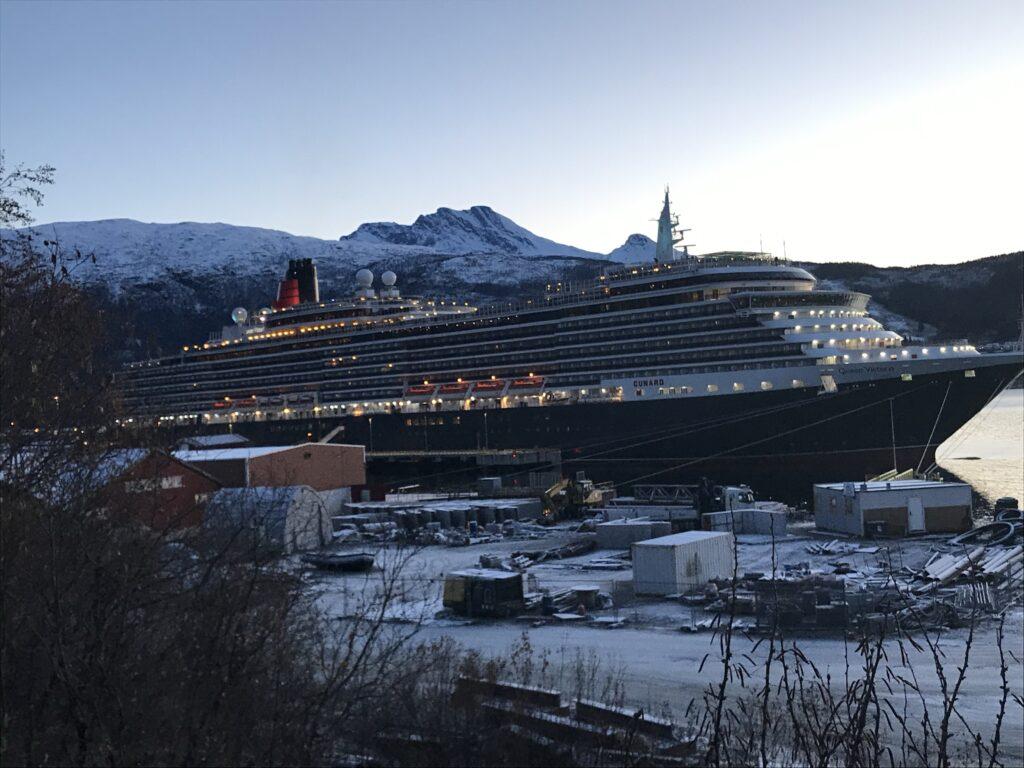 As we were still within the Arctic Circle, the Aurora was still on the agenda. In Tromso and in Narvik, evening tours in coaches to likely viewing sites were very popular. Our dining companions Casey and Nadia missed dinner on both evenings to search for the Aurora.
The Aurora was elusive. We ventured onto the darkened 9 deck after dinner but there was no sign of the Lights and I gather that the 400 or so passengers who went off for the evening in coaches had no joy either.
The last of the coaches arrived back at the ship at 12.30am and we set sail half an hour later.