Master of Queen Victoria
Today, the 5th November 2023, I had the honour, at the invitation of Captain Karl Shepherd, to sound Queen Victoria's whistle from the bridge to indicate 12 noon. The Captain then broadcast his daily message to the passengers and crew.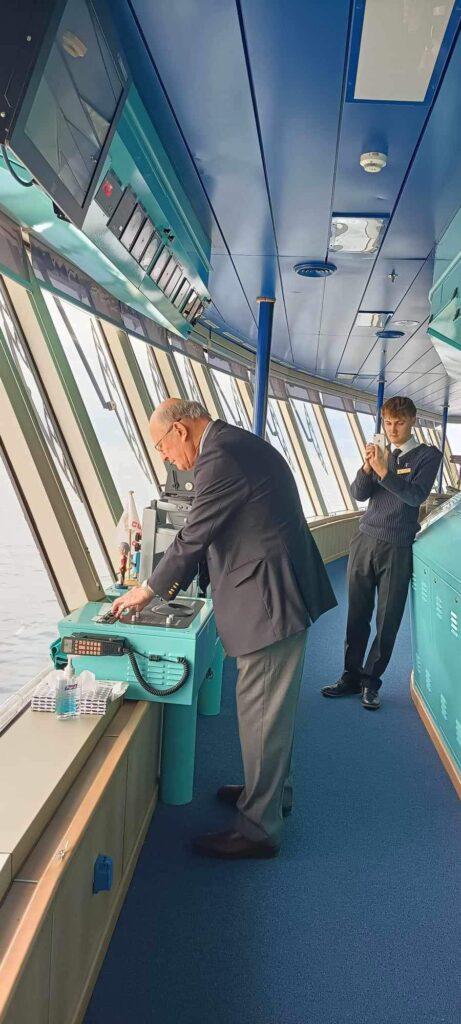 Earlier the Captain had given us a tour and had introduced us to the officers and crew manning the bridge.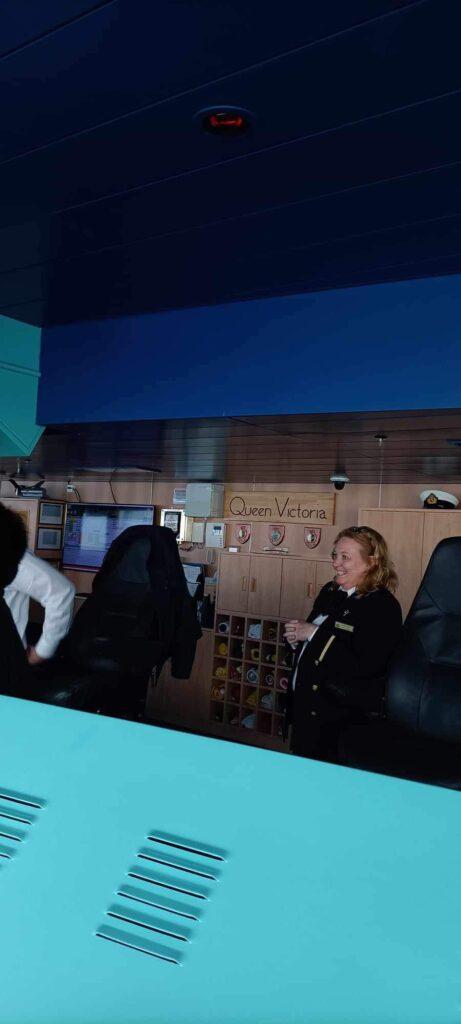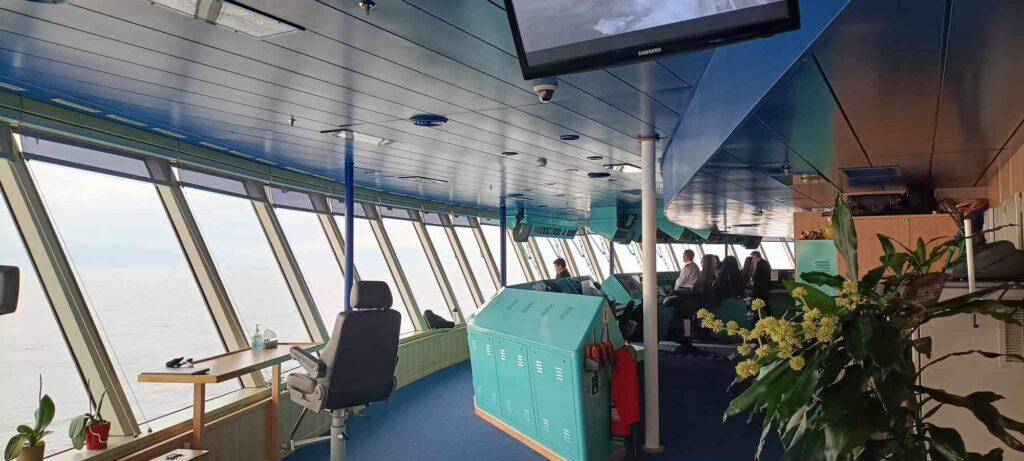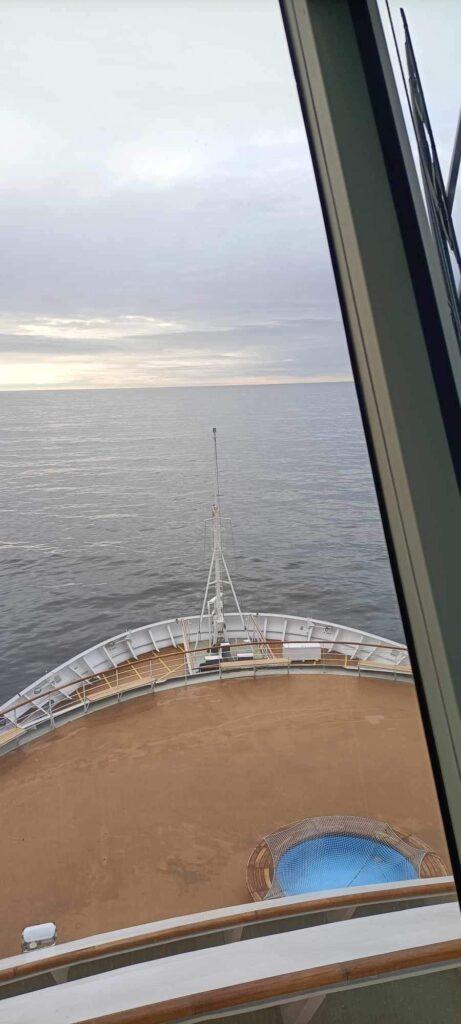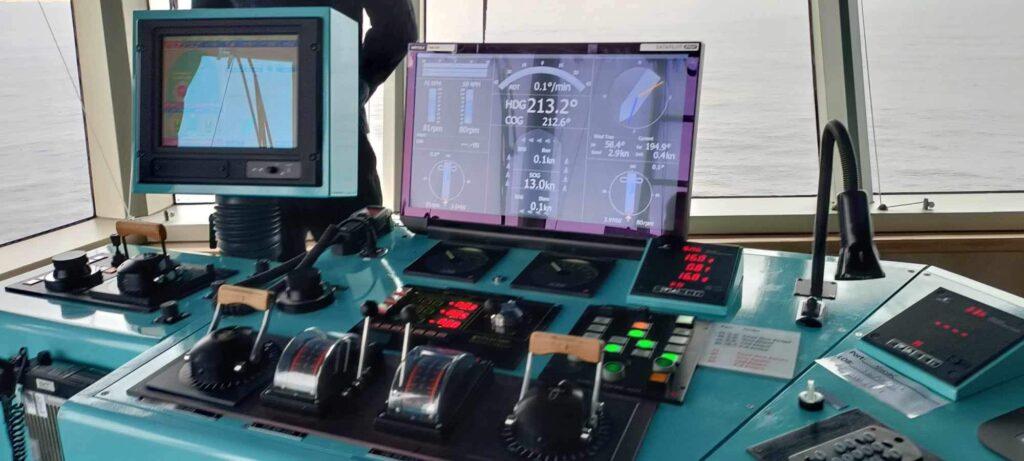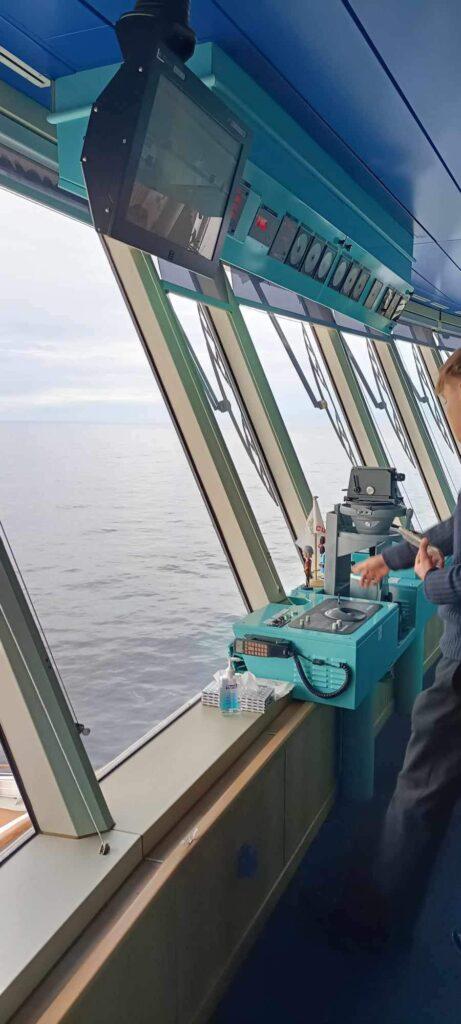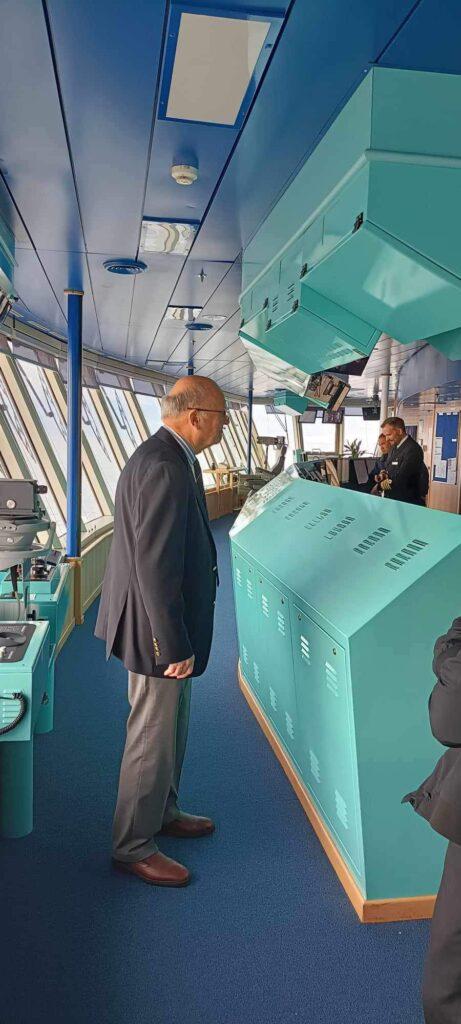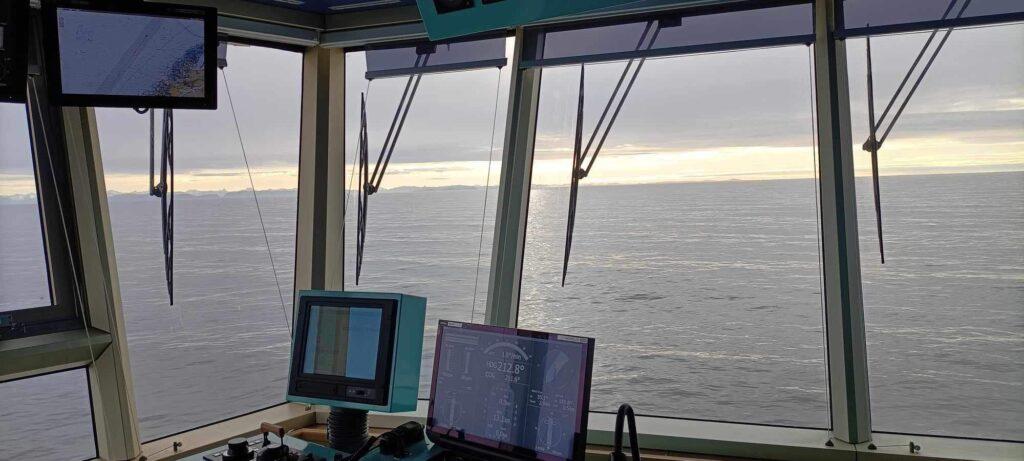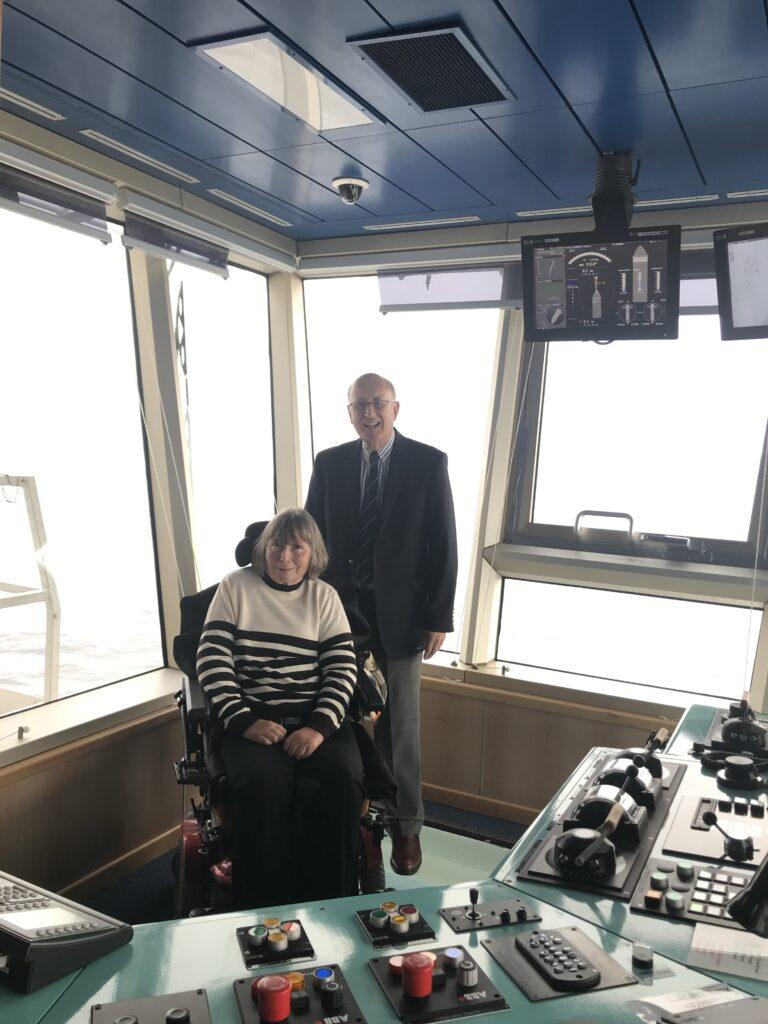 It was a great occasion for me, because I first sailed on a Cunard ship, the Queen Mary, in 1965. For the last 20 years, after our children grew up, Jane and I have been at sea with Cunard for 675 nights and this was our first invitation to the bridge.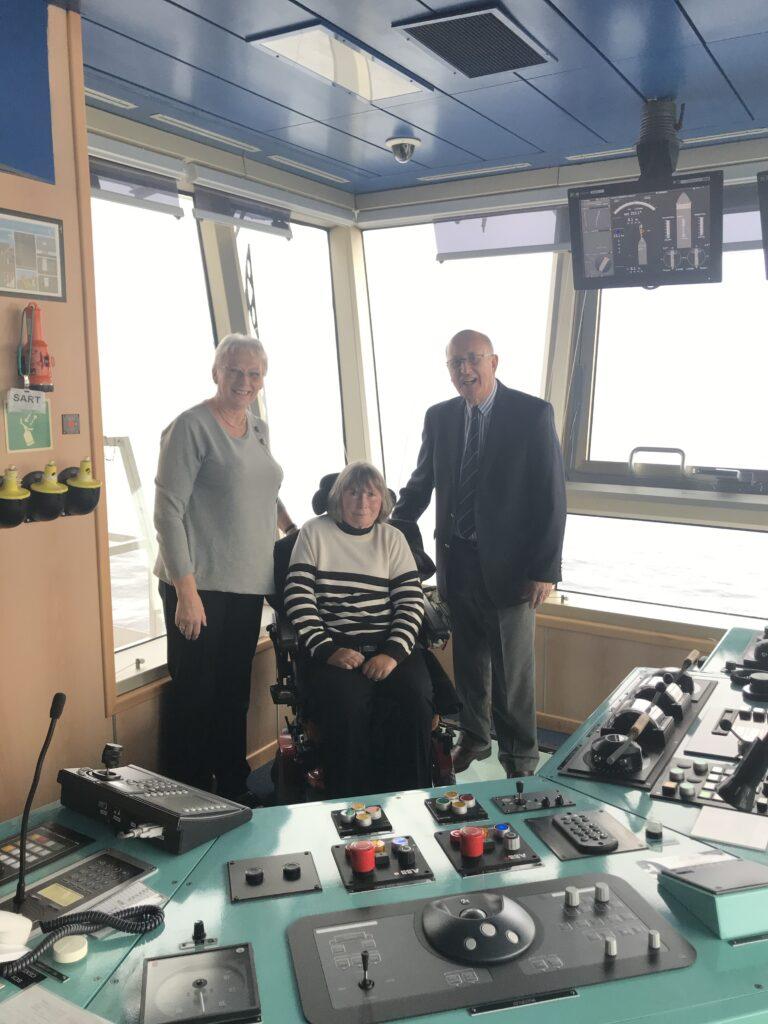 I have to say that I am not the first member of my family to do this. In September of this year, my sister Liz Cracknell was on Queen Victoria for her second Cunard cruise and she was invited to sound the 12 noon whistle. She beat me to it!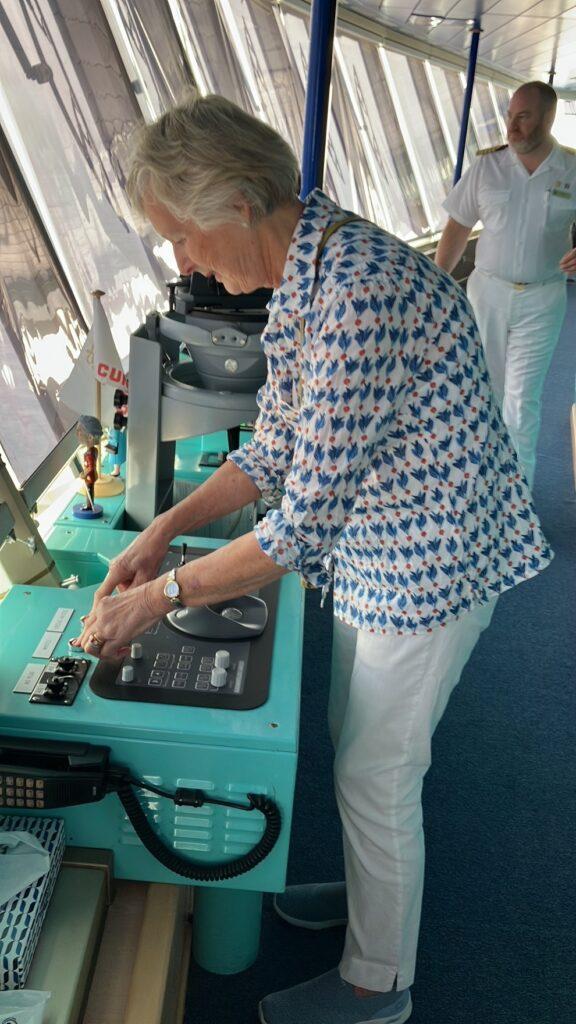 You will appreciate that these occasions have arisen because our father was a Cunard Captain back in the sixties and seventies – Captain George E Smith. He was one of only 3 Captains who were Masters of both the original Queen Elizabeth and Queen Elizabeth 2 (QE2). He was the second ever Captain of QE2. In addition, during his career with Cunard, he was also Captain of Mauretania, Franconia, Saxonia, Ivernia and Carmania.
Captain George E Smith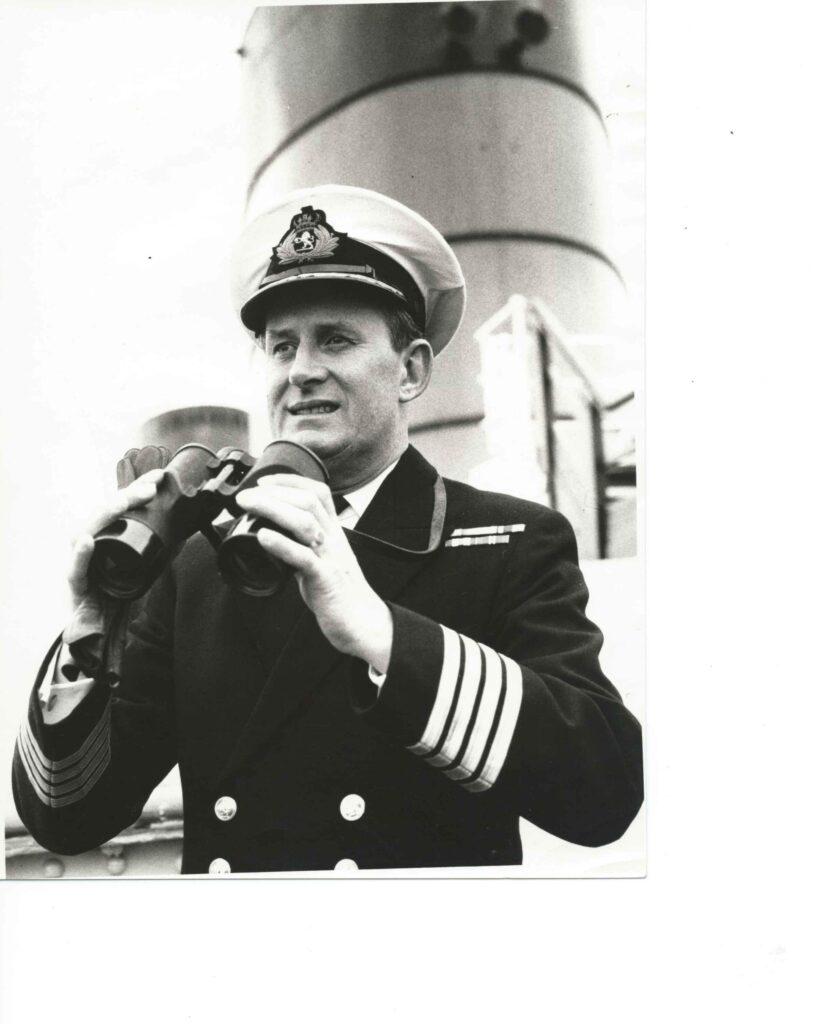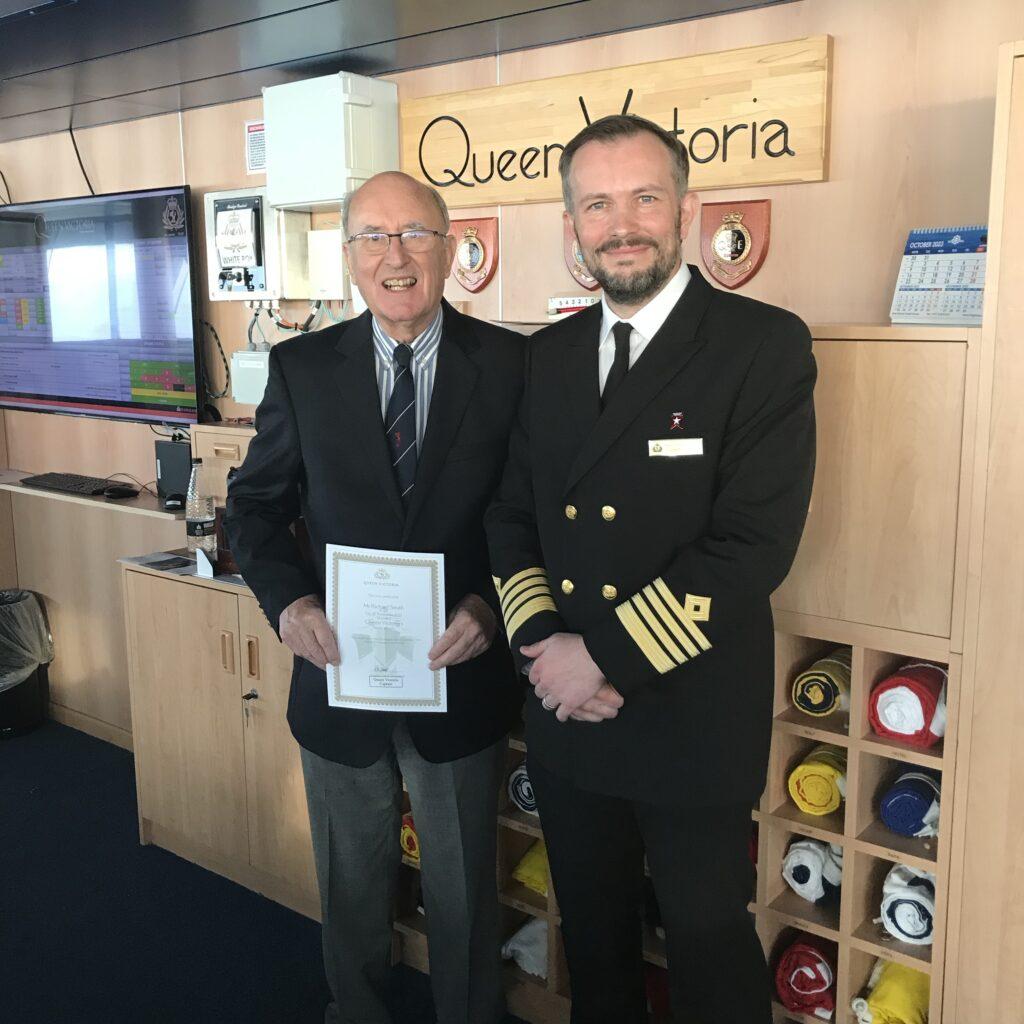 My thanks to the Captain's secretary Crystal for setting up this visit for me, Jane and our companion/carer Kim. Our thanks also to the bridge team and of course to the Master of Queen Victoria, Captain Karl Shepherd our thanks for giving up his valuable time. It was a great pleasure meeting him.