We arrived here just before 8.00am on Monday 6 November. The Captain had said to us the day before that the forecast was for high winds on Monday and that he would have a tug standing by to help with berthing Queen Victoria.
In fact it turned out to be a fairly calm morning, and when I woke up we were alongside, port side on. I guessed that a tug had not been necessary.
When we went ashore we found the adapted vehicle without too much difficulty. Veronica was the driver. Despite her very English sounding name her command of the English language was minimal. But she was smiley and had a plan for the 2 hour tour.
As we drove through the old town, we found a very clean and tidy place with very little traffic.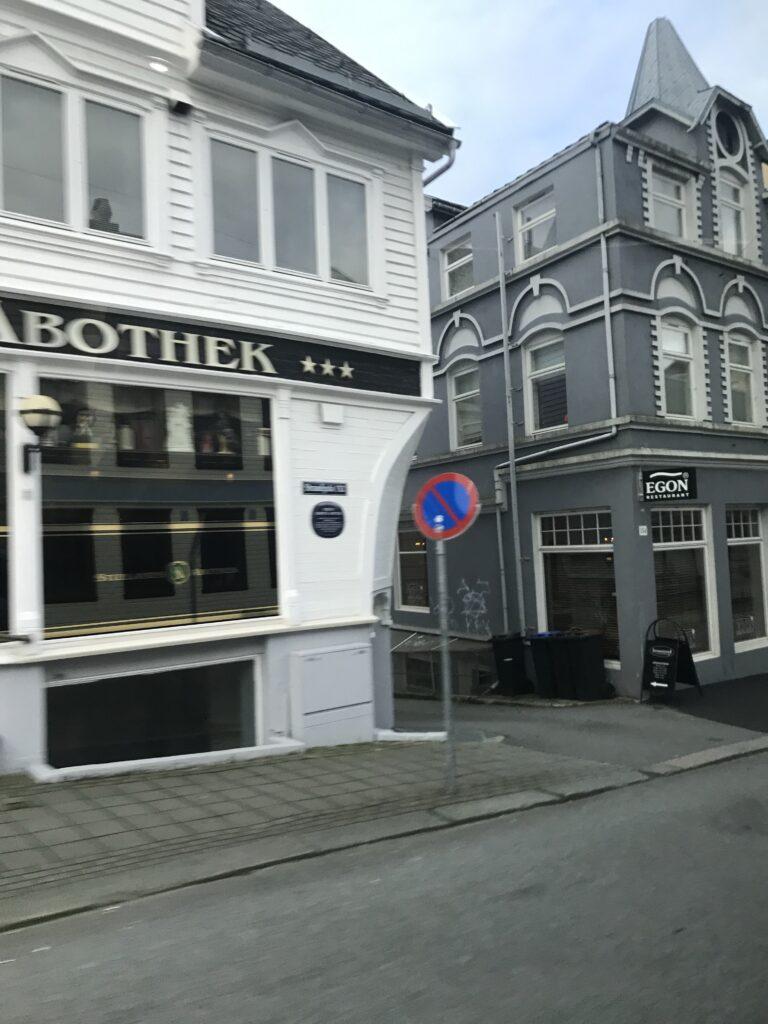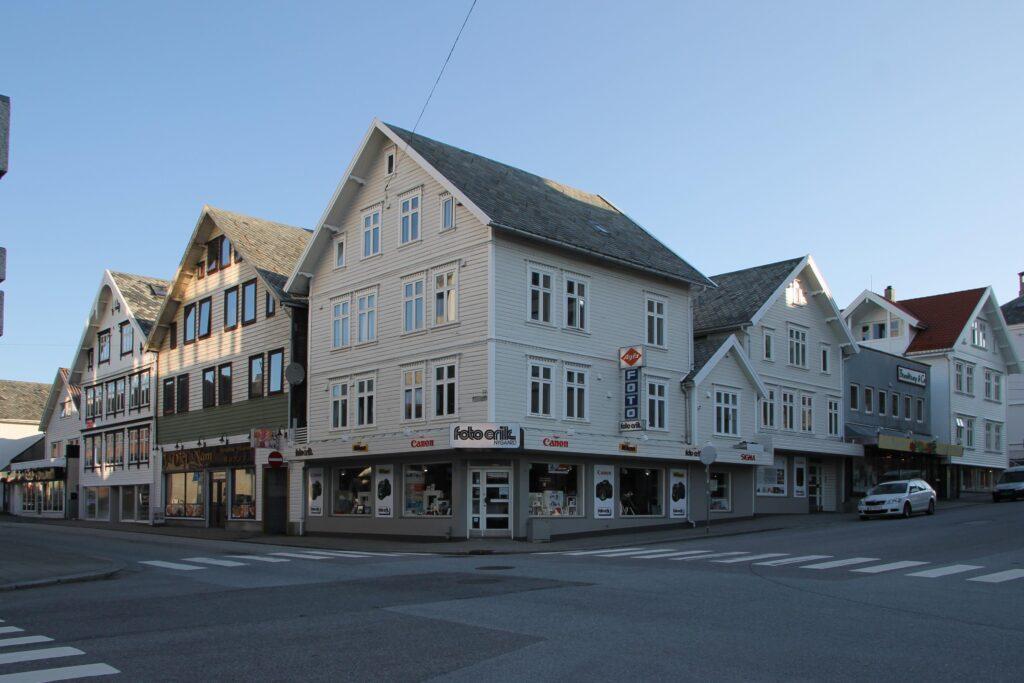 We did get stuck behind a "Noddy" train at one point and as the streets were narrow we had to crawl along behind it. Luckily it was aiming for the same attraction as us – Norway's national monument, Haraldshaugen. It is said to be the site where Harald Hairfair (the first King of Norway) is buried. It was erected in 1872 during the millennium celebrations of Norway's unification into one kingdom.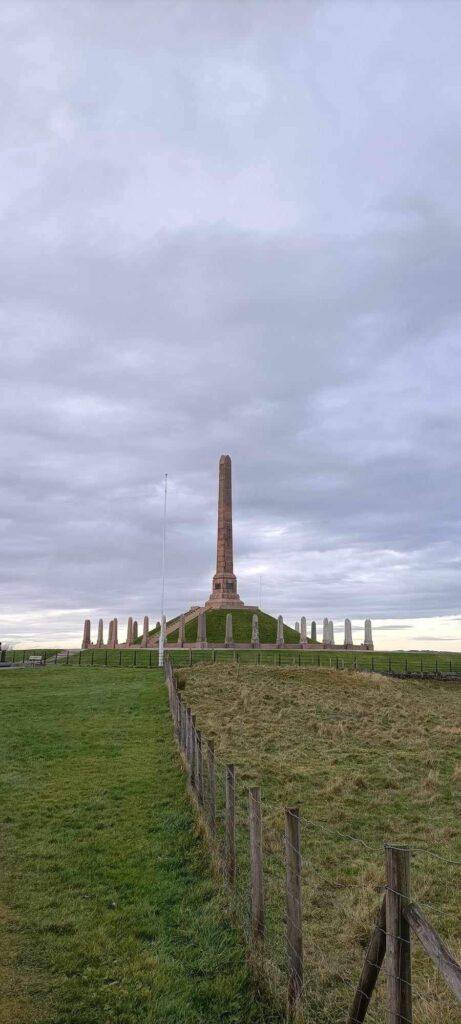 The areas around Haugesund were considered by the Vikings to be lands of power. At the time the King lived 5 miles away, in Avaldsnes, known as the homeland of the Vikings.
Veronica then suggested that she drove us up the nearby "mountains" (her word, we would have called them hills). We took a winding road/track through woods and lakes.
The views were fantastic.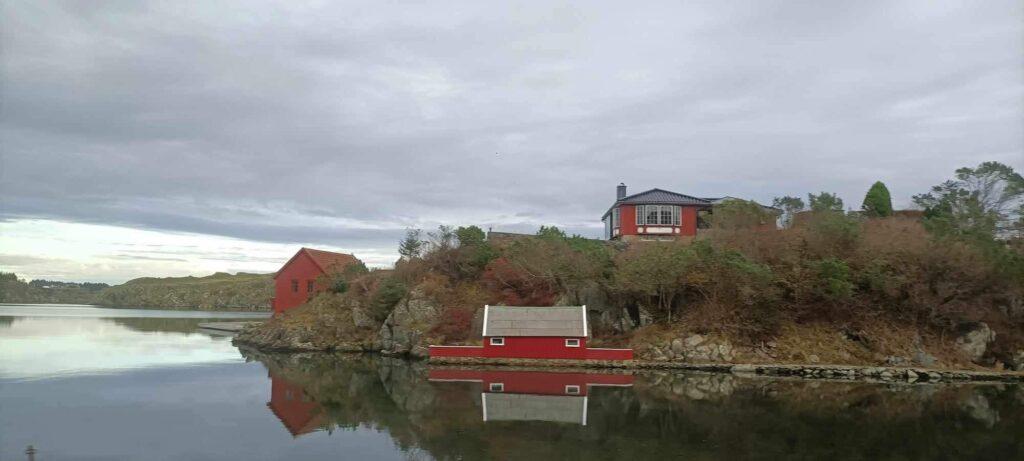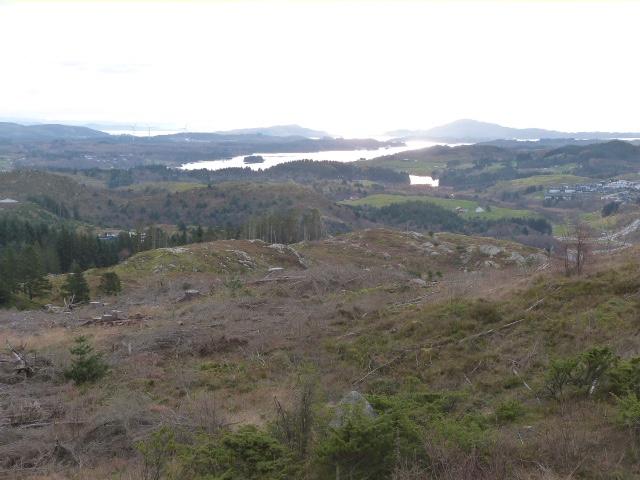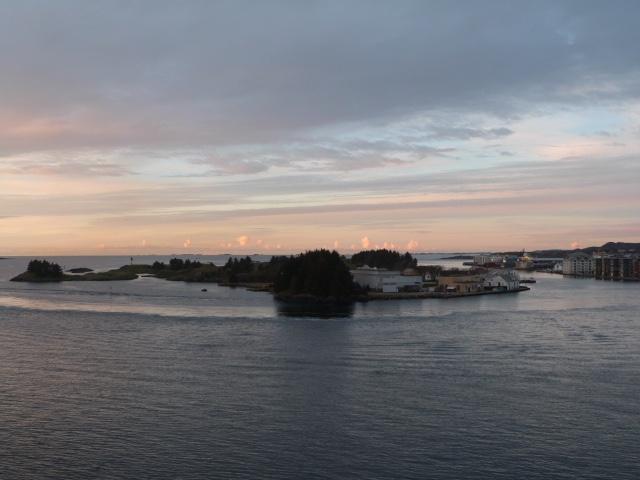 And inevitably there was our home in the distance.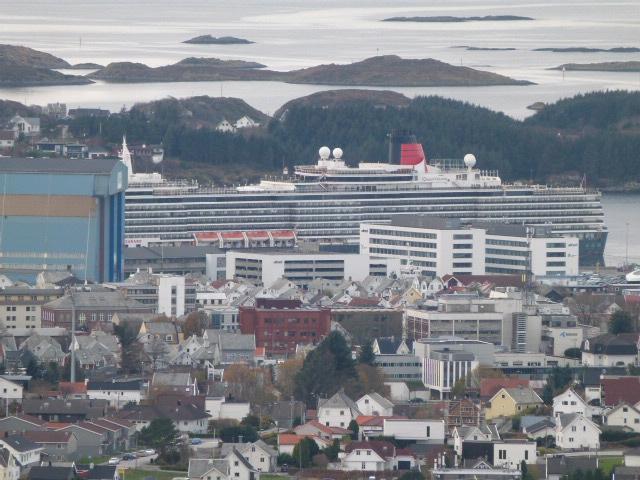 Veronica then drove us to a small village, Visnes, once home to a prosperous copper mine. It was one of the most active mines in Norway and one of the biggest in Europe.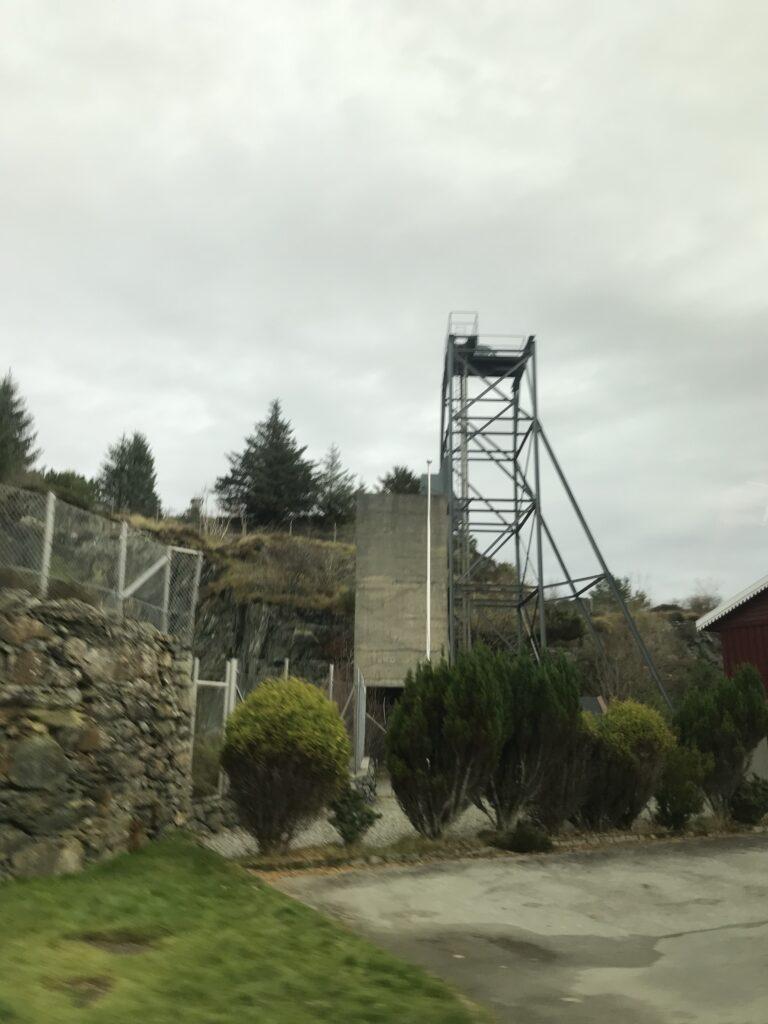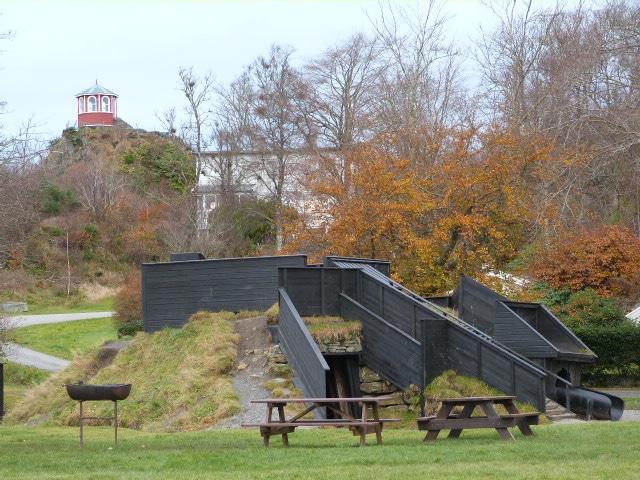 Visnes is said to have supplied the copper used to make New York's Statue of Liberty and a small version sits in the water in the village.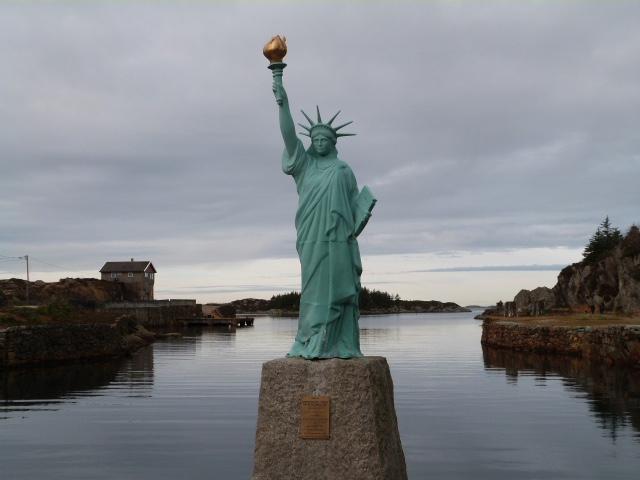 A more dubious claim relates to Norma Jean Mortenson, otherwise Marilyn Monroe. Haugesund claims that her father emigrated from the town to the US, where she was born, but there are doubts that the man was actually her father. But a statue of her sits in the town!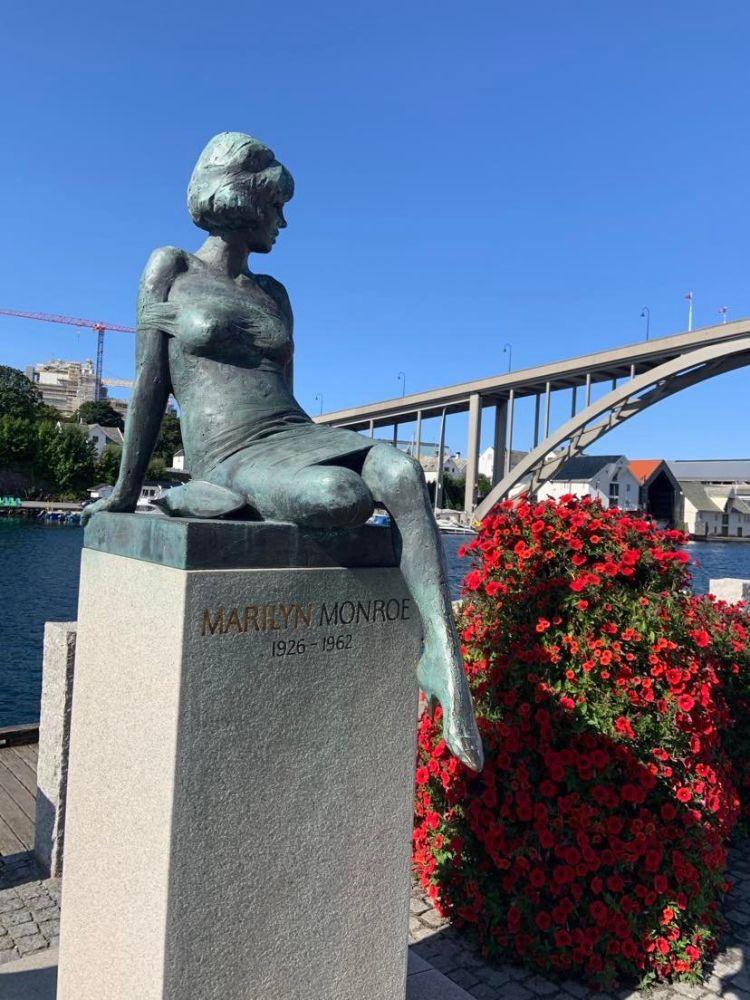 Finally we were taken to Avaldsnes and to the ancient church which was surrounded by graves and headstones.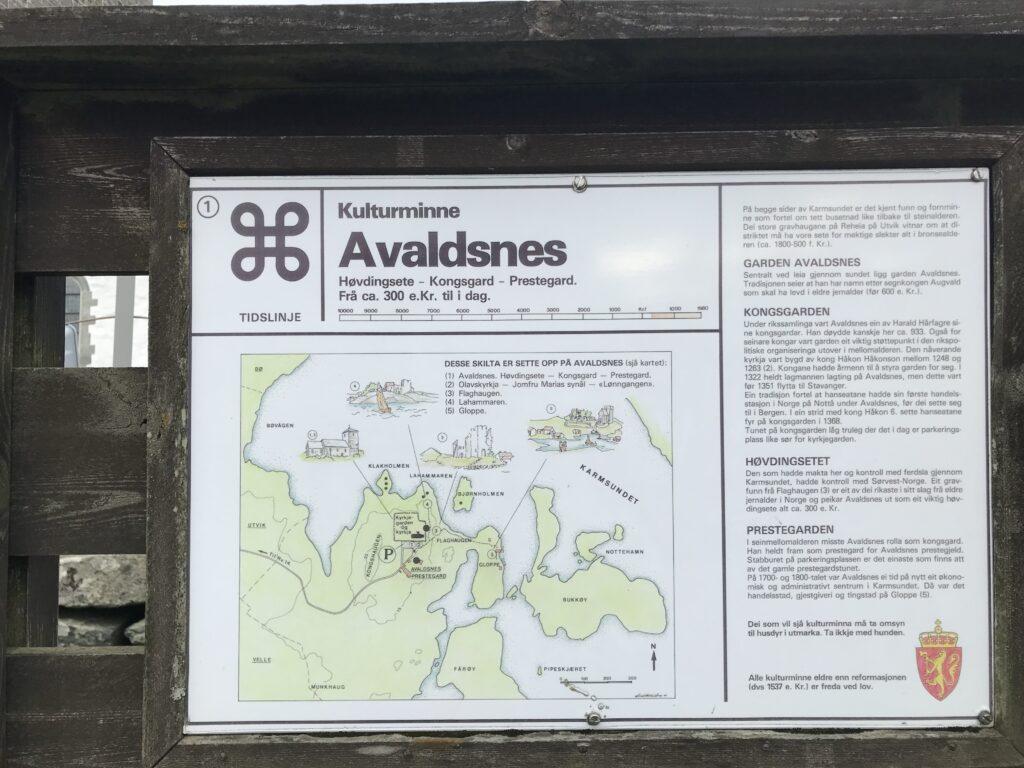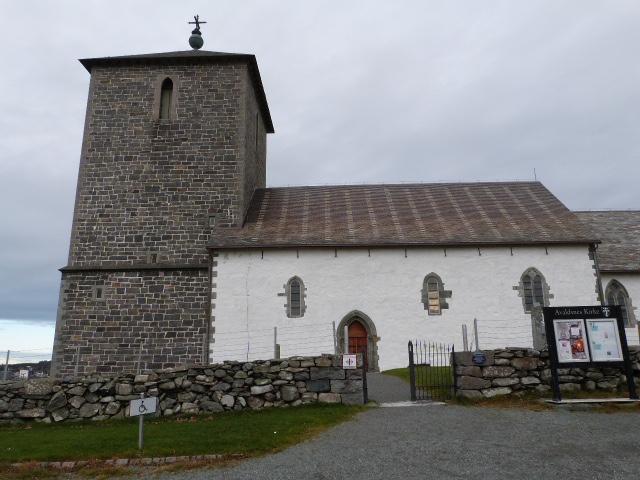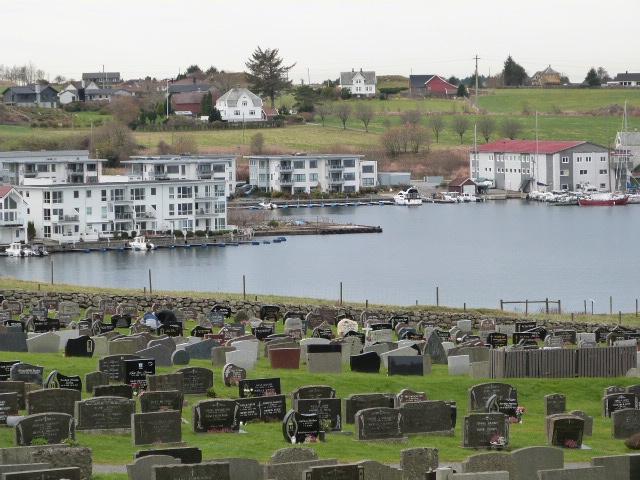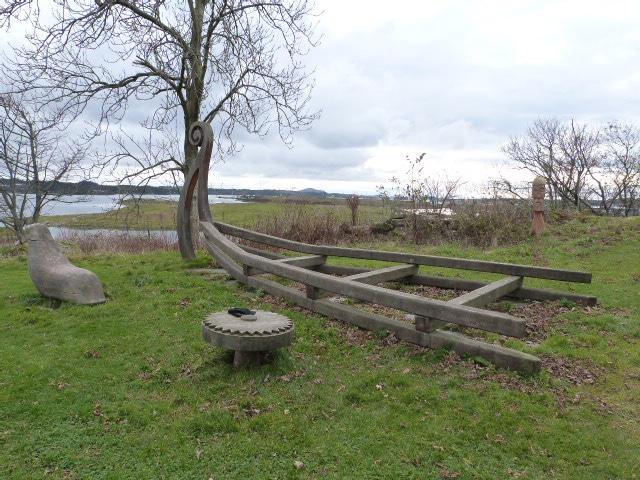 And then it was back to the ship for one more day at sea before our arrival in Southampton.