We had all enjoyed the first week. It was unusual for us to visit only one port but the tour on the second day in Lisbon was exceptional. Those who frequent Queen Mary 2 and her transatlantic voyages are, of course, used to spending 6 or 7 days at sea visiting no ports at all.
Jane, Kim and I love sea days. There are always plenty of things to do. After a leisurely breakfast the Wordle, Sudoku, crosswords and books come out and then it's time for coffee. The Commodore Club on 9 deck is the favourite for us these days.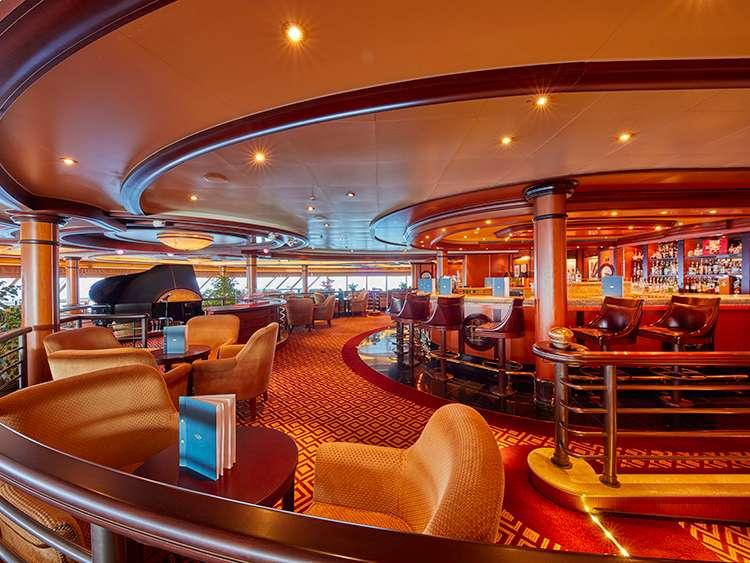 It has fabulous views looking forward and because it is high up on deck 10 in the forward part of the ship new passengers find it difficult to locate. That keeps it peaceful and relaxed. Some never find it!
Thursday evening was our last dinner before our table companions departed.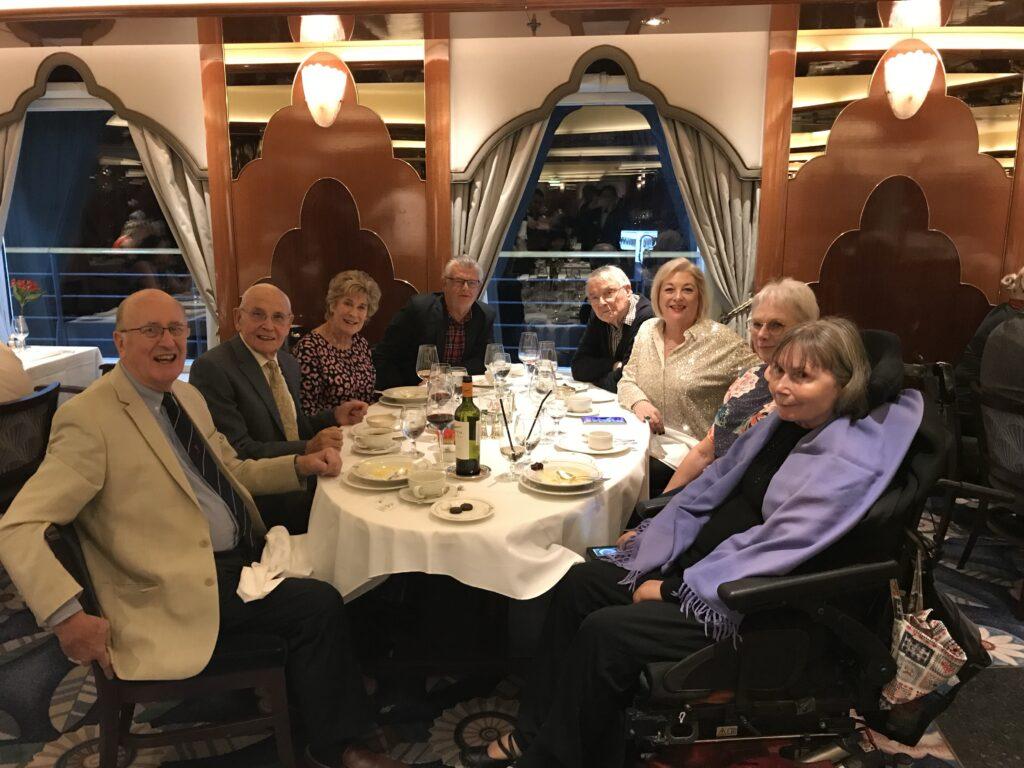 And the next day, Friday 27 October, the vast majority of passengers departed and about 100 of us doing the back to back adventure remained. Some went into Southampton, shopping, but we stayed on the ship. By lunchtime the new contingent had started to board for the Norway cruise and the excitement began to build up again.