We were due to leave at about 5.00pm. All were meant to be aboard at 4.30. The gang were ready to remove the gangway but it was clear that someone was missing. He (or was it a she) suddenly appeared round the corner of the port. On realising that he was late he quickened his pace.
Once he was aboard we presumed that we would leave. But no. Perhaps there were others who had not realised we were due to leave earlier than usual. 5.00 instead of 6.00pm.
After more delay the Captain announced that the wind was the problem. Everyone was on board. The gusts were so severe that attempts to leave the berth would make the procedure very dangerous.
No further announcements were made. When we went to bed we were still on the berth and when I awoke at 6.00am today we were still there. But at 7.00am it was light and less windy and soon we were on our way.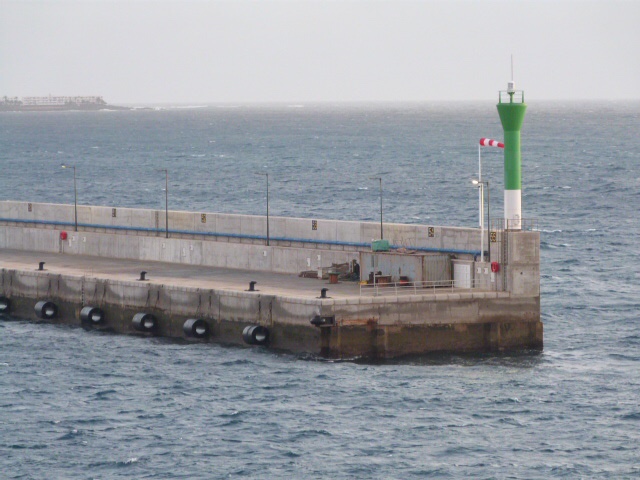 We have lost 14 hours so whether that means we will miss the visit to Lisbon where we were due to be tomorrow, Wednesday we do not know. We will no doubt be told the revised plan shortly.