I know many of you have been here, but this is our first visit. It is an extraordinary place.
Santorini was once a single island. It suffered two massive volcanic eruptions around 1650 BC, which created a number of smaller islands and a caldera – a volcanic crater – and it is that crater or bay where Queen Elizabeth is sitting today. She is not at anchor because the bay is too deep, and we are kept in position by the ships engines. The cliffs are very steep and form the sides of the volcanic crater. They are some 300m high and the towns and villages sit on top.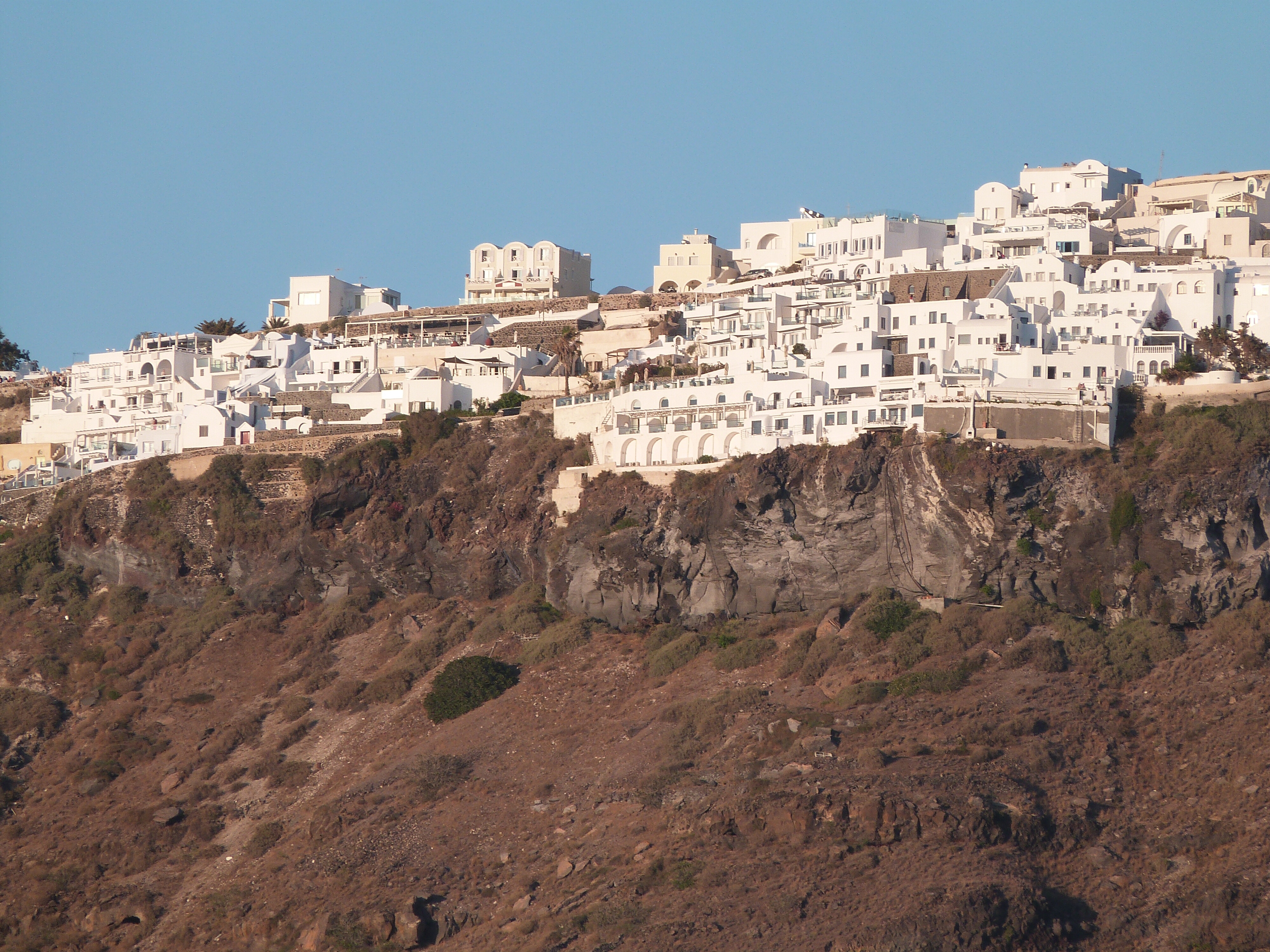 Usually, when an island has no dock, ships use their own tenders to get their people ashore, but on Santorini they operate their own shuttle boat system. Presumably it is a way of supplementing the island's income.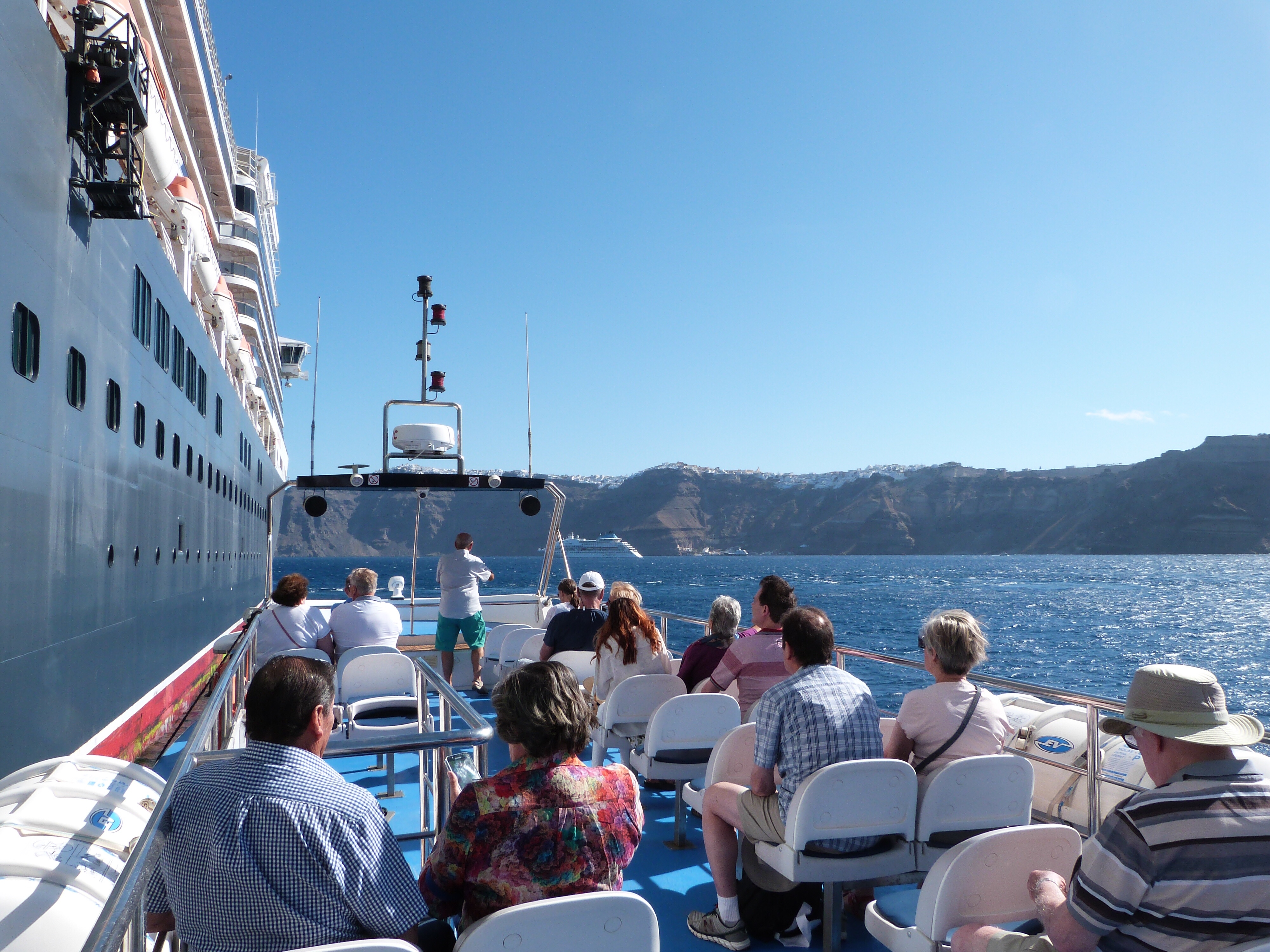 Jane was not able to go ashore, so Kim stayed with her in the morning and I went ashore. I came back at lunchtime and Kim then explored the island.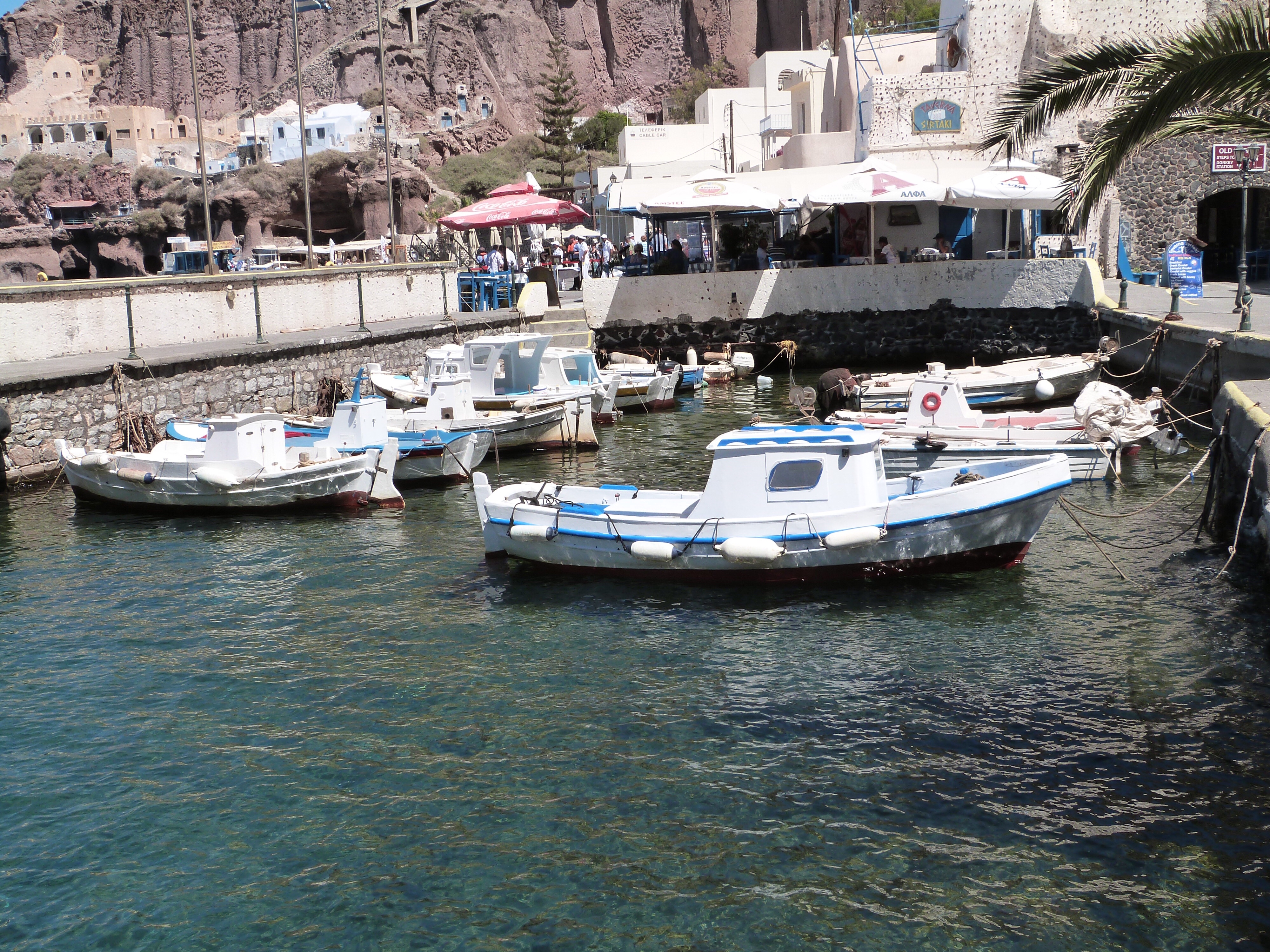 To get to the top there are 3 alternatives. Cable car or donkey or a zigzag path (allegedly covered in donkey muck). Everyone appeared to take the cable car going up, but I did meet one couple on the ferry back who took the path for the journey down. They were exhausted and the wife had slipped on the dung and bruised her bottom (she said). Be warned next time you are here!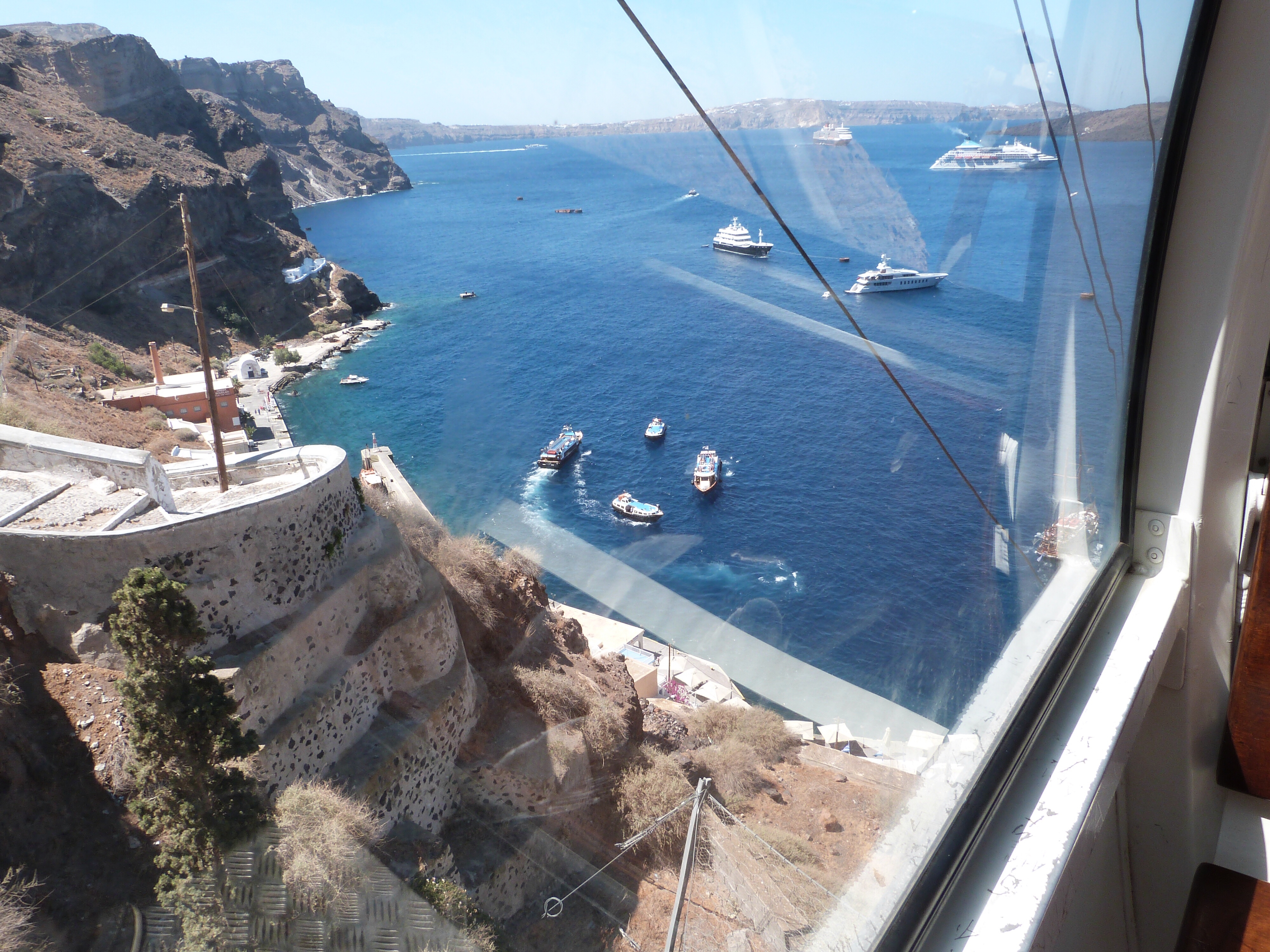 The town of Fira is pretty, with masses of narrow streets winding through it.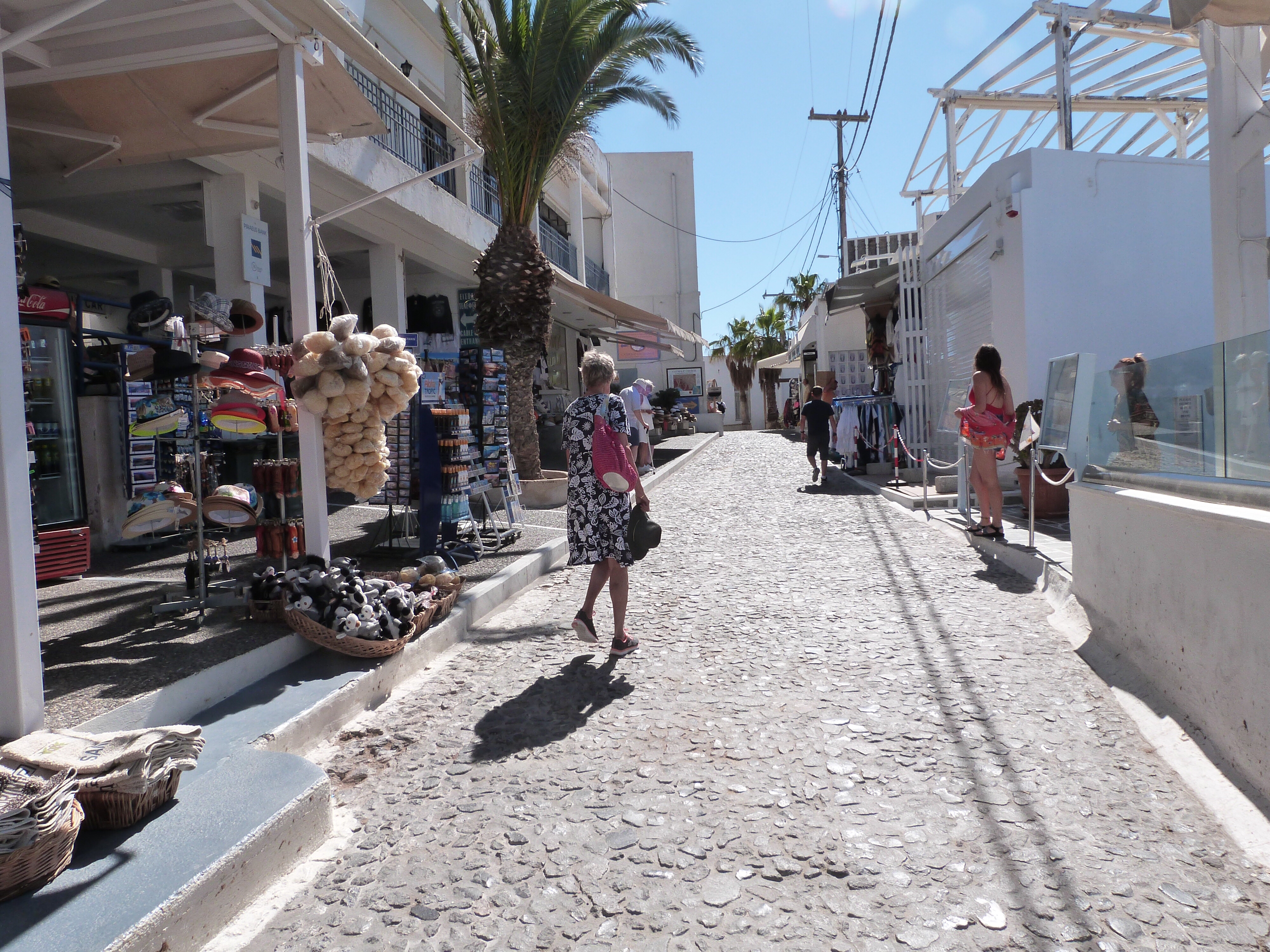 There are a multitude of shops, bars and restaurants. The shops in the main carry the usual tourist tat, but there were some smart boutiques and expensive jewellery and watch shops. When I arrived the donkeys were passing, before starting their day, carrying fat tourists up the hilly path.