It was a shame that we couldn't get Jane right up to the top of the Acropolis. Visiting the Parthenon had been on her bucket list since she was a child, but thankfully she was happy that we had managed to get as close as we did.
To make amends, Stavros took us to the King's Palace just in time for the Changing of the Guard. Two guards being replaced by two more happens every hour. There were just a few tourists there when we arrived, and within seconds the two new guards and the officer in charge were marching down the pavement towards us. I have a short video which I will try to download to the blog but in the meantime here are a number of images. Their high stepping march is somewhat different to the Changing of the Guard at Buckingham Palace, said Alice.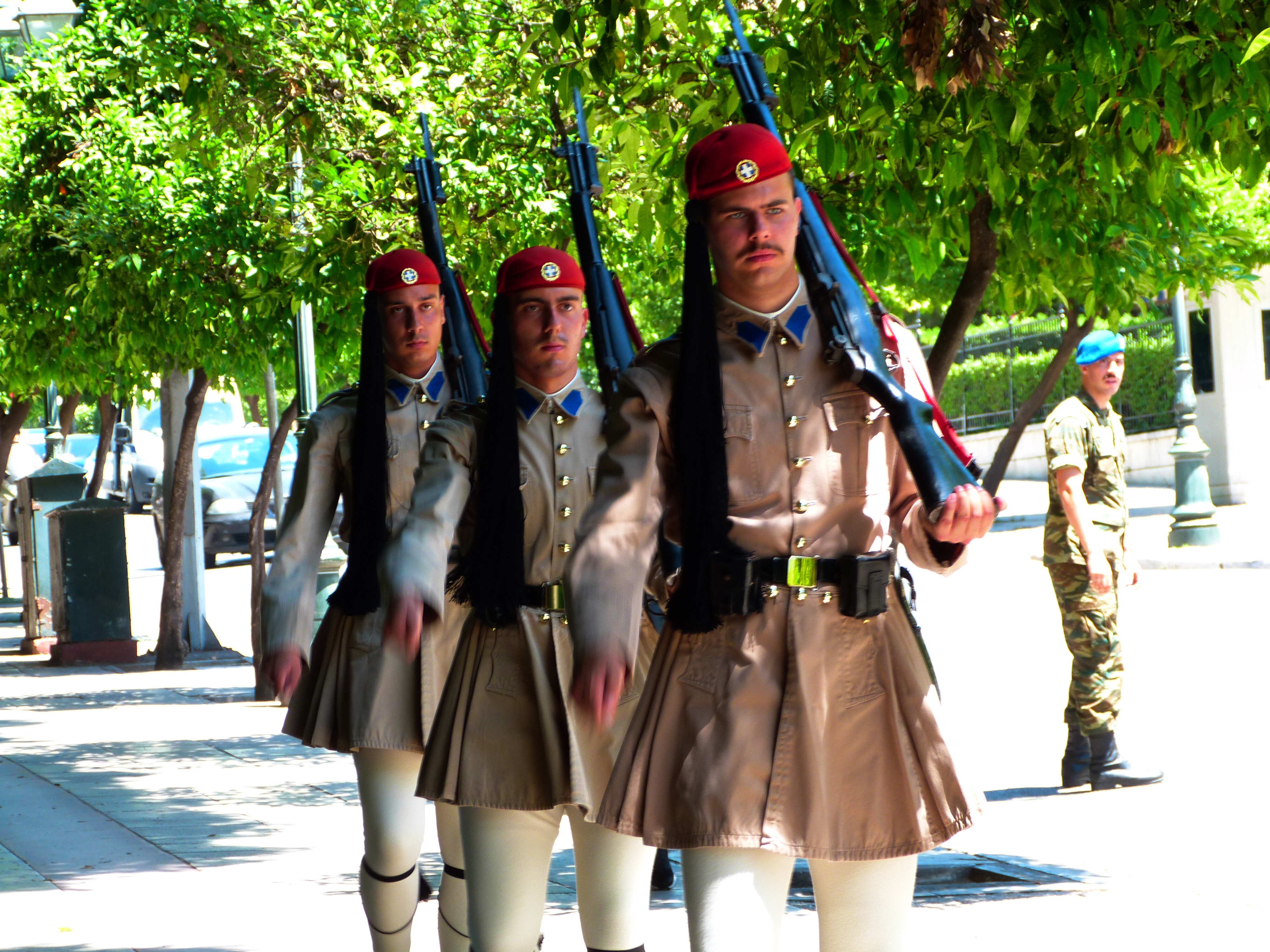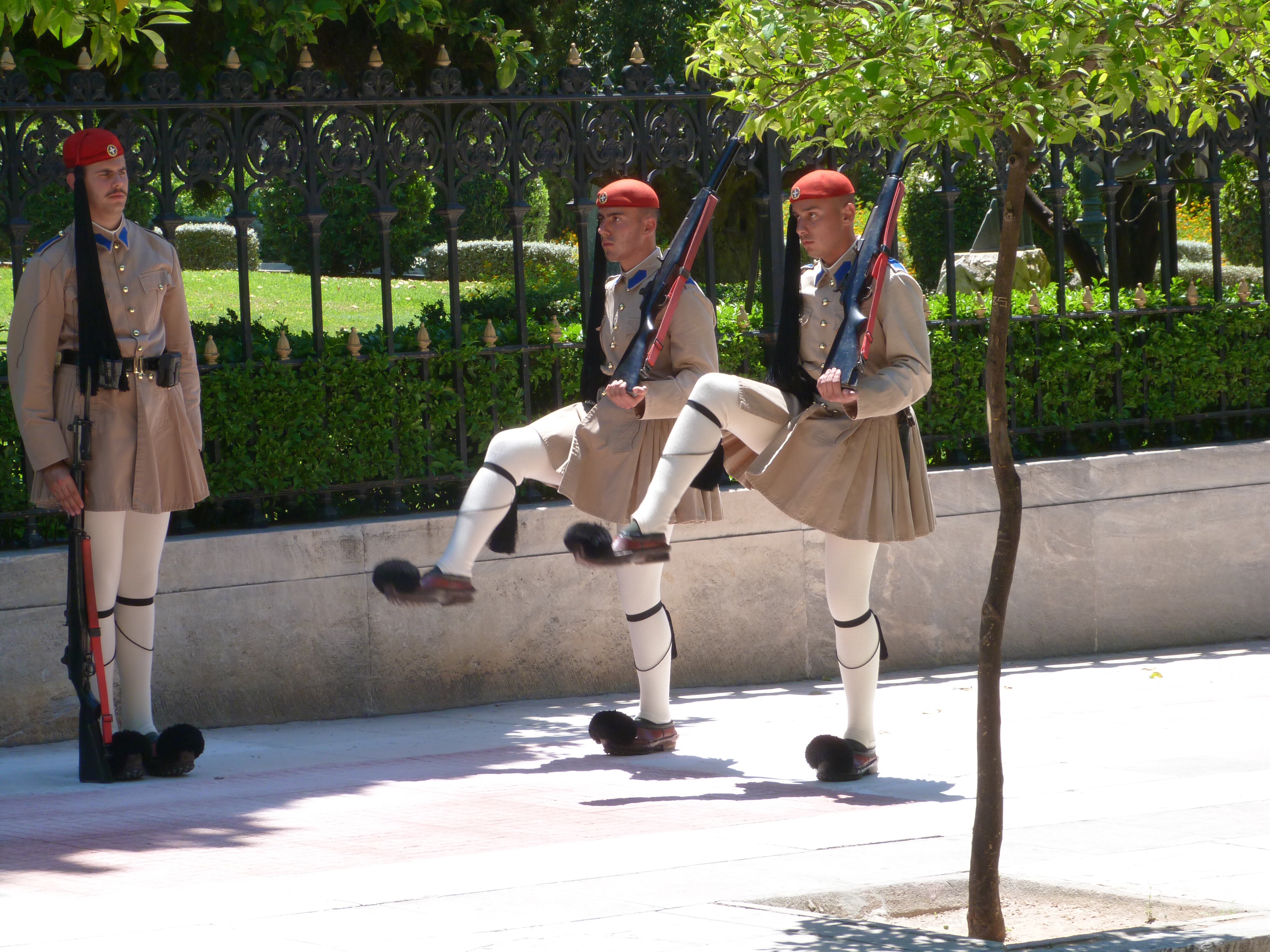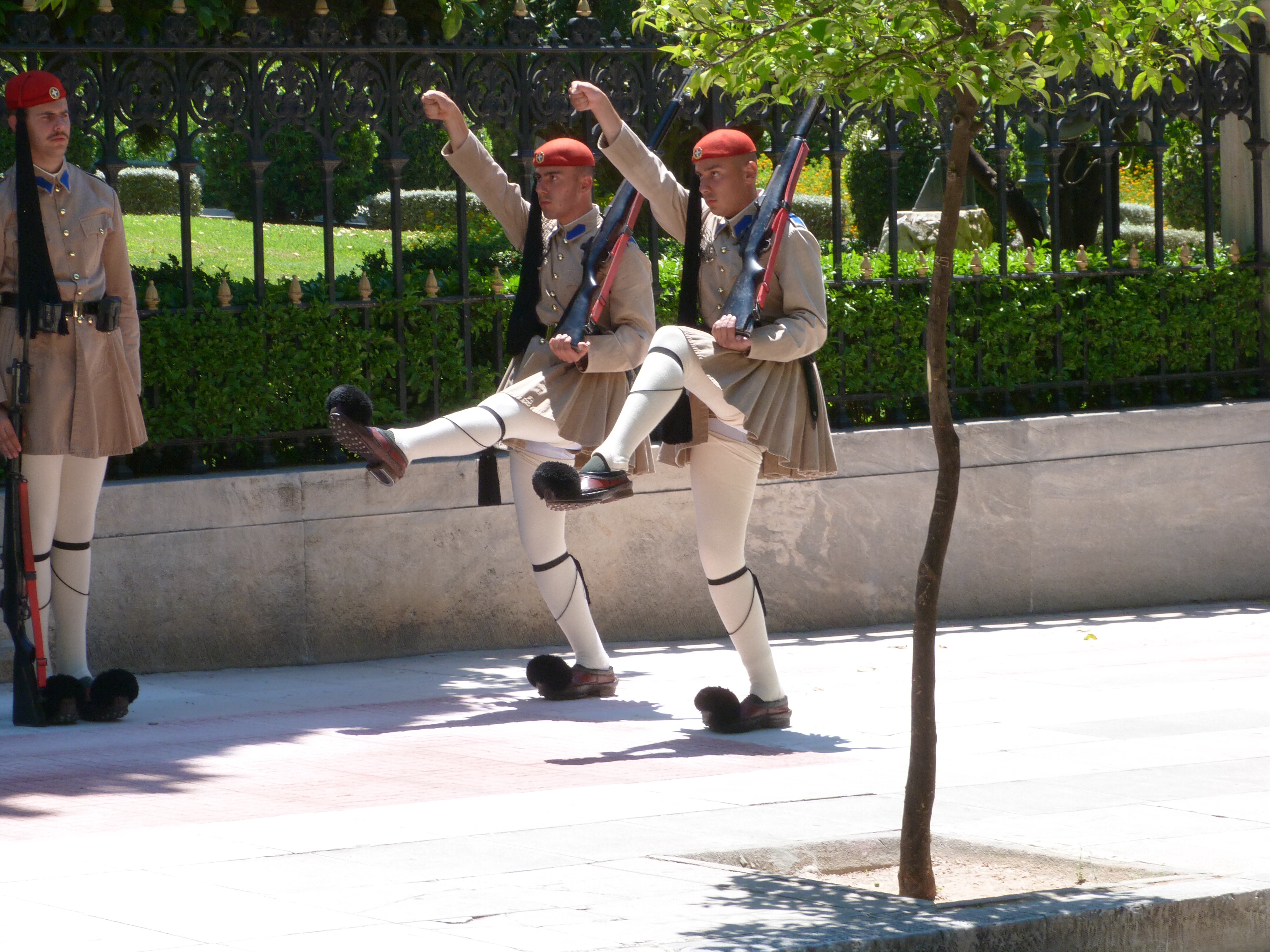 From the King's Palace we drove to the old part of the city and spent the next 90 minutes exploring the pretty narrow streets and the shops, bars and restaurants.
We also saw the site of the first Olympic Games. Then it was back to the ship.