I missed the docking. I awoke at 5.00am to find that we had arrived and that QE was tied up at the berth. I went back to sleep.
We left the ship after breakfast hoping to find an adapted taxi. Cunard had not been able to locate one, but I had the feeling that we would be able to find one in the dock area. I was wrong. There was a long line of standard yellow taxis and a taxi master. He was big. Very big. You remember Geoff Capes? Well he was his size. He could have pulled the ship out of Piraeus Harbour had he been asked. He explained that he would be able to pick up Jane and deposit her in the front seat of a regular taxi.
We agreed a price for 4 hours and the taxi master picked up Jane and placed her carefully in the front seat. We were off to the Acropolis with Stavros the driver. He drove his battered taxi fast and well. He knew every short cut and we soon passed the new (2009) Acropolis Museum. The difficult part of the journey starts there with tourist buses, coaches, taxis and private cars all converging on the narrow streets leading to the Acropolis.
But Stavros was born and bred there and wasn't to be defeated by a few large coaches. More side roads, more overtaking, more cutting in and cutting up and we were there. But there were hoards of people wherever we looked and massive queues. Stavros explained that they were queuing for tickets for the elevator to get up to the Parthenon. He could tell that I wasn't the sort who would queue for 45-60 minutes in the hot sun. He disappeared and 5 minutes later he thrust three €20 tickets in my hand.
We managed to get Jane into the folding wheelchair and set off for the elevator but on arrival at the entrance we were told that the ramp was broken and that there was no way that the wheelchair could get into the elevator. Typical. So it was back to the ticket office, with me pushing in at the front of the queue to recover the €60. Again typical, Jane says.
Stavros realised we wanted some photos and drove to another carpark with a flat roofed building. A large sign on its side said WC. He pointed at it. I pointed at my camera. Some mistake here?
He led Kim and me to some steps which took us up onto the roof. There we were, with our cameras, standing on the roof of the local public loo. But he knew that this gave us a clear view of the Parthenon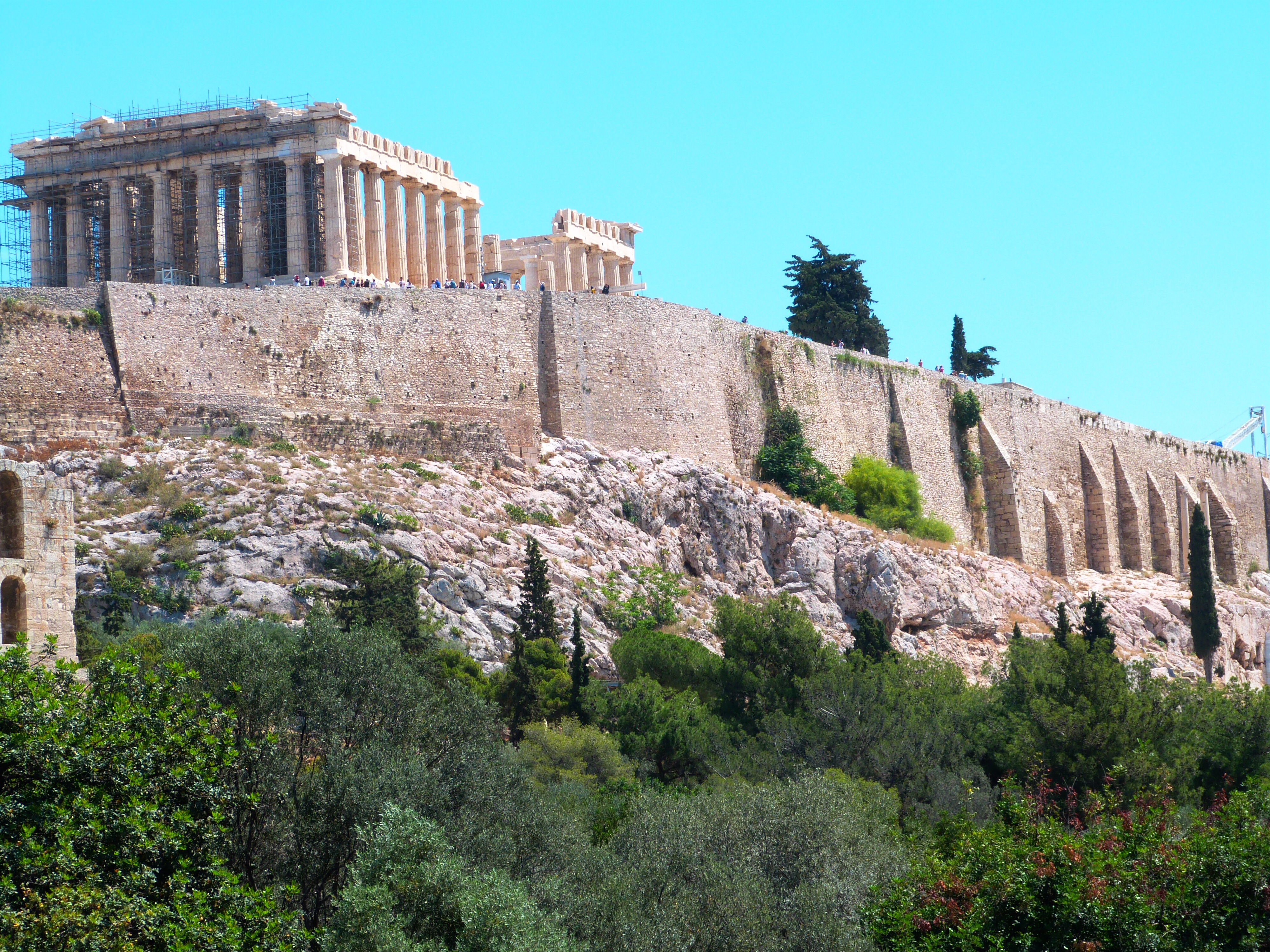 '
Part 2 of the day in Athens to follow.