Whenever we have been in our cabin on this voyage the TV has been showing Sky News and we have been following the dramatic scenes after the sad death of Queen Elizabeth II.
I was reminded that my father was the first person to greet Her Majesty aboard Queen Elizabeth 2 (QE2) on Clydebank after the ship had been completed. Here he is shaking her hand as she stepped off the gangway.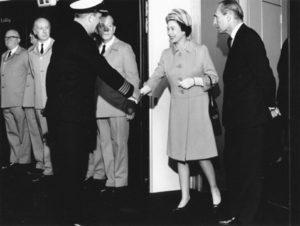 And father was also there to greet Prince Charles, as he then was, as he boarded QE2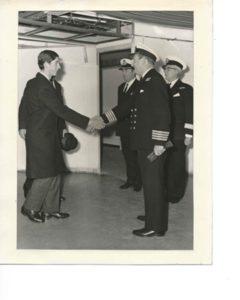 God save the King.