So the big day has arrived!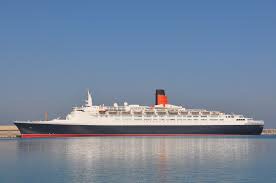 QE2
We have seen a number of presentations today including the Pathe News film of the launch of QE2 – twice. It's very moving – although the ship didn't move immediately – Her Majesty the Queen spoke the traditional words (although the name was a secret) " I name this ship Queen Elizabeth the Second. God bless her and all who sail in her". She pressed the button, the bottle hit the bow and for a moment nothing. The camera turned to the Queen again and to the shipyard MD alongside who looked somewhat concerned. The ship seemed to be stuck, but after a few more seconds, to much relief, she started to glide down the slipway and into the Clyde.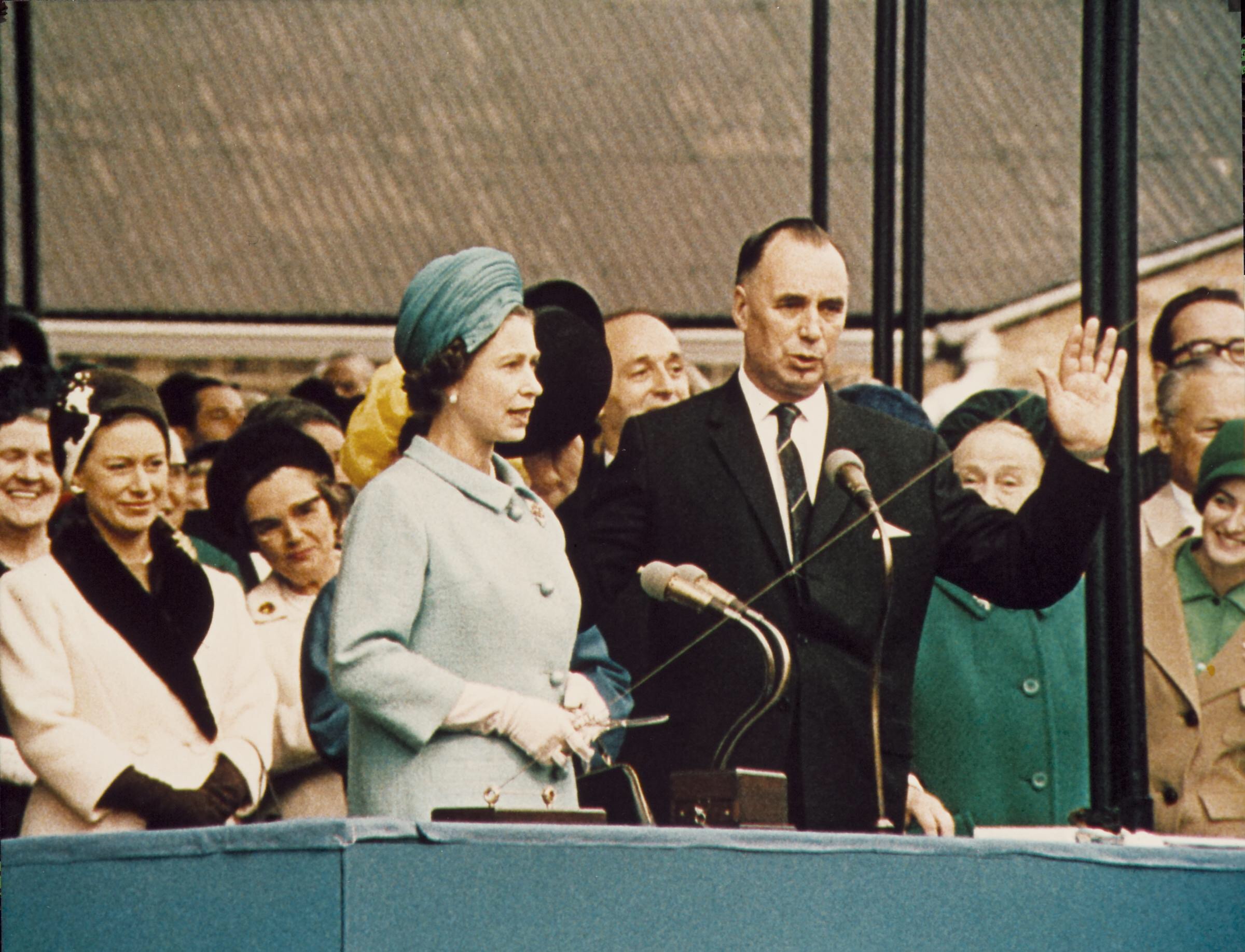 The historian/author Chris Frame spoke first leading us through the QE2's nearly 40 year career as the most iconic ocean liner of all time. The launch, the faulty turbines, the bomb threat, the engine conversion, the Falklands, and the final voyage to Dubai (we were there!)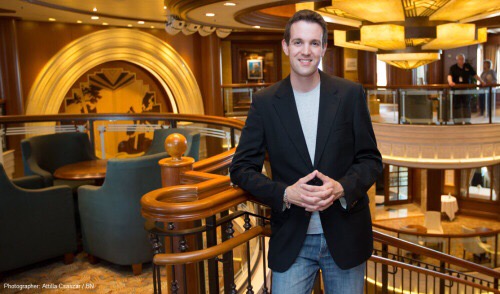 There followed a Q&A session with Commodore Warwick, Captain Ian Macnaught, Maureen Ryan and the present Captain Aseem Hashmi on stage, answering questions from the audience. It was very entertaining, but not too many secrets were revealed.
On arriving back on the ship from Tuscany, there was an invitation from Captain Hasmi to sit at the Captains table for dinner on QE2 Day, Wednesday 20 September. There was a World Club cocktail party beforehand. Captain George Smith still exercises some influence! And Derek and Helen Barnes. They know what I mean!The Captain had arranged for Jane to sit on his right. She is always seated next to the Captain whenever we have such an invitation. It was a fun evening with friends Ron and Kim Warwick, Pam and Peggy Zirkle, and Maureen Ryan also guests of the Captain.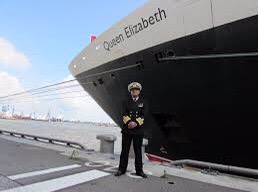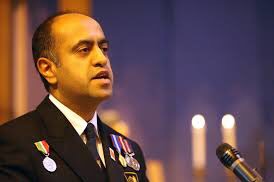 Captain Hashmi is a lovely man and a brilliant communicator. He trained first as an airline pilot with British Airways, on their 737 fleet but soon after completing his training, he and hundreds of others were grounded because of the economic downturn in the aviation industry. He decided to alter course to the booming maritime sector, switching from air to sea. He joined Cunard as a Deck Officer Cadet and rose through the ranks, his first promotion to Captain being in March 2013.