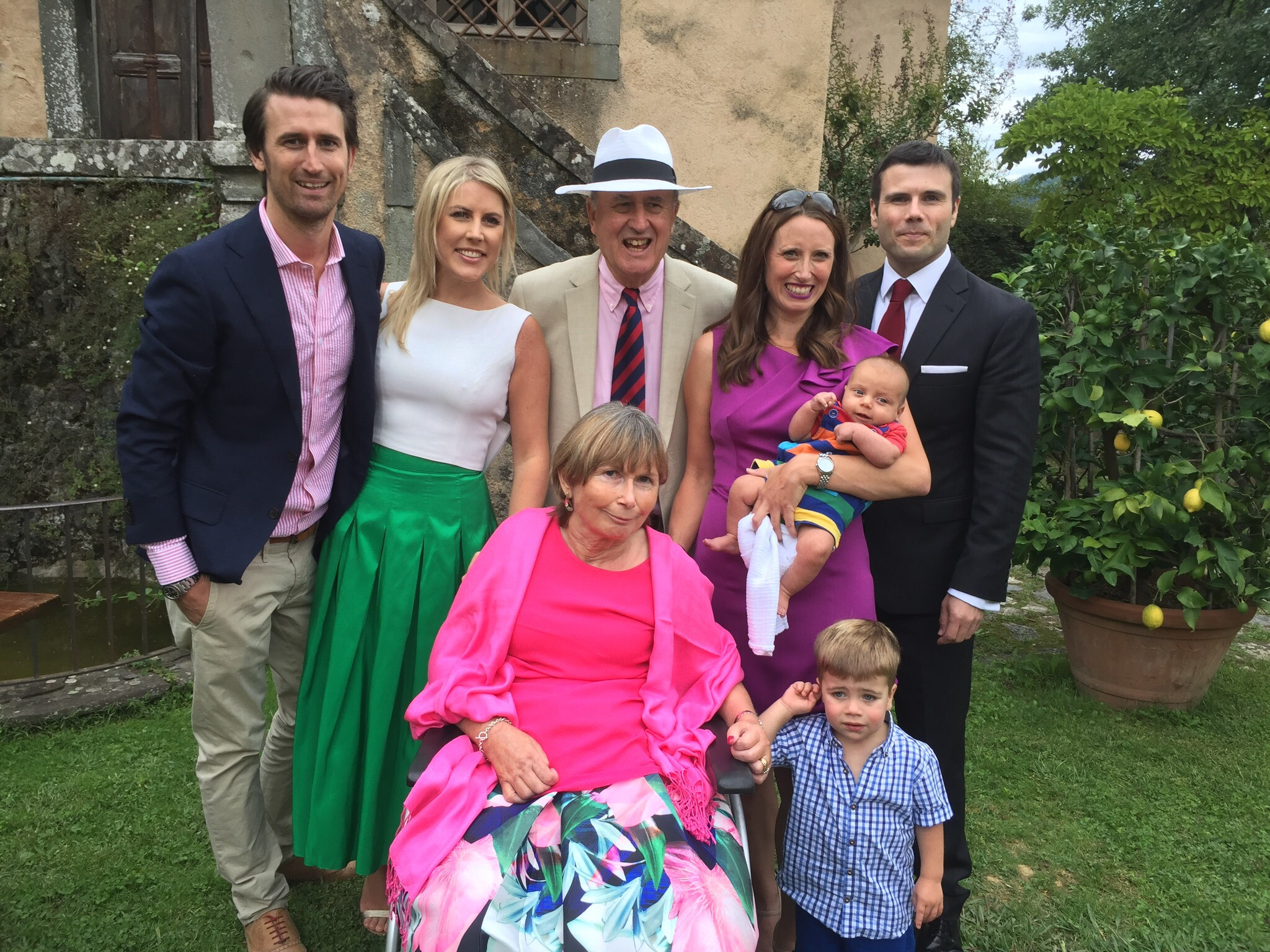 We have all adapted back to ship life amazingly quickly. It was as if we had never been away. Although we had missed a number of ports, when we boarded the ship again, we were told that there had been a hailstorm while the ship was in Split and that when the ship was in Dubrovnik, the City was incredibly busy as it was a Saturday. So we don't feel so bad about missing ports!
This morning there were three presentations in the theatre.
Chris Frame, the young Cunard historian and author, seems to get the 10.00am slot. Today he talked about the Queen Mary and Queen Elizabeth in the Thirties through to the Sixties. It was great for me because my father sailed on both those ships during the war and during my early years. The fact that he was assigned to those ships was the main reason for my parents move to Southampton when I was a year old.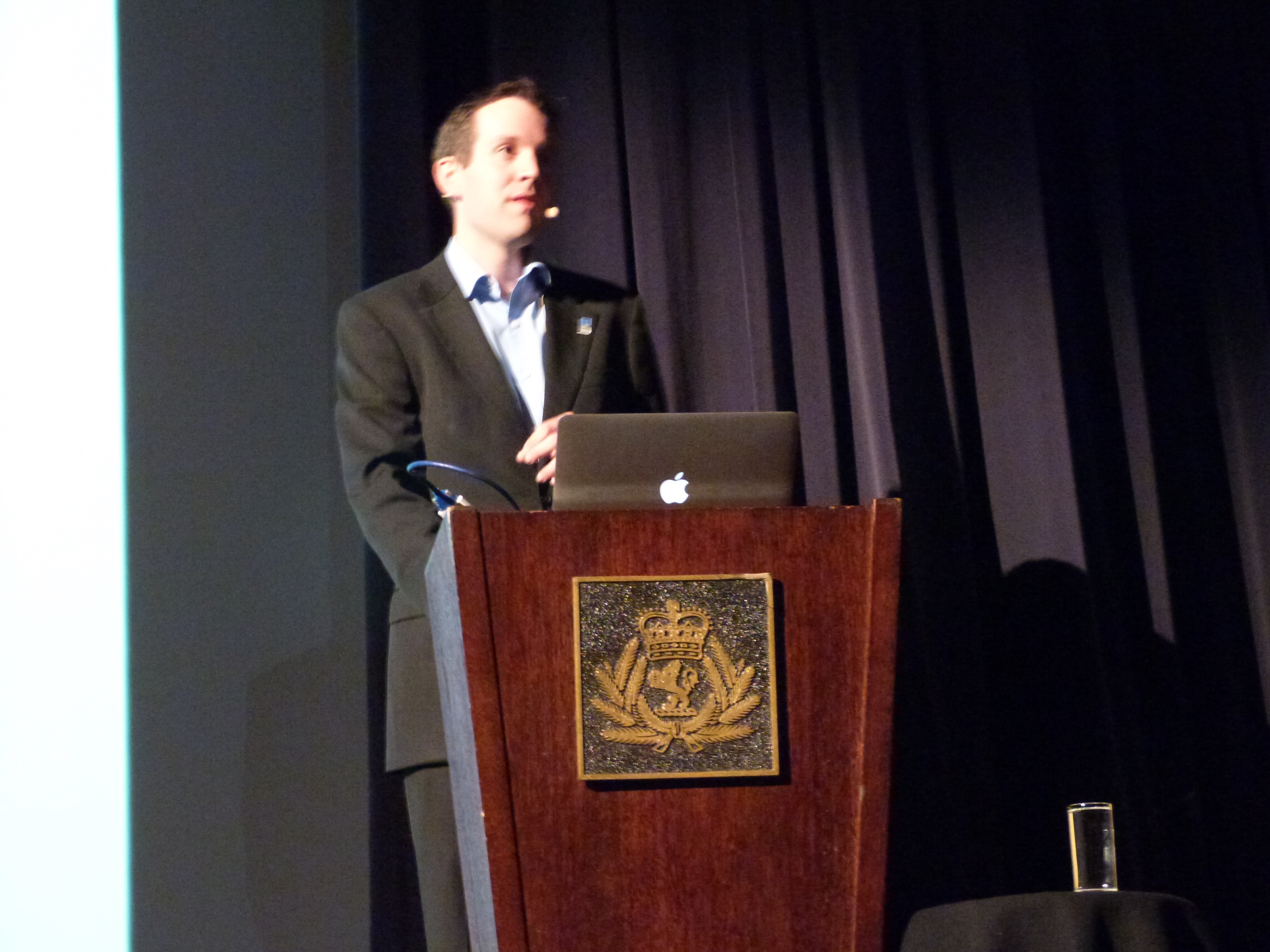 My fathers first command of one of the Queens was in 1966, when he briefly became Captain of the Queen Elizabeth. He was the last but one Captain of that ship. That was just before it was sold and he was assigned to the QE2.
Chris is a brilliant speaker and knows his subject better than anyone I know. Not only did he deal with the original Queens, but he also covered the rest of the Cunard fleet.
He was followed by Commodore Ron Warwick who took us through his career at sea from HMS Conway as a 16 year old through cargo vessels to Cunard and eventually to command of QE2. Of course he became the first Master of Queen Mary 2 and was appointed Commodore. His talk was brilliant and brought back many memories for me because his father and my father were the first team of Captains appointed to Queen Elizabeth 2.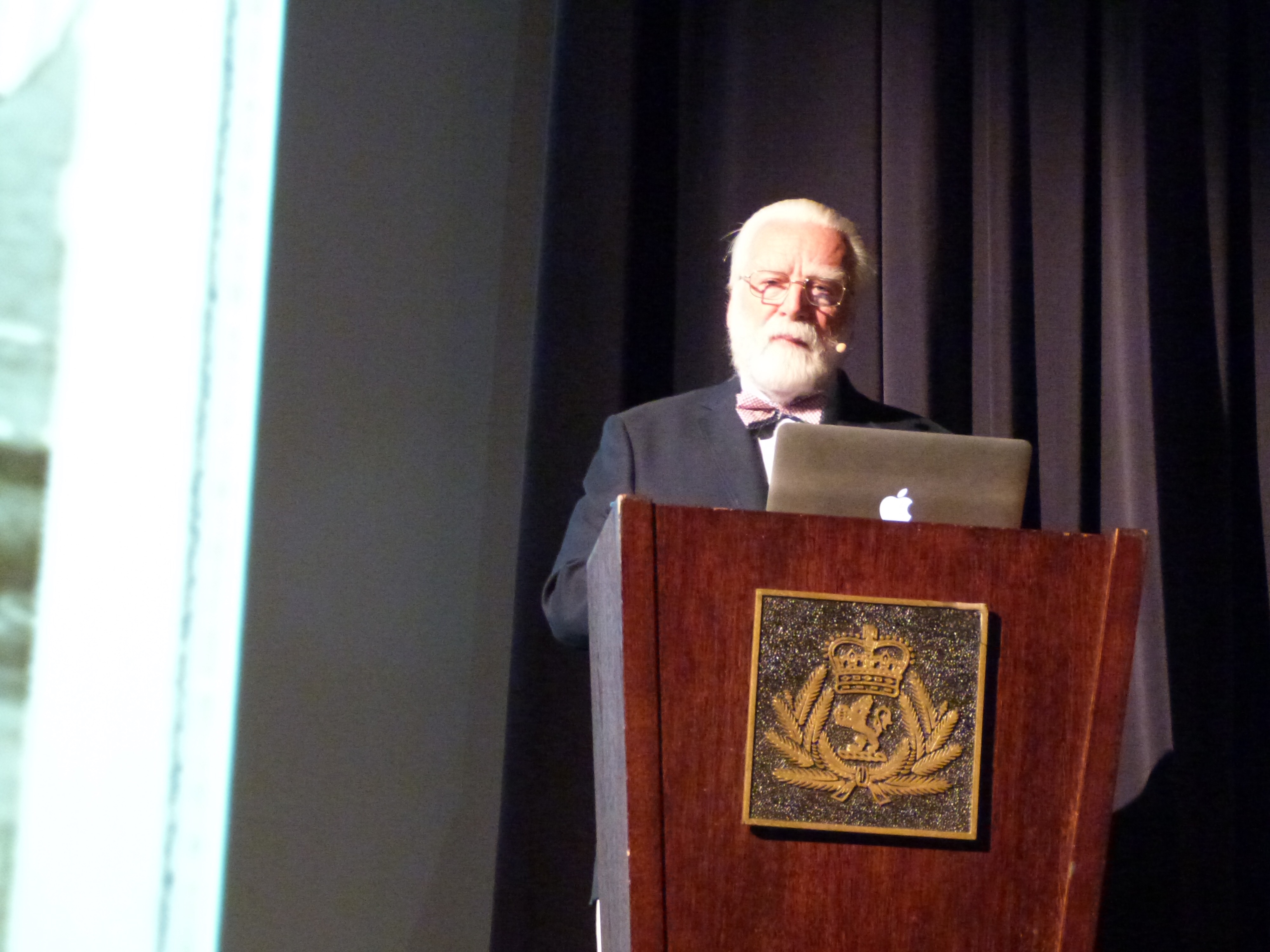 Number 3 was Maureen Ryan, who worked for Cunard for most of her working life. She spoke about her time on QE2 and most of it was hilarious. In the early part of her presentation she showed a photo of a group and on the right of the picture was my father. I grabbed my camera and took some pictures while she was describing who was in it. They are not very clear. I saw her later and she promised to email a decent version to me.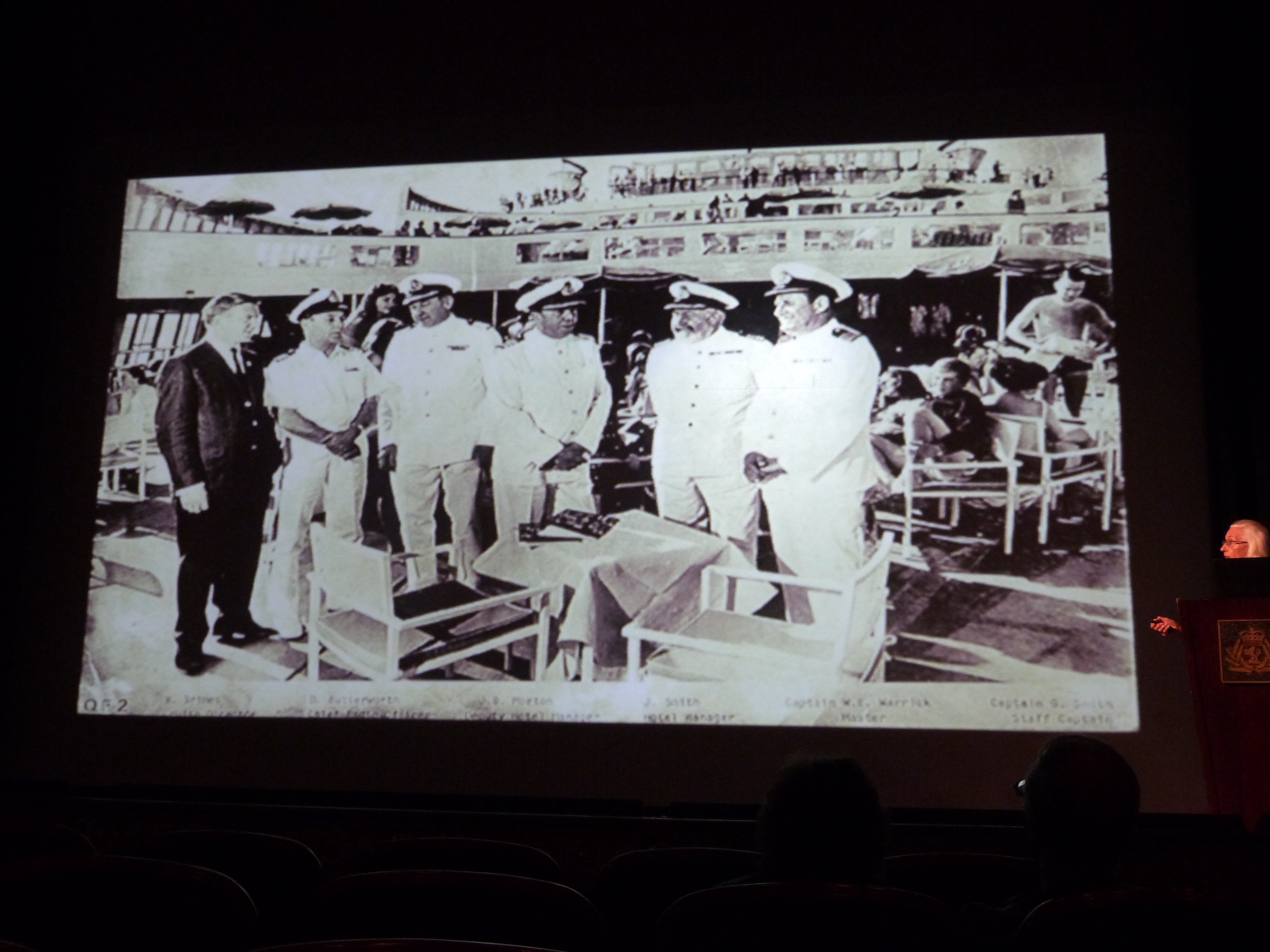 '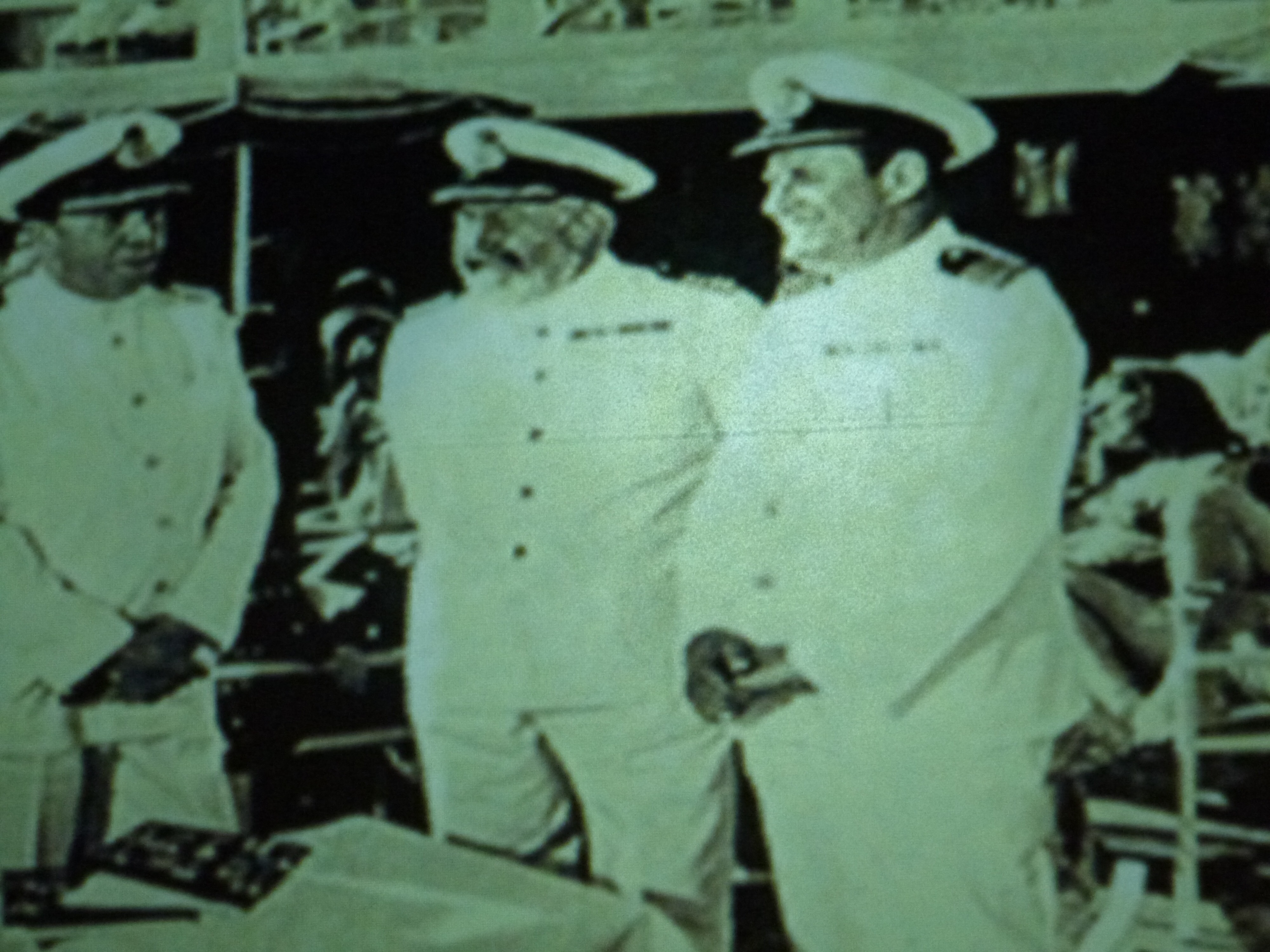 A number of new photos have arrived of the wedding and the weekend in Italy.