Queen Elizabeth picked up her pilot soon after 7.15am on Monday 28 May.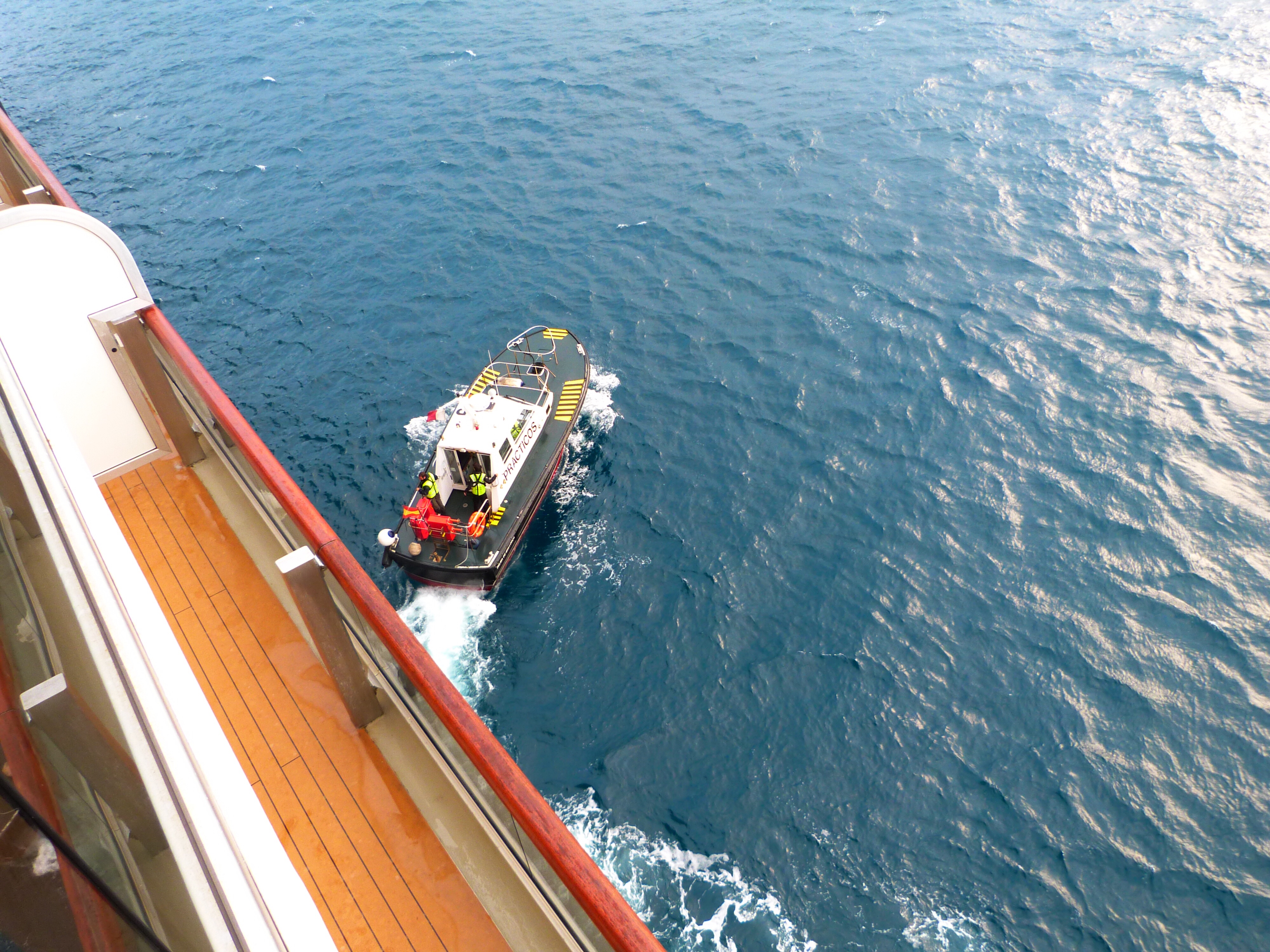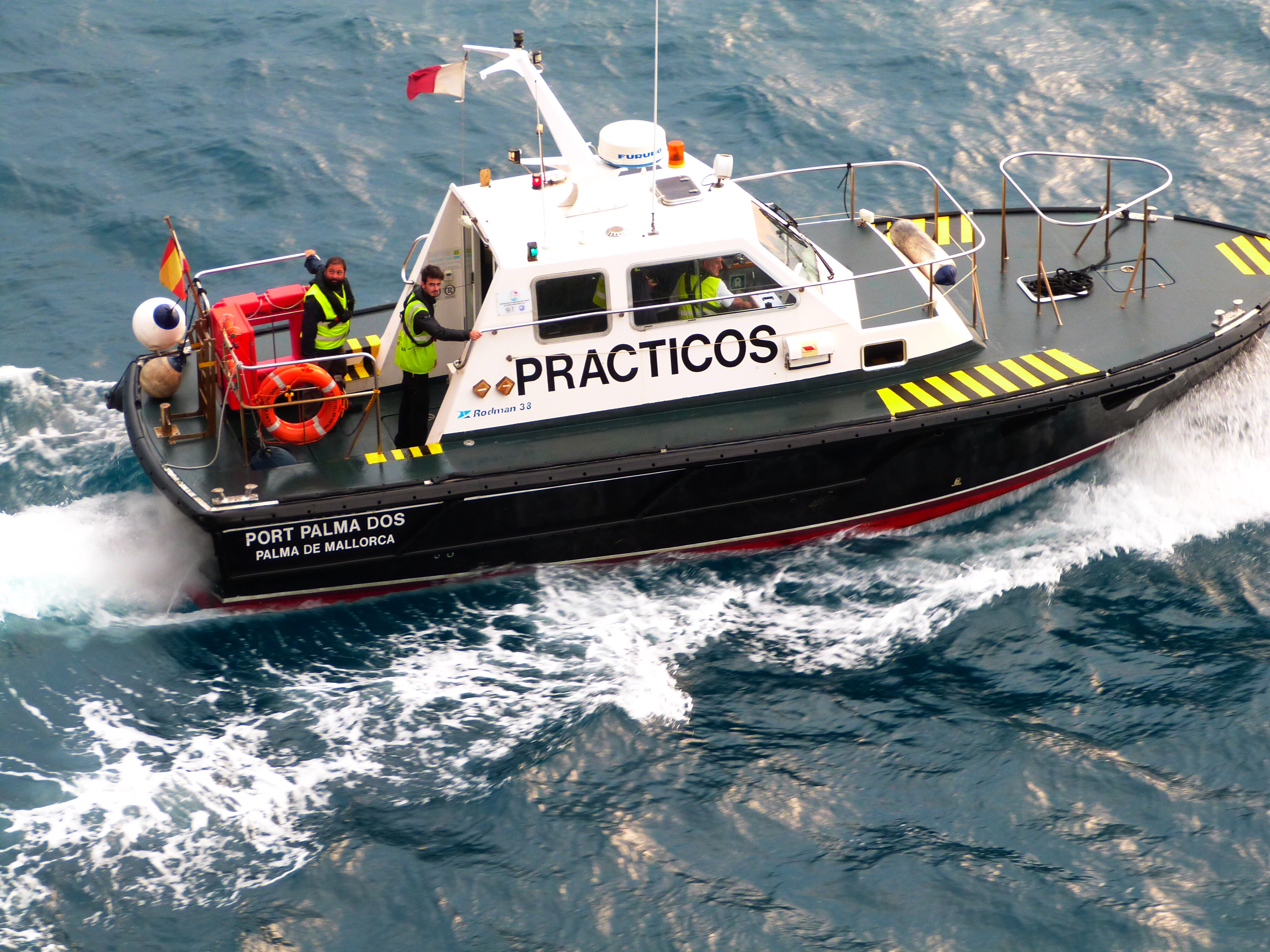 The sky was grey over the island as we approached Palma.
Sister in law Sarah had predicted horrible (uppercase) weather in her email to me the day before and "don't forget your swimming things" which seemed odd!
We were soon on our way in an adapted taxi, which deposited Kim, Jane and me at the Apartamentos de Mer where Sarah and David have owned their holiday apartment for 30 years.
Until 3 or 4 years ago Jane and I had a few days or a week there most years, with Sarah and David, but accessibility became a problem. But it was good to be back.
We had a great day. The weather improved. The sun came out and Katie and Sam's children swam in the (rather chilly) pool. This is while they were plucking up courage.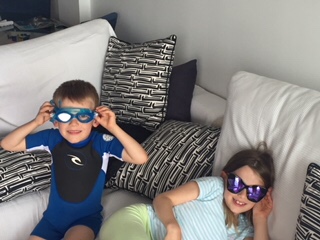 David Holt has never missed his daily coffee at Cappuccinos and we were all invited to join him.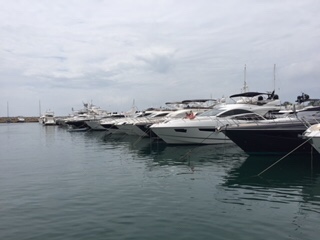 Then after a stroll round the marina, hoping to find a yacht with an owner aboard who might offer us a drink (no such luck – the Jacksons were back in the UK) we returned to the apartment. Sam is not only a computer wizard, but also a brilliant cook and we had a magnificent lunch on the balcony overlooking the massive yachts, most of which never appear to go to sea.
Sadly, by 4.00pm it was time to go. We had to be back on the ship before 5.30pm or it would sail without us. We were in a Taxi arranged by the ship, which technically means that the ship would wait, but I wasn't prepared to put that to the test. And the traffic round the port can be difficult in the late afternoon. But all was well and we boarded in good time
I must mention the comedian who entertained us after dinner. John Martin. He was a class act and had the whole theatre in stitches for 45 minutes.