Competition time!
Who has been to Gotland?
No googling and no checking your atlas, but in which country is Gotland to be found and what is the name of it's capital?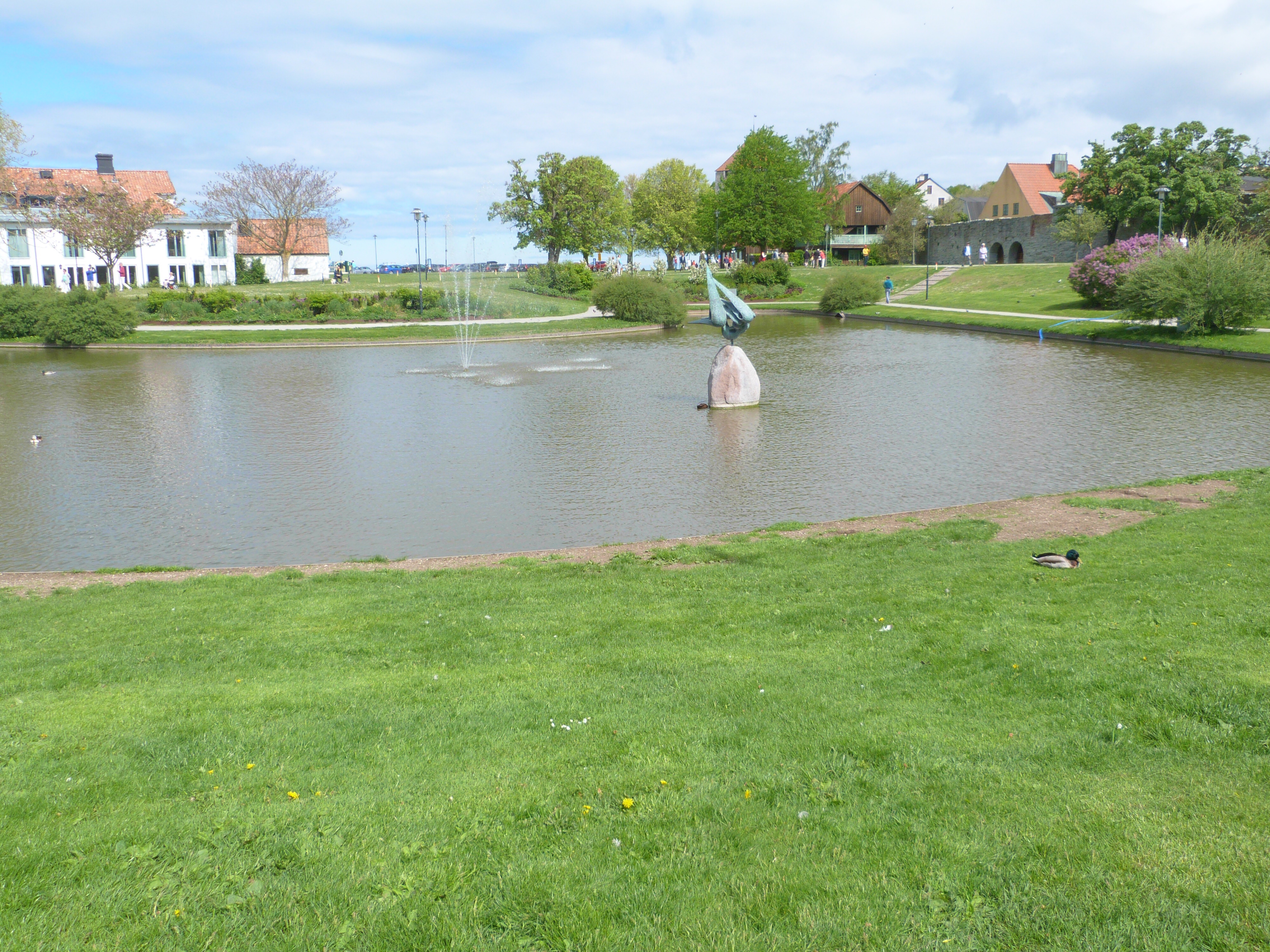 That's where we were on Saturday and it was great that all three of us were able to go ashore together. The port had been advertised as an 'Anchor port' in the mobility information. That's where the ship anchors off shore and passengers are ferried to and from the ship in the ship's tenders. Those with mobility problems can't go ashore, so when it happens, Jane has to stay on the ship and Kim and I each go ashore for half the day so that one of us is always with Jane.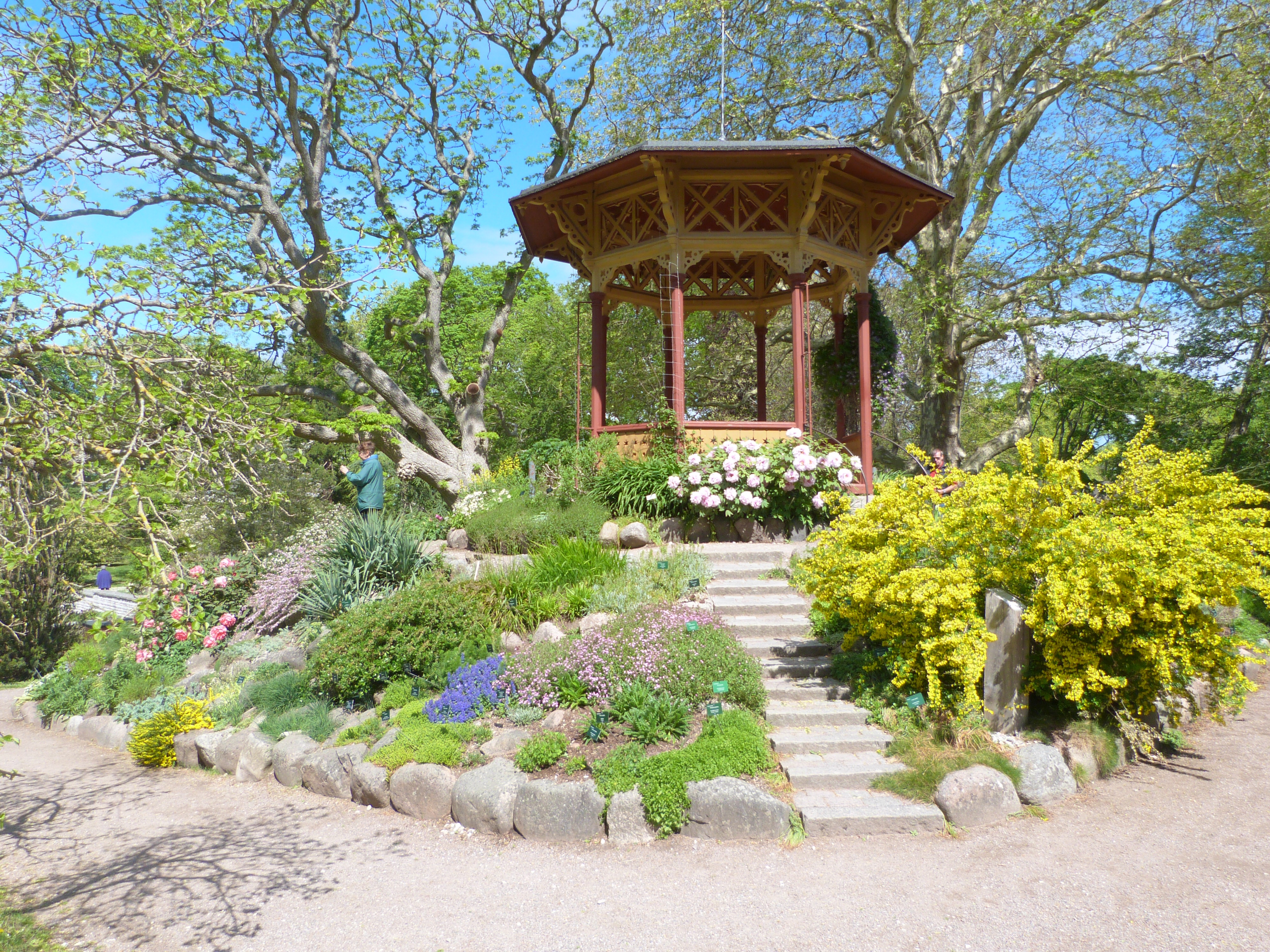 Visby, which is is the capital of the Swedish island of Gotland, now has a large pier for two ships. The pier was opened last year. That's where we tied up on Saturday 25 May. We didn't learn of the new pier until the evening before, but it was great because Visby has a botanical garden which Jane had thought she was going to miss.
We had read that Visby is the best preserved medieval town in Scandinavia with cobbled streets so we decided against the electric wheelchair and opted for the one we push. What we hadn't read was that Visby is very hilly. Steep cobbled streets. But it started gently and the ladies loved the botanical garden.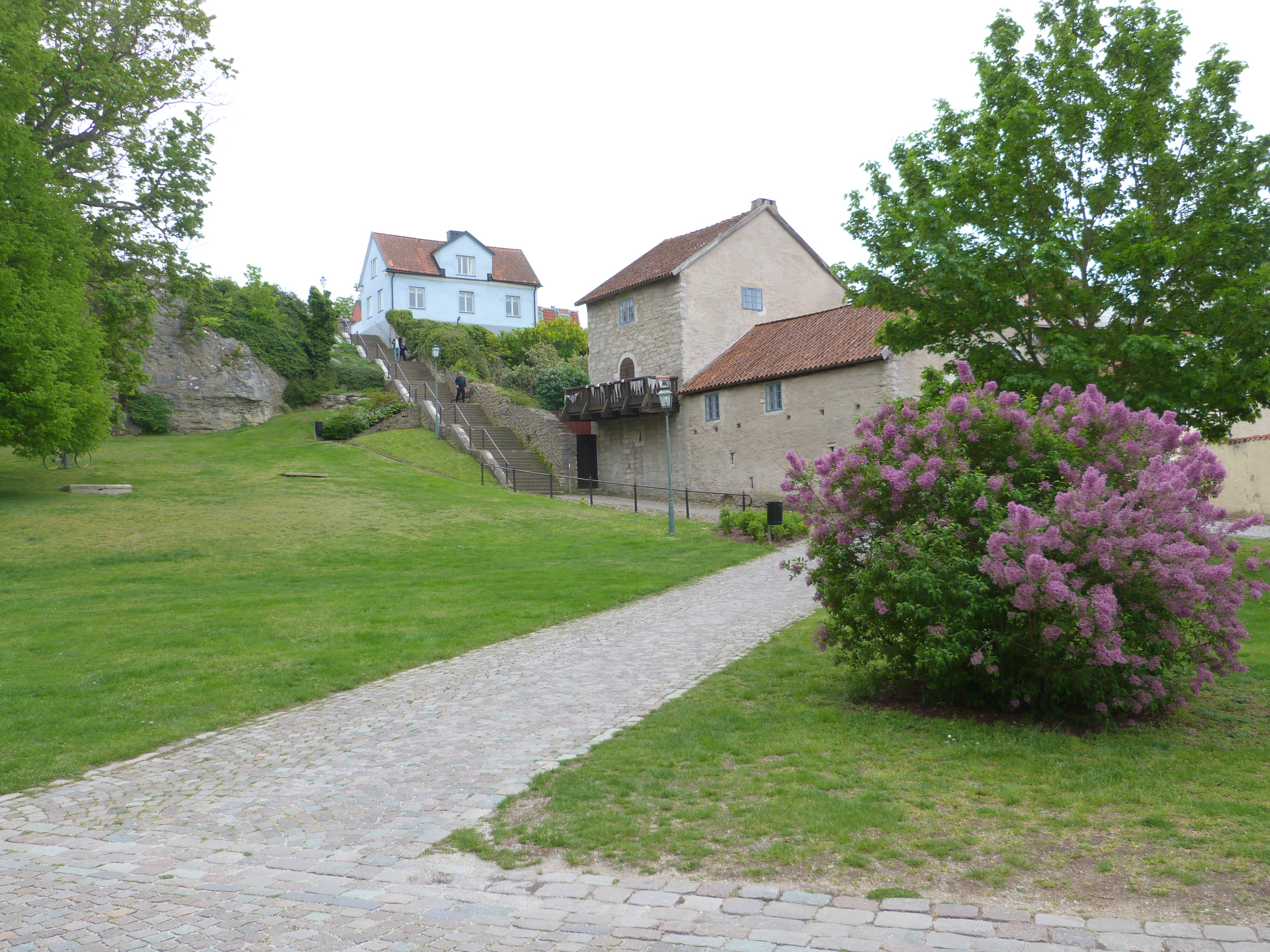 We explored onwards and upwards through pretty streets and colourful medieval buildings. There were numerous ruined churches and ramparts forming the old city wall. And the amazing three towered Cathedral of St Mary with dark spires and red roofs. It was originally built in the 12th century but has burnt down four times and has been rebuilt and restored many times. While we were in the Cathedral a baptism service started. The baptismal font is 13th century.
We were told that although the town was fairly busy it did not compare with the summer period. Apparently the island is incredibly popular with tourists. Visby is a UNESCO World Heritage Site.
Apologies for the lack of photos. The internet is so slow and I cannot download them at the moment.