Before breakfast I decided to go ashore and check out the shuttle arrangements. There were a number of buses lining up marked 'Shuttle' and I saw one with a wheelchair sign on it. So all looked fine.
After eating we all went ashore. Queues were beginning to form and as we joined the shuttle queue, a blue bus departed with a lady in her wheelchair sitting in the middle of the bus by the central door.
The trip into Gothenburg was to take 30/35 minutes each way. A few buses came, filled and left, but none took people in wheelchairs. We eventually established that the only shuttle bus that took a wheelchair was the blue one we had seen earlier. That meant that only one wheelchair dependant person could be taken into the city every 60/70 minutes. And the same would occur on our return.
We waited an hour and the blue bus came back. The ramp was opened up and we squeezed Jane in her wheelchair into the small space available for one wheelchair.
Gothenburg is lovely but sadly just about every footpath and surface was cobblestone. A rough ride for Jane. But we found the beautiful cathedral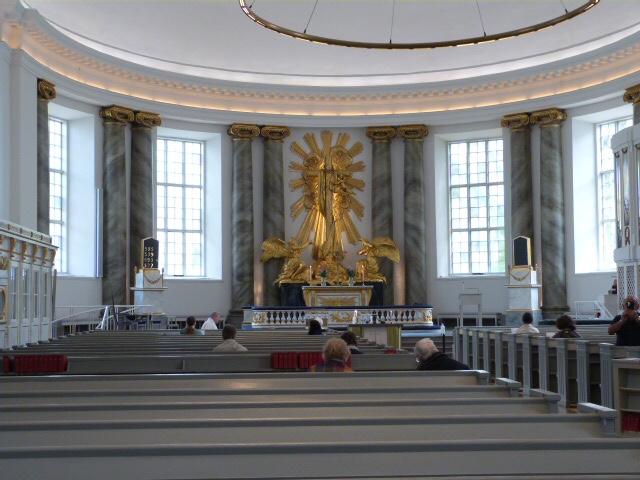 and we also found an amazing foodhall/market. It was a warm, sunny day and it was lunchtime. All the seating around the eating establishments appeared to be filled with young business men (everyone looks young to me these days) and young blonde women (every young Swedish woman is blonde – why is that?)
We had excellent coffees and people watched.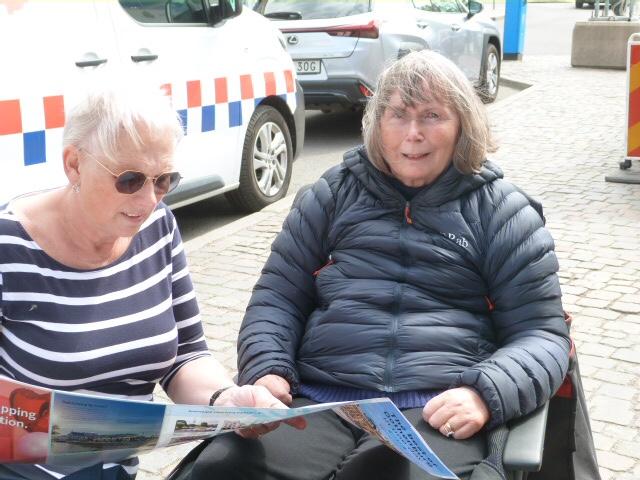 I'm not sure that I have mentioned Kim so far. We couldn't come on cruises any more without her. It is 7 years since we were lucky enough to find her and Kim has been on every cruise with us since then. The arrangement that we have established over the years works really well for us all. And Kim's nursing skills and expertise are regularly needed.
Jane felt tired and had a headache as a result of being shaken up by the cobbles so we set off through the amazing foodhall we were sitting alongside and made our way to the boarding area for the shuttle buses.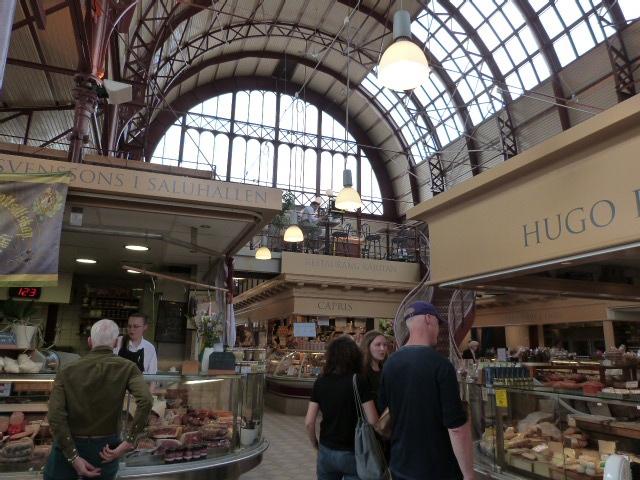 Guess what. The organiser revealed that the blue bus had just left. No additional wheelchair buses had been taken on through the day. No effort had been made by Cunard to find wheelchair adapted taxis or vans. We had no choice but to wait for the blue bus to come back, standing in the sun with no cover. An hour waiting.
The only excitement was that during the wait I saw that Allan Stewart was wandering along towards us. He is a Scottish comedian who has been a regular on Cunard ships for decades. The problem for us is that his act has never changed. The same jokes, the same dance steps – everything the same for as long as we can remember. As he approached I held out my hand to greet him. 'Ah Mr Stewart, good to see you again. They tell me you have a new act'. He grinned. 'No, Cunard won't let me change it' he joked in reply. And he hasn't changed it.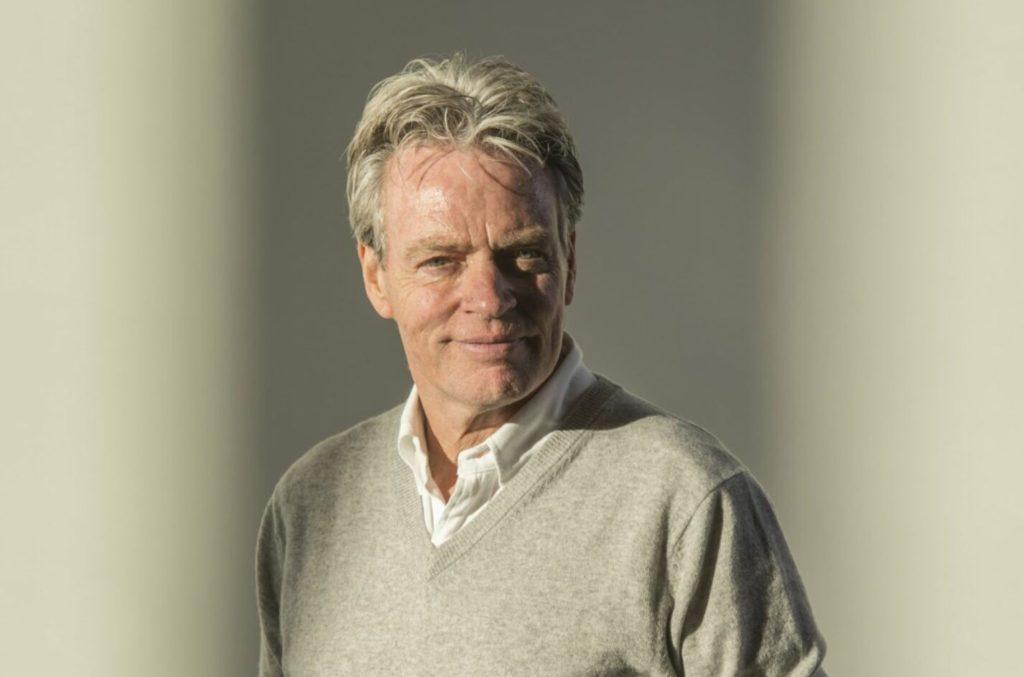 While we were waiting a young man driving a mobility wheelchair arrived in the queue. I explained the problem – that we expected to be waiting about 30 more minutes and that he would probably then have to wait a further hour.
When we eventually boarded, he followed Jane up the ramp and tried to force his way in. There was no room and he had to reverse off.
When we got back to the ship I went straight to the tour office. After a short time it was my turn and the man behind the counter looked familiar. I told him I wanted to see the Tour Manager. He said he could deal with it and that the Tour Manager was not available. I asked the man his name. He said it was Richard which confirmed to me that he was the man at the centre of the fiasco in Dubrovnik last year. The Tour Manager must have heard that someone was making waves and appeared and listened to my complaint.
The main line of the defence for supplying only one wheelchair space in only one shuttle bus was that there had been a tram derailment and that Cunard's local bus supplier had to supply buses to help out the tram company. A novel defence but Google reveals that in fact it was not a tram derailment but a train derailment and that it occurred that morning 300 kms away in a place called Trelleborg in the south. No doubt many other bus suppliers nearer Trelleborg could have supplied any buses that the train company needed. I asked why Cunard and it's supplier had made no effort to hire adapted vans that could accommodate a number or wheelchairs at a time.
The Tour Manager was a nice man and he apologised profusely. He understood why I was upset. Cunard provides a number of adapted cabins for wheelchair users and it knows that they want to get into the ports rather than sitting on the ship. It has to make a much bigger effort, as it always did in the past.
You all know that I am a Cunard man. I am saddened that Cunard is not looking after its elderly clientele. We have a large number of ports ahead of us and the test will begin in Helsinki on Saturday.