Cunard set aside 2 days at sea for the voyage from Gothenburg to Helsinki. Here to help is my map.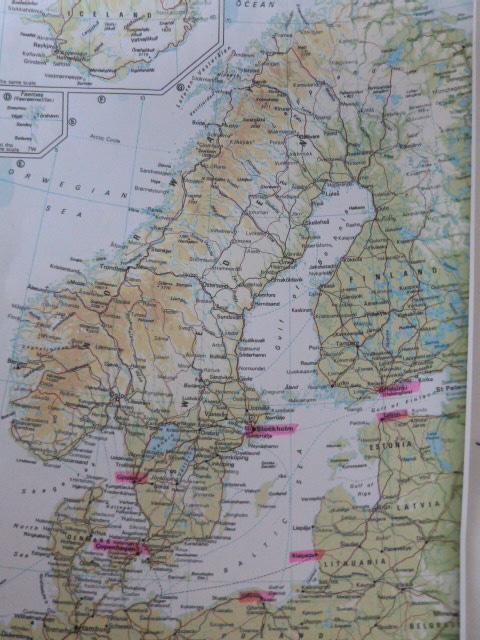 Gothenburg is highlighted on the western coast of Sweden. From there we sailed south, past Copenhagen (which we visit as our last port), then round the southern part of Sweden. Next we sailed north towards Helsinki, which is highlighted in southern Finland.
The weather has been amazing. The sun has been shining almost continuously although it has been chilly. The sea has been like a millpond.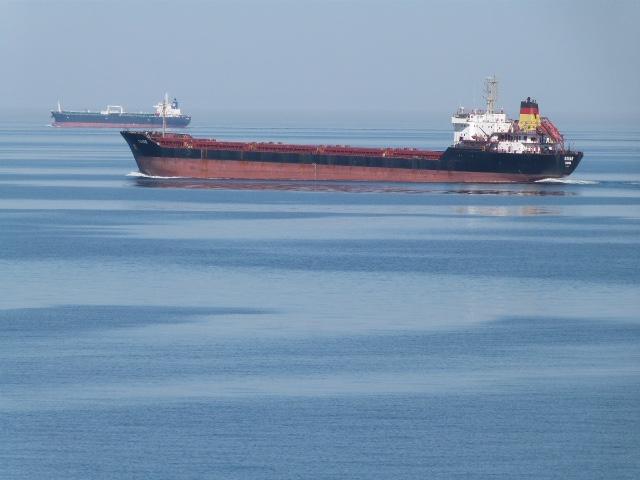 This was taken from our cabin on Saturday evening, just before dinner, as we passed two vessels travelling even more slowly than we were. At noon on Saturday, the Captain said that our average speed on the segment to Helsinki would be 13 knots.
We are due to be alongside In Helsinki at 7.00am on Sunday for our two day visit.