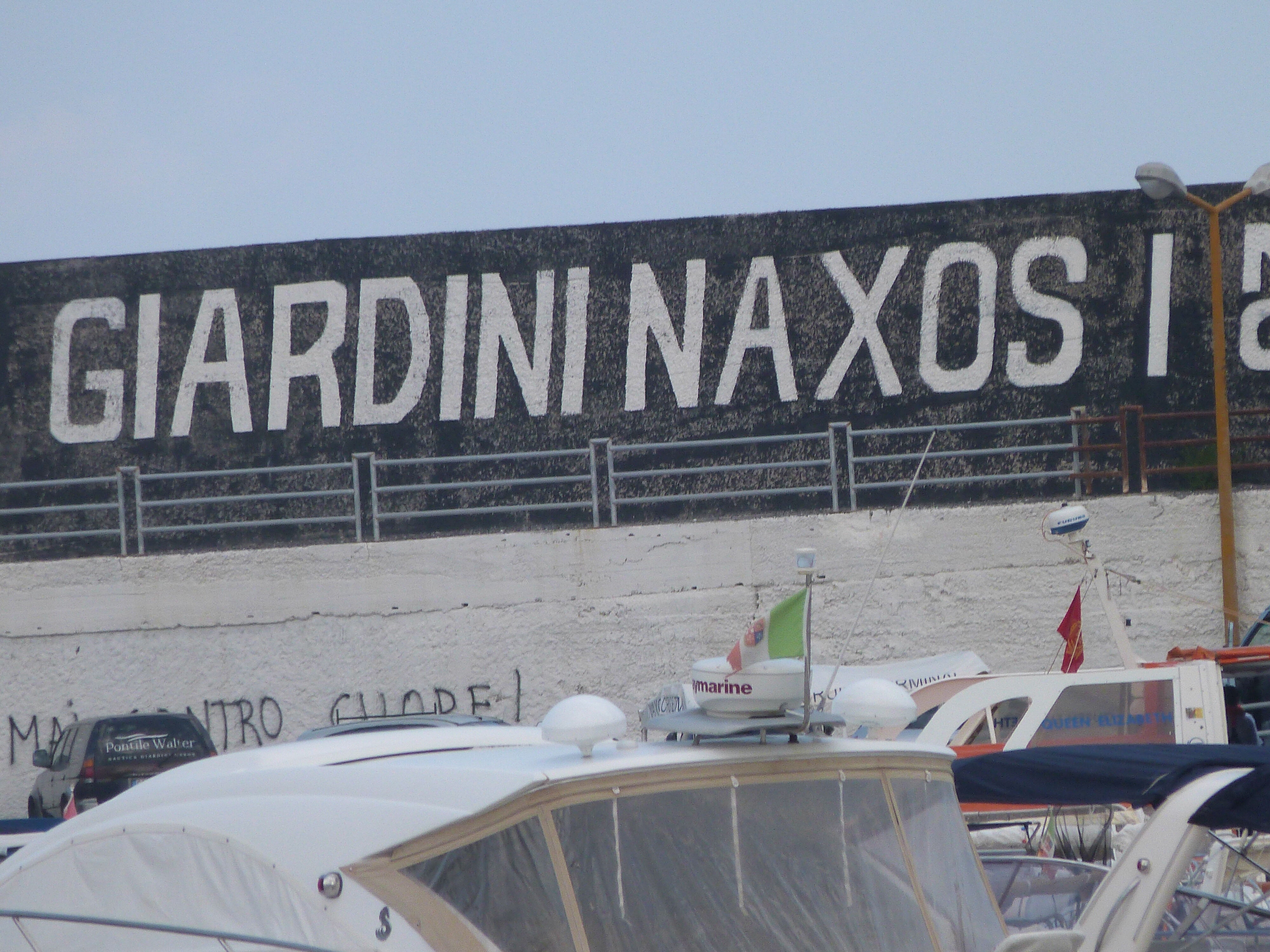 It's in Sicily, in case you have not heard of it before. I'm not sure why Cunard chose the place except that it gives easy access to Taormina and Castelmola.
I just wonder if it's cheaper to anchor rather than dock in Messina or Palermo.
What was a fishing village has no docking facilities. As a result the ship has to sit in the bay at anchor and passengers are taken ashore in tenders. But Jane cannot get into a tender and has to stay on the ship.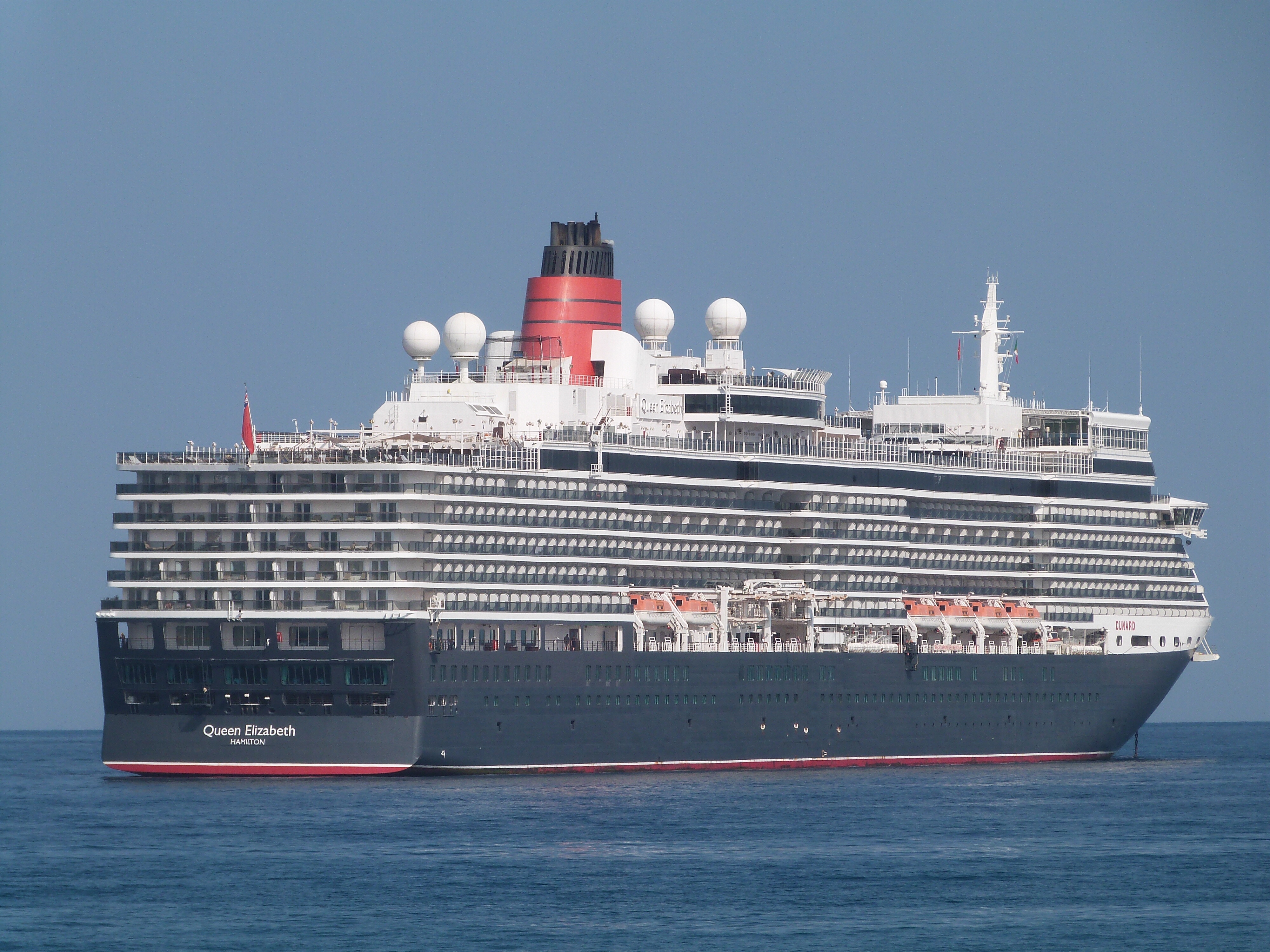 We arranged for Kim to go on a four hour tour in the morning as she had not seen the island before. When she returned, I went ashore. Giardini Naxos is said to be a tourist destination. It is not. A sandy beach with rows and rows of umbrellas, but the pizzerias, restaurants and tatty tourist shops are all pretty run down.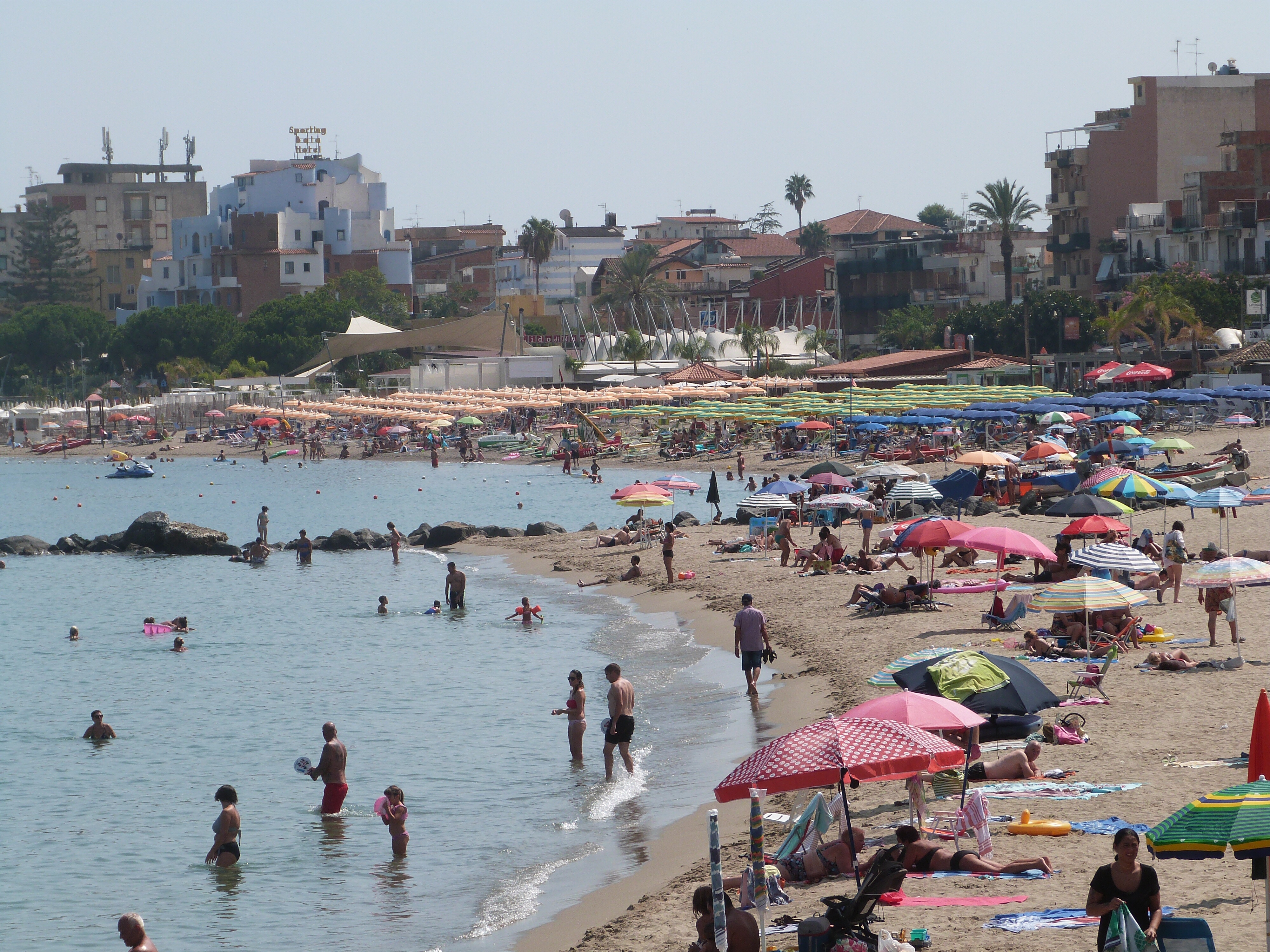 One end of the beach was littered with derelict wooden sailing and fishing boats and a rusting Caterpillar truck with its tracks embedded in the sand.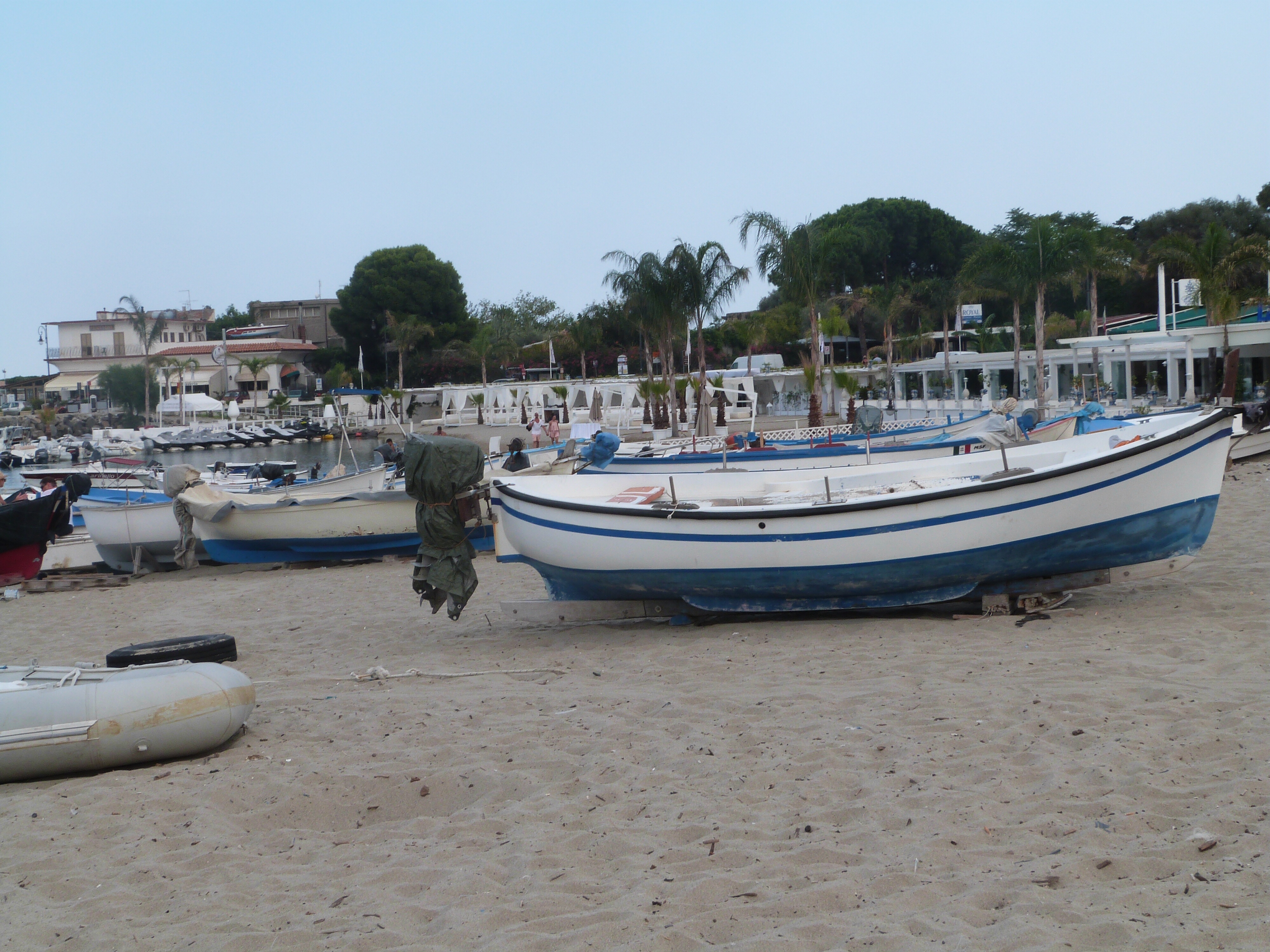 Last year when we came to Sicily, the QE docked at Messina and we left the ship there, flying to Pisa to attend niece Katie's Lucca wedding to Sam, joining the ship again in Venice. Had Giardini Naxos been the Sicily port at that time our plans would have been scuppered!
I must admit that this time I found a reasonable bar on the seafront with free WiFi and a very pleasant dry white wine and I was able to catch up with some of the emails that the blog produces!