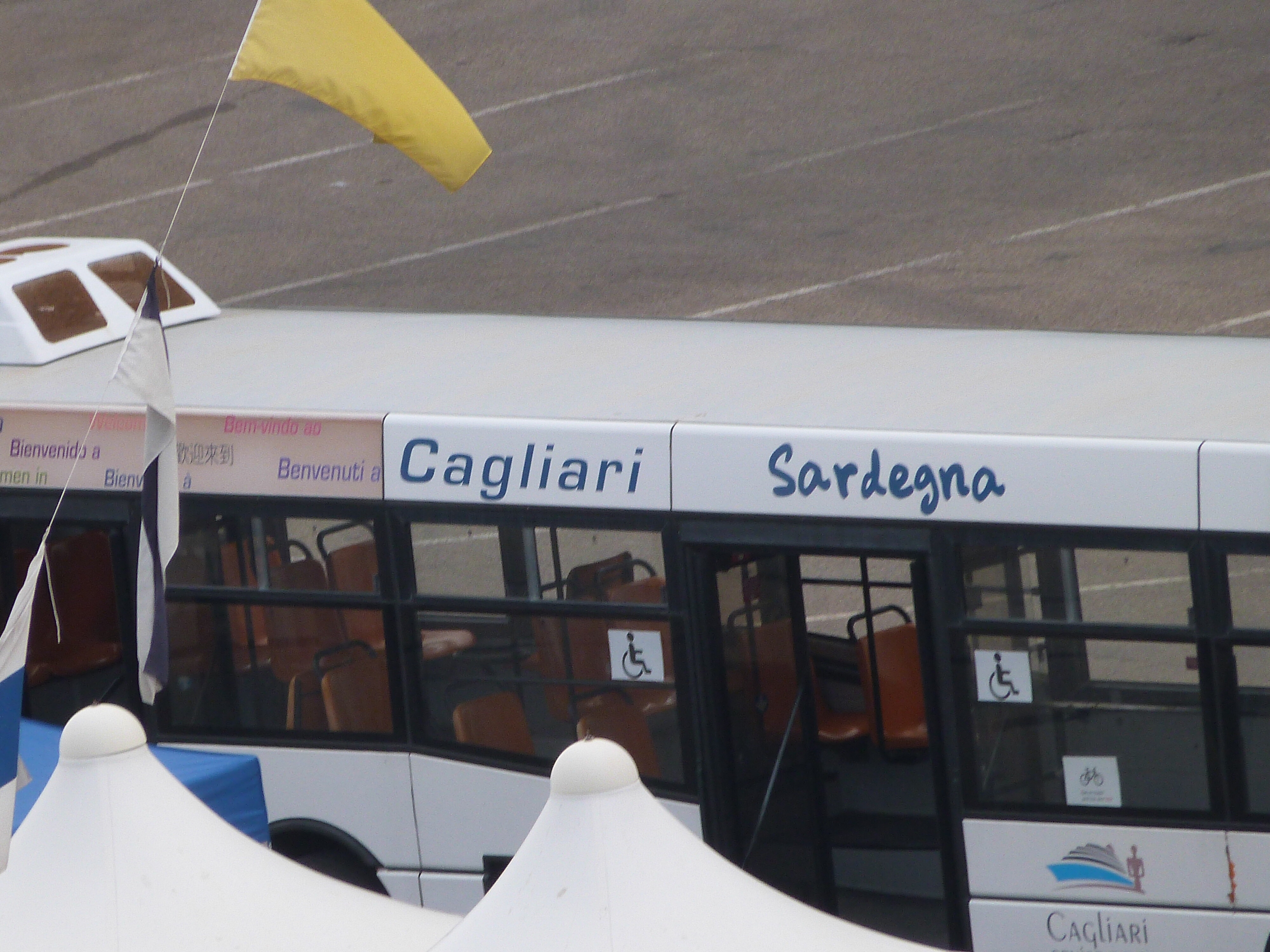 We were here back in June. The guide we booked then, to drive an adapted vehicle, was pretty, but could not speak much English, nor could she understand much that we said.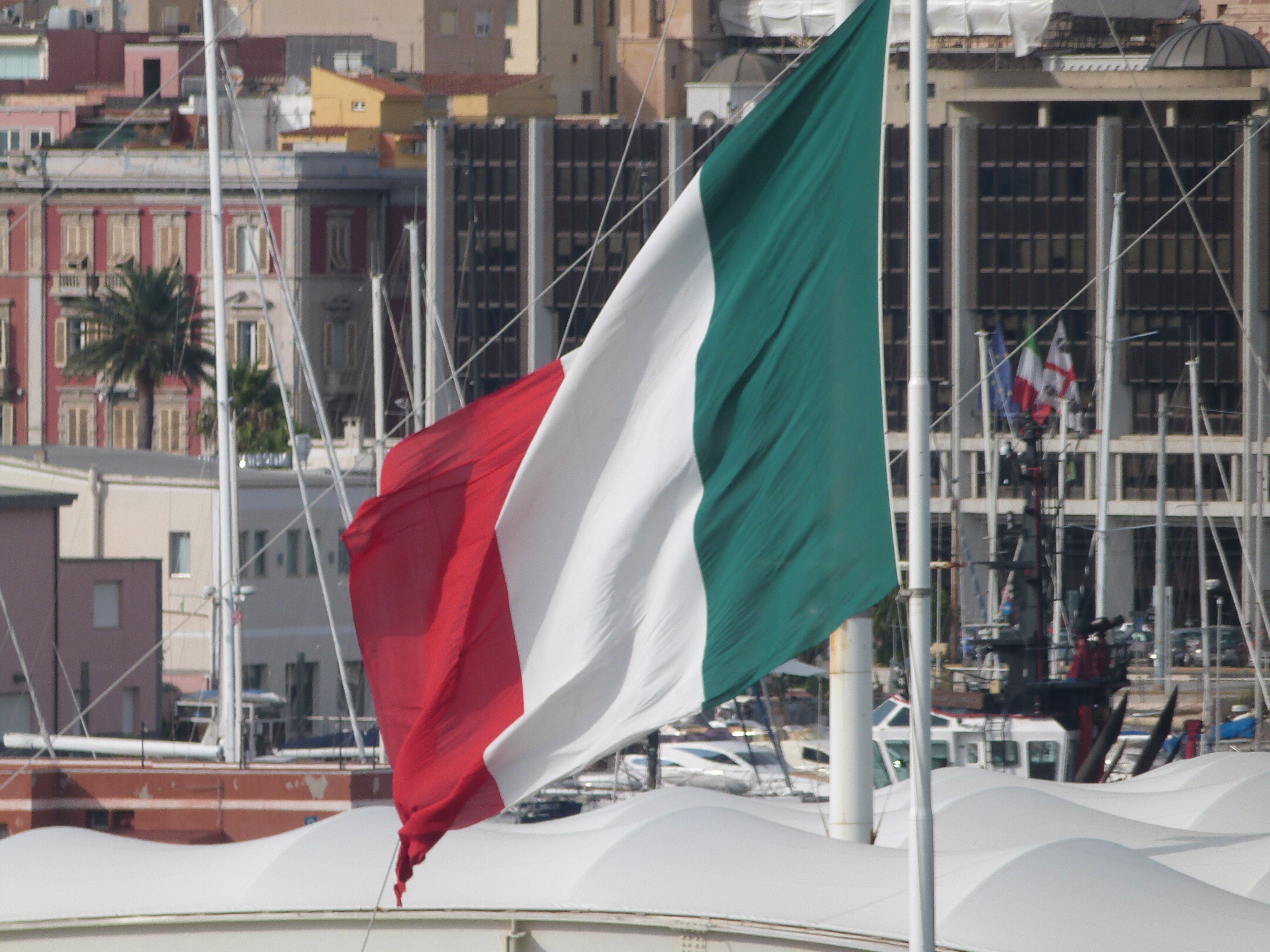 This time we decided to explore on our own. Jane and Kim wanted to go to the botanical gardens. The gardens didn't seem to be too far away according to the map. The trouble is that most maps are flat and don't tell you about steep hills between you and your proposed destination.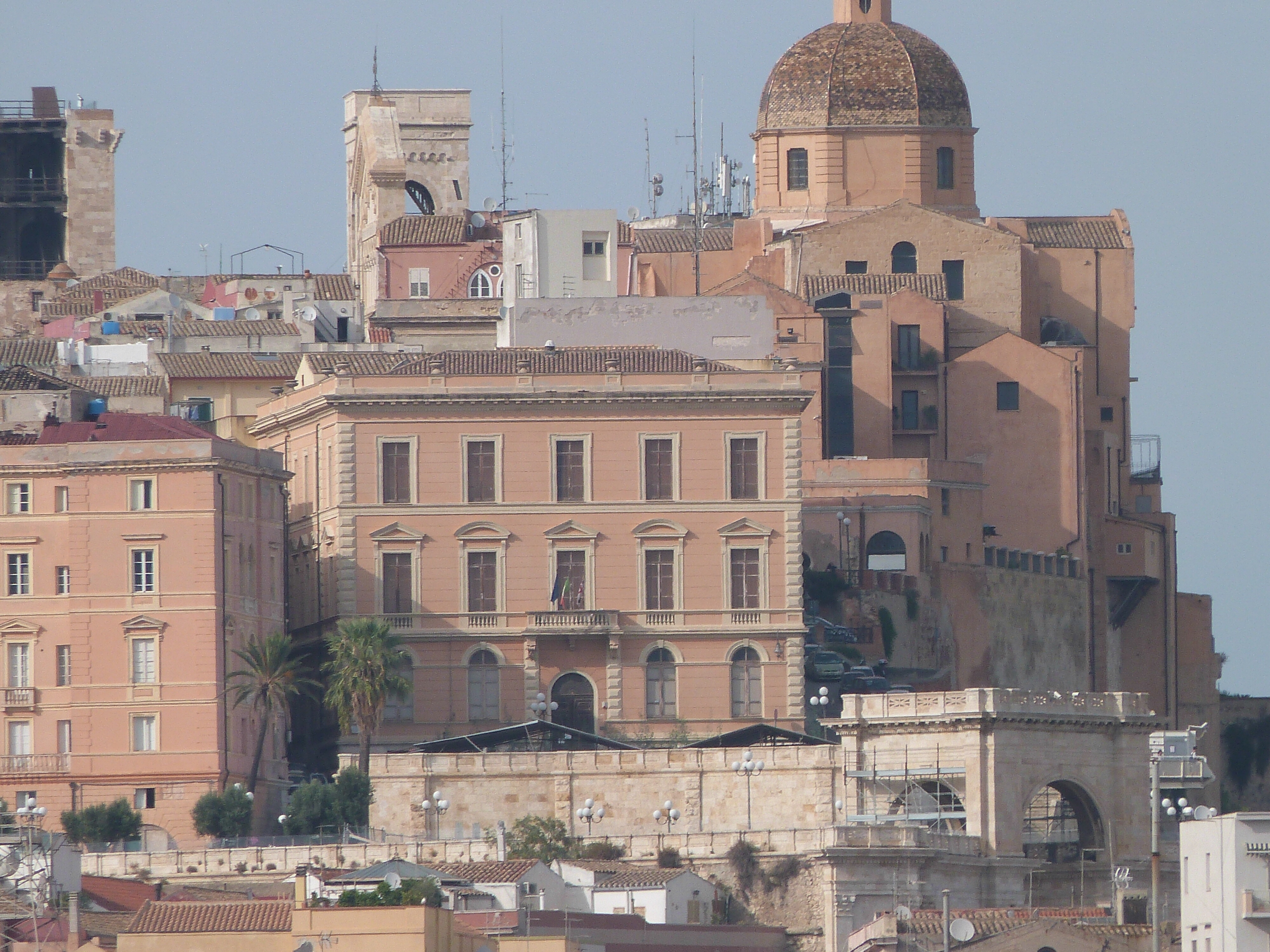 When we go ashore we rarely take the powered wheelchair because of uneven pavements and high kerbs. So either Kim or I have to push the basic folding wheelchair.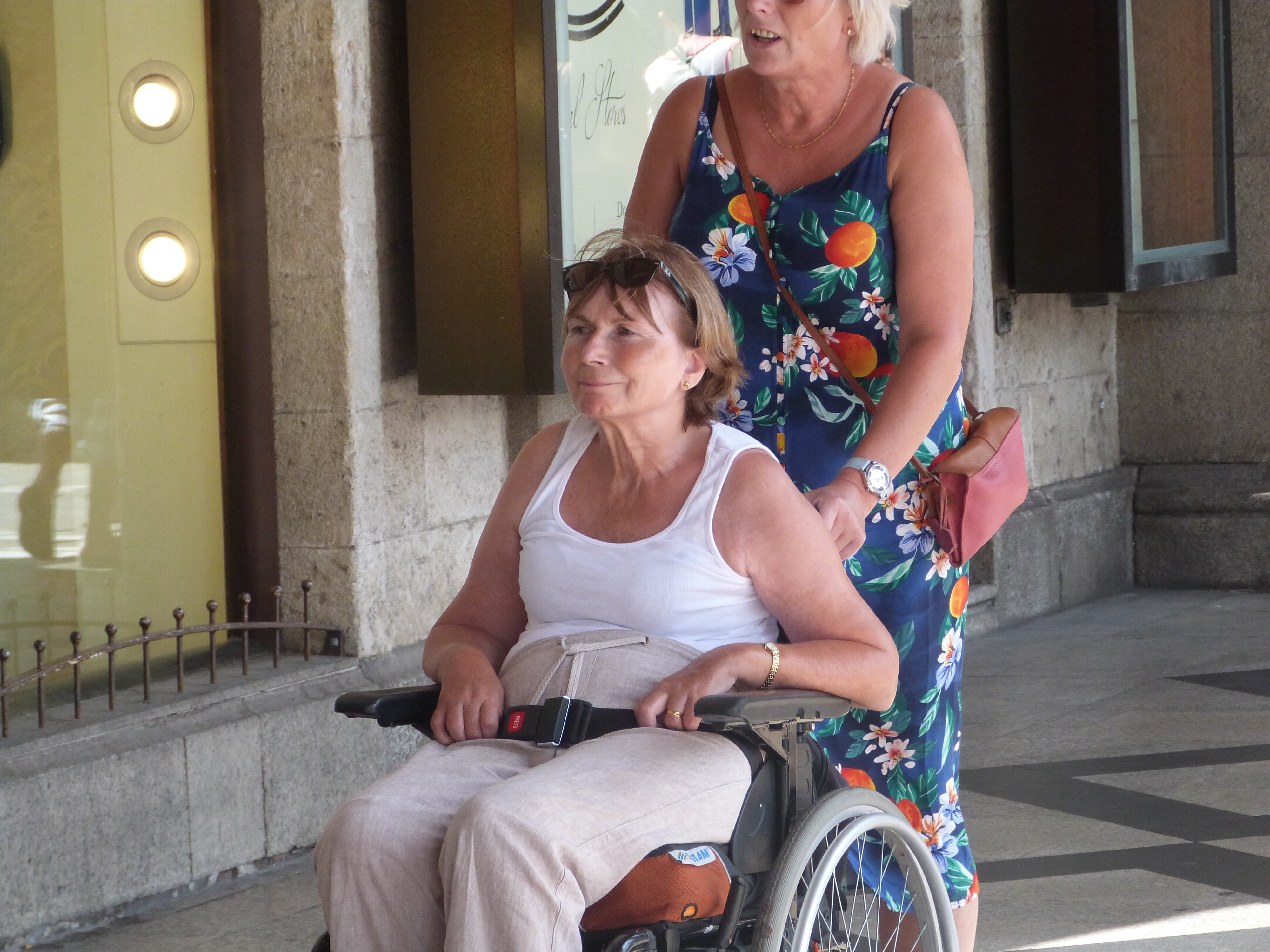 That's not a problem on the flat but this particular hill soon defeated us. 1 in 10 or 1 in 5? Who knows, but Jane took pity on me as I grunted and groaned. I exaggerated the heavy breathing.
We found an area with some quaint back streets.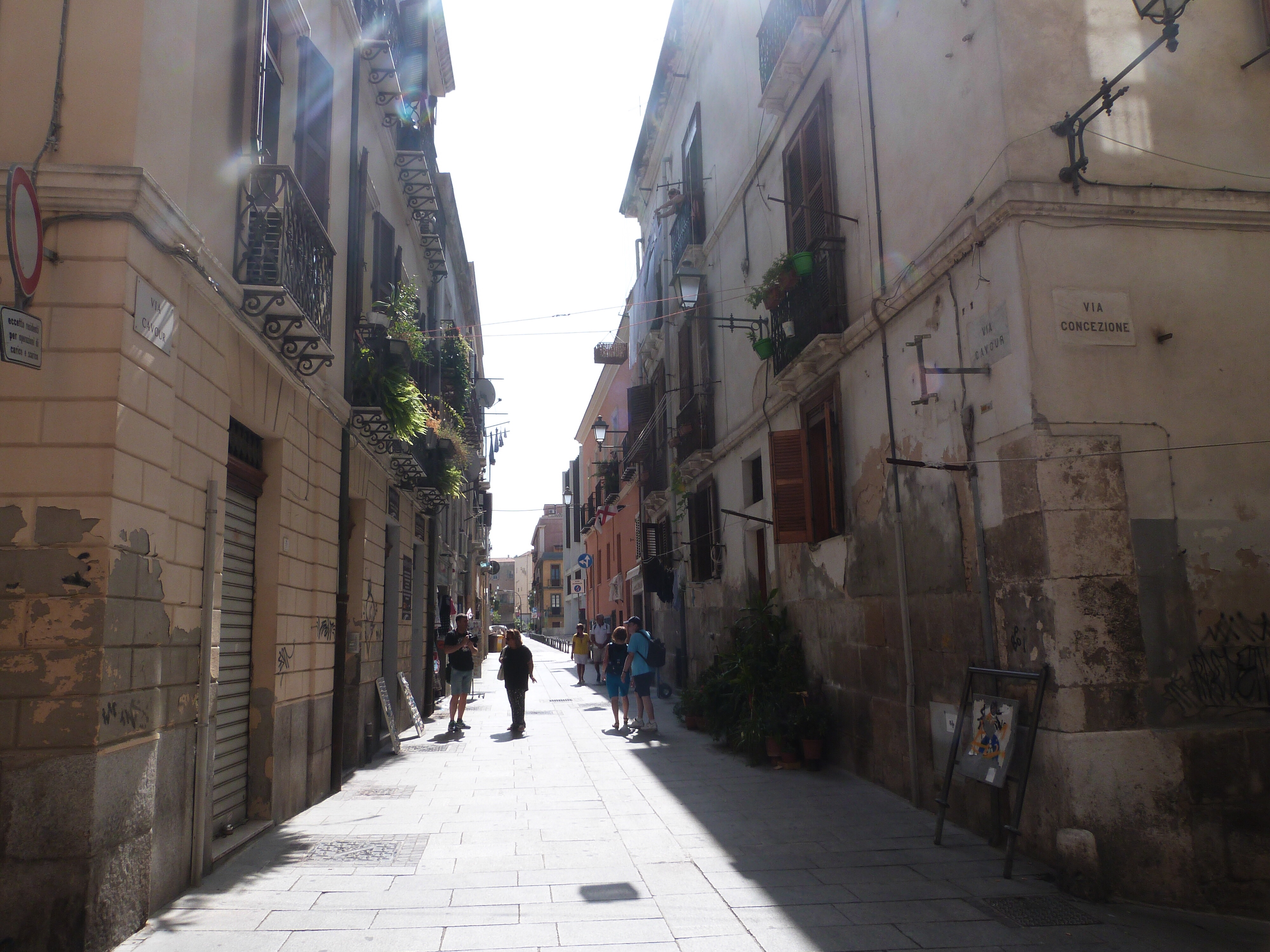 Despite it being Sunday most of the small and interesting shops were open and were fun. When we got back down to sea level we found Elizabeth from Liss, who we meet regularly on QE ('her' ship – she has never sailed on the Queen Victoria because of her name!). She had just ordered a cocktail to celebrate the fact that it was her birthday. So we joined her and celebrated with her.
Cagliari is not top of my list of favourite ports, but if you go up to the old city (right at the top of the hill) or the salt pans with their flamingos, there is plenty to see.