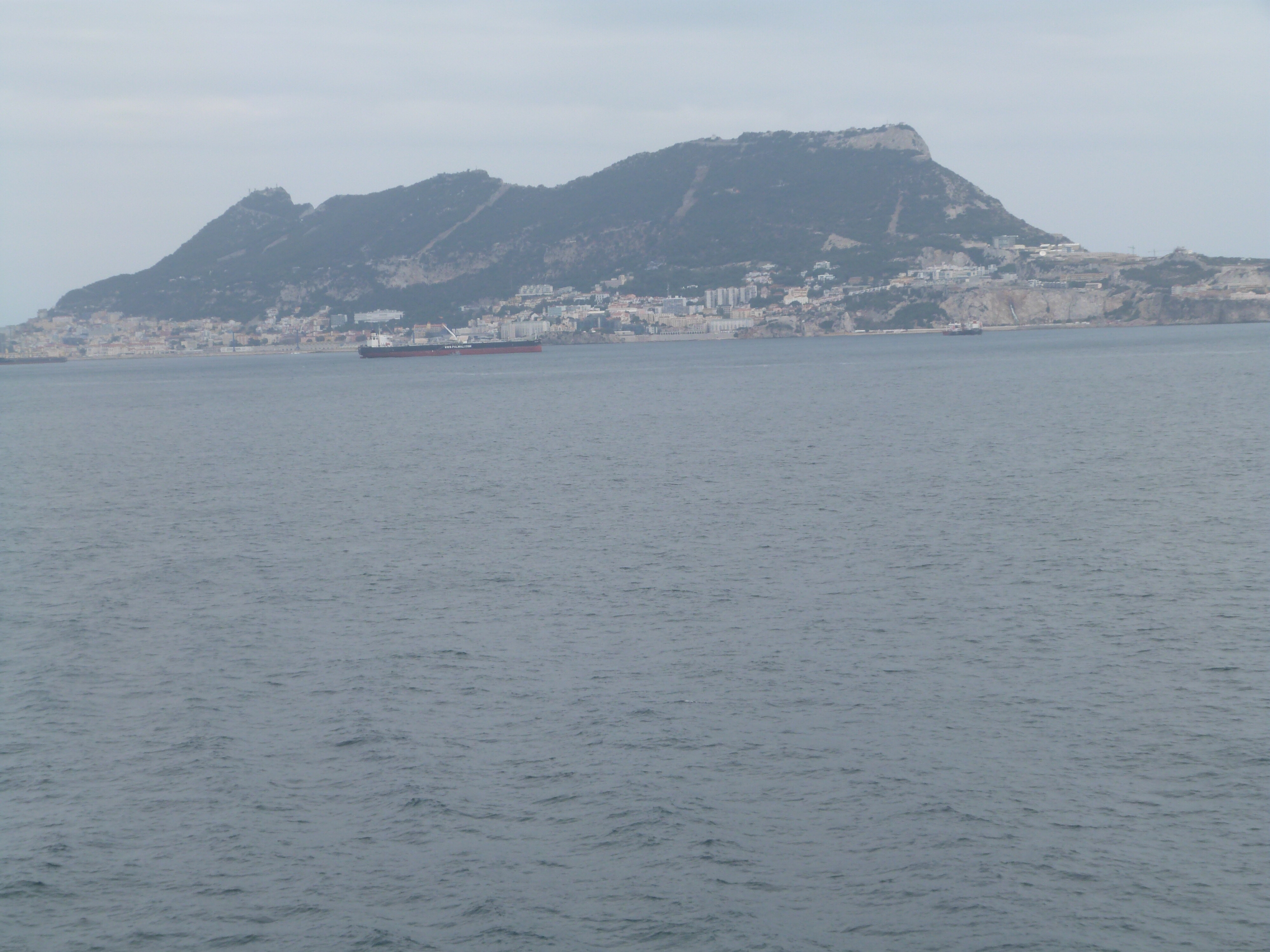 Most Brits go straight to the shops in Gibraltar. The perfume and the alcohol are incredibly cheap and the production of your cruise card produces a further 10% reduction.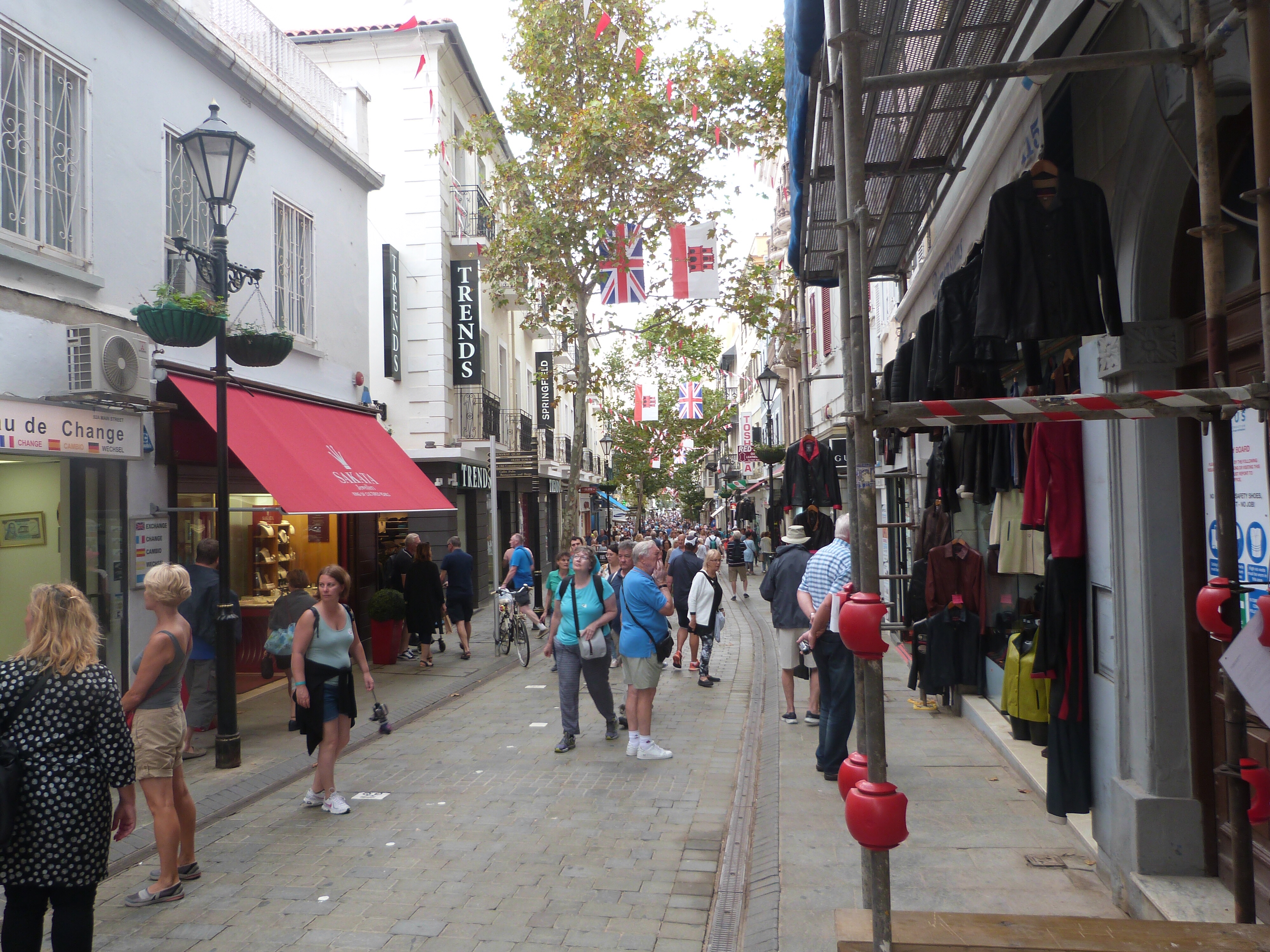 Somehow the Brits cannot resist having a go at the Spanish. When a departure from Gibraltar happens in the middle of the day, large groups of them gather together on the open rear section of Deck 9.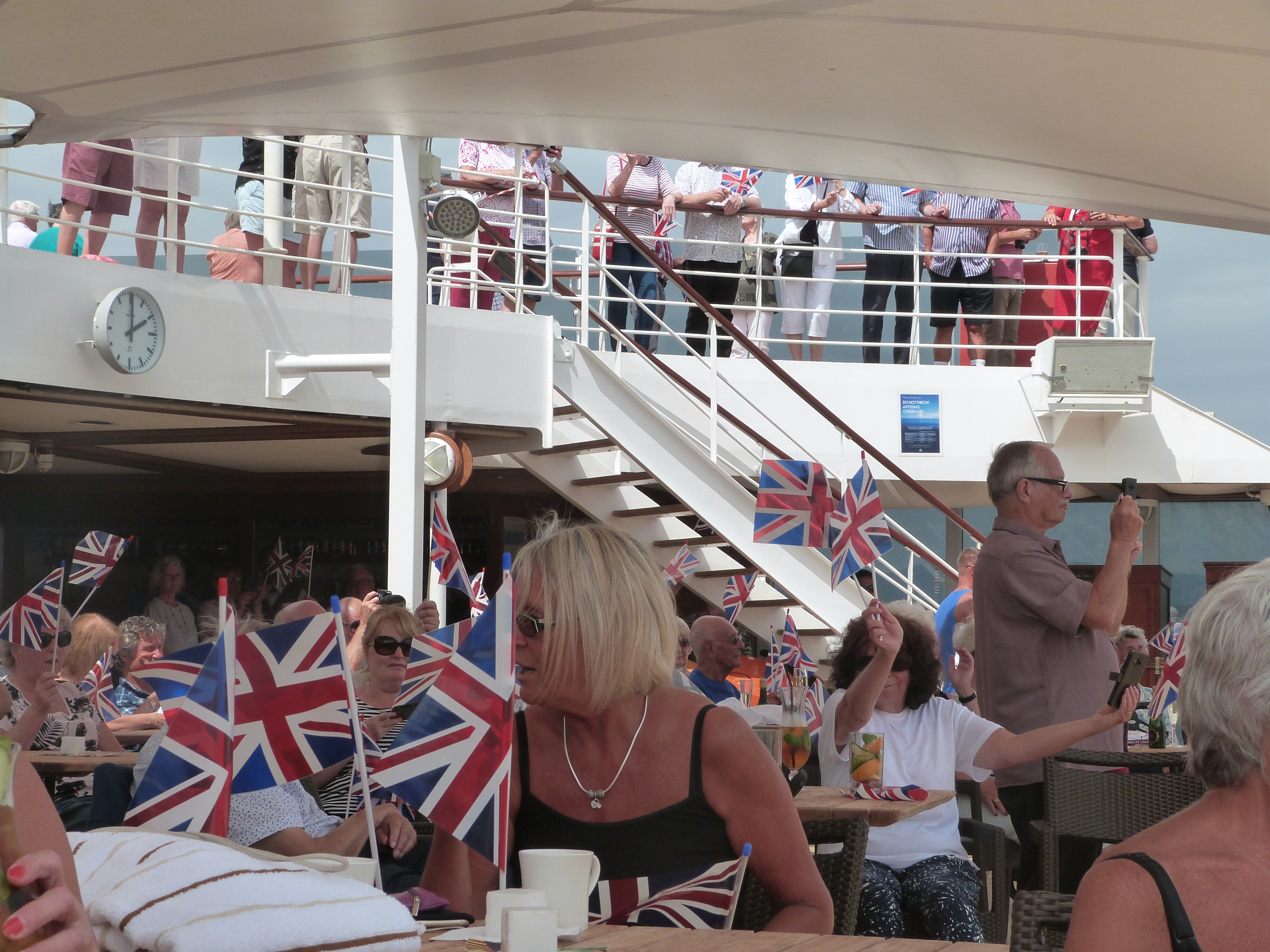 These occasions have become something of a tradition particularly when the sun is shining as it was today.
Pimms appear to sponsor these sessions, in which otherwise respectable UK citizens wave Union Jacks, drink more alcohol than usual, and sing Rule Britannia and God Save the Queen (they all stood up for that!). And they dance. Sometimes it's not a pretty sight.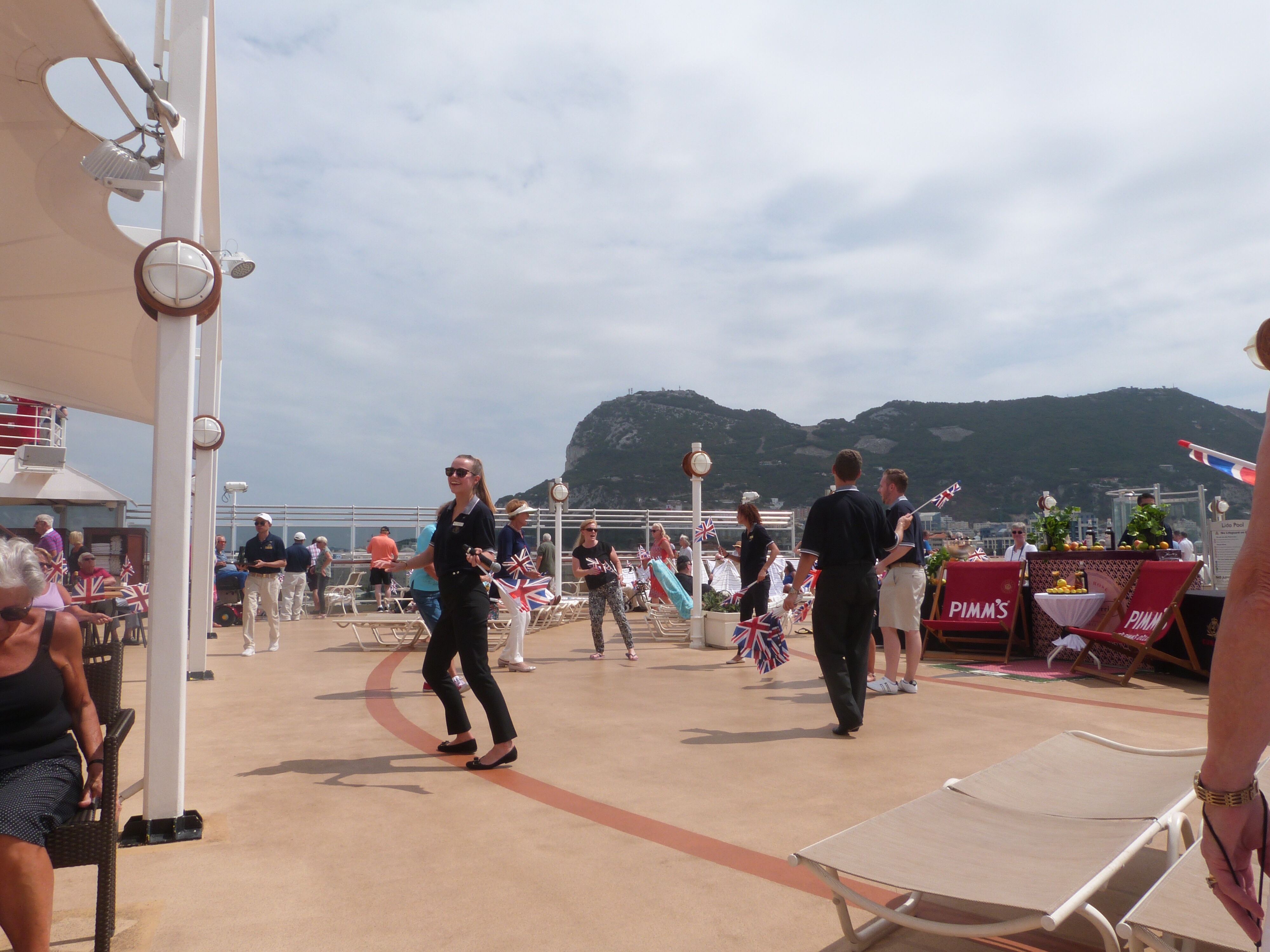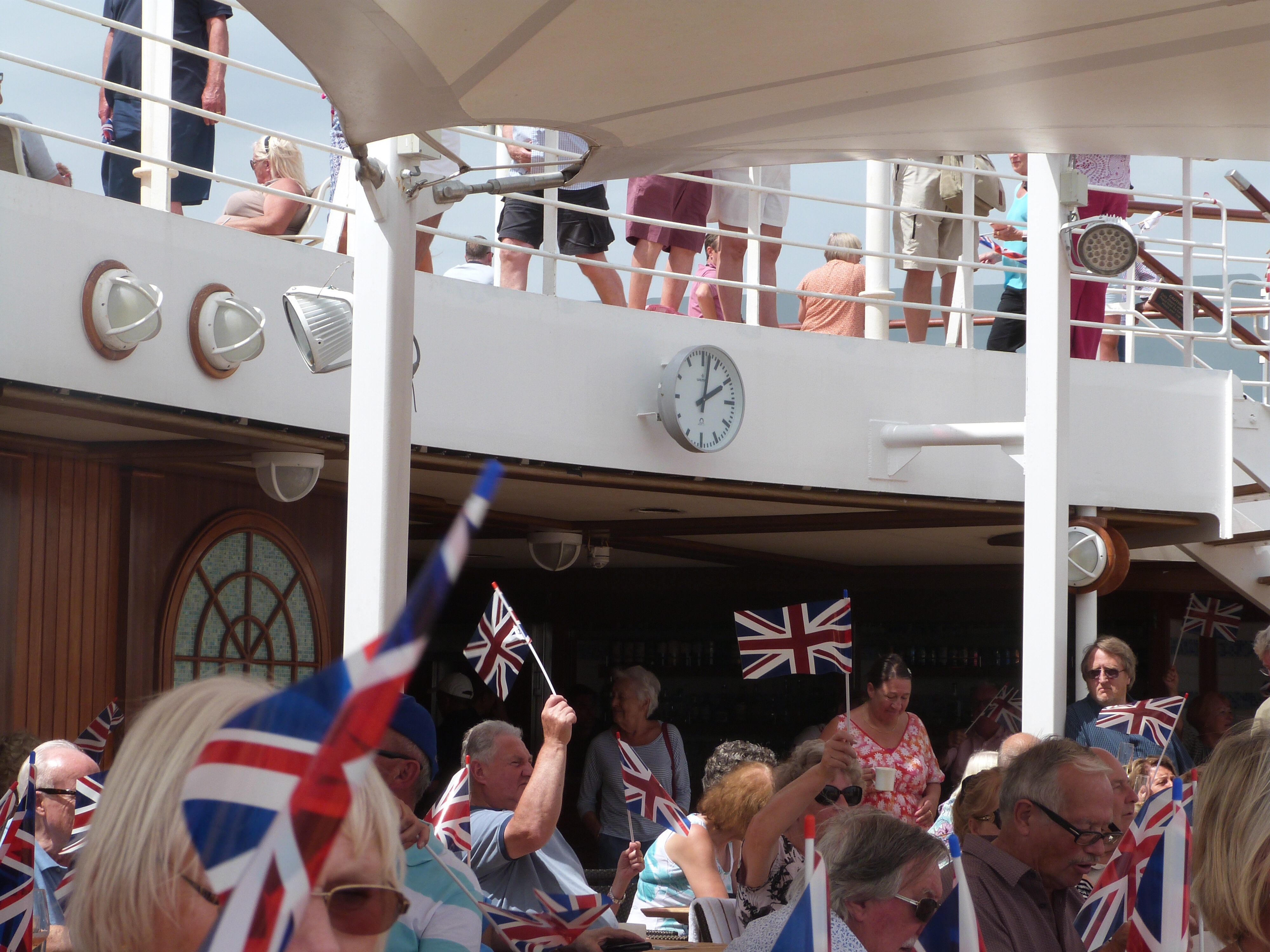 Sadly, they are singing to absent Spaniards. Everyone hopes that the Spanish Navy will turn up to keep us out of Spanish waters. They are nowhere to be seen. They keep well clear when the Queen is about.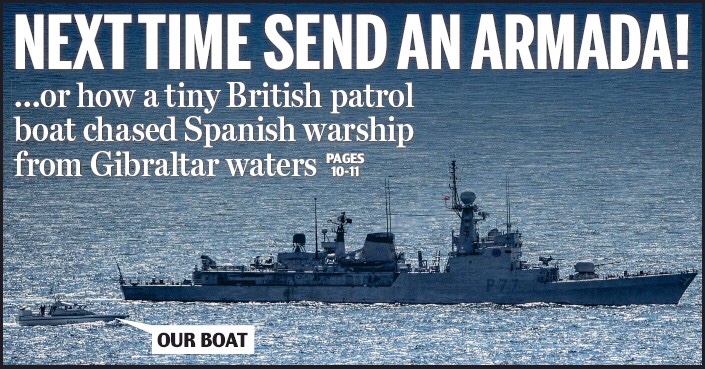 One day we'll see something like this to liven up our day.