Friday 21 January 2022.
The ports are now coming thick and fast. We woke this morning as the QE was gliding into her berth. The view was wonderful as the sun rose.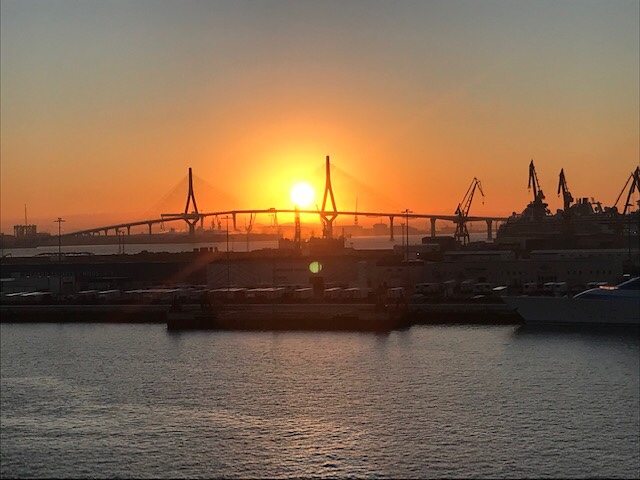 After breakfast we went ashore, armed with the evidence that we were all fully vaccinated. We entered the terminal building expecting delays while the QR codes on our mobiles were inspected.
There was no sign of any official. Zero! Straight through!
Jane and I have been here a couple of times before. It's a lovely town. Kim had the map and when I turned right out of the port, she corrected me and said we should be going left. It is not easy when there are 2 women telling a dominant male what to do. Not easy for the male is what I mean.
So we followed Kim's lead and she led us to the Cathedral. It is a landmark that we had been aiming for and it was agreed that we would have coffee in the square. The best cup of coffee we have had so far. Cunard are not good in the coffee stakes at the moment.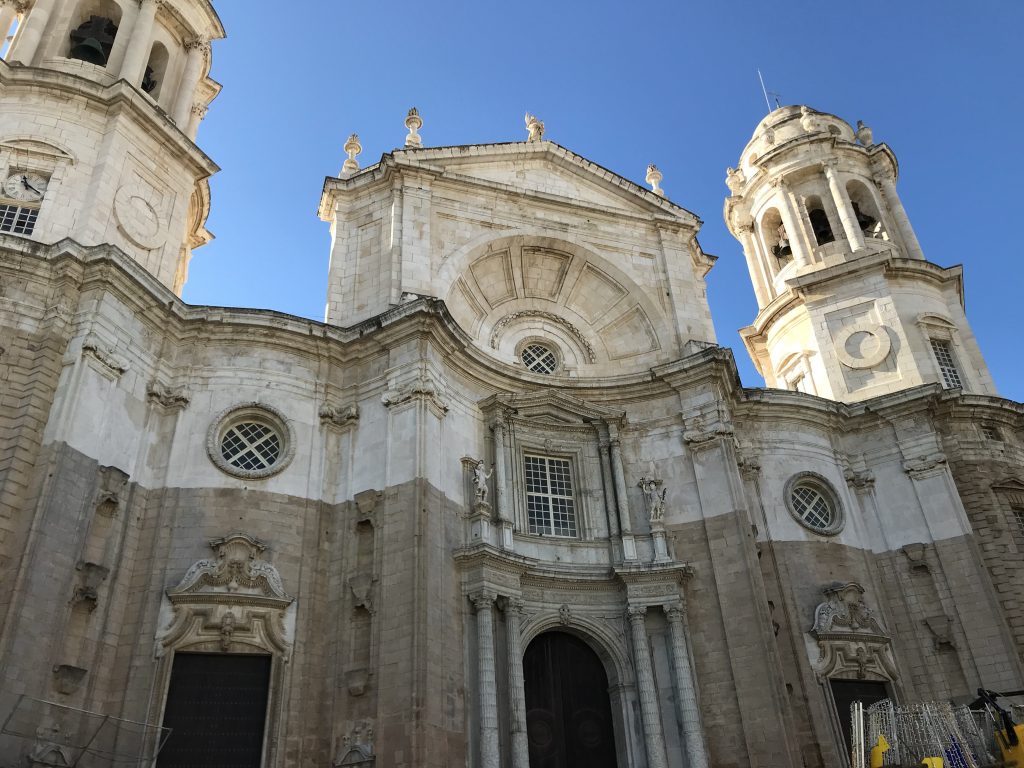 We did the daily Sudoku sitting in the sun and after a while found that last nights Royal Court Theatre act – the exceptional singer Jenny Williams – was sitting next to us with tonight's performer, the well known singer/comedian Allan Stewart who is a regular on Cunard ships. Let's hope that covid has given him time to create a new act.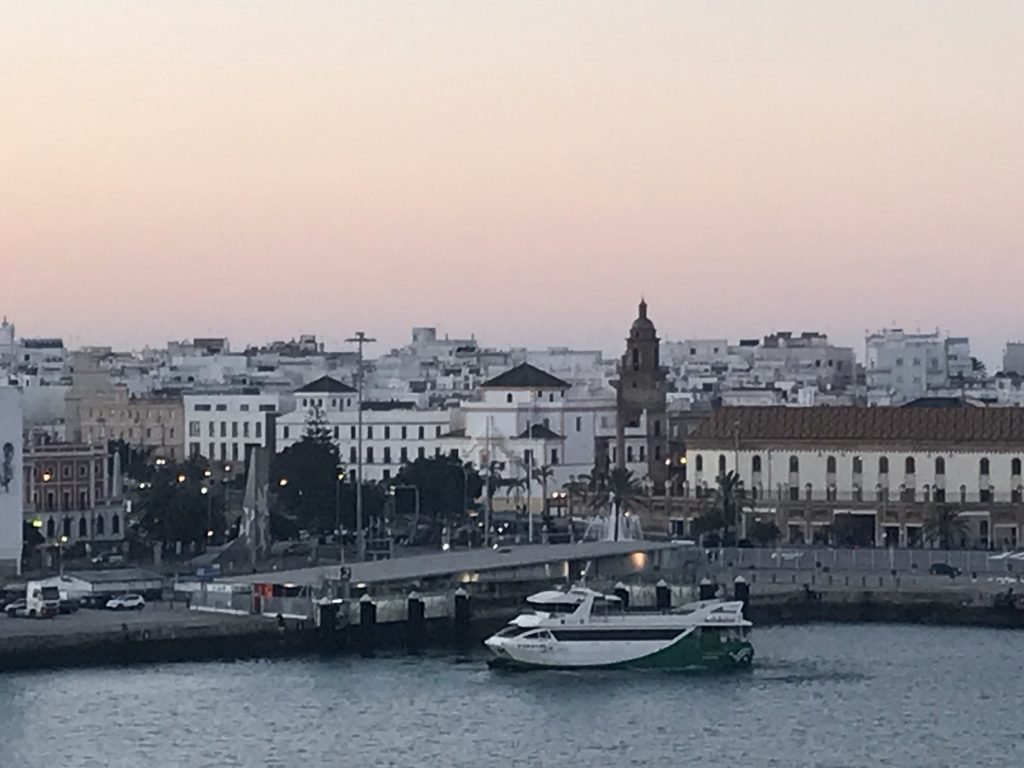 After coffee and Sudoku we set off for the Parque Genoves that Kim had spotted on the map. It was exceptional and we realised that we had been there in the past. I remember that on that earlier occasion a beautiful girl was taking part in a photo shoot. There are photos of her earlier in the blog!
We walked almost 5 miles in a clockwise direction and eventually arrived back at the ship in time for a late lunch.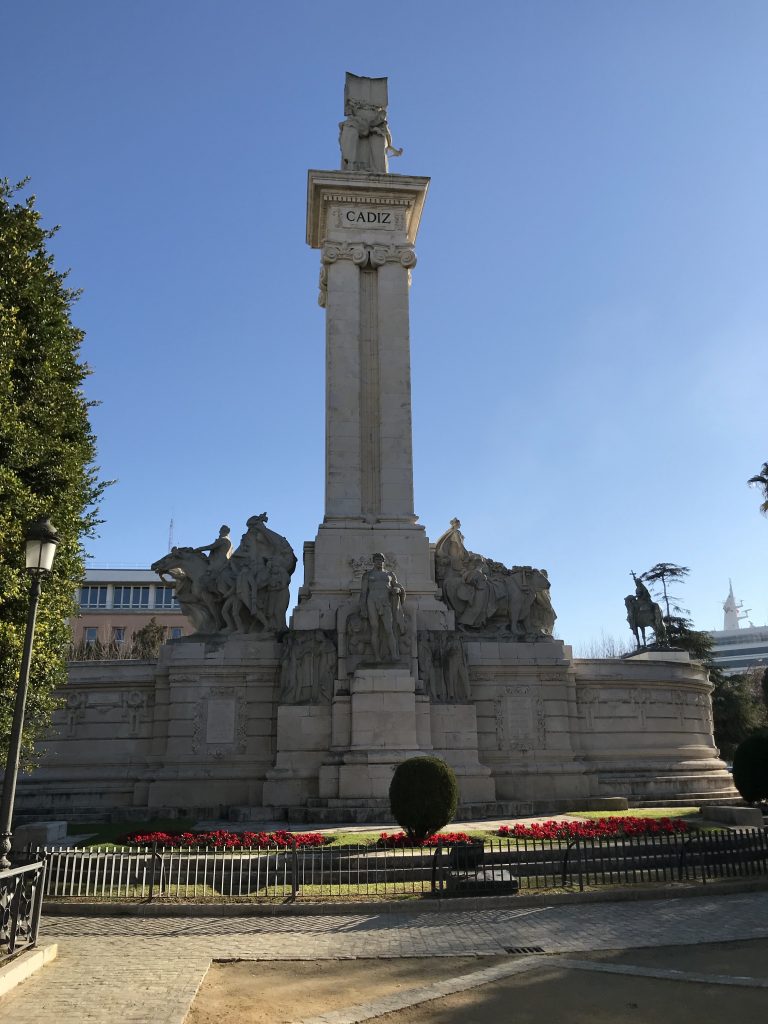 Tomorrow we are in Gibraltar for the morning and in the afternoon we sail to Malaga where will arrive in the early evening. The itinerary has been changed to ensure that we are not late for Sunday lunch with Lord and Lady Freer. Queen Elizabeth will be in Malaga overnight on Saturday. Whether she will be at anchor or on the berth we are not sure.