We are now back in cruise mode. This morning we all forgot to put our watches and clocks forward an hour, which meant that we missed a formal breakfast. Not a problem as the Lido is always open. It is more casual and more relaxed and the sun decided to shine in on us.
The sea is calm and Queen Elizabeth is sailing calmly towards Cadiz at about 20 knots.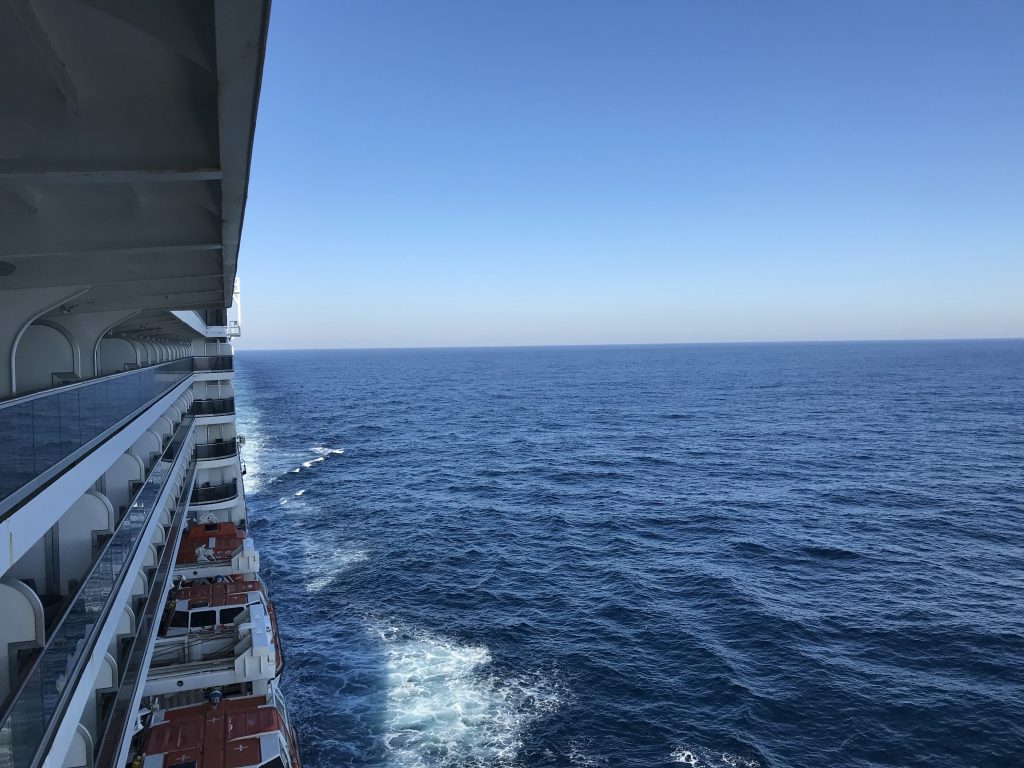 We had afternoon tea in the Queens Room today with the Stafford twins. We first met Peter and John Stafford on the Queen Victoria World Cruise in 2014. They have sailed on the last 10 World Voyages! They are great raconteurs and very good company. We will meet up with them again for lunch later in the voyage.
Later, in the early evening a Frigate appeared to be tracking us. Nick Brewer will no doubt investigate.
Cark asked if I will be watching this weekend's Saints match. I may pluck up the courage to find a seat in the Golden Lion!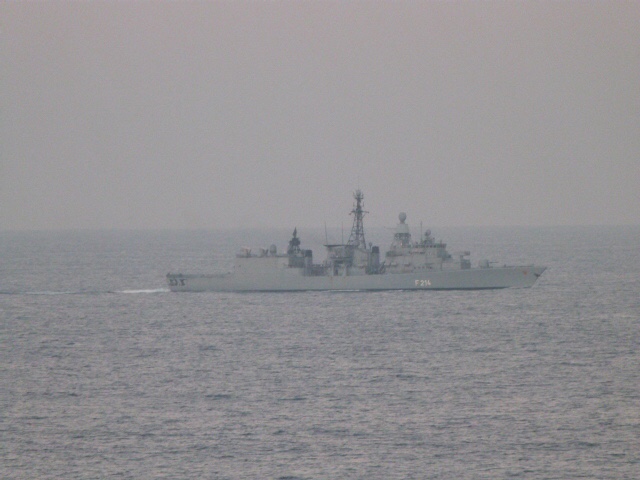 Thank you all for your good wishes. I will not be able to respond to them individually because of the expensive internet time but you are all in our thoughts all of the time!
Tomorrow Cadiz.