On the journey from the airport Mike asked if there were any places we wanted to visit during our stay. In the past we had been to the top of the World's tallest building, the Burj Khalifa; we had had tea in the 6 star Hotel the Burj al Arab. We had been to the souks and the ski slope. We had shopped in the vast Malls.
But of course it was the QE2 that I wanted to see. Jane and I had travelled to Dubai on QE2's final voyage at the end of 2008 after QE2 had been sold to Dubai for $50million. In 2012 when we were on the new Queen Elizabeth's World voyage we had a day in Dubai and I tried to get aboard QE2. I walked up the gangway, but was barred by security. I told them that my Dad had once been Captain, but that didn't work and I was marched off!
So on Saturday Mike drove us to Port Rashid. I knew that after 9 years of inactivity the much loved QE2 had been moved within the port. There were reports that the lifeboats and tenders had been removed. Other reports on QE2 websites hinted at conversion work on the interior, with rumours that at last the ship was to be turned into a hotel with various restaurants.
It was very foggy, but we could see the ship near to the road.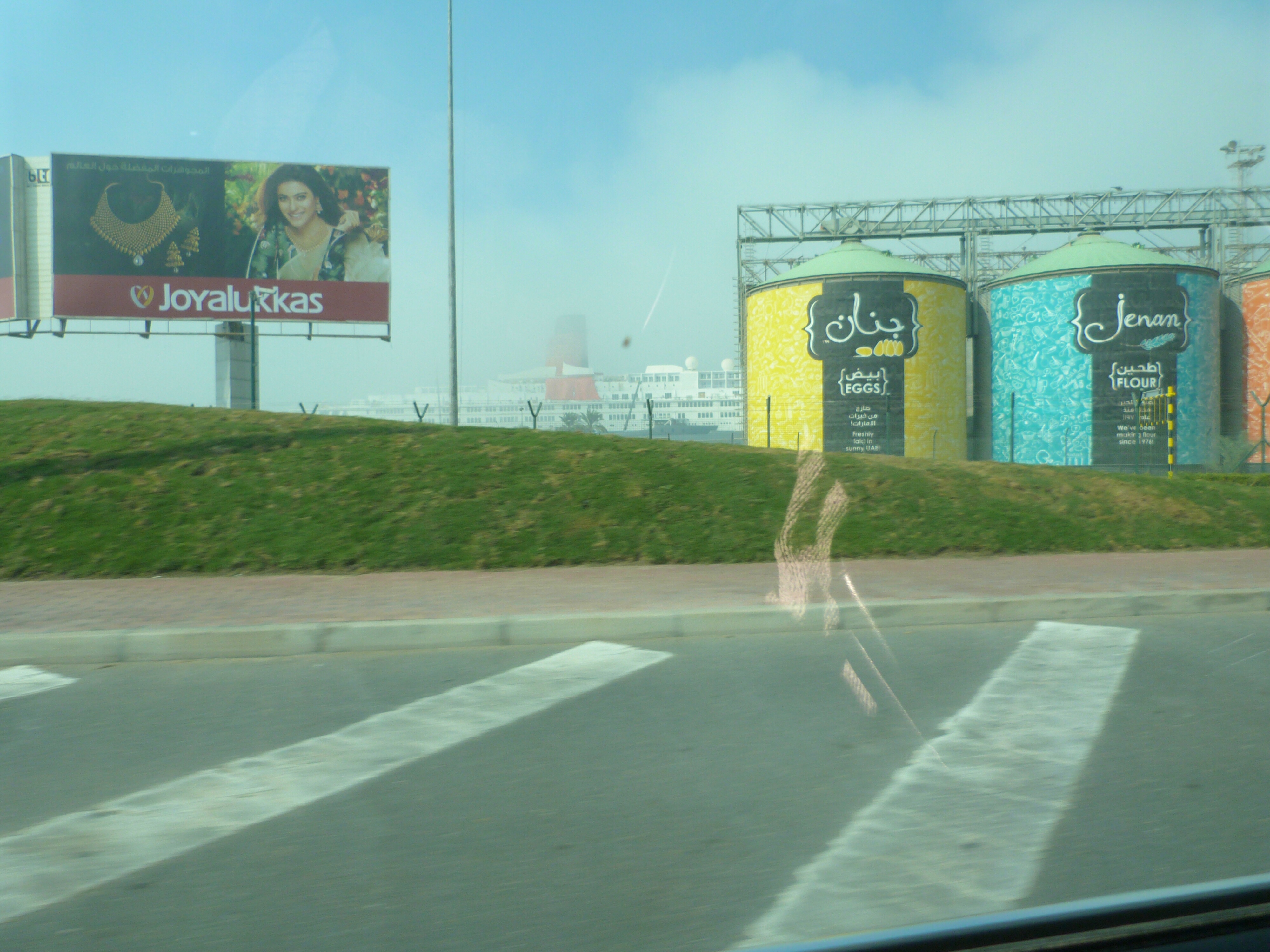 I thought that might be the best we could do, but eventually Mike found a way in and soon we were close to what appeared to be a new terminal building, with QE2 behind it. I took some photos from a distance, but as I got closer the security people pointed at a 'No cameras' sign.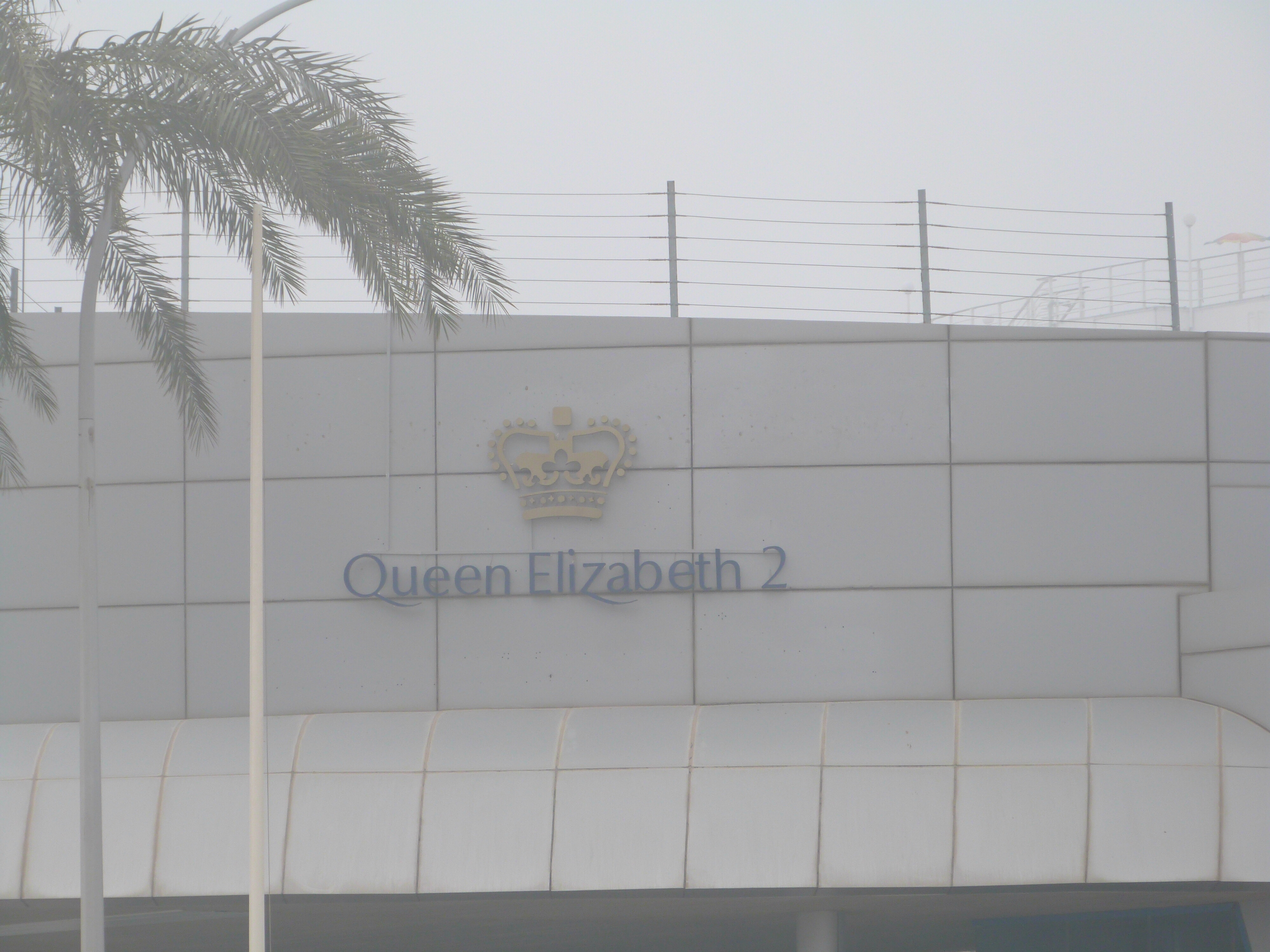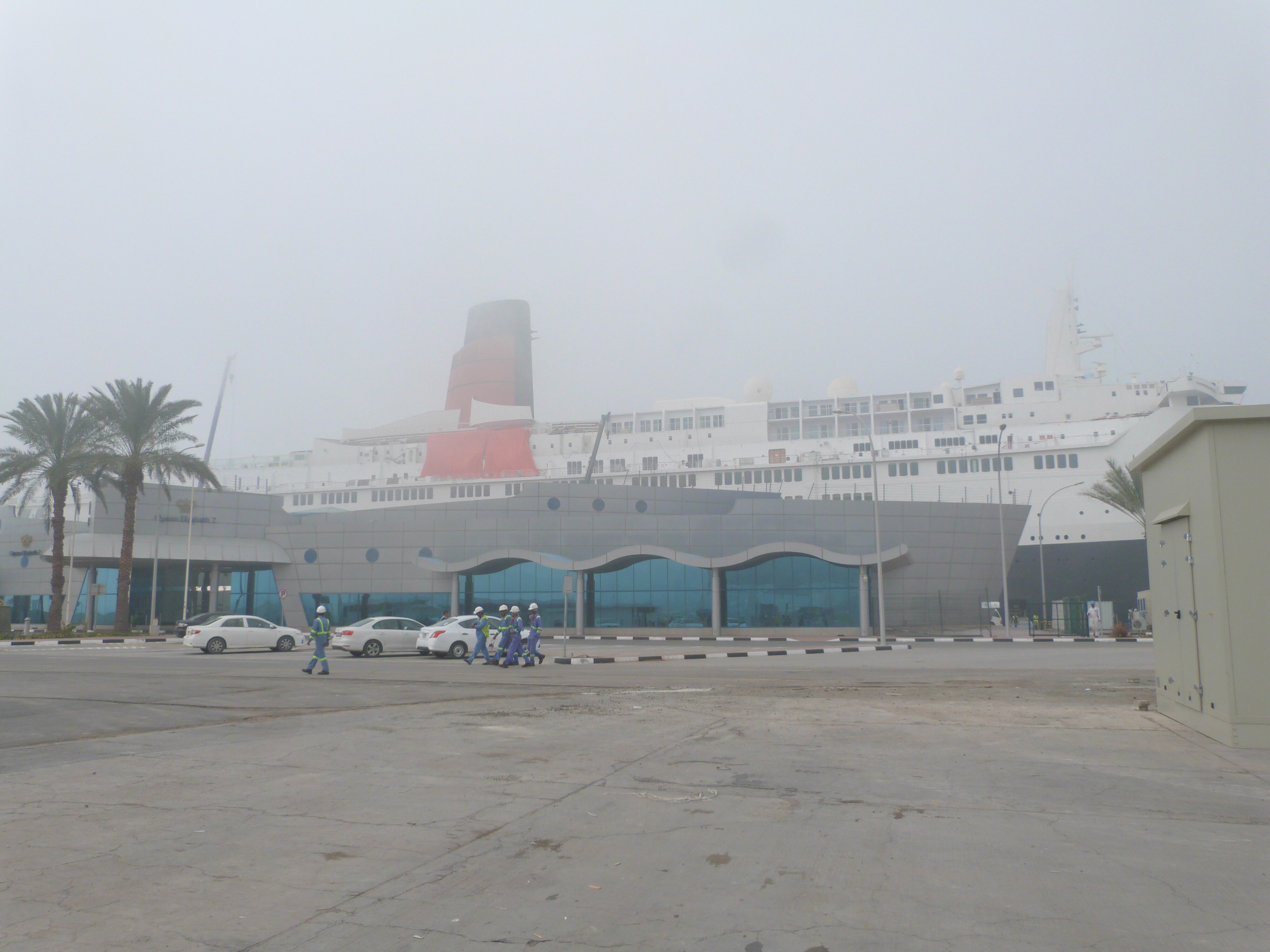 There were teams of workmen being bussed in and out and plenty of activity.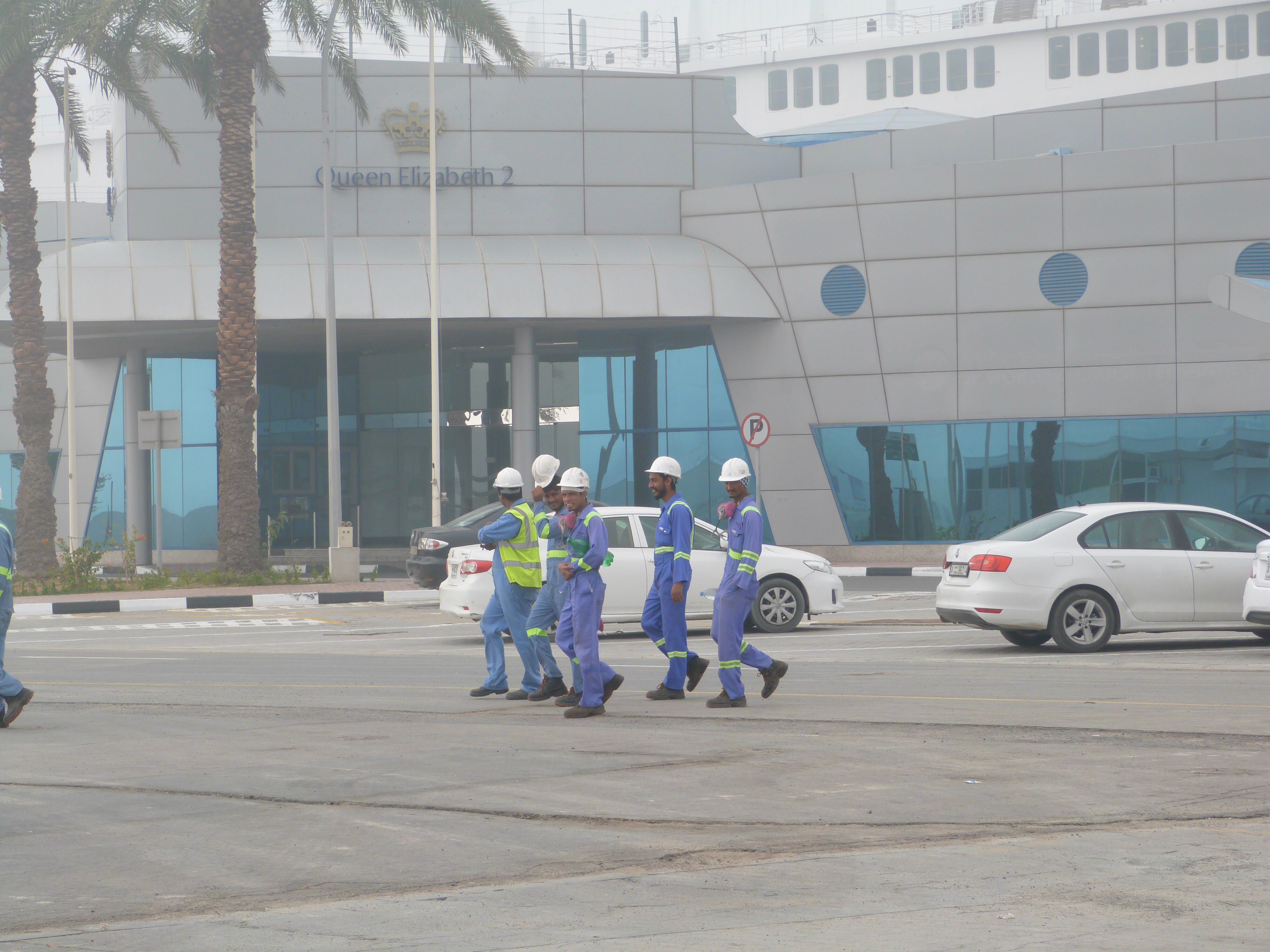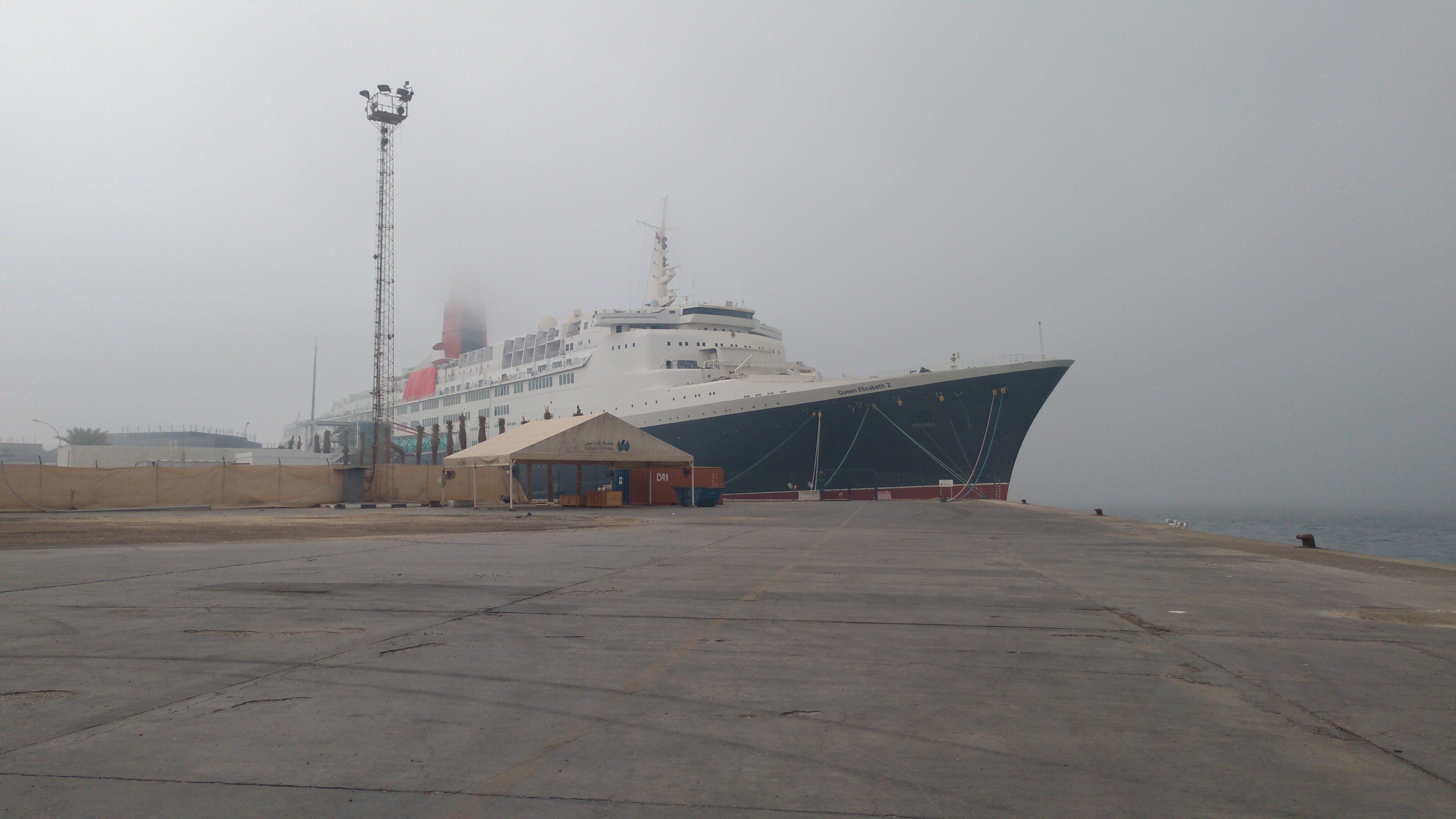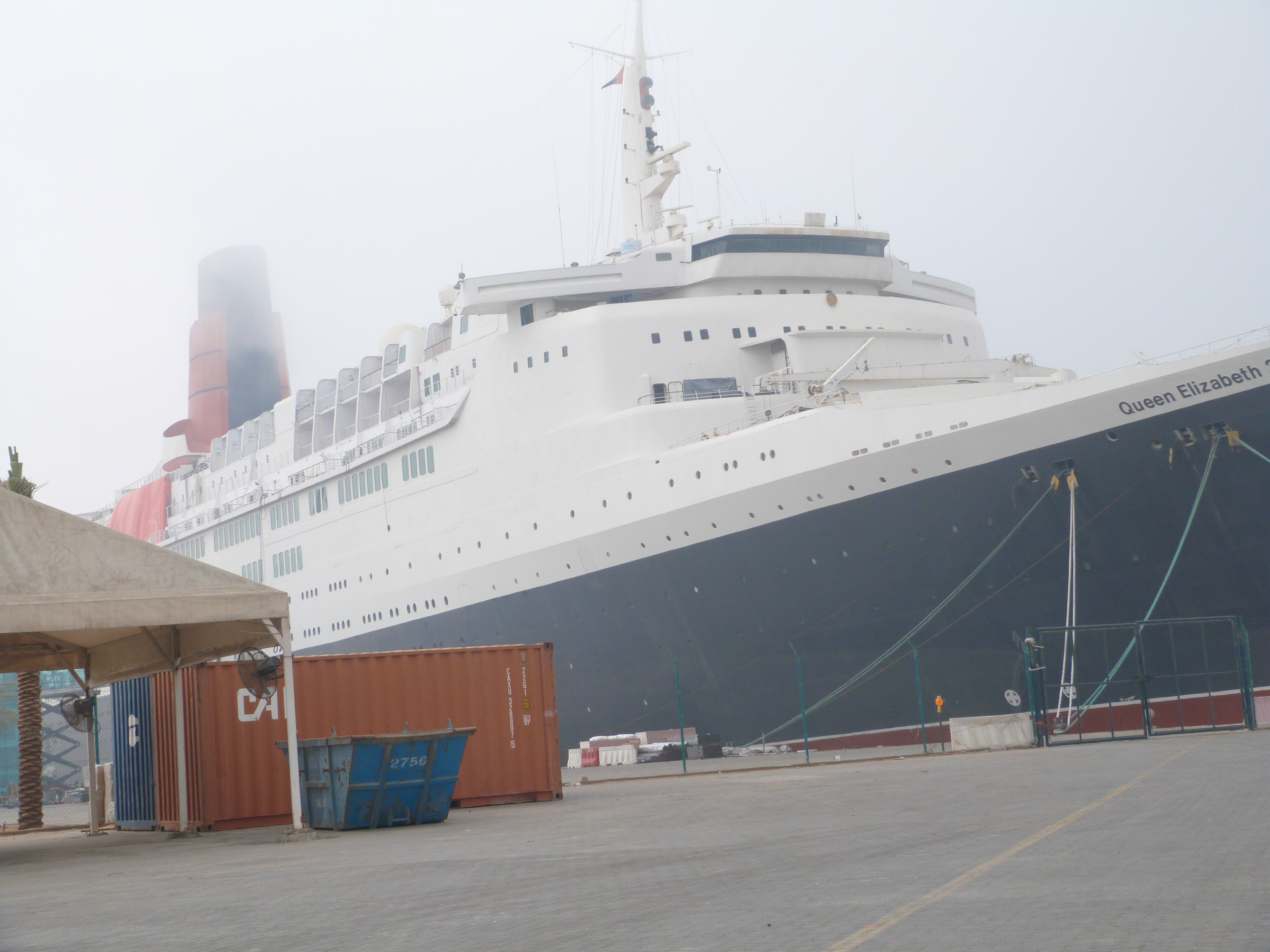 We then left the scene and while looking for an exit came across the 'missing' lifeboats and tenders. It seems that they are being assembled as some sort of exhibit.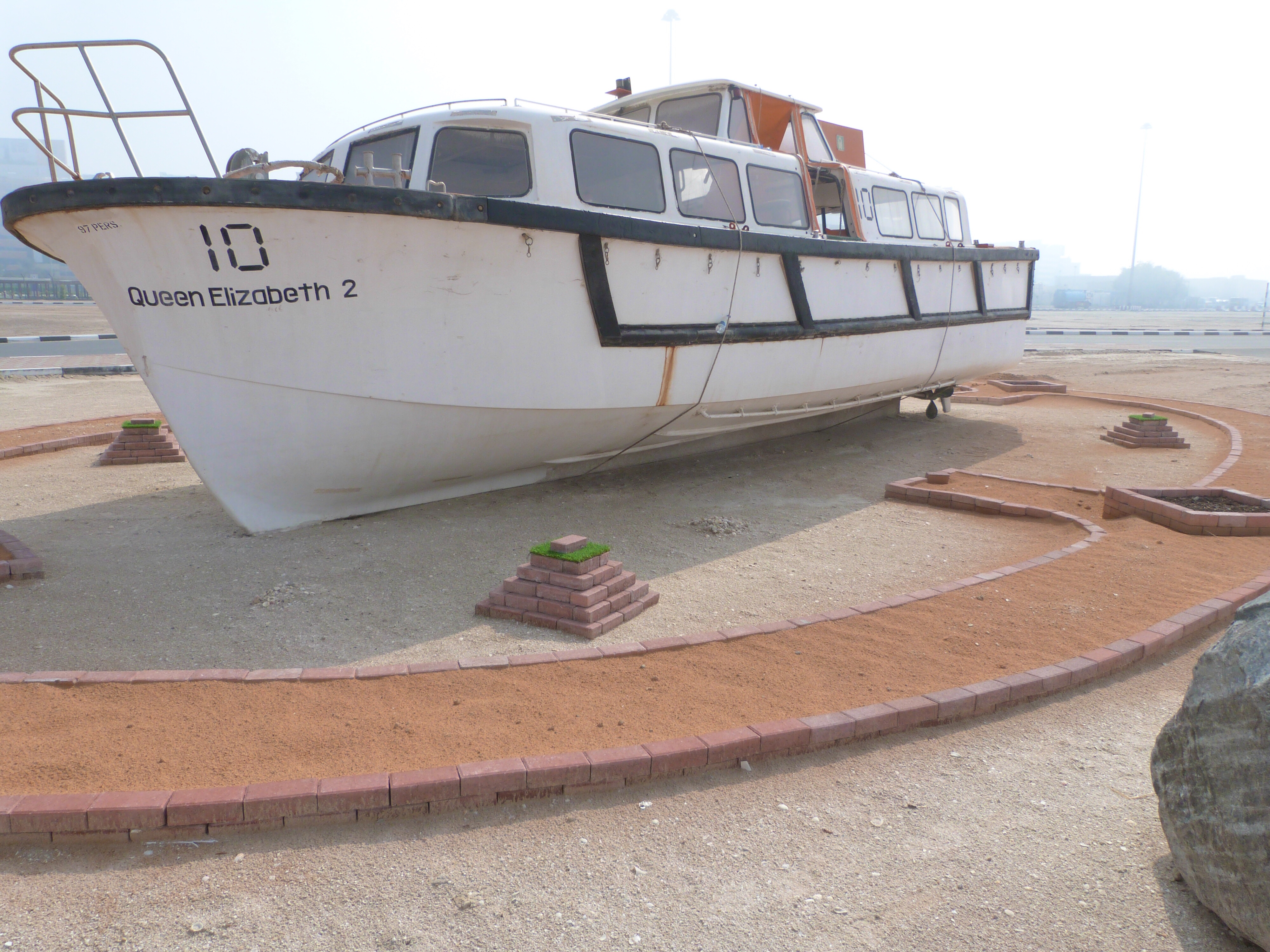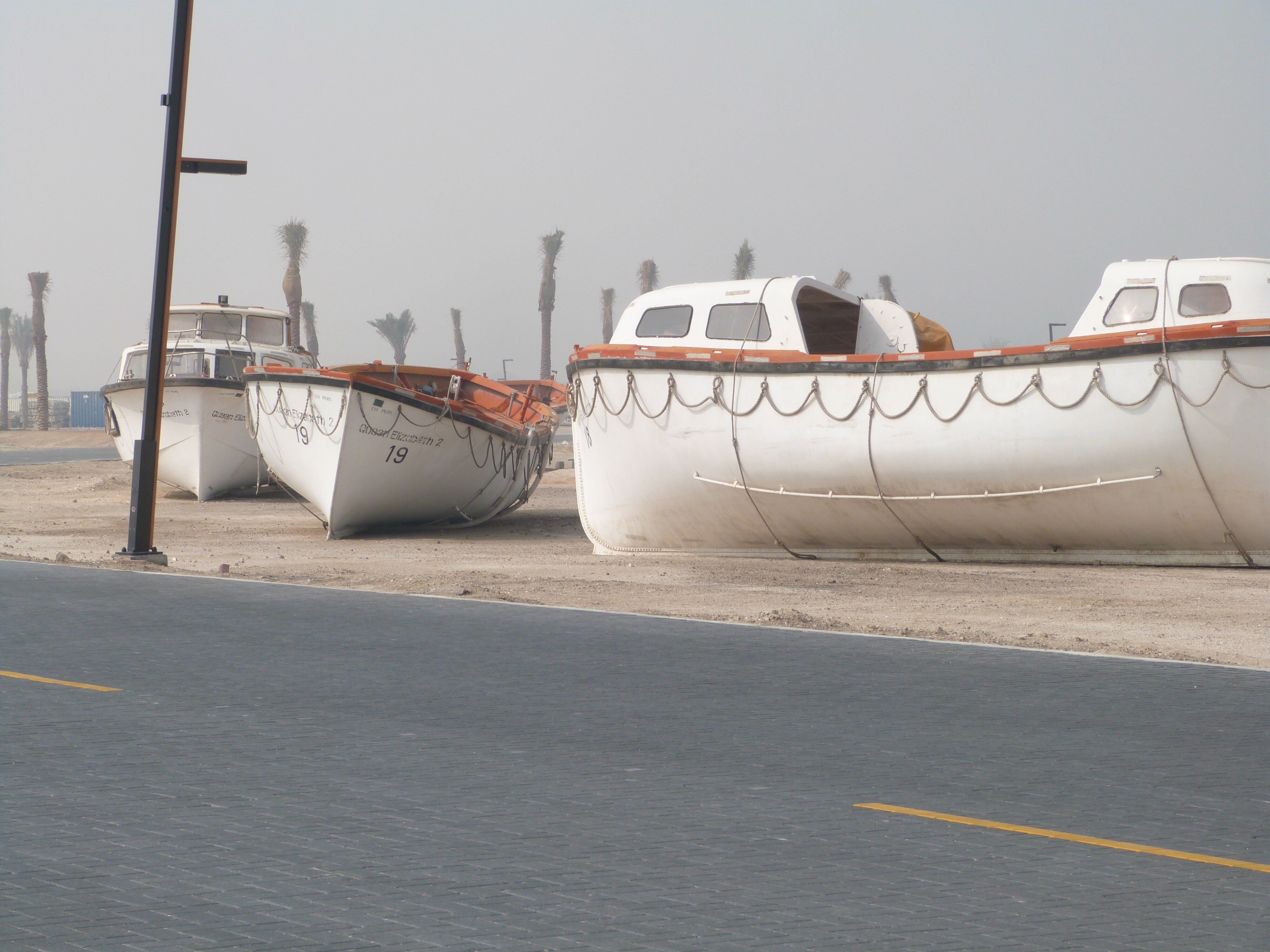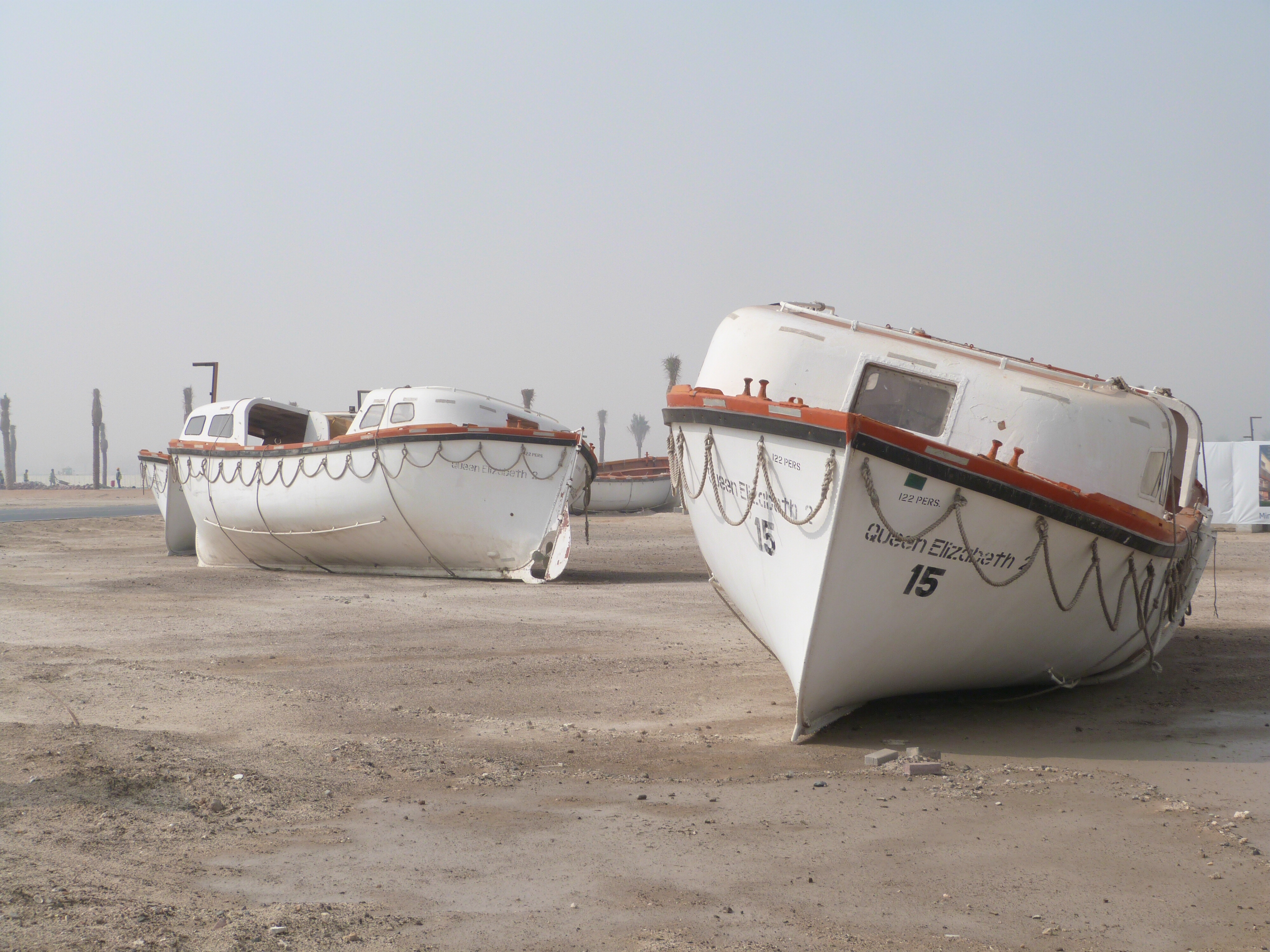 Reports on Christmas in Dubai to follow shortly!