We are still in Tuscany. It is Sunday and I am assembling the family troops and vehicles. Our cars had been left in the mountains at the wedding venue after the Saturday celebrations. Numerous gallons of excellent wine had been consumed and driving was out of the question on Saturday night. A shuttle service had been organised by our hotel so that we were returned safely.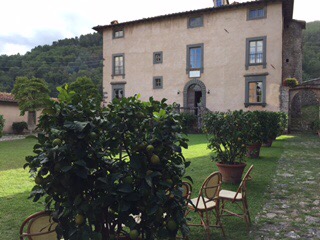 The lunch time party was organised outside. Again too much beer and wine was on offer with wonderful fresh pizzas and salads being produced as we ate. So more shuttles were the order of the day.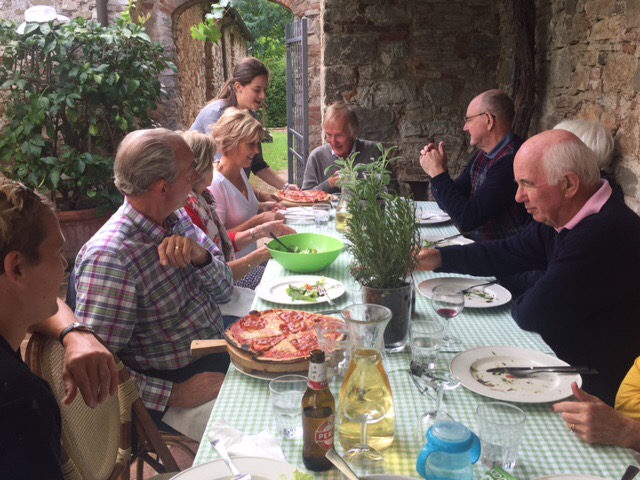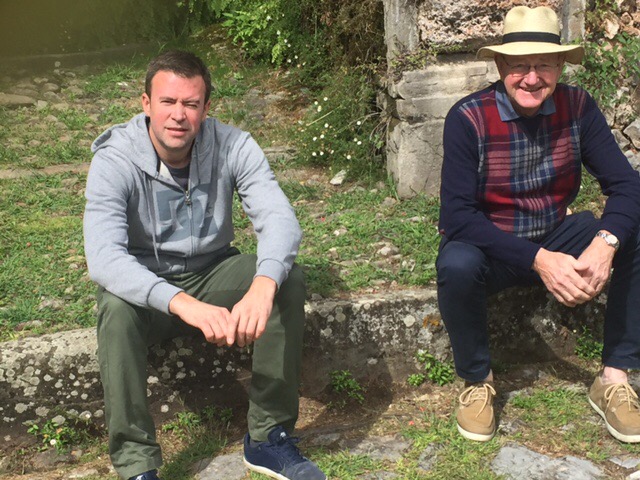 This was the groom the morning after, with Steve Hoskins.
Inside the building the children's disco entertained them (and us). It was a 'no children' wedding but the family managed to get their children and grandchildren into Tuscany under cover. Some had to break cover to be bridesmaids.
By Sunday they were all running free, but sadly the swimming pools were very cold, so they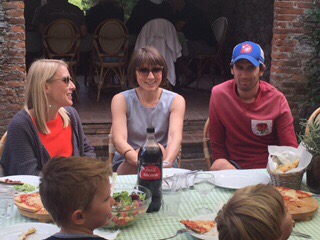 made do with table tennis and dancing.
On Monday we had to be up early. We had to get to Venice in time to drop off the car, have all the arguments about alleged damage to the car, find the prearranged taxi and get to the port before Queen Elizabeth sailed. The unknowns were potential jams on the motorways and difficulties with the car hire company, but we covered the 340 kms in record time. The taxi man was difficult to find but we were on the ship by 2.00pm and believe that 100% of the deposit on the car will be returned.

The ship sailed at 5.30pm. It was raining but the views as we sailed down past the Grand Canal and St Marks Square were magnificent.