Professor Joanne Irene Gabrynowicz was due to give her second lecture today. Her first presentation dealt with the Outer Space Treaty and was an introduction and overview of Space Law. She delivered it on Day One of the cruise. That morning I was very tired. I had spent the previous week getting everything sorted for the trip. As a result I have to admit that I nodded off a number of times during the talk. Luckily I don't think she noticed – the lighting makes it difficult to see the audience from the stage in the Royal Court Theatre!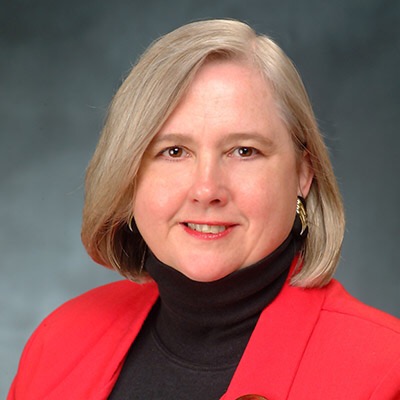 The fact that she was an expert in the Law of Space reminded me that a good friend of mine in my university days had eventually become an authority in that subject. His name was and is Sa'id Mosteshar and although I read Law, he did not. I think he read Physics. I may not have all my facts right but I think he then gained a Masters in Statistics. I then heard that he had qualified as a Chartered Accountant but had decided the Law was for him and qualified as a barrister in the U.K. By this time our lives had gone in different directions but I know that he joined the California Bar and at one stage specialised in the Law of Space.
So today being refreshed and awake, I approached Professor Gabrynowicz as she was about to be introduced to the audience before her second talk. Did she know my old chum Sa'id? Oh yes she said. He is a very good friend of mine. I know him well. He has a very important position in London.
I have looked him up. Sa'id is Director of the London Institute of Space Policy and Law and the Professor of International Space Law.
Today's presentation was on The Law of the International Space Station. It was excellent and generated a large number of questions from the audience. I will have to persuade Sa'id that there is another career awaiting him aboard Cunard ships.
I'm not sure if I have mentioned the people on board who we have met on Cunard Queens before. Apart from the Cunard "royalty" Commodore Ron  and Kim Warwick and  Captain Ian and Susan McNaught, there is the, now retired, Federal Judge Tom and Kathy Whelan. Tom was appointed as a Californian Federal Judge by President Bill Clinton. He had started his legal career as a District Attorney in San Diego.
Pamela Zirkle and her mother Peggy are on board. We have sailed with them many times. There are some ladies who we have sat with at dinner in the past. Anne, who apparently decided to leave her husband at home, Vivian who lives in Poole and others who recognise Jane and come to talk to her.
What I failed to tell you was that the weather was magnificent today. A calm sea, a clear blue sky and sunny with a gentle breeze. Perfect holiday weather.