My chum Michael Yeomans had been sent out to recce Olympia before our visit. He reported to me by email on Friday after his visit to the Olympia site the day before. He gave me a number of useful tips.
It was only by chance that he had mentioned that he was going on a Silversea voyage about a month ago. He didn't have any detail of the ports they would be visiting as Posie had booked the trip. I looked up their itinerary and found that the voyage took them to Katakolon, the port for Olympia, 2 days before our visit.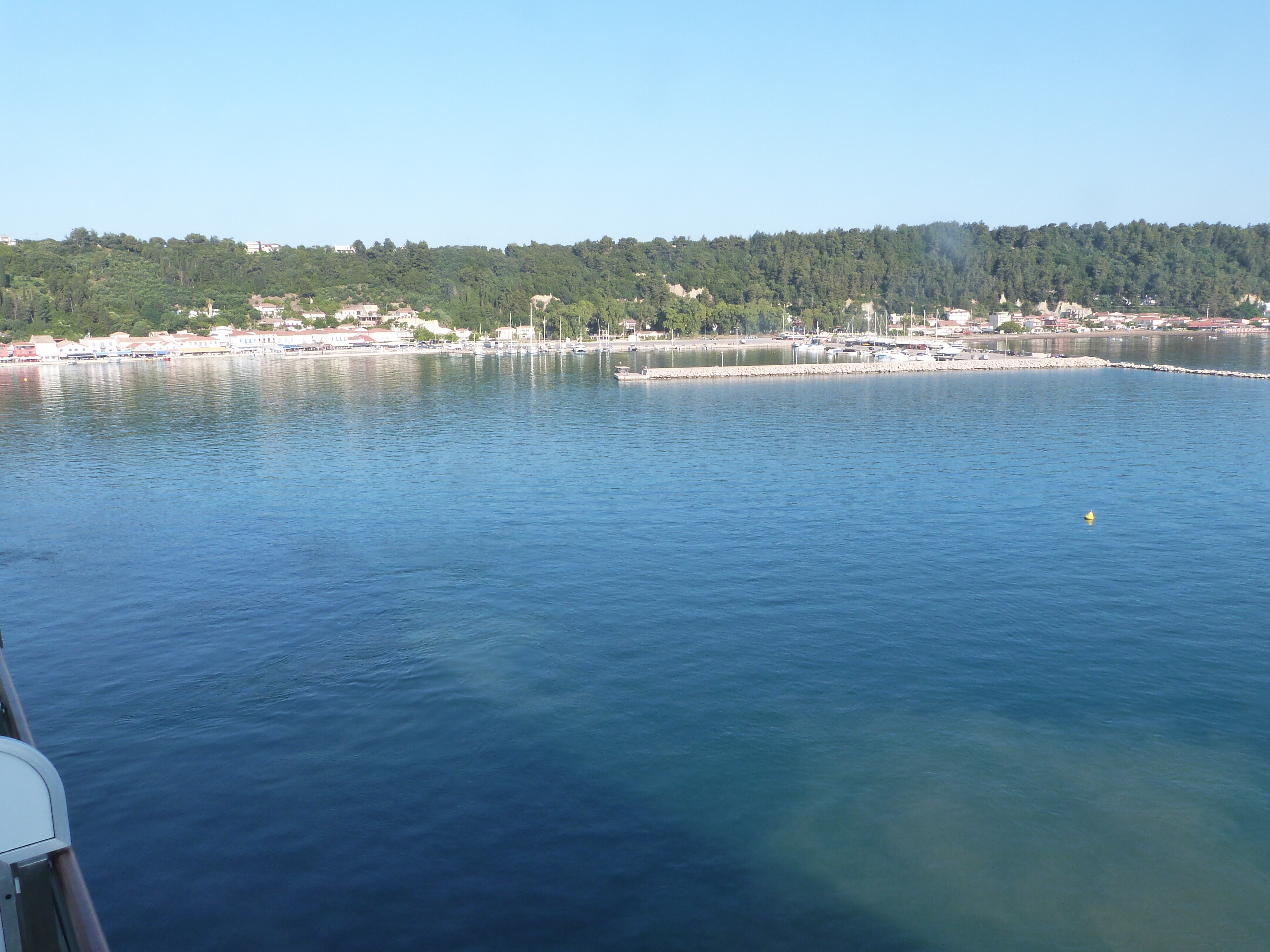 We had booked an adapted vehicle through Cunard for 10.00am and I wanted to be sure that we would be able to negotiate Jane around the archeological site. Many internet message boards were saying that wheelchair users would be unable to get around. Occasionally we would find steps and no ramp, or areas of loose gravel, but we had no real difficulties.
Antonio was the driver.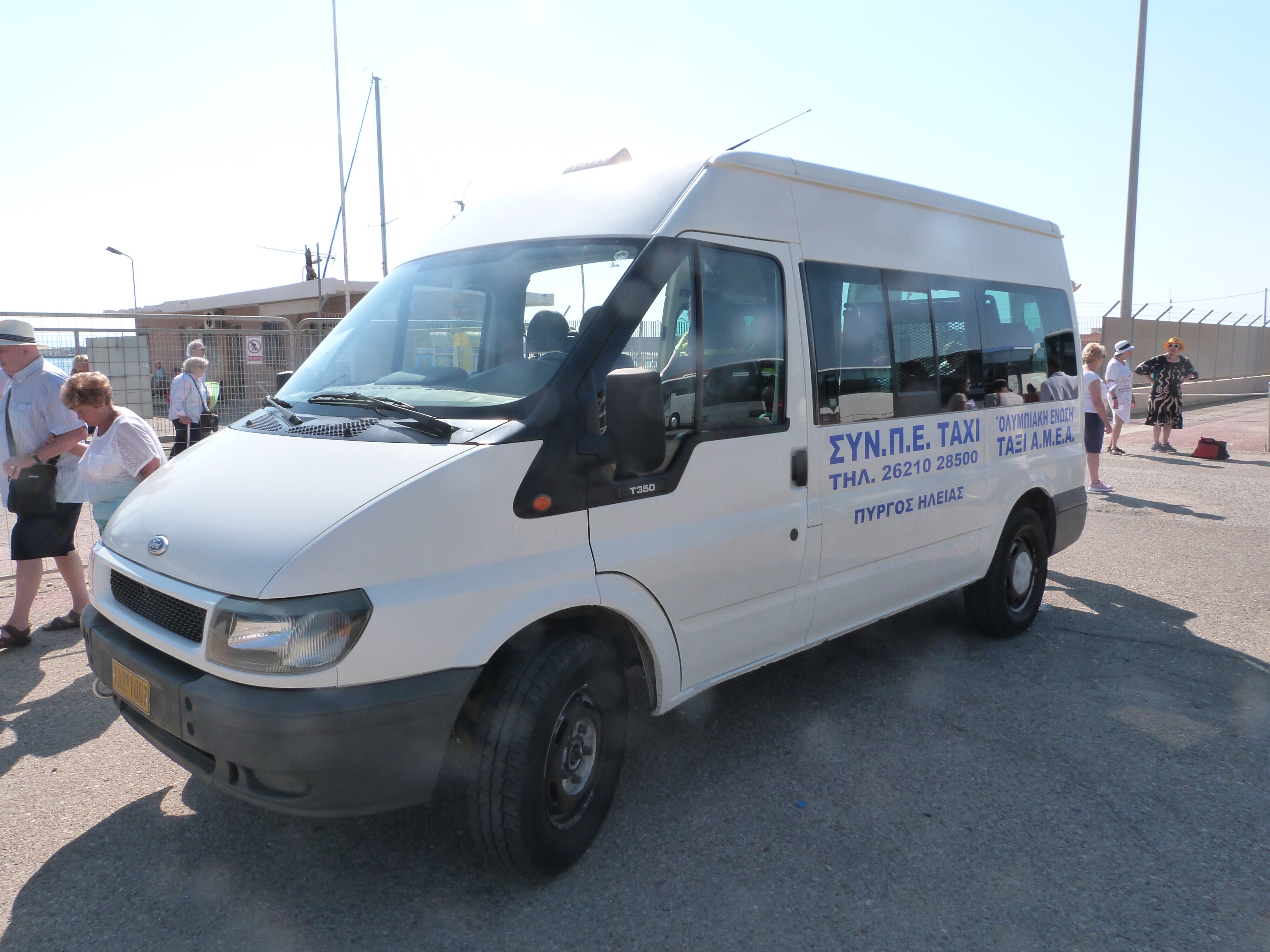 The vehicle had a lift and Jane was soon settled in position. Olympia is about 40km from Katakolon and we set off at a pace. There was very little traffic and we were soon at Olympia. A large town has grown up around the site with souvenir shops, restaurants and bars. A little different to the place as it was back in 776BC.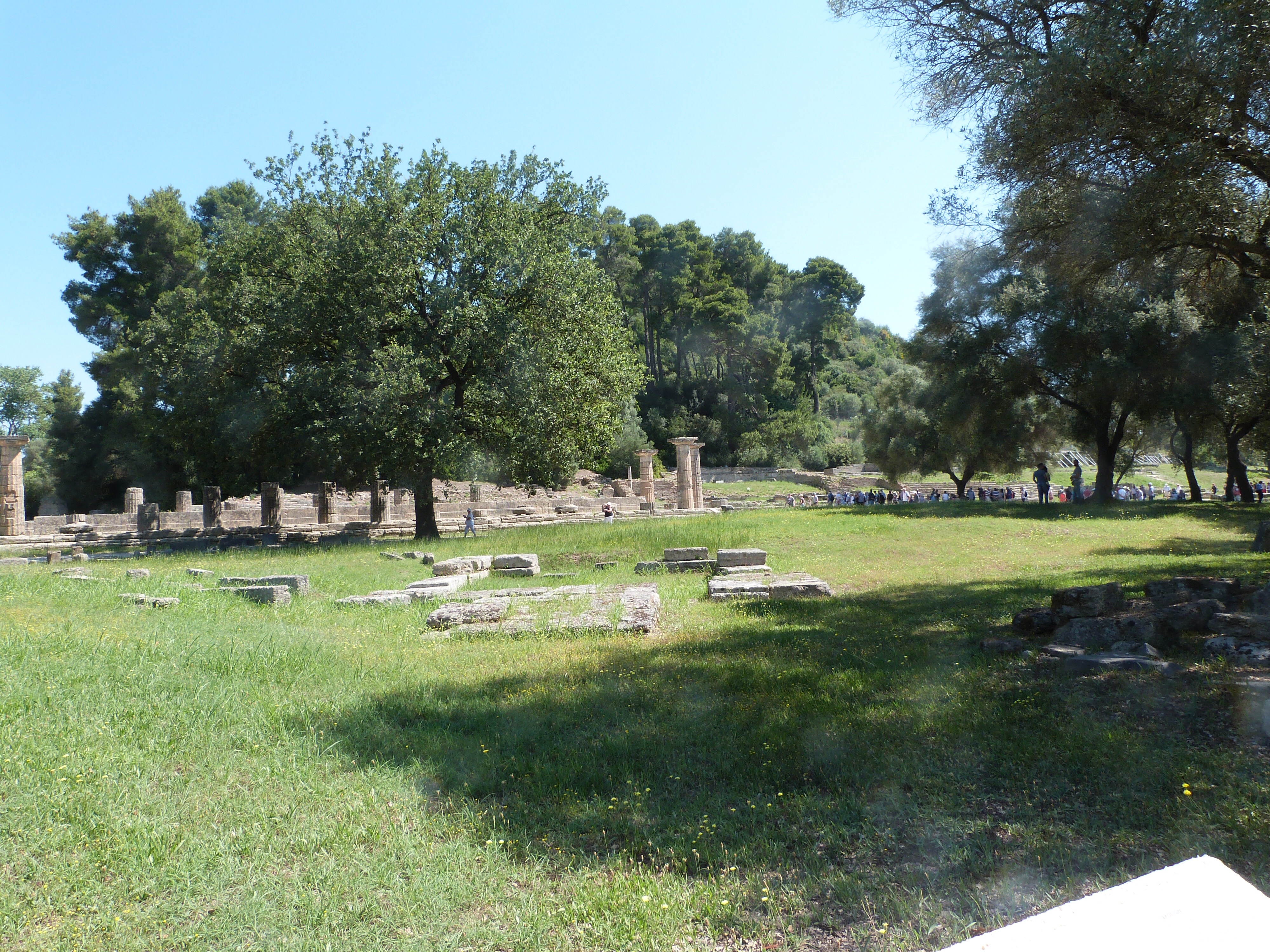 No one is quite sure why the Games started or who started them, but from 776BC for more than 1000 years the Games took place every 4 years. All wars stopped for 3 months beforehand to enable the great and the good to travel to the Games safely!
Antonio took us past all the no entry signs and along the walkways to get us to the archeological entrance and we spent the next 2 hours exploring the site and the Museum. The highlight was the Stadium and the arch through which the athletes entered the arena. Probably as many as 40,000 people would watch the Games, seated on the grassy banks surrounding the arena.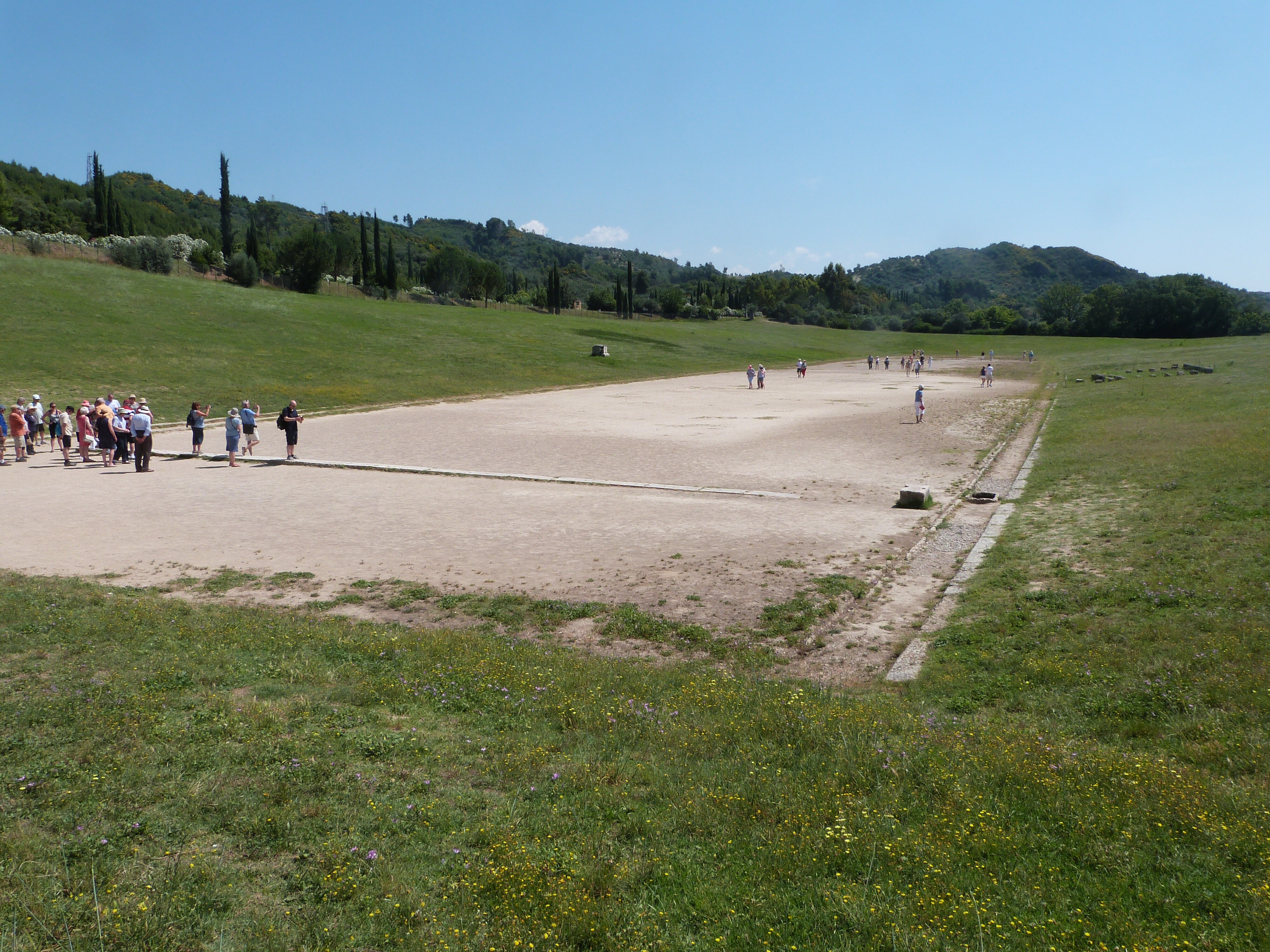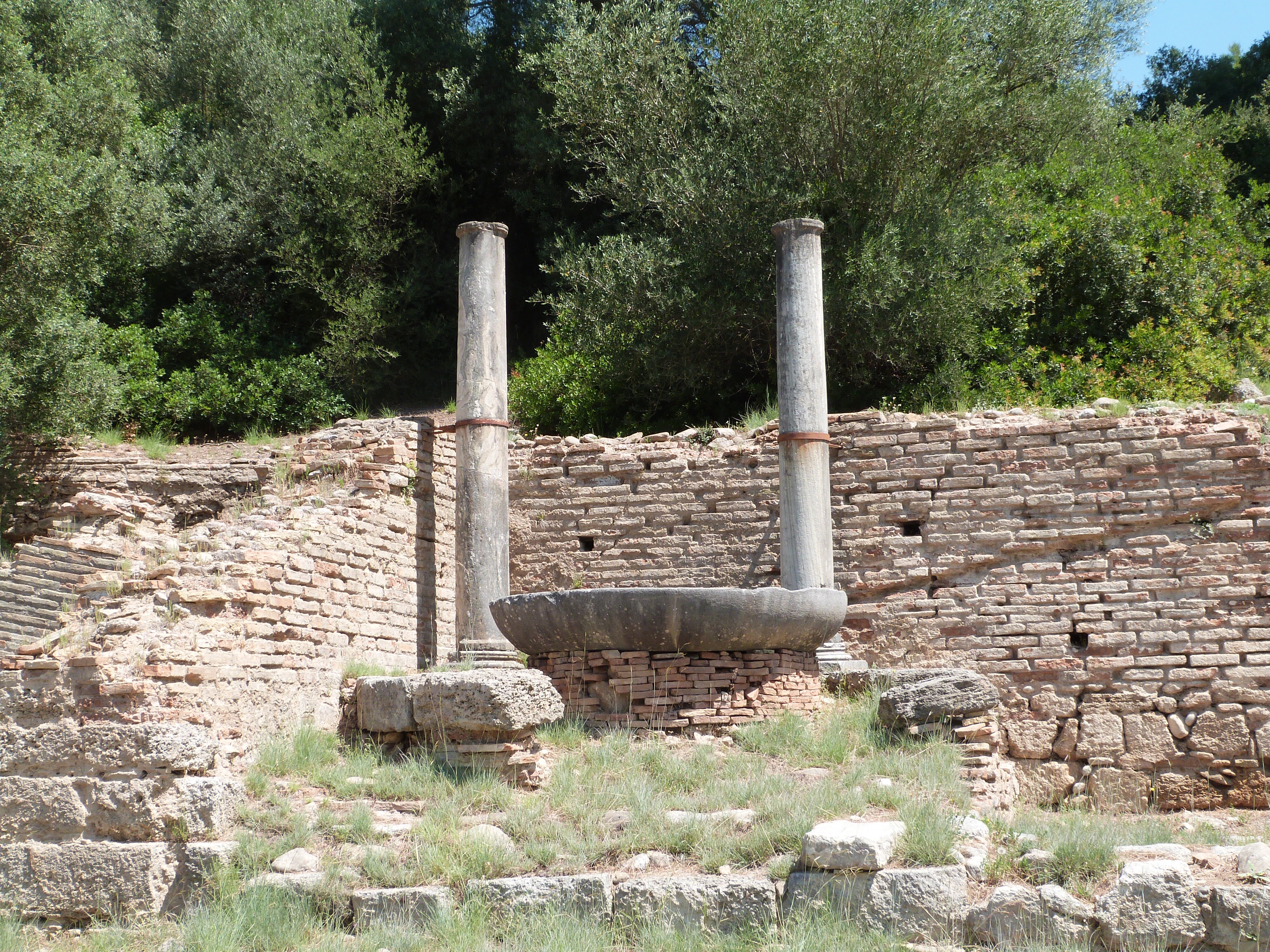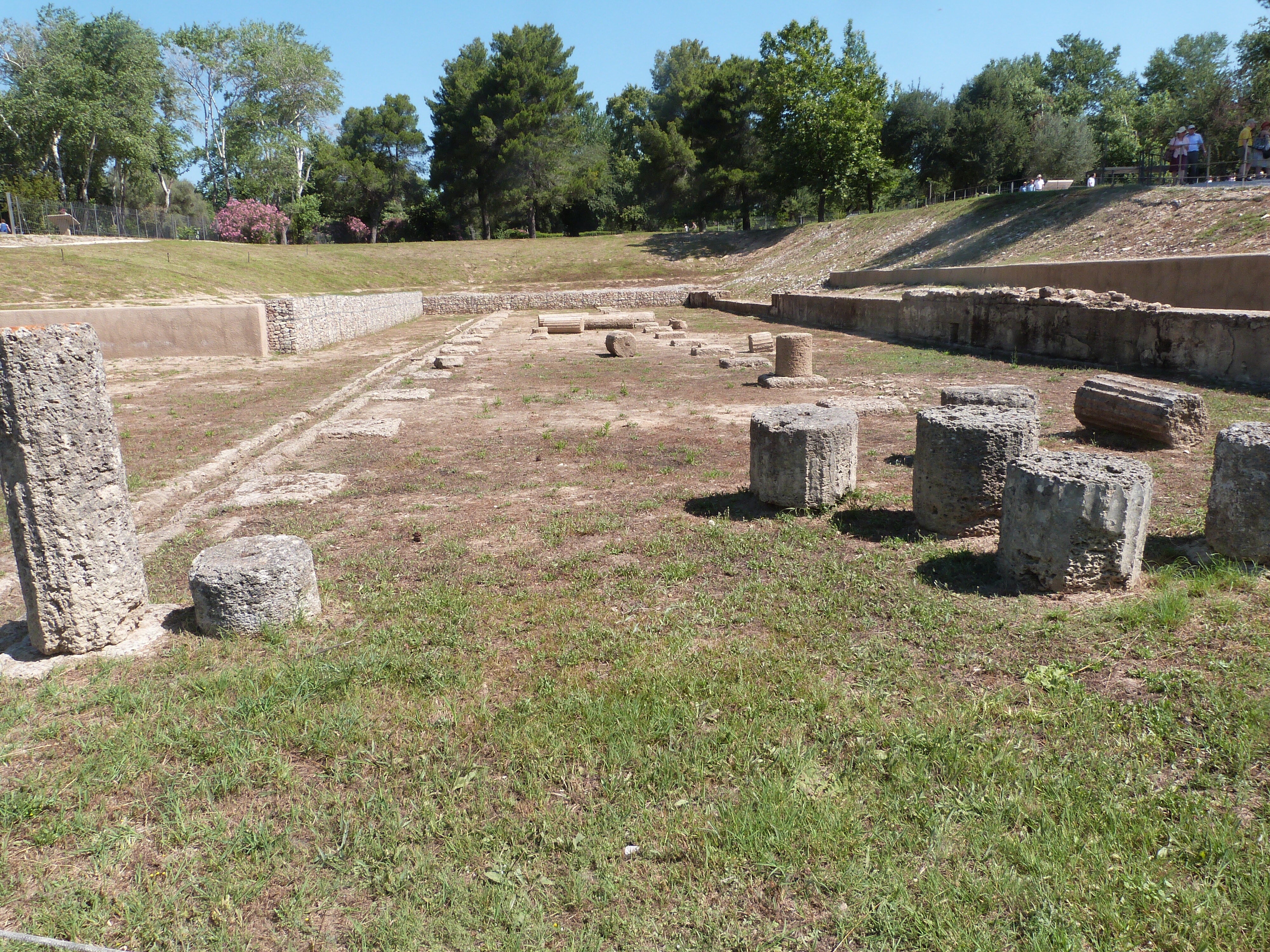 This is Titus, I think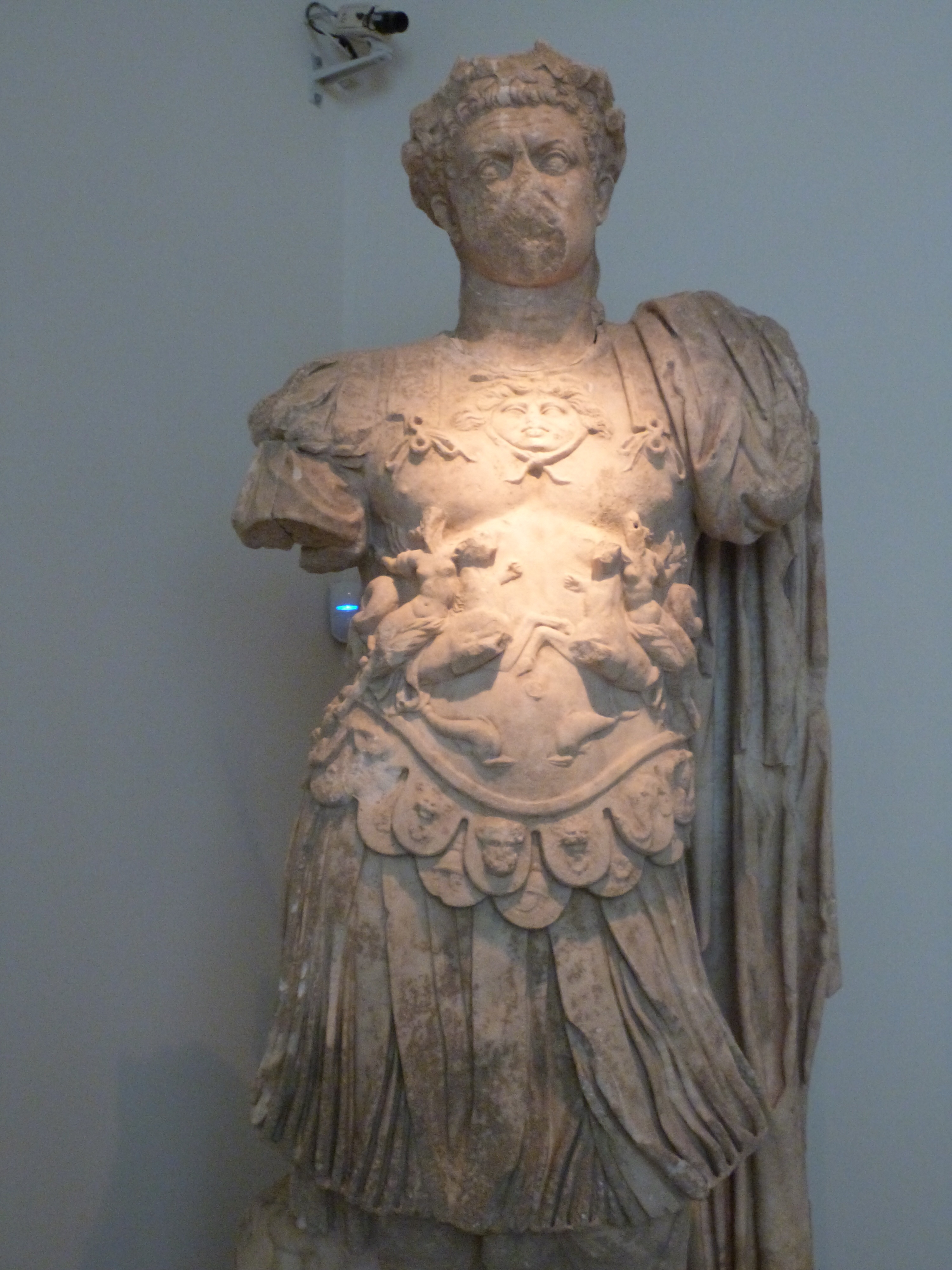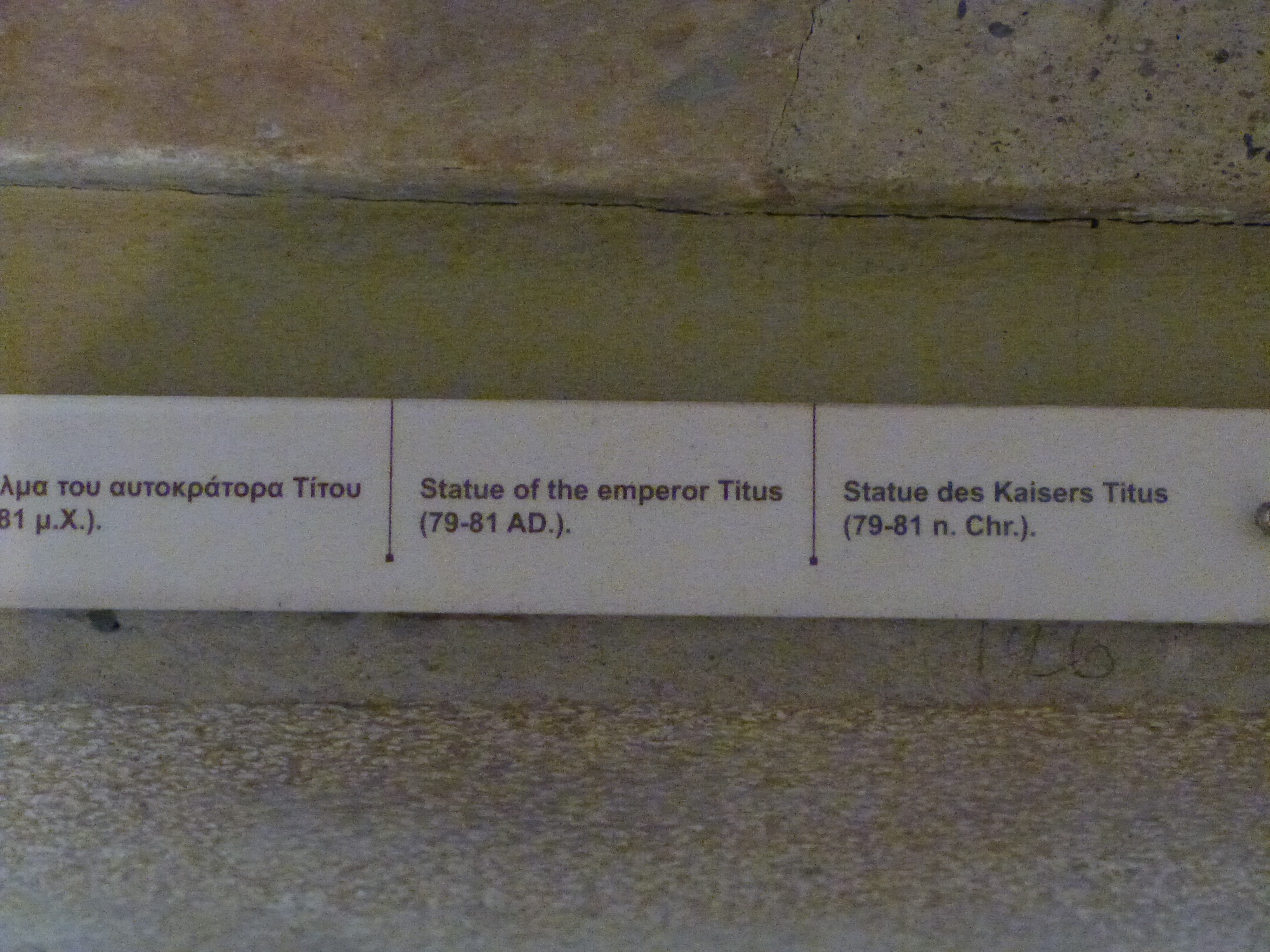 After the museum we headed back to Katakolon. I had imagined it would be a sleepy little port. In reality it is packed with shops, bars and restaurants all beautifully laid out by the harbour. Someone (the EEC?) funded the construction of a dock large enough to take two large ships at a time. Antonio said that some Italian cruise ships come there on a weekly basis – 7 day roundtrips out of Rome.