We disembarked on Sunday. Queen Elizabeth arrived at the Ocean Terminal on time while we were still asleep. The disembarkation procedures adopted by Cunard worked immaculately and we were ashore and out of the terminal before the cars arrived to take us home.
Our first trip away from home for 26 months was a resounding success. We all enjoyed being at sea. For Jane it meant a break from the dreadful meals that I have been producing for her over the last 2 years.
We have to thank Angus Struthers, Cunard's Director of Marketing, for finding the Britannia Club adapted cabin for us at a time when only a limited number of adapted cabins were being released for sale. The result was that we enjoyed the fine dining offered in the Britannia Club restaurant and the food was indeed fantastic.
On our last day at sea we met up again with Peter and John Stafford in the Queens room for afternoon tea, I had spent most of the day packing Janes vast array of clothes, so relaxing at tea was most welcome. John took a number of photos. He appears in the mirror!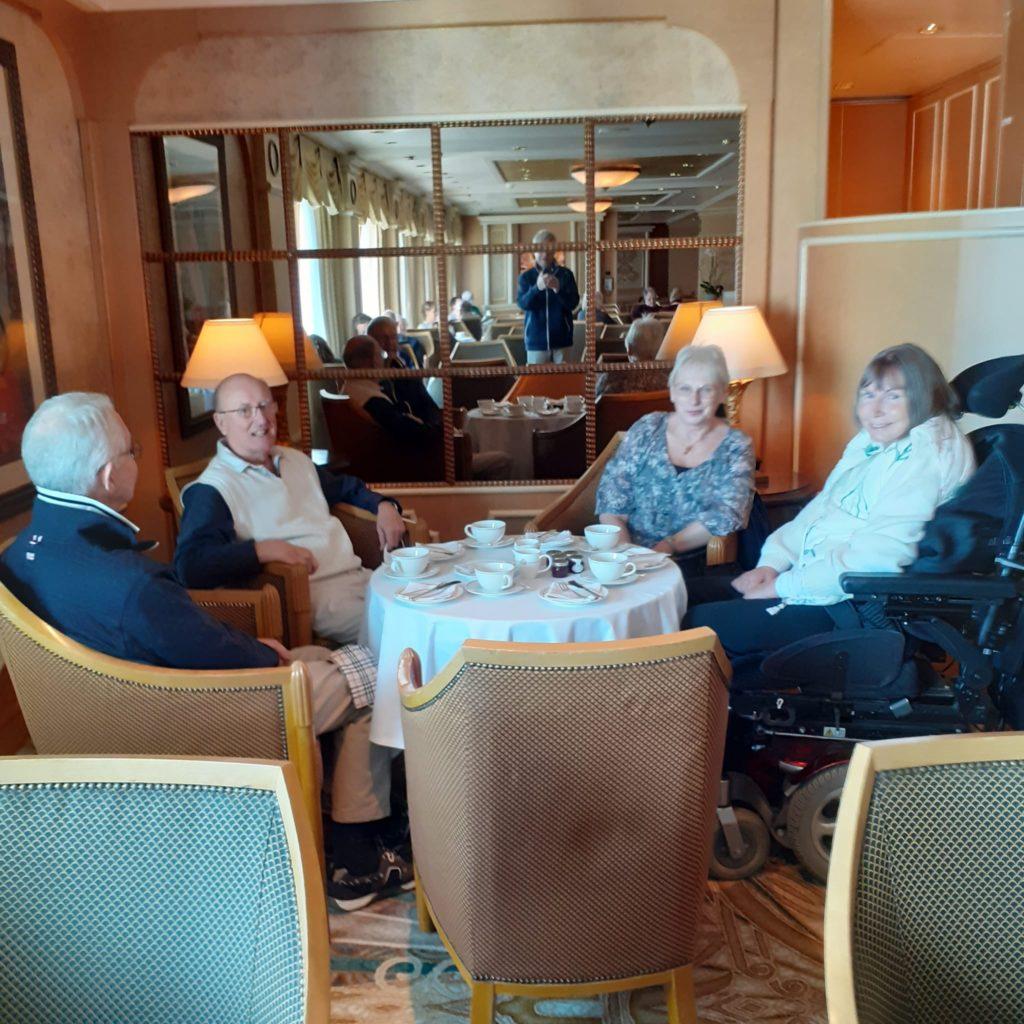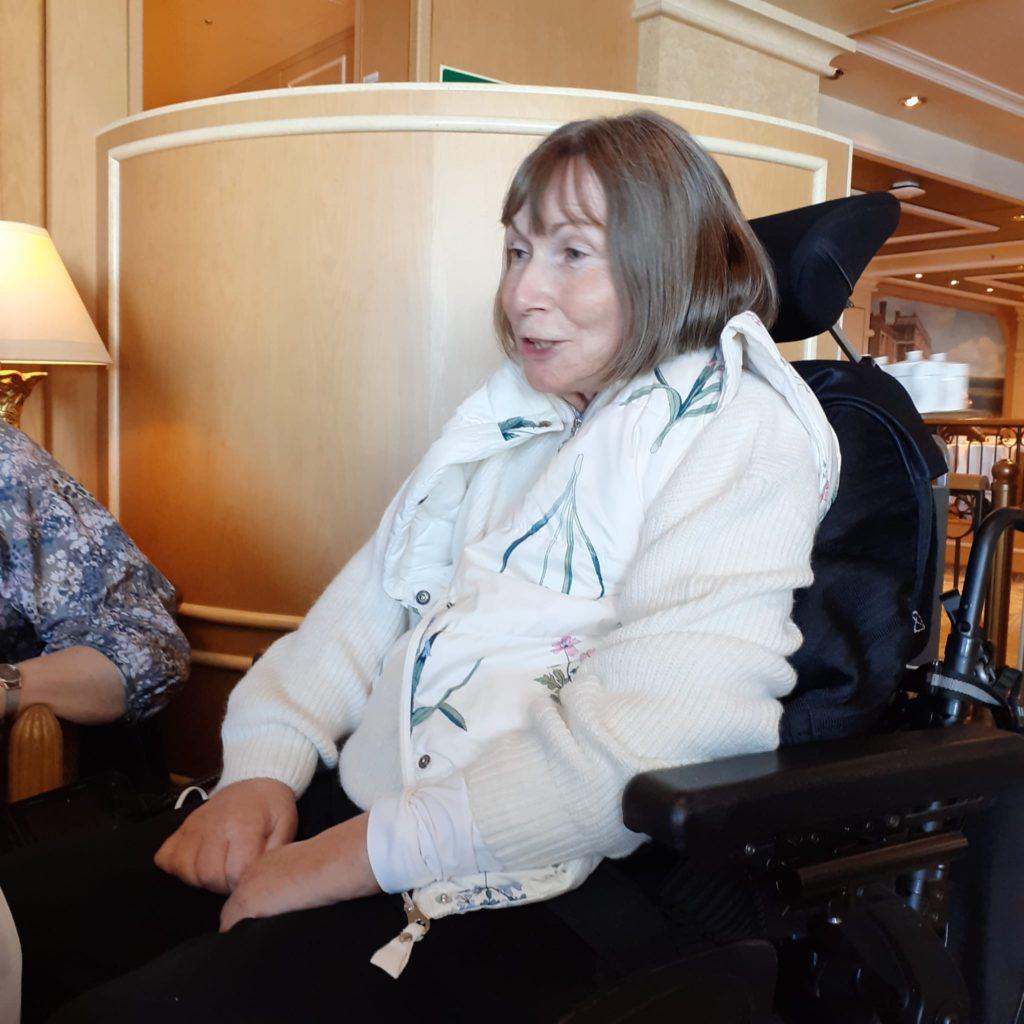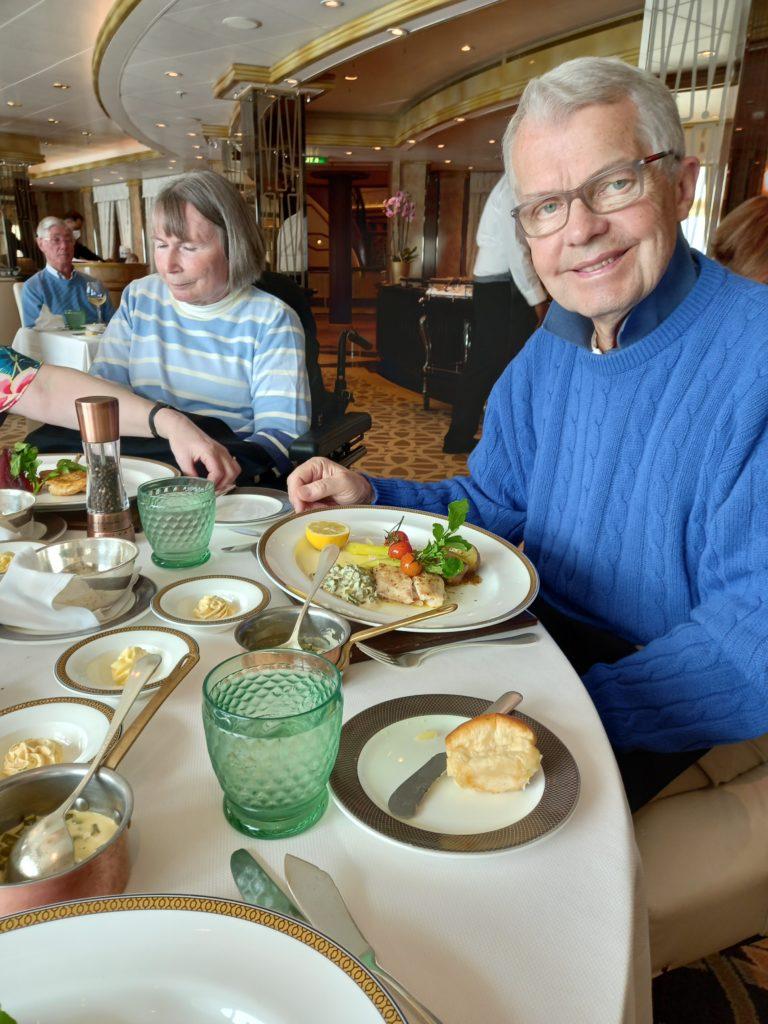 The evening show featured the Beatles tribute band once again. They were excellent.
Before we embarked on QE we were concerned about the possibility of a covid outbreak during the voyage, but as soon as we boarded the ship we realised that Cunard had gone to remarkable lengths to limit the risks. The passengers and the crew respected the rules. We were pleased to be away from our homes for the first time and the crew were incredibly pleased to be back in work. Every one of them did all they could to welcome us and to look after us.