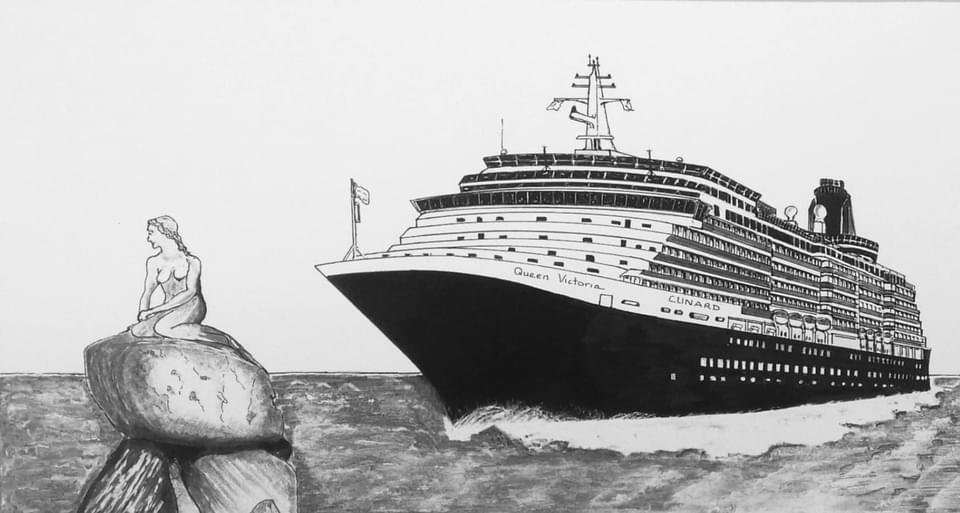 I found this on line, drawn by one of our fellow passengers – Queen Victoria and the Little Mermaid.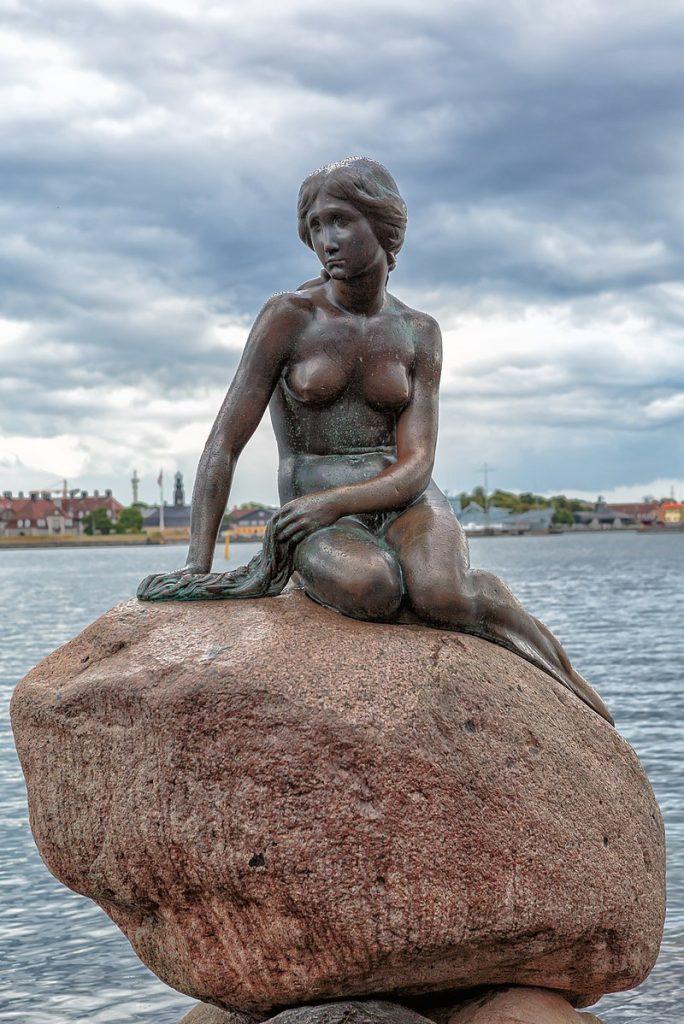 Sadly we didn't see the mermaid this time. In the past, ships moored close to her and it was a short walk to see her. We were tied up this time further out of town in what appeared to be a newly developing dock area. Two large MSC ships were moored ahead of us
There would be large numbers of tourists in town today.
The very helpful lady from the tour office was in charge of shuttles today and was keen to keep me updated. I think she had been warned about me. There were to be 3 or 4 separate adapted vehicles each taking 2 wheelchair users and 6 carers/supporters.
When we were ashore an adapted vehicle arrived within 10 minutes and we were off. The sun was out and it was warming up. It was a 20 minute journey to get into the centre of Copenhagen.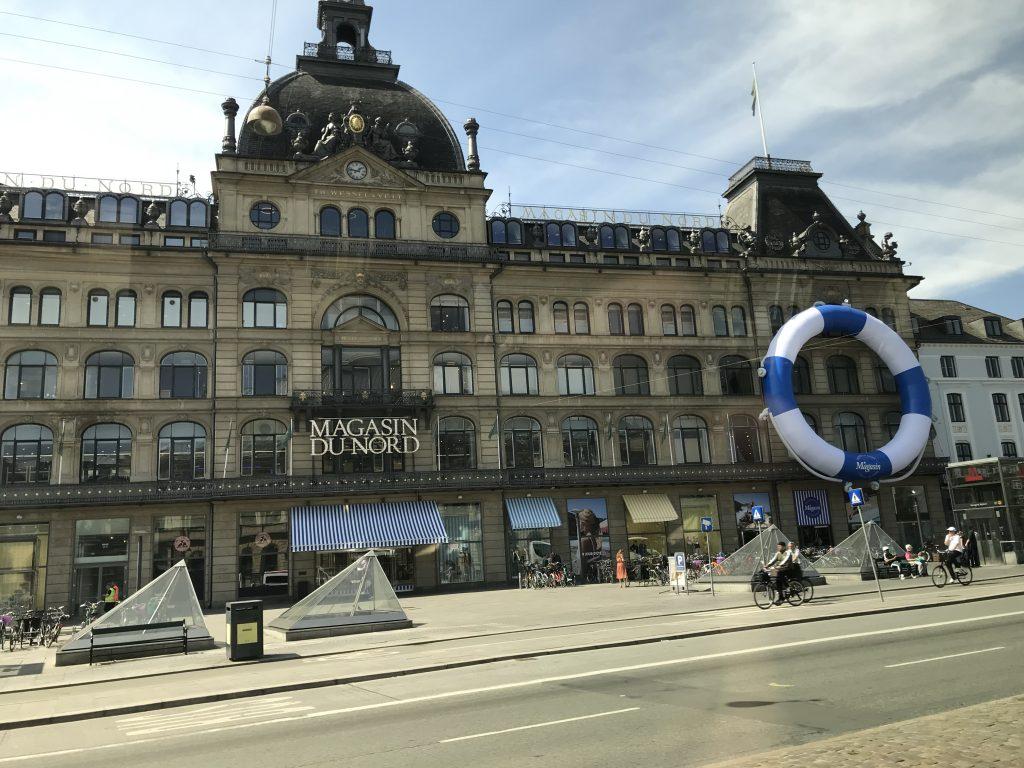 We aimed for Nyhavn. The well known area was packed.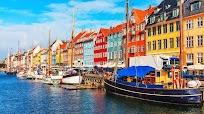 Thousands were lunching, more were queuing for tickets for boat trips up the canal and cobblestones were prolific. We decided that we would turn and travel in the direction of the Tivoli Gardens. Walking in the traffic free areas was easy and it was flat. There were plenty of cheerful people of all nationalities enjoying an early summer day.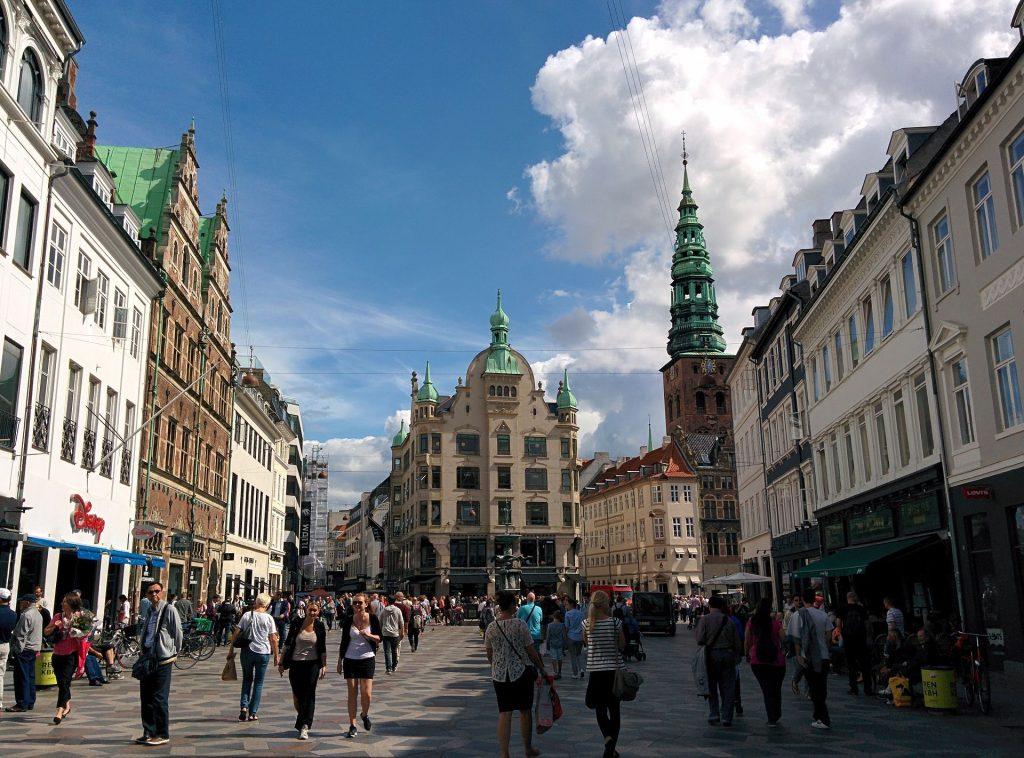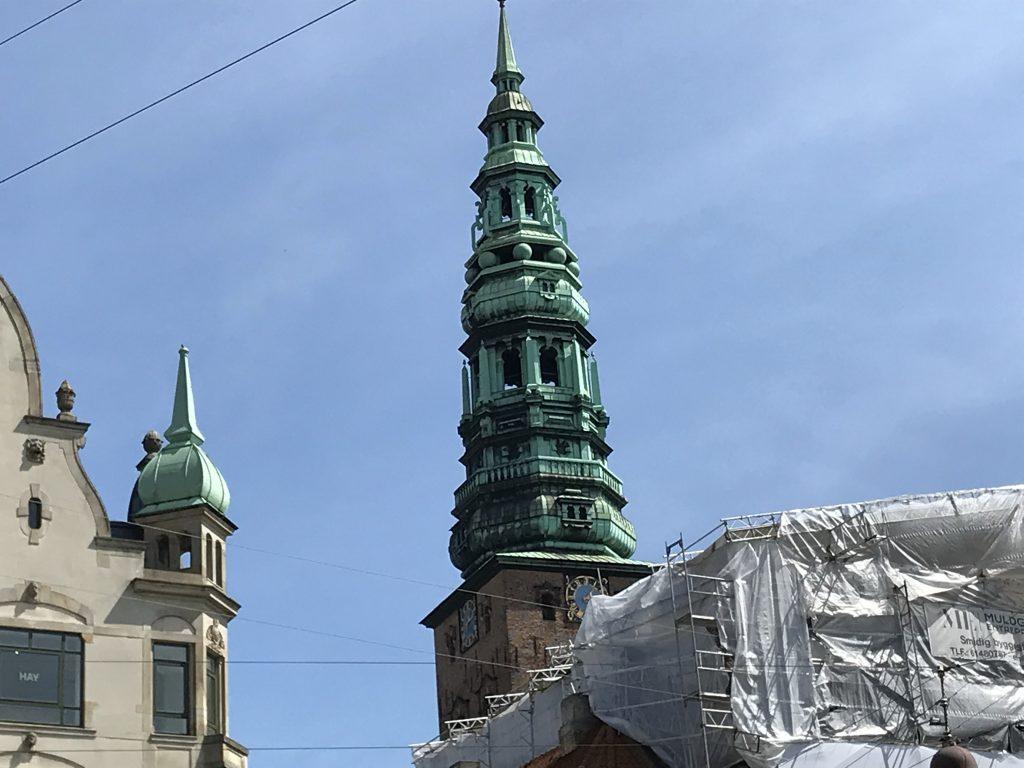 We walked a long way and eventually turned left and left again, taking in the amazing architecture .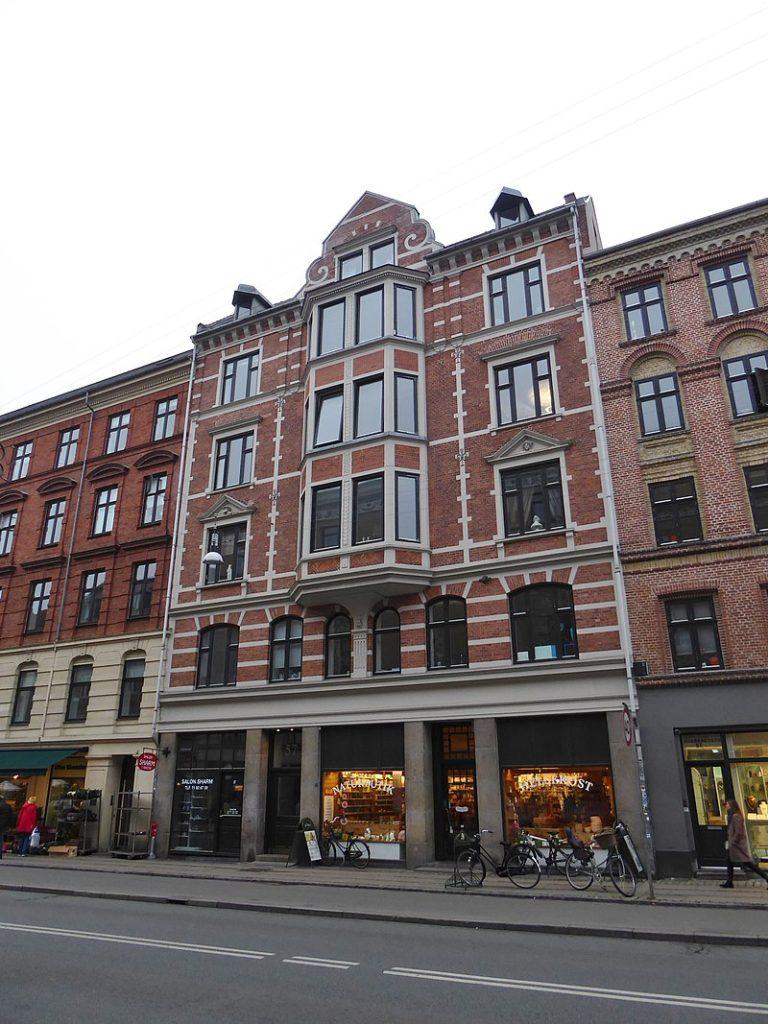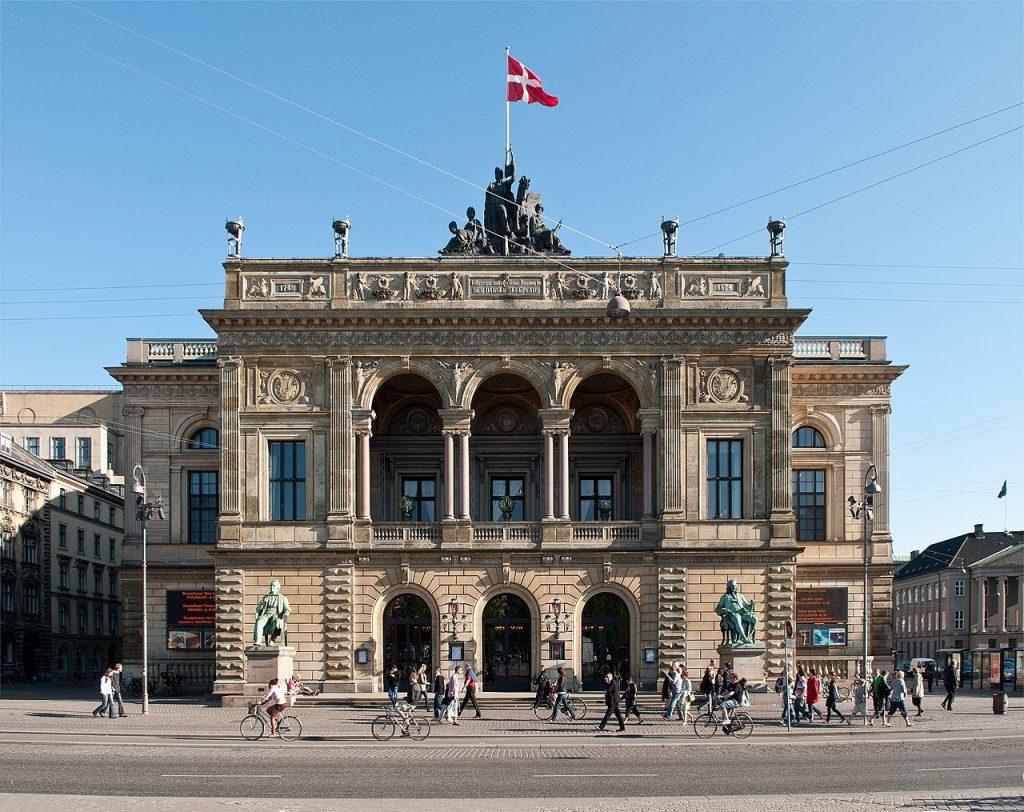 It was an excellent day. When we returned to the shuttle meeting place, an adapted vehicle was ready to leave and we were soon back at the ship, tired but happy.
This was the view from the cabin. The Baltic has thousands of these wherever you travel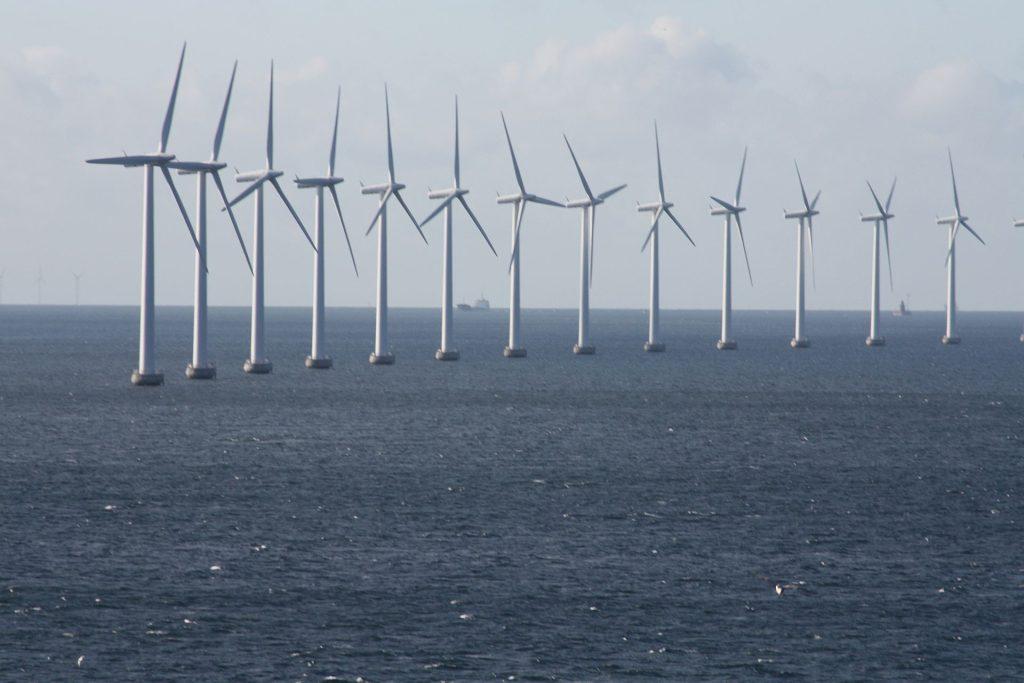 At dinner tonight the iPads and mobiles were produced and Peter and Frank had photos of the group taken by the waiters. When the photos arrive I will include them in the blog. Frank and Jean are from Droitwich and Peter and Sylvia are from Matlock.
They have been great table companions and we have learned an enormous amount about the middle of England from them. They have learned very little from us, but I must congratulate them on listening to the same old stories that I churn out to anyone who feels obliged to listen.