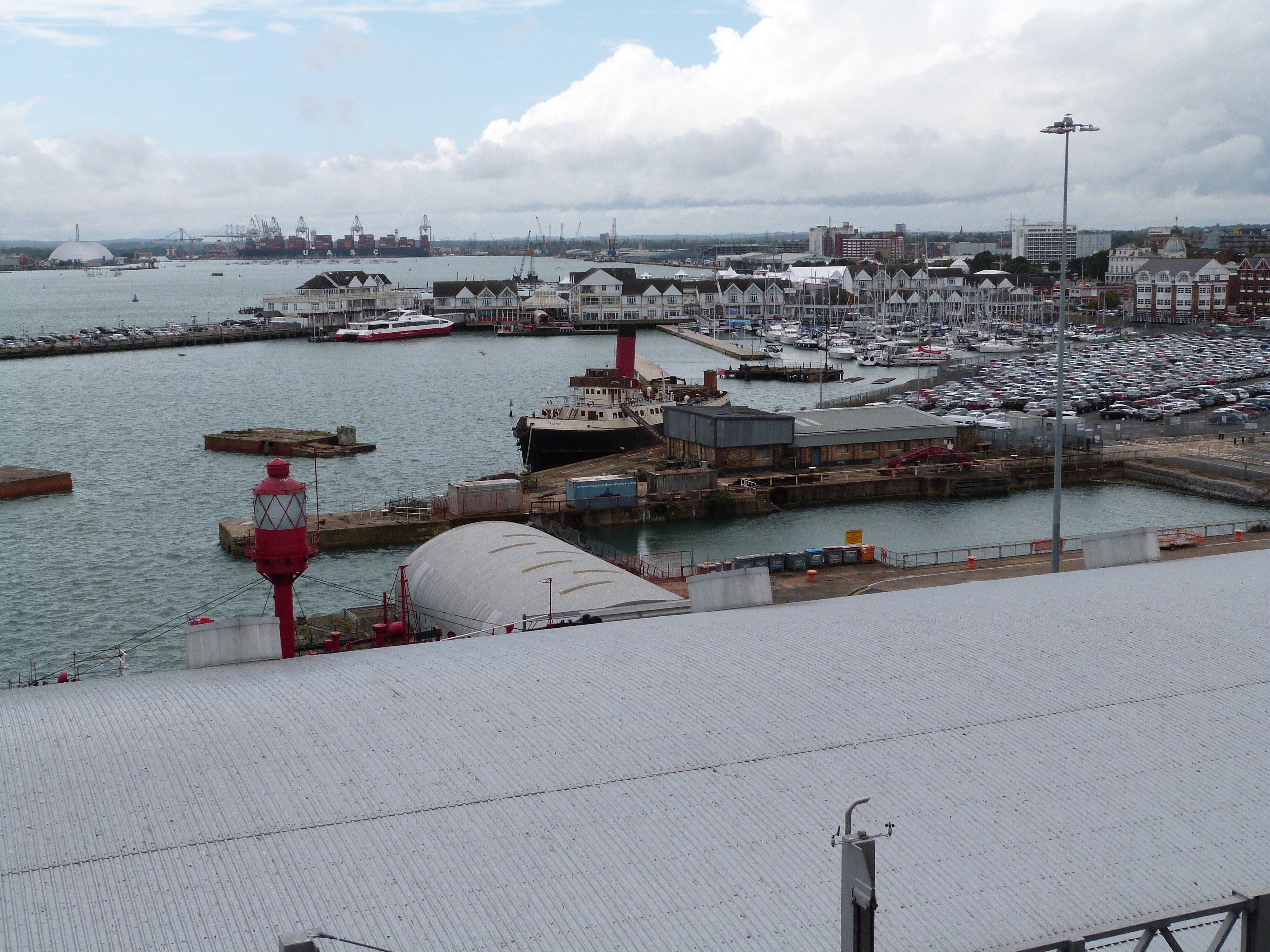 This was the view from our cabin as we were about to leave Southampton. A miserable rainy day.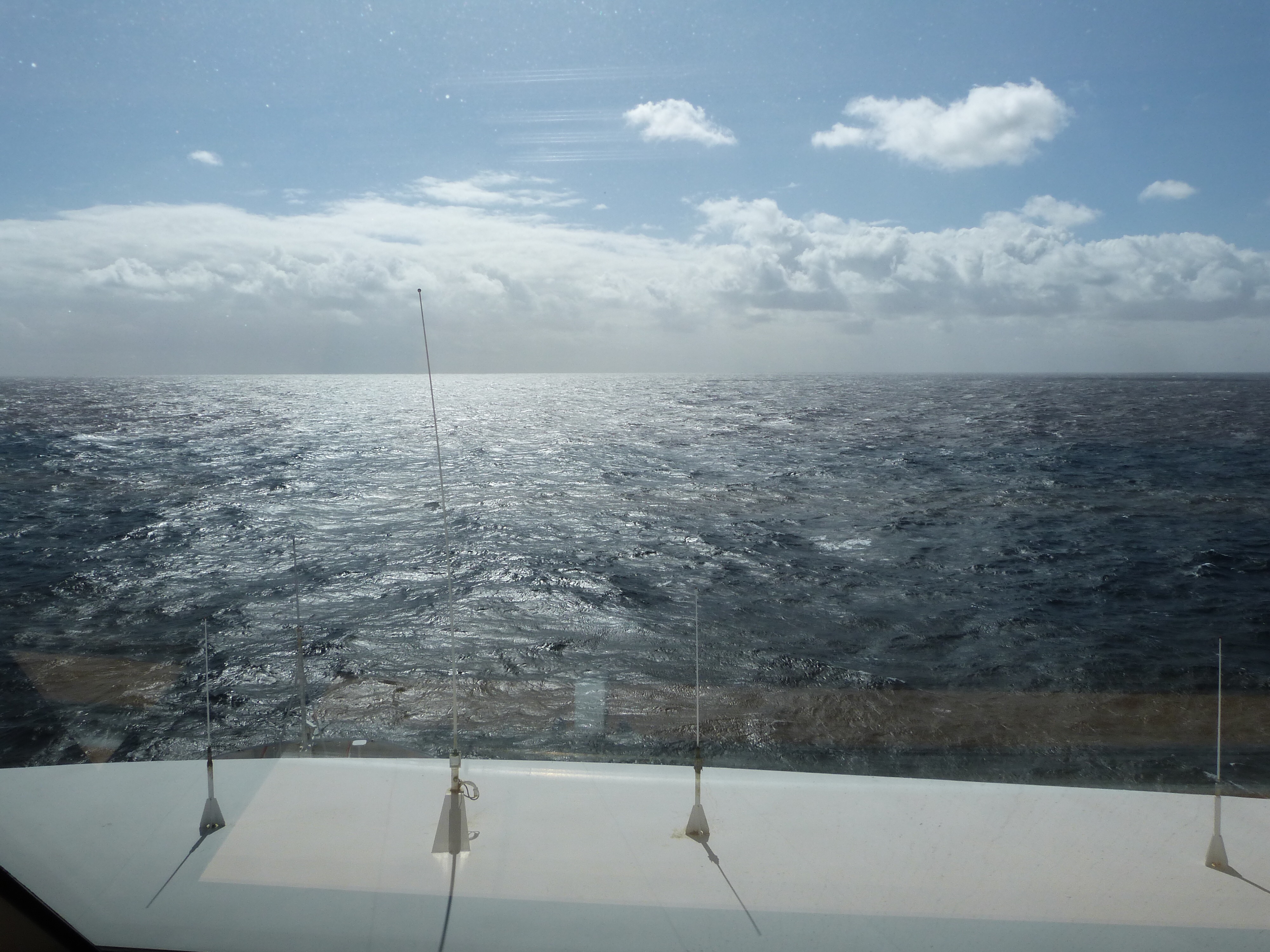 Friday at sea. It alternated between sunny spells and rough Bay of Biscay lumpy seas. I bumped into Commodore Ron Warwick and his wife Kim. They were with Maureen Ryan who has been with Cunard since she was in her late teens. Initially she worked as a telephonist, then as a purser and eventually as a social hostess. She spent the whole of her working life at sea with Cunard She gave a hilarious presentation today in the Royal Court Theatre with some wonderful anecdotes.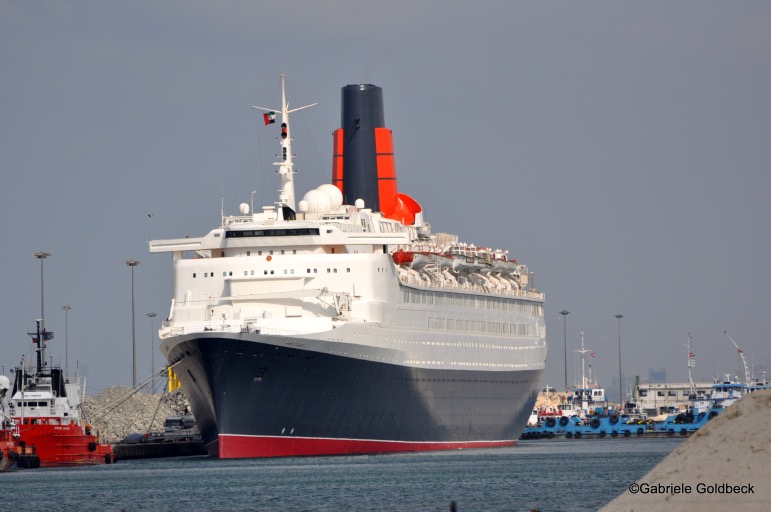 The first lecture of the QE2 50th anniversary series was given by Chris Frame, a Maritime Historian and author of the latest QE2 book. He spoke about Cunard's history and traced the development of Cunard from Sir Samuel Cunard's first ship, Britannia onwards. A brilliant speaker who will feature again a number of times before this cruise ends.