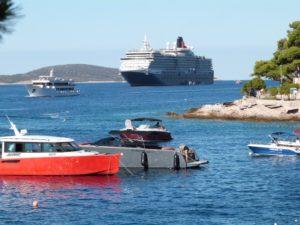 We had always known that Jane would not be able to get ashore in Hvar. When the ship has to anchor, the trip to shore is in the ship's tenders and they are impossible for Jane. It made our treatment In Dubrovnik harder to take.
The plan was that I would go ashore in one of the tenders after breakfast and return at lunchtime so that Kim could get ashore too.
Hvar is an island off Croatia's Dalmatian Coast in the Adriatic. It is lovely. I was ashore by 9.00 and walked first to the west around the harbour. There were large numbers of yachts of all shapes and sizes. Their occupants were beginning to stir and some were diving it to the harbour to clear their heads.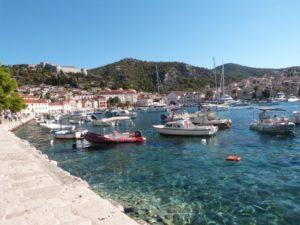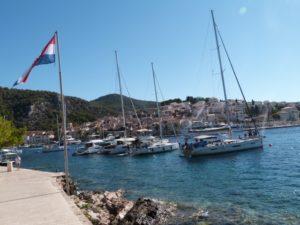 Later, after exploring the town centre, which was just beginning to organise itself for the daily influx of tourists, I found an excellent bistro by the eastern harbour for a coffee and time for the daily Wordle.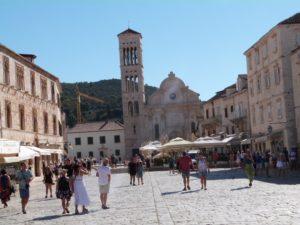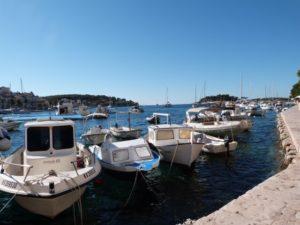 And then it was back to ship by tender for lunch with Mrs Smith.