This set of coincidences started with the regular Pick of the Week piece by the Managing Director of the Regent Seven Seas cruise company, Graham Sadler. He was aboard Seven Seas Voyager with his family on a cruise from Venice to Barcelona.
The ship was in Zadar in Croatia for the day. Graham set a puzzle for his readers pointing out that there were very few ports beginning with the letter Z. He offered a prize for the name of the film that made a Z port famous in the final and emotional scene in what he described as one of the greatest films ever.
I forget how or when I first met Graham Sadler. Regents UK office is just across the road from Paris Smith's Southampton Office and possibly I did some Notarial work for him all those years ago, when I worked for a living. Certainly when Jane was more agile, she and I had two wonderful cruises on Regents Seven Seas Navigator, one out of Cannes for two weeks in the Med and another out of Fort Lauderdale for 2 weeks in the Caribbean. Six star luxury.
And some of my wealthier friends occasionally ask for advice about six star cruising and I always direct them to Regent. Mr and Mrs C, Mr and Mrs T and Mr and Mrs B and others.
I do recall that about 10 years ago I was invited to a lunch on Seven Seas Voyager when it was in Southampton for the day and I guess that it was Graham that invited me. Ben Ainslie (now Sir Ben) was also a guest and I managed to engineer a handshake and a photo with my hero before we left the ship.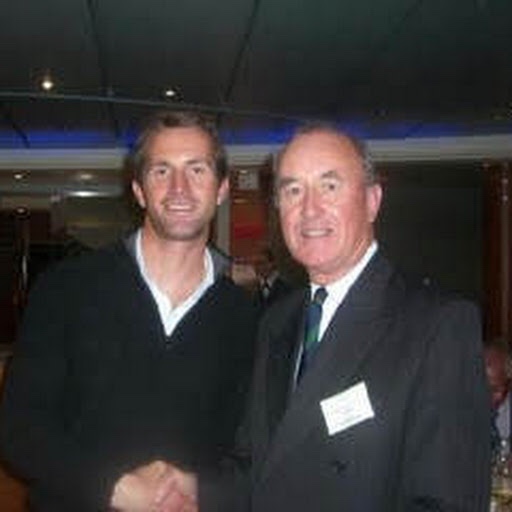 As usual I have digressed. Back to Graham Sadler and his Pick of the Week. If I had read on I would have realised that the port beginning with a Z was on the itinerary of a voyage he was promoting on Seven Seas Mariner between Miami and San Francisco in January 2020 – Zihuatanejo. But even if I had worked that out, I would not have come up with the name of the film.
My pathetic answer was Zulu. It was not surprising that I didn't win! Graham gave me the answer – the name of the film was Shawshank Redemption. I had heard of it and inevitably I looked it up only to find that it was nominated for 7 Oscars in 1995 and I had never seen it.
The next day I was playing golf with Nick Brewer and I told him the story. He told me that Graham Sadler and Regent had agreed to support the Southampton Shipping Golfing Society in its Centenary celebrations in 2021 when Nick will be President of the Society. That was a connection I knew nothing about. The first coincidence.
That evening Nick emailed me. Shawshank Redemption was on ITV on Wednesday. This coincidence was 'Scary' he said and it was.
On Wednesday morning I saw a link to an old Pathe News clip about the original liner Queen Elizabeth. I have been looking for footage of my Father for years without success. This short clip showed QE after she had come to Southampton for the first time. The year was 1945 and Queen Elizabeth had arrived from New York. She had been sent there in secret in 1940 after completion but before sea trials. She served as a troop ship through the war, making her first visit to Southampton in August 1945.
Father had served on Franconia, Ascania and Queen Mary during the war and was granted leave in July/August 1945 so that he could be at home when I was born at the end of July 1945. When his leave finished, he joined Queen Elizabeth on 22 August for what was the first of many trips returning American GI's to New York. This clip records the send off from Southampton. They called it the Maiden Voyage. Father is on the left (CLICK HERE FOR THE MOVIE CLIP)
https://smithyscruiseblog.com/wp-content/uploads/2019/09/img_0093.mov
on the bridge with the Commodore of the Cunard fleet Sir James Bissett.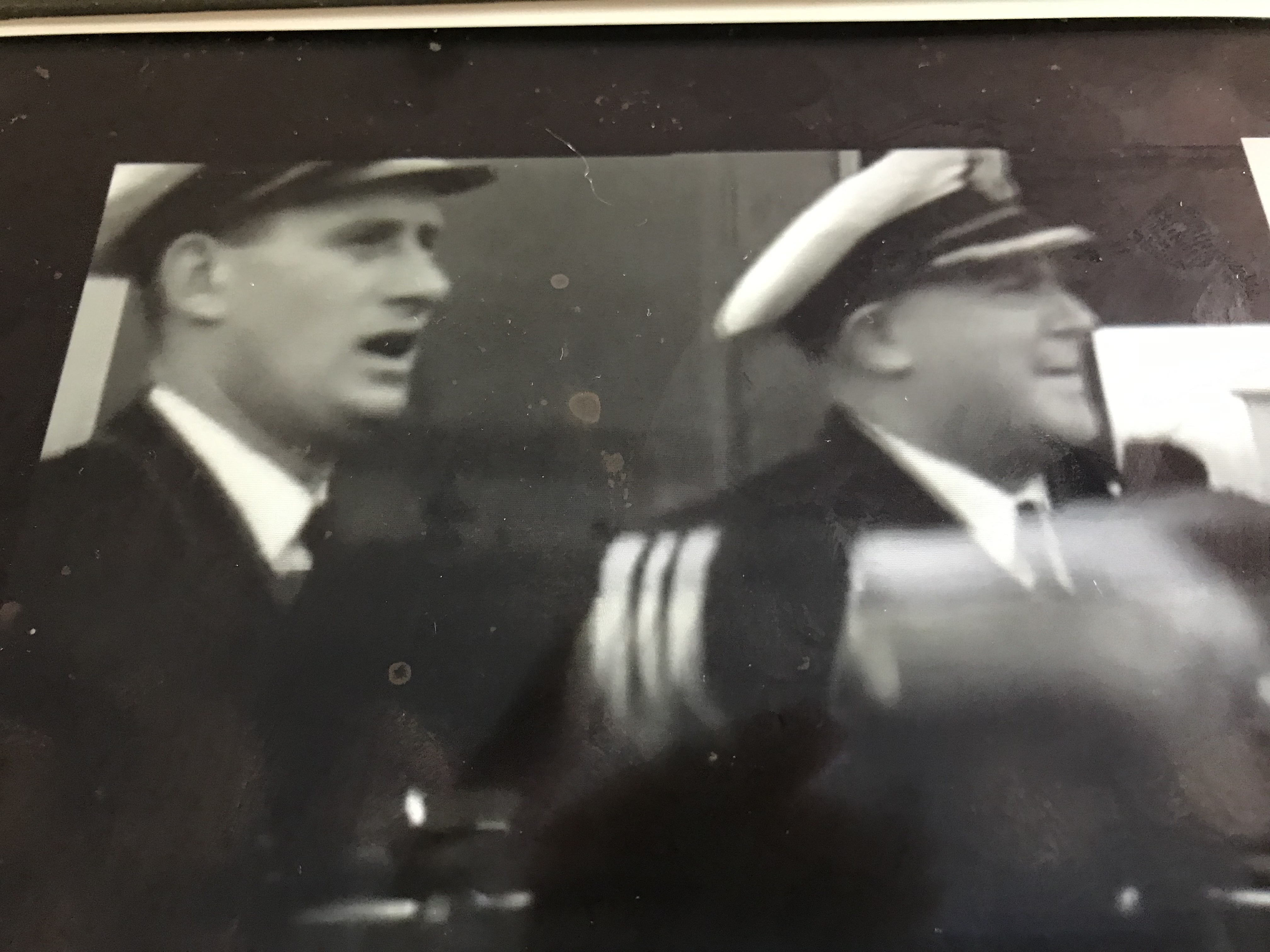 And now to the final scary coincidence. That evening I watched the Shawshank Redemption. I was enthralled by it and when it reached the scene where Red finds the tree near Buxton, and finds the dry stone wall, I was ready. But what I had not expected was that when Red found the tin containing the money and the note, it was a Queen Mary tin. Queen Mary, the ocean liner that my Father had served on during the war.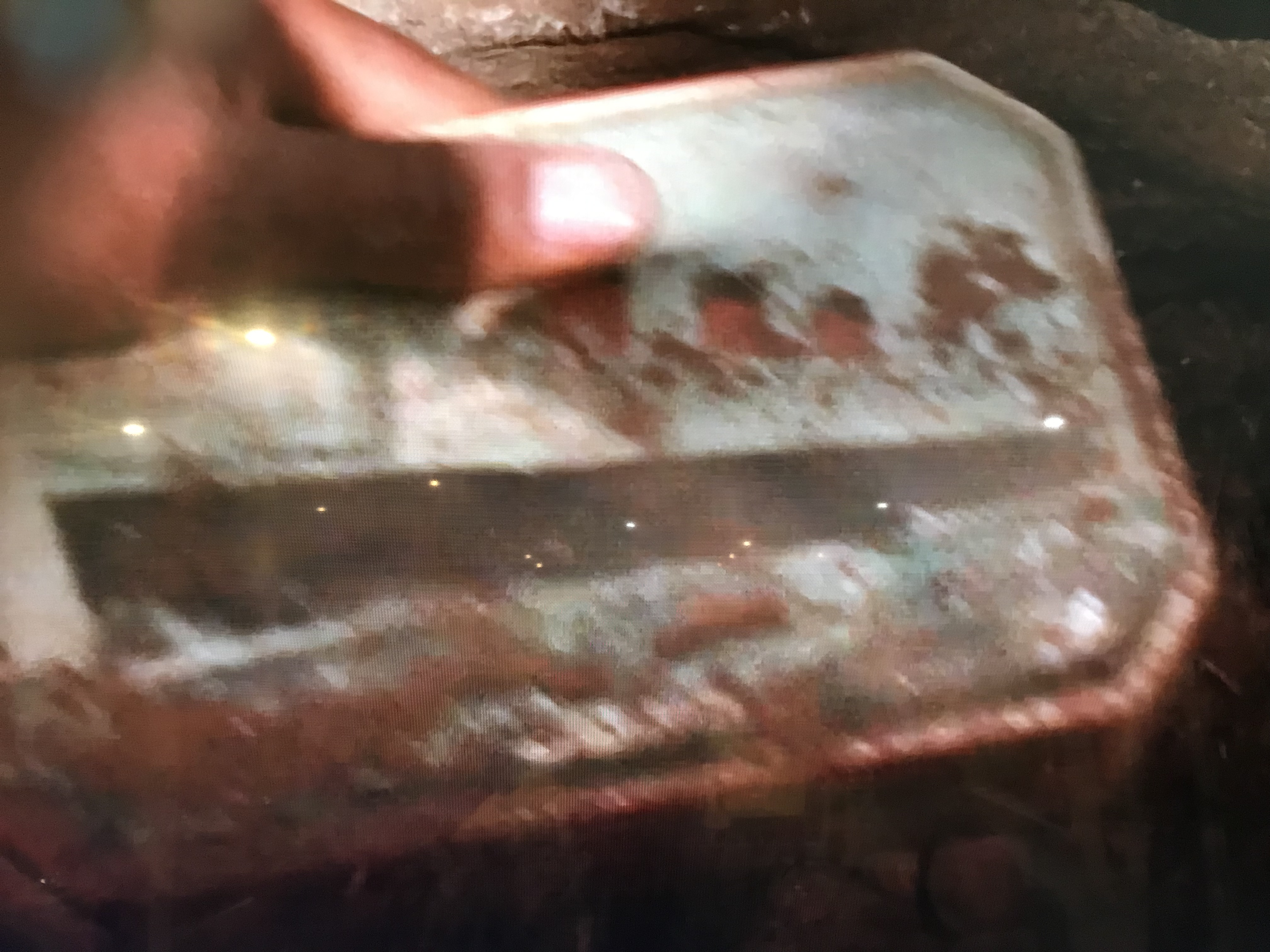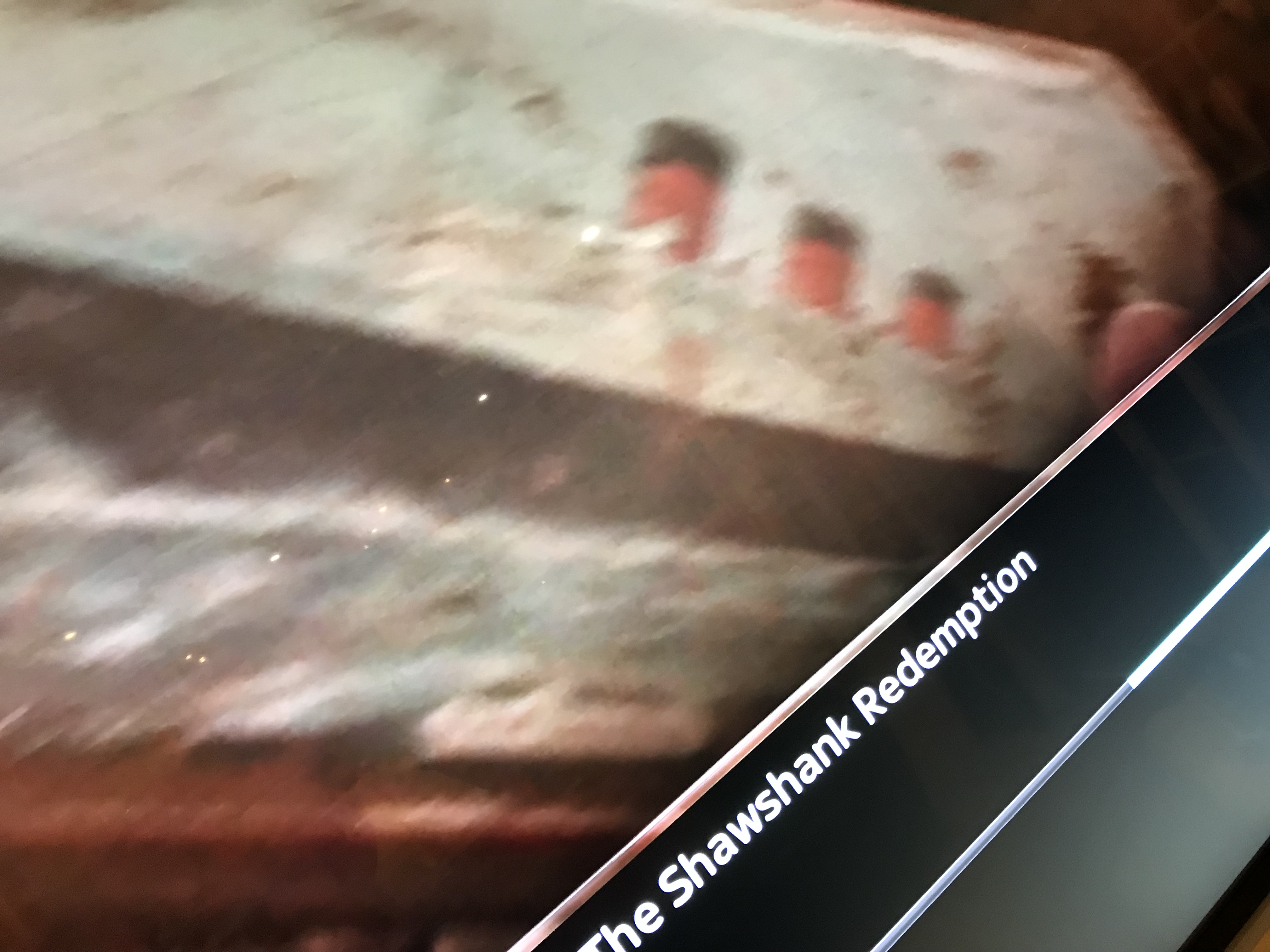 That's the convoluted story of a couple of days in my mundane life! And this is the place where the two hero's of the film met in the final scene.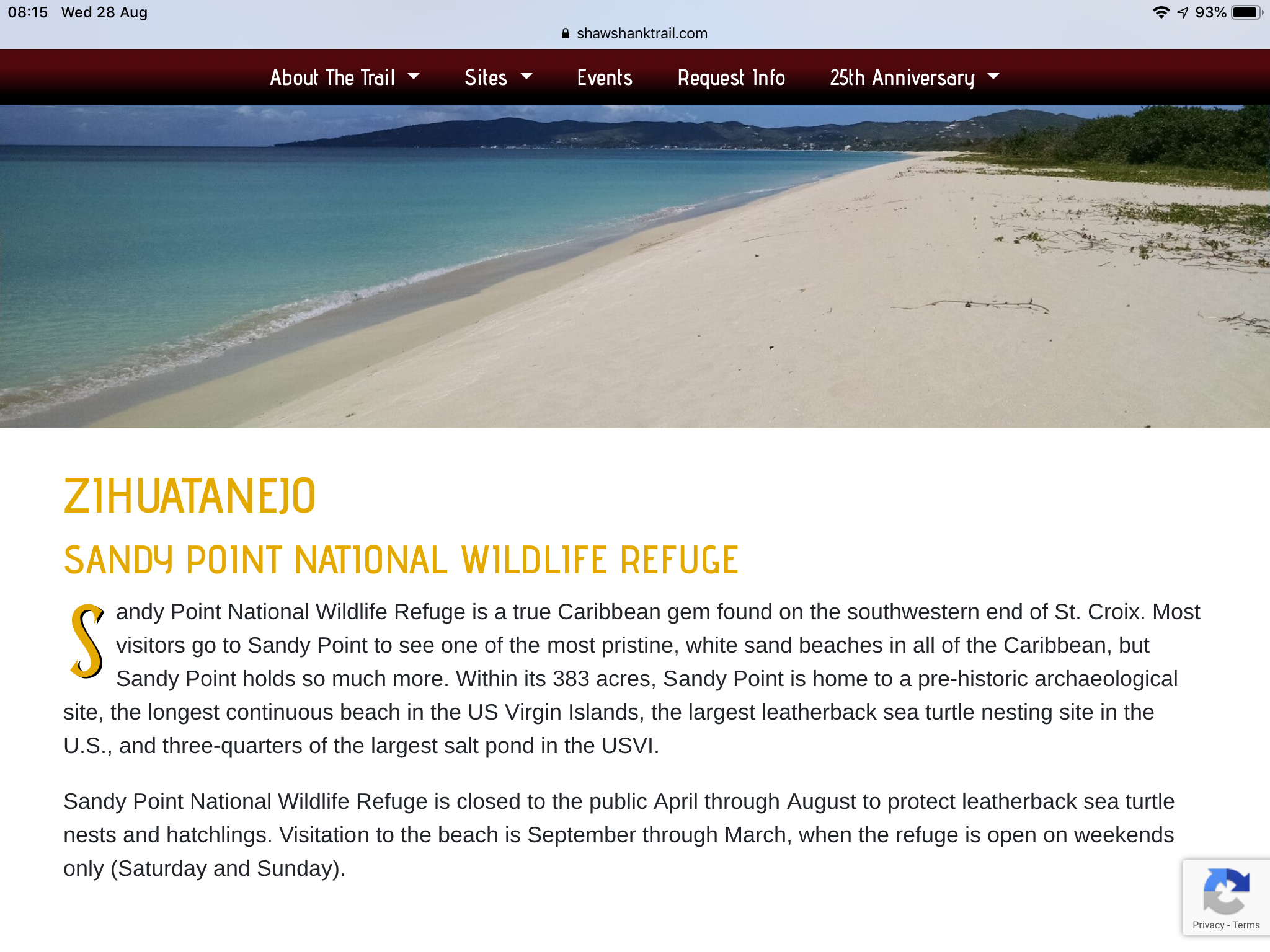 I wonder if Mr and Mrs C went to Zihuatanejo when they sailed between San Francisco and Florida on a Regent ship a year or two ago. The nearest port to that part of Mexico Jane and I have visited was Cabo San Lucas at the bottom of the Baja California Peninsula.