Many years ago, when Jane had the use of her hands, she digitised all the photos that I had taken during the 1965 USA trip. When we were in Milwaukee I had bought a reasonably good camera. I am telling you this because, since I wrote Part 1, I have found many more of the photos I took that summer.
I have also found a photo I have not seen before of the Captains table on Queen Mary on my voyage from Southampton to New York. My father had invited me to sit at his table in First Class one night and father had taken my dinner jacket so that I was properly dressed for the evening. Before dinner he had a cocktail party in his cabin for his dinner guests and he told the story against himself of capsizing the new sailing dinghy he had bought me and my sister Liz some years earlier.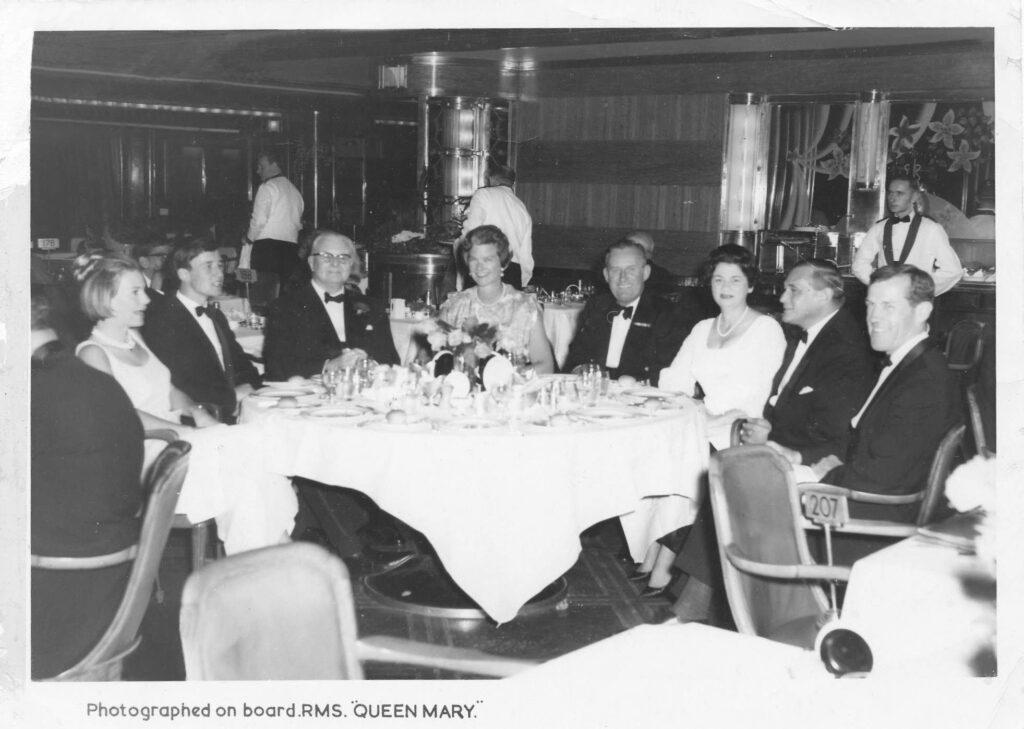 Before I start the story of the 10,000 mile car trip in Part 3, I will show you a few more photos of those first few weeks working in Milwaukee.
This building was near the Plaza Hotel, Milwaukee. Lake Michigan was just beyond it.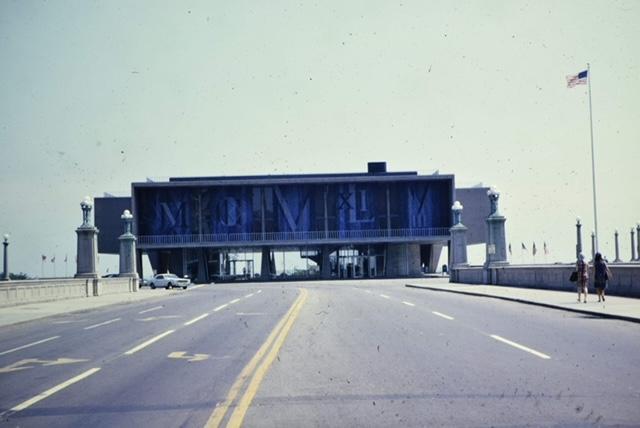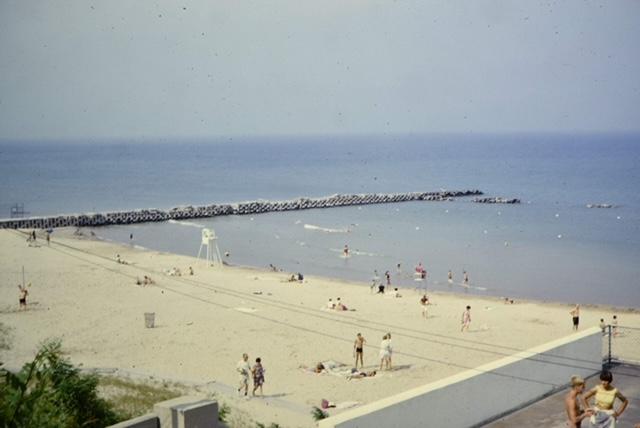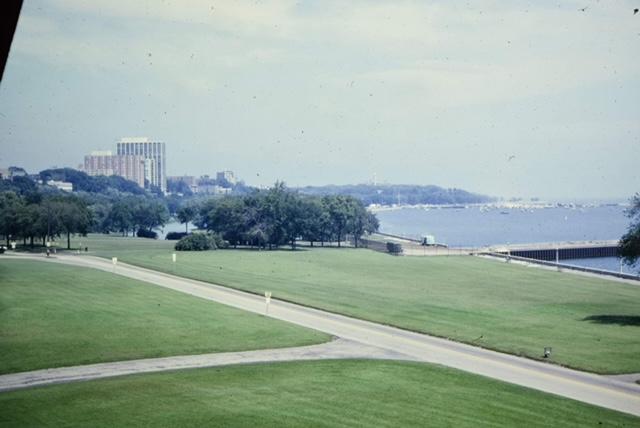 This is Roger Bialcik at the lake in northern Wisconsin, where we spent the final weekend before we set off on the USA tour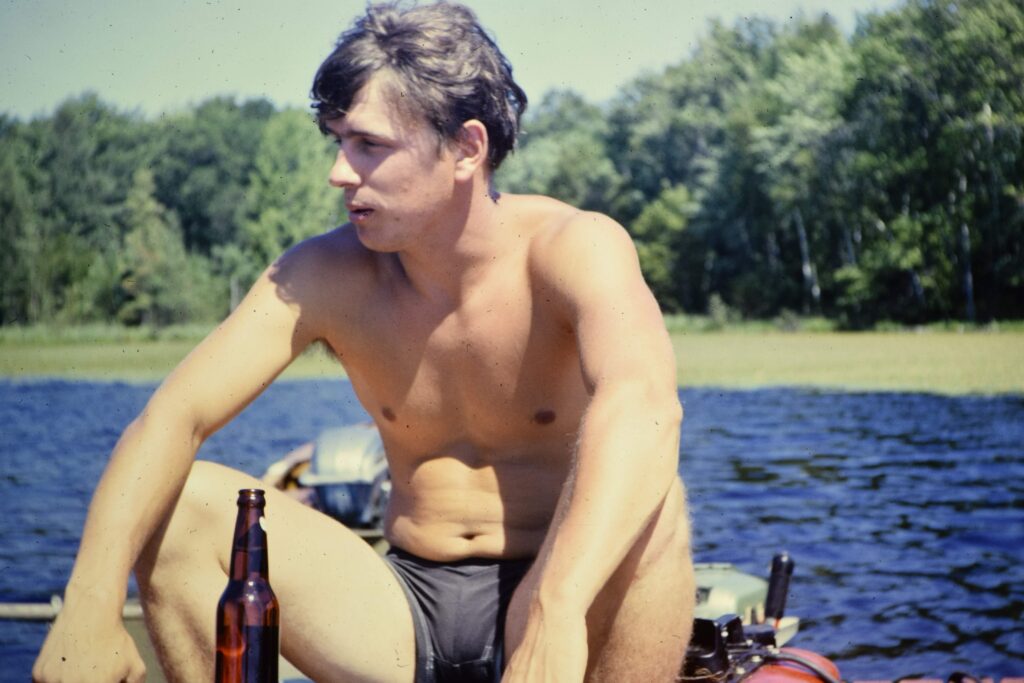 And some more photos of the lake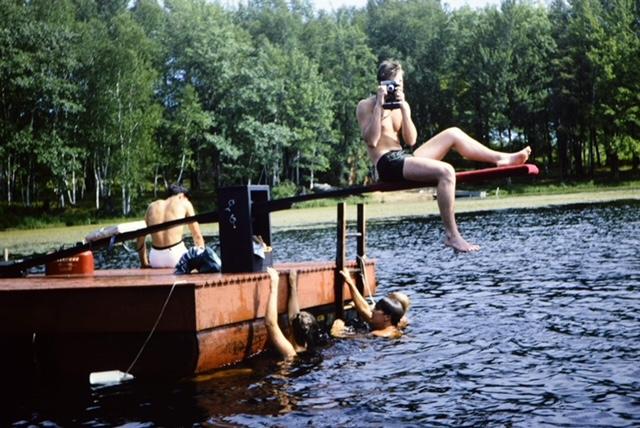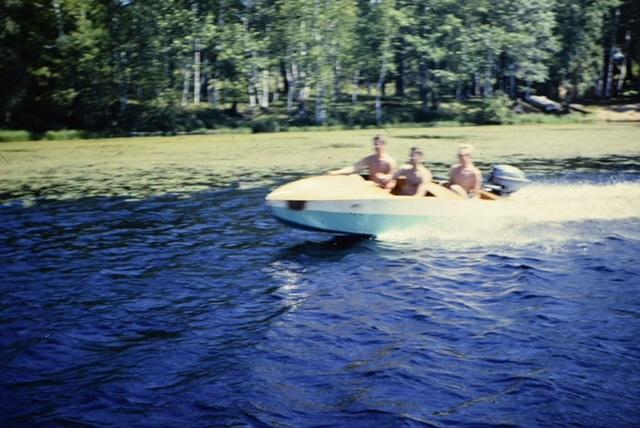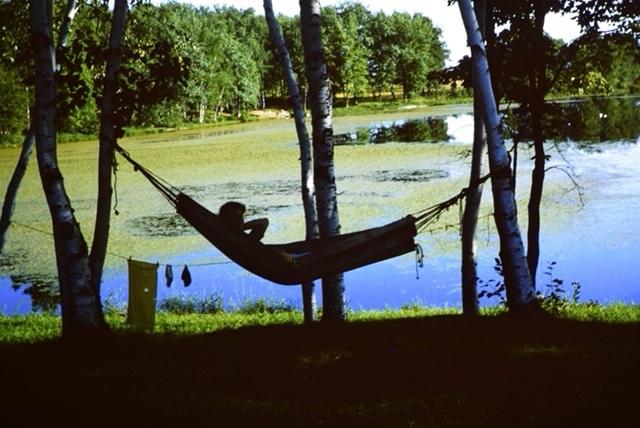 After that interlude we will move to the next instalment which will take us to California and our activities there. Just to remind you, 1965 was the year when the Beatles and the Rolling Stones were touring the US. As our hair was longer than the standard crew cut of young US men, there were a number of occasions where we were thought to be the famous musicians. But more of that later. On to Part 3.