Exactly eight years ago in May 2015, we were last in Tallinn. Five years earlier we had made our first visit and were not very adventurous on that occasion. We made our way to the Lower Town and settled on that. Manual wheelchairs can be very testing when cobblestones and hills are involved.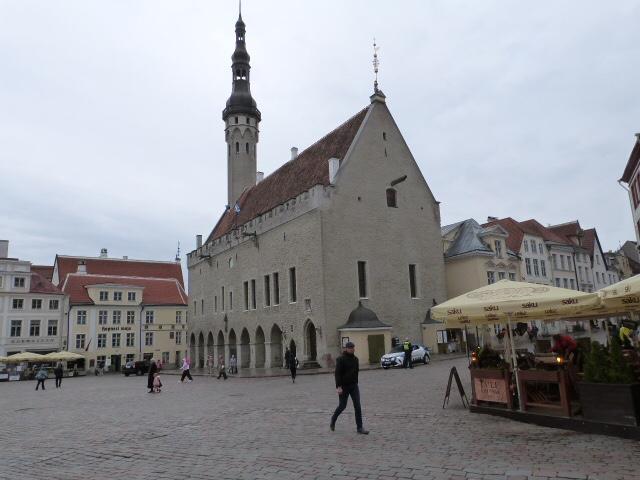 But in 2015 we made it to the top and were pleased we did. Of course today we had Kim to share the load.
It was raining when we set off from the ship. The journey time to Lower Town in the shuttle bus was 10 minutes each way. Yet again most of the buses couldn't take a wheelchair but we were told that there were 2 that could. Sorry to go on about this. When one turned up, it didn't have any sort of restraint to keep Janes chair in place, so your blogger stood holding her chair to ensure that she didn't set off on a mission of her own.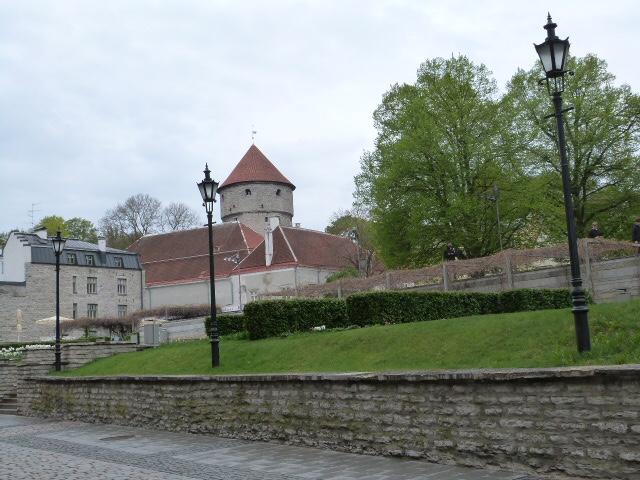 There were still cobblestones galore, but it was sometimes possible to find a pavement that was flattish. Dropped kerbs are rare though. But I taught Kim how to negotiate big kerbs!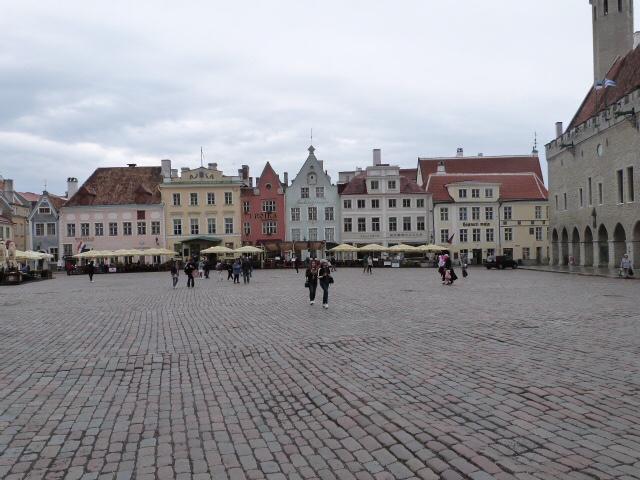 It was still drizzling when we reached the main square, which is halfway up the hill. Entrances to cafes and other hostelries usually involve a step or two to get in, but there were awnings for us to sit under in the square, and we settled on one with a smiley host for our coffee and sudoku.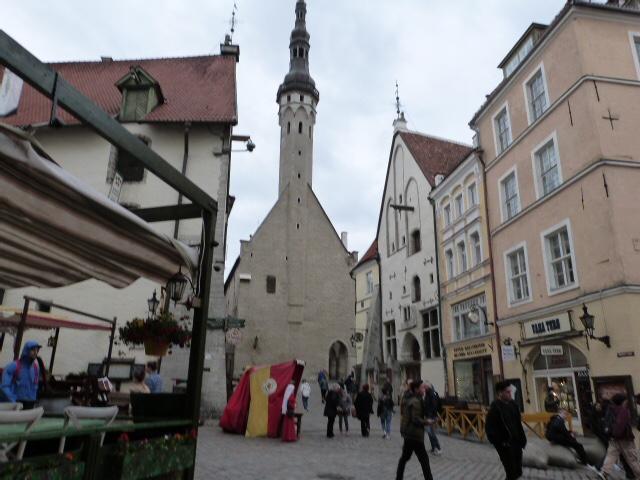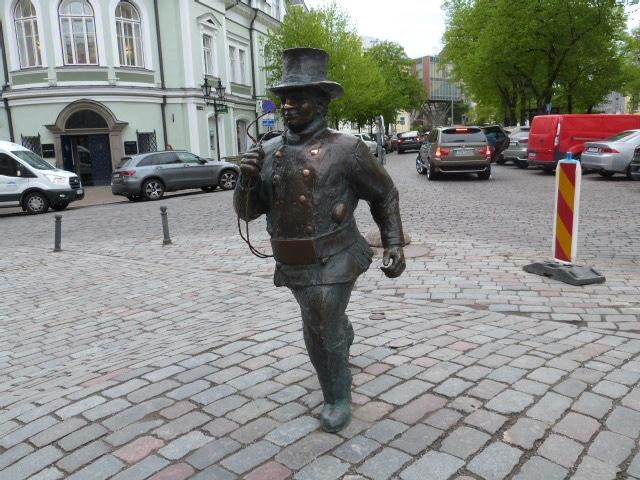 Tallin is the Capital of Estonia. The walled Old Town is packed with medieval buildings that have gained UNESCO status. It is well worth a visit.
On the way back to the shuttles we passed a small market which only appeared to be half open. It was mostly women's clothes. Of course Jane managed to find something of interest, but luckily the lady stall holder didn't take credit cards and I had not taken many Euros ashore. Shame.