The photo test appears to have worked. Fingers crossed I may get some photos to you. Klaipeda was a Maiden port for Queen Victoria and for the Captain. Neither the ship nor the Captain had ever been here before. The Captain was pretty confident about getting into the berth and carried out the manoeuvre immaculately.
Klaipeda is the third largest city in Lithuania with a population of 165,000. It has the country's only significant port which is the most northerly ice-free port on the east coast of the Baltic. As it was an attractive port, it was taken over by Sweden for a time in 1629 and Russia ruled for a time from 1757.
Lithuania was occupied by the Germans in WW1, but Klaipeda (then known as Memel) came under French administration in 1918, then declared itself independent. Nazi Germany annexed the city in 1939 and Hitler came to the city on the pocket battleship Deutschland. In 1945 the city fell to the Red Army and following that was annexed to the Lithuanian Soviet Socialist Republic.
In 1991 the USSR recognised Lithuania's independence and then in 2004 the country joined the EU.
That's a potted history, mainly courtesy of Cunard's port guide.
This was a house on the bank of the River Dan viewed from our cabin on the port side of the ship.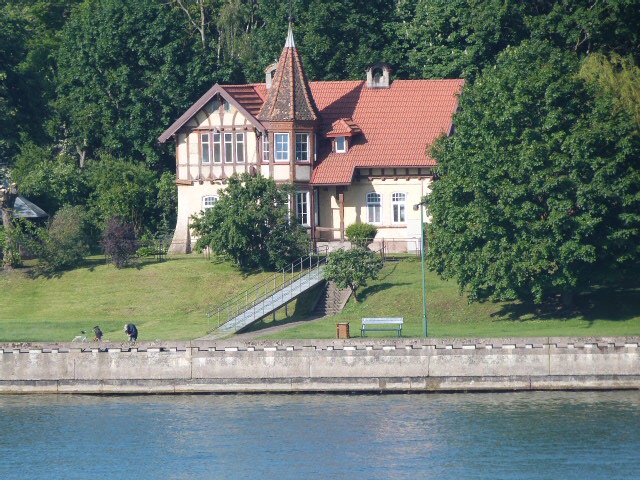 This was the view from the starboard side.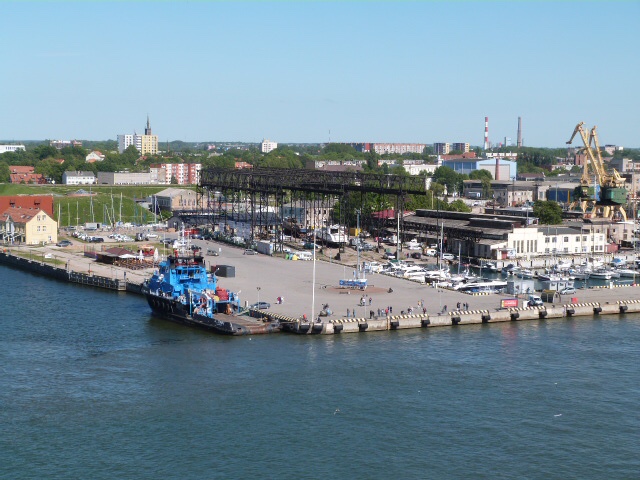 A rust bucket registered in Riga was on the other side of the berth.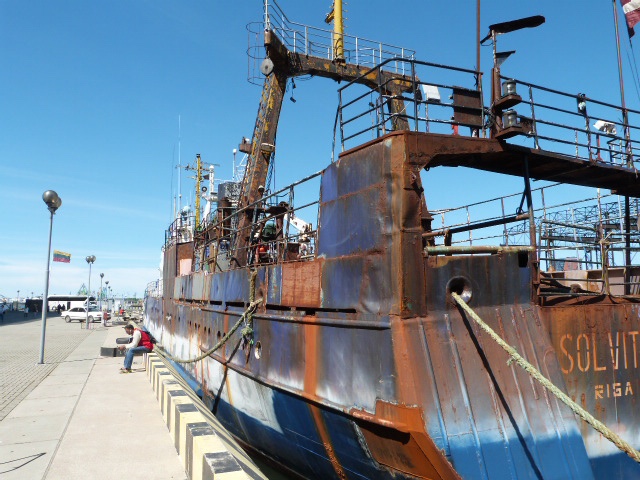 We won't be cruising on her in the near future. I think Marian Pahars who played for Southampton FC in the nineties, came from Riga. My recollection is that he now manages the Latvian national team. My old firm sponsored Marian when he was with SFC and we got to know him well.
But back to Klaipeda. There was a shuttle with a ramp that took us the short distance to the City centre. Kim and Jane spotted a market which they wanted to explore. The big problem was the cobbles. The roads and pavements were cobbled and those in the roads were the worst which meant crossing roads was a nightmare.
I went in search of some from WiFi. It was not good in the first two bars – slower than the ship – but the information centre had very quick WiFi and I managed to download some photos before the ladies tracked me down.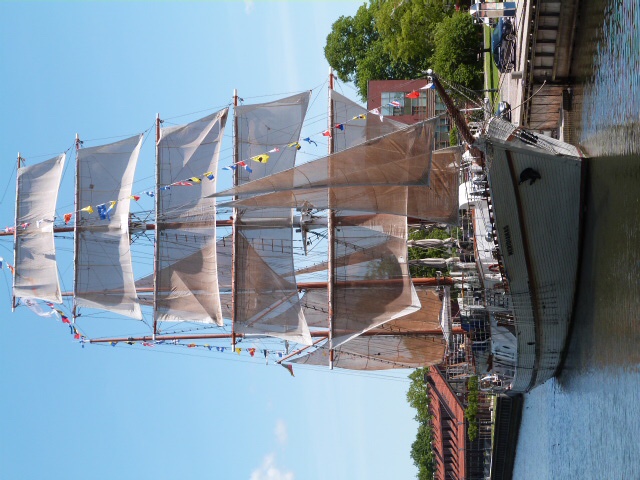 Kim was in charge of the maps and led us to what had apparently been the city cemetery but was now a sculpture park.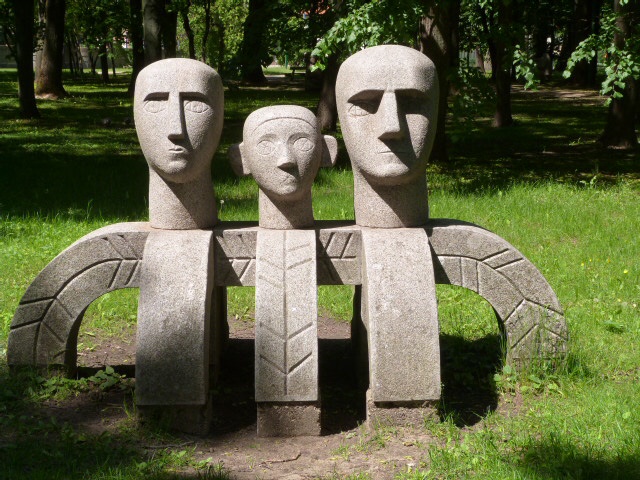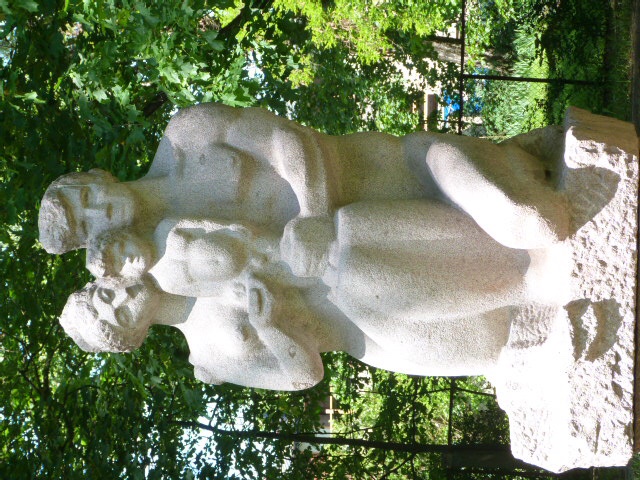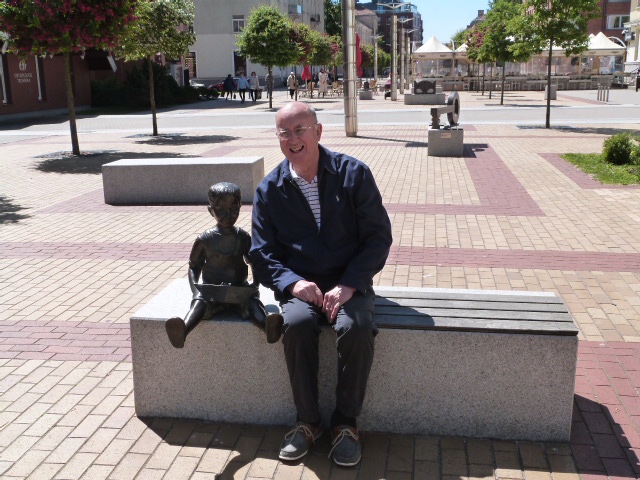 We wandered across the river, took in the sculptures and then found a lovely walk through the town and back to the main square.
Klaipeda is clearly developing as a tourist resort and as we sailed out of the river, back into the Baltic, beautiful beaches stretched for miles.