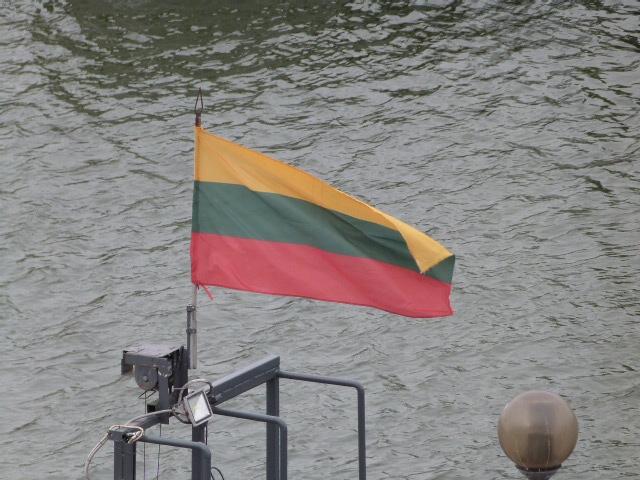 We were here 4 years ago. I was looking up the history of Lithuania this morning and looked back to 31 May 2019 on the blog, only to find it was all set out there. If you enter May 2019 in the search box it will take you to it.
I realised this morning that my knowledge of the Baltic states is almost nil. There were traumatic times for Lithuania in the 1940's and it was not until March 1990 that Lithuania was able to declare independence.
But on to today. It was a bright, sunny day. We couldn't remember the berth, but we were in a commercial dock.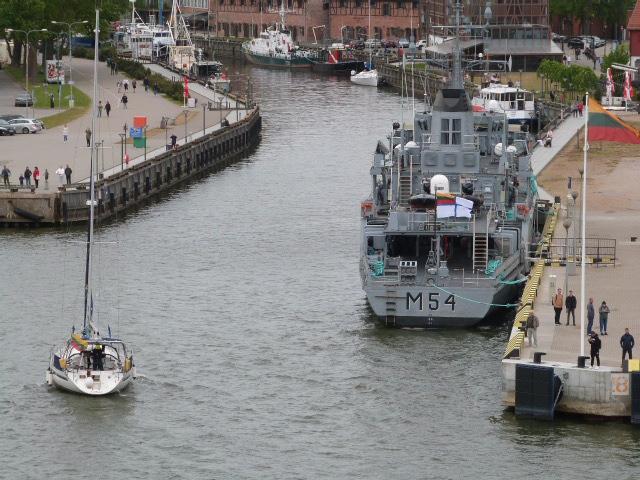 This time we went to the Old Town in a shuttle. The cobbles were a pain. Crossing any road was a nightmare, so we crossed the river (by a bridge!) to a more modern area. As it was a sunny day, some school teachers had clearly decided to bring their classes out. There were groups of happy children drawing, dancing and others eating from their matching lunchboxes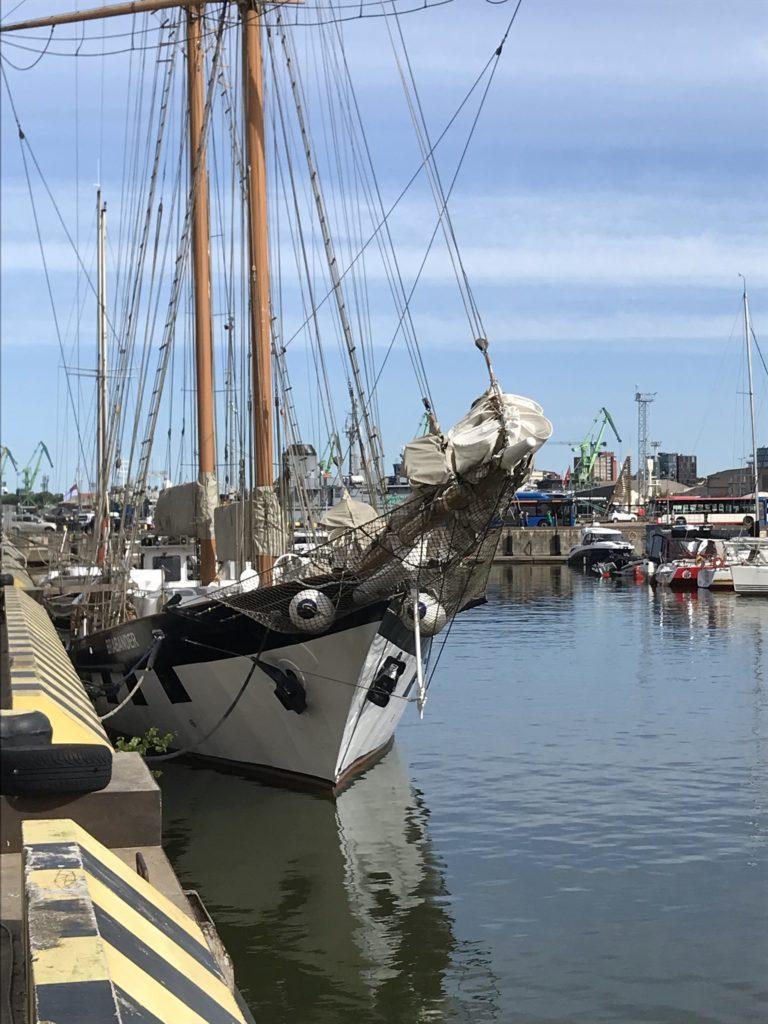 We remembered the sculpture park, but the lady shuttle organiser advised against a visit for reasons we didn't really understand. We found a lovely coffee shop instead in the middle of the park and away from the crowds.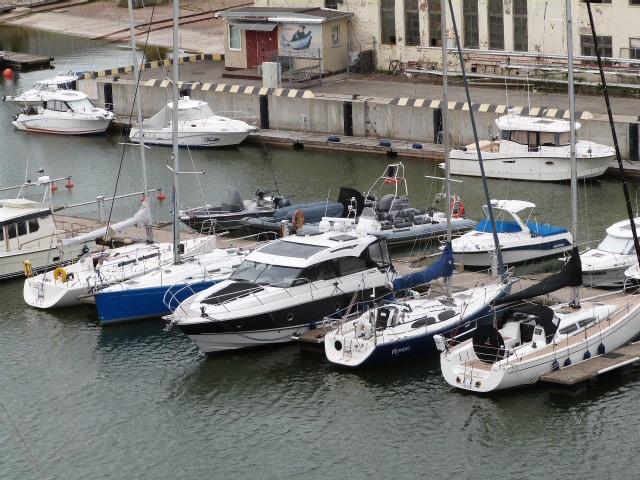 On our return to the ship I took this photo of the shuttle we had been in. This is the sort of vehicle that should be used in every port. Today all the shuttles were like this. The great thing about them is that they all have fold down ramps in the middle so every shuttle can take 2 or 3 wheelchair users and a large number of able bodied people.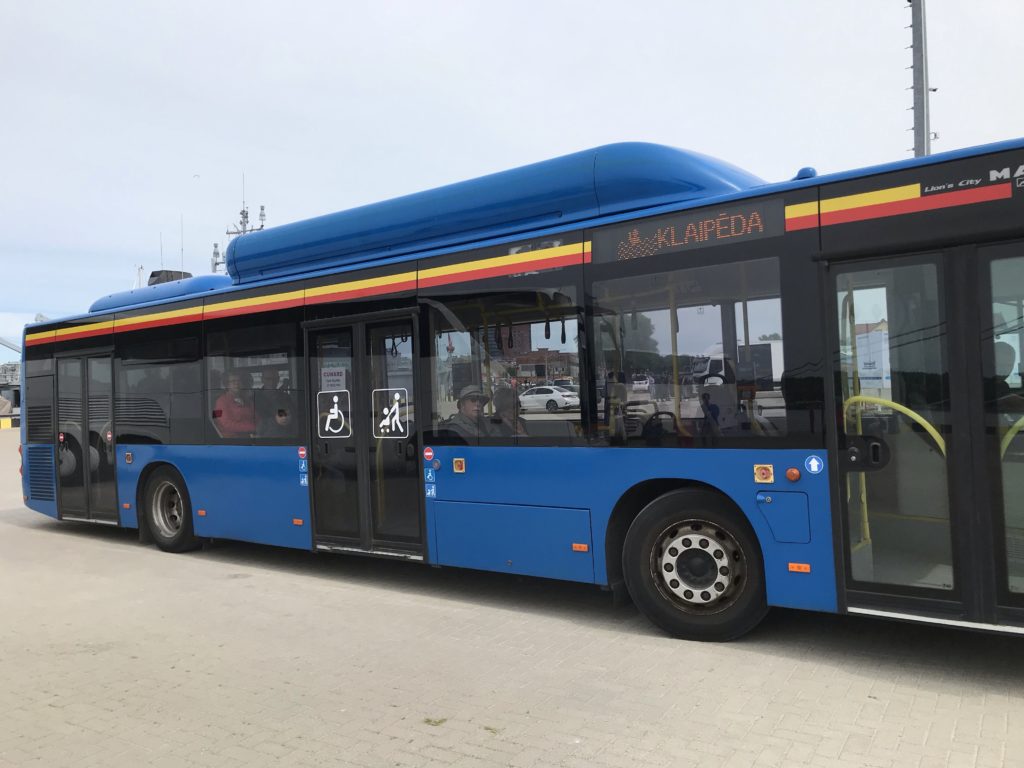 In addition, as we walked to the ship we came across some police cars and this armoured police vehicle. I hid in case they were looking for me. It transpires they were not but if someone knows what had happened could they please let me know?