We were very lucky with the group who arrived at Table 311 in the Britannia Restaurant that first evening 17 days ago. This is the group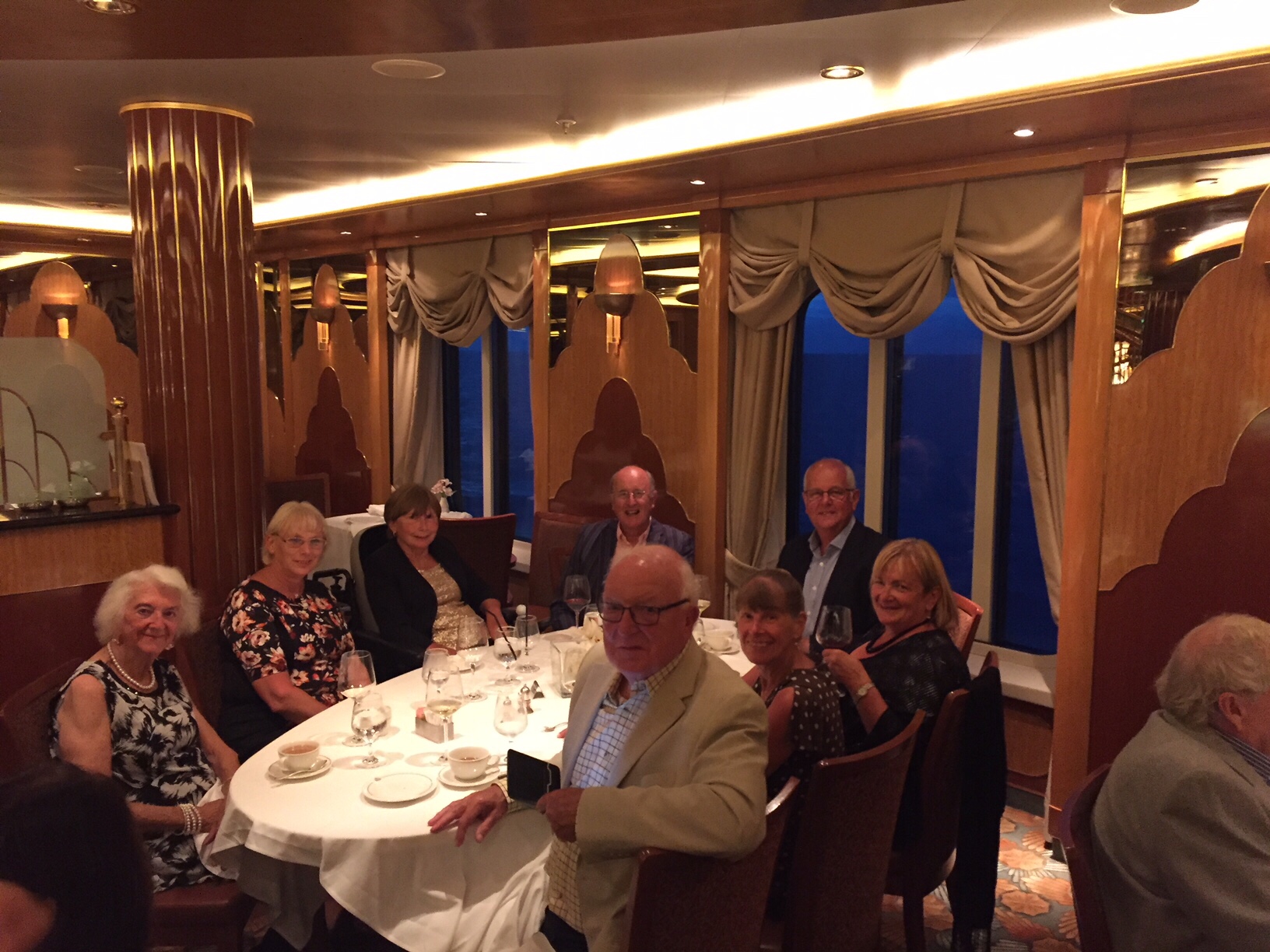 In the front and closest to the camera is Jeff (with a J) and, clockwise next is his lady Edwina (Eddie), then Kim, Jane, me, Terry (with a Y), Terri (with an I) and Sandy.
They were all great fun and we enjoyed their company enormously.
This is Eddie, with Jane, during the departure from Gibraltar