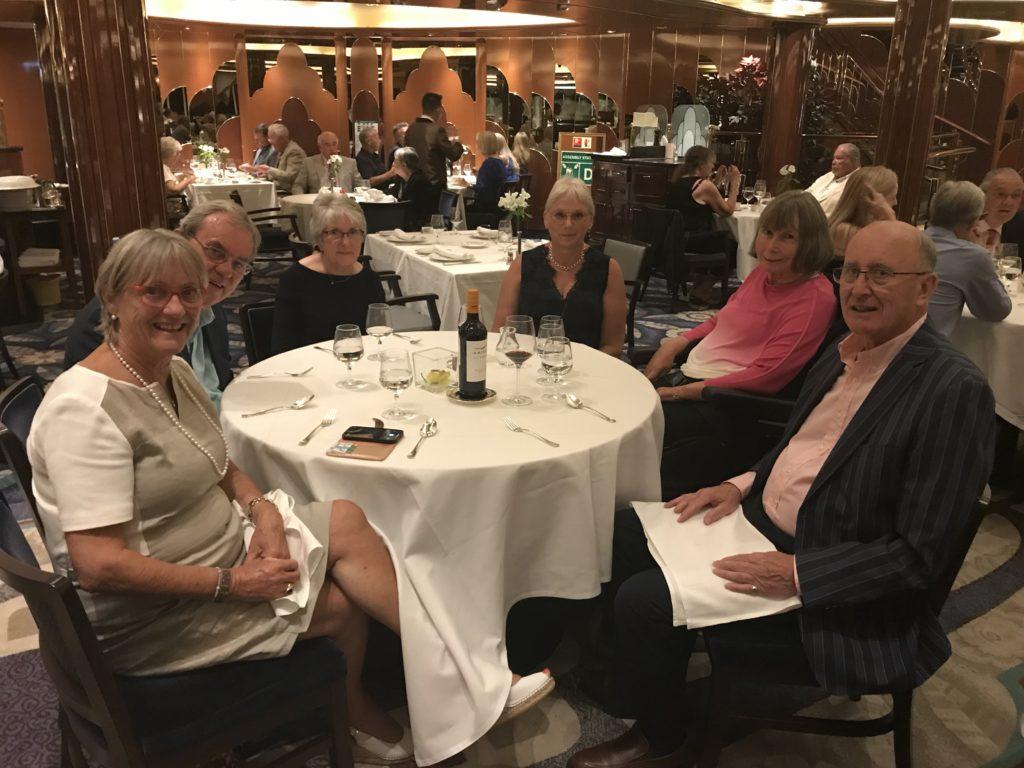 Valda joined the table with us on the first night and has survived the experience. Jim and Di of 'coincidence' fame (see earlier in the blog) were with us until Trieste when they left the ship. Jen then joined us.
We have also met up with John Winter and his wife Sue. Chris Jackson told us that the Winters would be aboard. Alan Jackson and John Winter were at school and university together in Liverpool and both became doctors.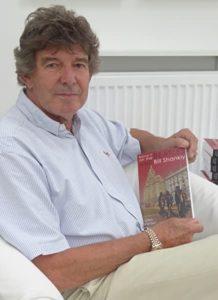 In the photo John is holding his second book – 'Blame it on the Beatles and Bill Shankly'. John kindly gave me a signed copy of it.
After John graduated he answered an ad and became the Medical Officer on an expedition that made a successful attempt to achieve the first ascent of the West Ridge of Indrasun, a 21,000 ft Himalayan peak. After his return he wrote – 'Overland to the Himalayas 1971', although it was not published until after he retired as a GP.
And last night we bumped into Nick and Claire Freeston as we were about to board a lift, following the evening theatre show. We have known the Freestons for many years and have a number of mutual friends. They boarded the ship in Trieste.